The MCU's Spider-Man Just Lost One Key Uncle Ben Connection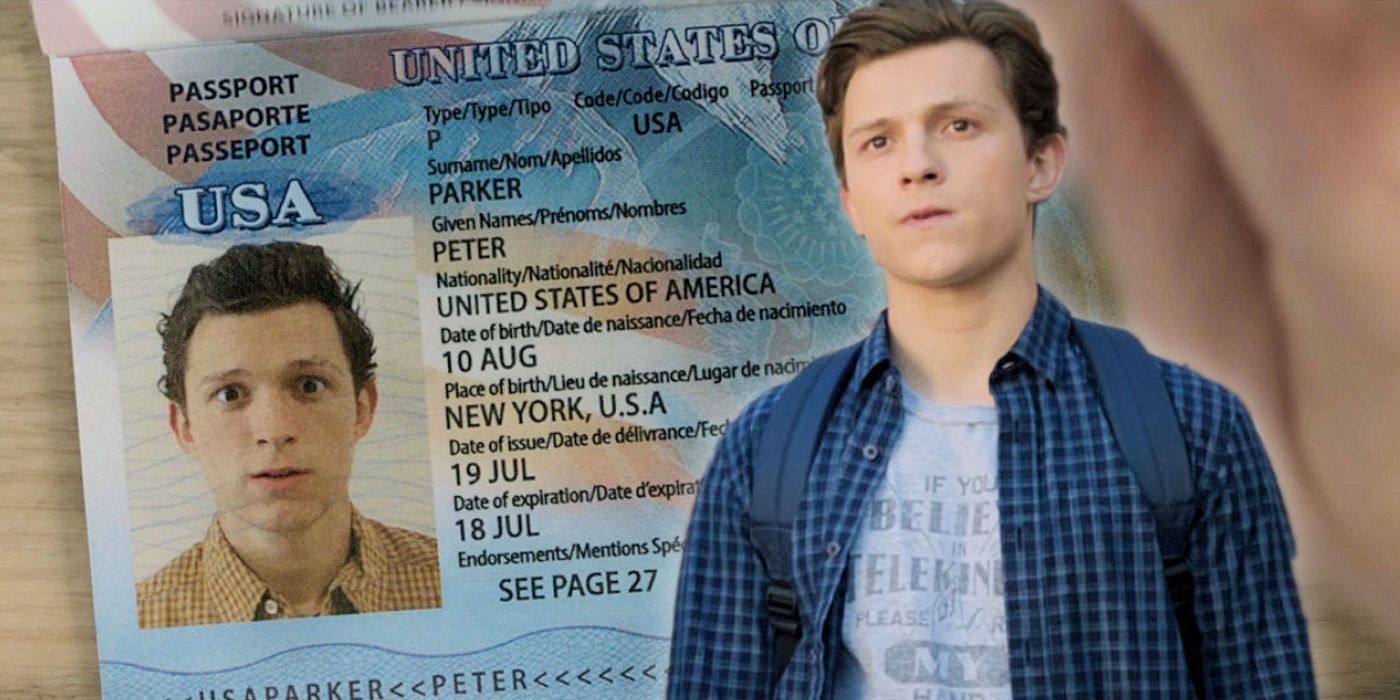 Marvel Studios have removed an important and longstanding reference to Uncle Ben in the first trailer for Spider-Man: Far From Home. The upcoming superhero movie will be Tom Holland's fifth outing as Spider-Man, but director Jon Watts is still fleshing out Spidey's corner of the Marvel Cinematic Universe.
As a result of the historic deal between Marvel Studios and Sony Pictures, the wall-crawling hero was free to be integrated into the flourishing MCU. But when this new iteration of Peter Parker first appeared in Captain America: Civil War, many fans were surprised at the manner of his introduction. Unlike every movie adaptation so far, this version of Spider-Man had already received his spider-abilities, and he had learned that fateful lesson about power and responsibility six months prior in the film's timeline.
Related: Spider-Man: Far From Home Easter Eggs Reveal Elemental Villains Real Identities
The reasoning for this movie was understandable. After all, directors Sam Raimi and Marc Webb had both adapted Spider-Man's iconic origin story in the space of a decade. Thus, the new filmmaking team opted to skip Peter Parker's formative days and entertain audiences with fresh stories. However, in doing so, the lasting influence of Uncle Ben in Peter's life has been noticeably downplayed. And this trend looks set to continue in the burgeoning MCU Spider-Man series.
Even though the wall-crawler is set on a collision course with Jake Gyllehaal's Mysterio, Far From Home finds Peter attempting to take a break from his day job as Spider-Man. This is most likely in response to the traumatic finale of Avengers: Infinity War, which saw him being disintegrated by Thanos (Josh Brolin). Spider-Man is likely to face even more hardship in its forthcoming sequel, Avengers: Endgame, which explains why he's now looking forward to a trip around Europe with his high school friends.
The Spider-Man: Far From Home trailer shows Peter deep in preparation for his vacation, packing his bags and applying for a passport. Audiences brief glimpse the youthful hero heading to the passport office, followed by a shot of his newly-printed travel document. Viewers will undoubtedly notice Peter's amusing head-shot, along with his birth date which calls back to Spider-Man's first ever comic book appearance. But few will have recognized a discrepancy contained within Spider-Man's given name. Passports only function if the holder's full name is displayed, so the fact that our hero's name is listed simply as Peter Parker is something that's highly noteworthy.
Related: Spider-Man Theory: Mysterio Is A Hero AND Villain In Far From Home
It must be noted that the lack of name could tie into more that's wrong with the passport. It doesn't show the year Peter was born nor the year of issue. This is assumed to be a purposeful move on Marvel's part to avoid revealing what year Spider-Man: Far From Home is set in, and thus where it places in the timeline against Avengers: Infinity War - something that could be a spoiler for Avengers: Endgame. It's possible that the loss of a "Benjamin" middle name is from similar editing, although the purpose would be less clear.
Indeed, this is a significant deviation from Spider-Man's comic book past, which detailed that his full name is actually Peter Benjamin Parker. Moreover, this tribute to Spider-Man's beloved uncle was unveiled in 1986, when readers finally saw Peter's full name on his birth certificate. Ironically, this also occurred in a story where Peter applied for a passport so that he could fly to Europe. Ever since this story arc, the Benjamin section of Peter's name has become a staple of Spider-Man's mythos. It was even referenced during Spider-Man: Into the Spider-Verse where Jake Johnson's jaded version of the wall-crawler was prominently styled as Peter B. Parker.
The dropping of Spider-Man's middle name will be disheartening for fans that are keen for call-backs to Spider's past. Yet the loss of "Benjamin" doesn't mean that Ben Parker is completely absent from the MCU. Earlier in the trailer, Peter is seen stuffing clothes into an overflowing suitcase, which is emblazoned with the initials B.F.P. Even if it's unclear what the "F" stands for (given that Ben was never granted a middle name in the comics) the presence of the "B" and "P" can only refer to the man who taught Spider-Man his greatest mantra.
Furthermore, there is every indication that love is blossoming between Aunt May (Marissa Tomei) and Happy Hogan (Jon Favreau) in Far From Home. Peter is evidently uncomfortably with this pairing for various reasons. This may be due to his own strained relationship with Happy throughout Spider-Man: Homecoming. But Peter's initial displeasure is probably because Uncle Ben died relatively recently in the MCU. As such, it seems that Peter's wise father figure will be referenced in some shape or form during Spider-Man: Far From Home.
This entry was posted by Screen Rant on January 17, 2019 at 5:01 am, and is filed under TV News. Follow any responses to this post through RSS 2.0. You can skip to the end and leave a response. Pinging is currently not allowed.