The New Ghostbusters Will Reportedly Be Teens in Sequel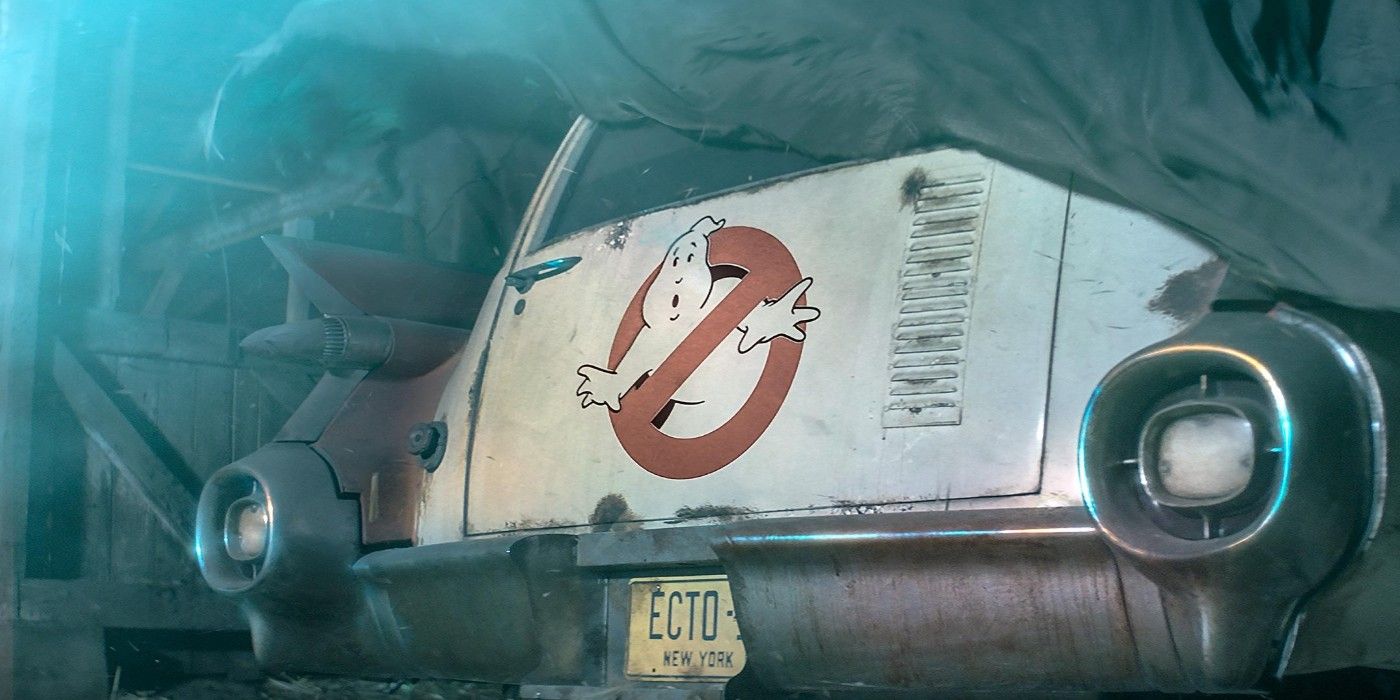 Following news from earlier this week that Jason Reitman will be directing a new Ghostbusters film, it is now being reported that the main characters are going to be teenagers. The new film is set to be a sequel to the 1984 original, evidently disregarding 2016's all-female reboot from Paul Feig.
Both the original Ghostbusters and the 1989 follow-up Ghostbusters II were directed by Ivan Reitman, father of Jason Reitman. The franchise starred Bill Murray, Dan Aykroyd, and Harold Ramis as three former parapsychology professors who start the Ghostbusters - a paranormal investigation and elimination service (aka ghost removal). Ernie Hudson soon joins the team as the fourth member after seeing a want ad in the newspaper. The new film will take place in the same universe as the 1984 and 1989 films, with a recently released teaser trailer even drumming up nostalgia by using iconic elements. While the trailer footage isn't likely to be seen in the actual movie, it does show a brief look at the Ecto-1 - the Ghostbusters' vehicle - under a tarp in an old barn with the original eerie score playing in the background. Aside from the fact that it will hit theaters in summer 2020, most details about the film are still under wraps.
Related: Paul Feig Wanted To Go International With Ghostbusters Sequel
According to Birth. Movies. Death., it is now believed that the main characters in the new film will be kids around the age of 12 or 13. While presently unconfirmed, sources suggests there will be as many as four teenage protagonists - two girls and two boys. Another report only mentions two kids, but the character descriptions bear a striking resemblance to traits held by Ramis' and Aykroyd's characters in the original. Allegedly, the film will center on a "family who moves back home to a small town…[and] learn[s] more about who they are and the secrets of the town itself."
Rumors about a Ghostbusters 3 have swirled for years, but Ramis passed away and Feig's Ghostbusters reboot hit cinemas. Aykroyd, however, insisted in late 2018 that a script with the original cast was still being written, and depending on potential appearances in the new film, he could be proven right. For his part, Aykroyd took to social media following the trailer release to all but offer up his services by saying, "If you need a tune-up, you know who to call." Hudson also reacted on social media with a reference to the Stay Puft Marshmallow Man from Ghostbusters II, suggesting he could also be game. As of this writing, there's no word yet from Murray.
Sony kept this film a secret for a long time, even going so far as to assign it the fake title "Rust City." Fans would be remiss to overhype its potential twists or reveals too soon, but we can't help but wonder how the kids will come into play if reports are true. Maybe they'll be early versions of the characters we know and love, maybe they'll be the former Ghostbusters' children, and maybe they'll be completely unrelated. In any case, this is shaping up to be a potentially campier version of Stranger Things.
Source: Birth. Movies. Death.
This entry was posted by Screen Rant on January 17, 2019 at 8:01 am, and is filed under TV News. Follow any responses to this post through RSS 2.0. You can skip to the end and leave a response. Pinging is currently not allowed.