The Punisher: Ben Barnes Defends Jigsaw's New Look With PTSD Info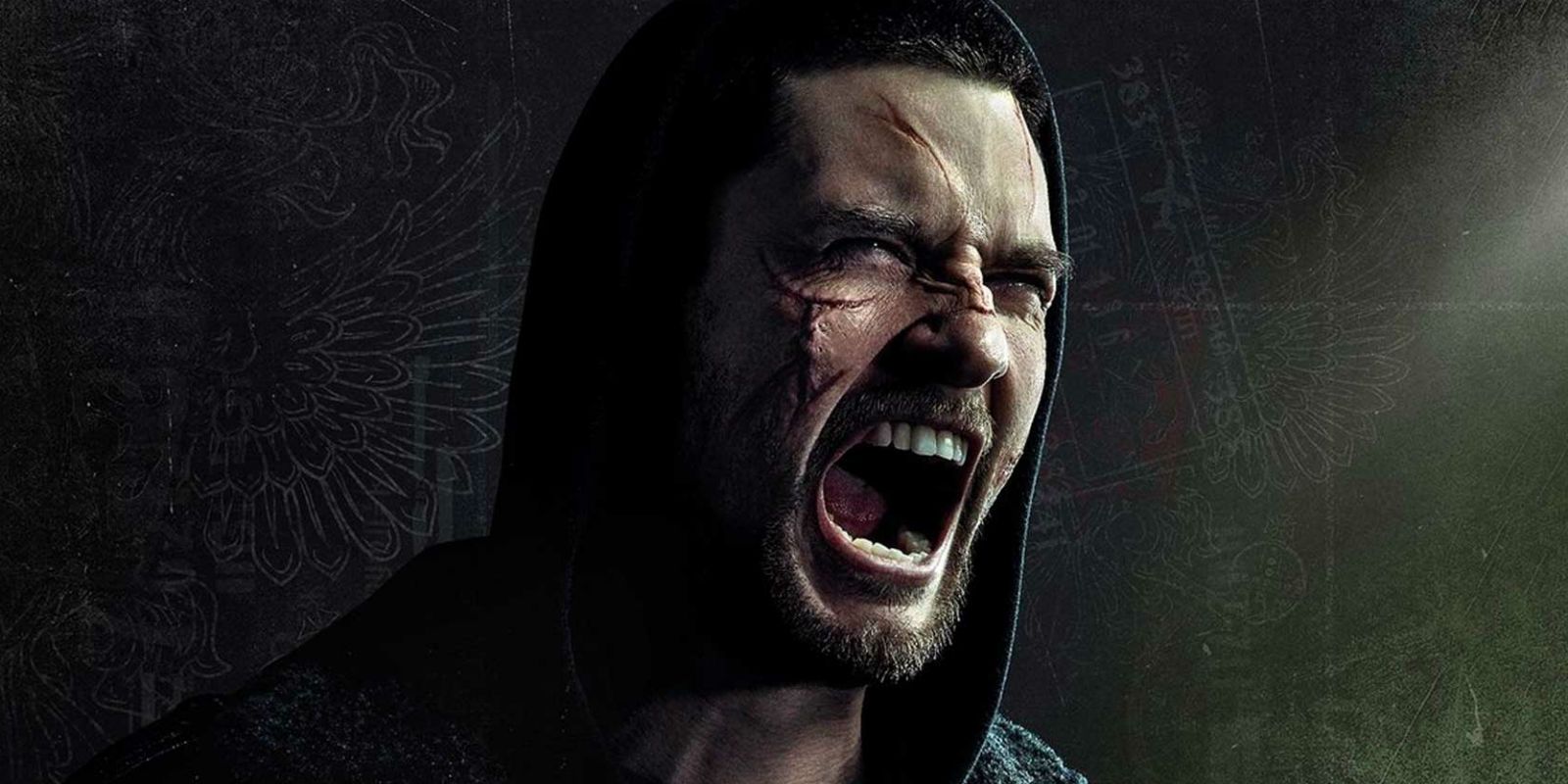 Actor Ben Barnes took to Twitter to defend the approach to Jigsaw fans will see in season 2 of The Punisher. Played by Jon Bernthal (The Walking Dead), Frank Castle debuted in Netflix's corner of the Marvel Cinematic Universe during season 2 of Daredevil. Though many felt the season didn't quite live up to the first, Bernthal's portrayal was universally praised. As a result, Netflix commissioned a spin-off show based around the character. The first season debuted in 2017, to similar acclaim and a sophomore outing was rapidly greenlit.
Season 1 concluded with Frank finally punishing those responsible for the murder of his family, the last of whom was Billy Russo himself. Although Billy didn't have a direct hand in the slaughter, Frank discovered he had known about it and allowed it to happen for his own ends. The pair ultimately clashed on the infamous carousel where Frank's family had been gunned down. It made for a fitting place of judgment. Rather than killing his former friend, Frank opted to brutally disfigure Billy's face on broken mirrors - as a permanent reminder of his betrayal. Billy was last seen in a coma as the show concluded - wrapped in bandages and reportedly brain-damaged. Confirmed by the first official trailer, a moderately-scarred Billy will be back to wreak havoc in season 2. Unfortunately, not everybody was pleased with the approach, unfavorably comparing it to Punisher: War Zone's version.
Related: Every MCU TV Show Ranked Worst To Best
Posting on his personal Twitter page, Barnes attempted to defend the aesthetic choice. Sharing a link to a National Geographic article called 'Healing Soldiers', the actor revealed that the article informed some of the decisions, most notably the mask Billy opts to wear. Barnes concluded by adding that "wounds are most often not visible on the outside". The article delves into effects that war and brain injuries can have on soldiers, as well as how the painting of masks can help in the healing process.
A recent clip revealed that Billy, upon waking up, will undergo specialist therapy. Played by Floriana Lima (Supergirl), Dr. Krista Dumont is seen encouraging Billy to embrace such techniques. Unfortunately, as seen in the trailer, Billy will eventually take the approach to an insane and criminal level as he seeks vengeance and transitions into the infamous comic-book villain known as Jigsaw - in mind, if not in name and appearance.
Barnes isn't the only ones to return for season 2. Amber Rose Revah and Jason R. Moore will also be back as Dinah Madani and Curtis Hoyle, respectively, both equally betrayed by Billy. Deborah Ann Woll will also reprise her role of Karen Page. They will be joined by new cast-members, including Giorgia Whigham as runaway teenager Amy Bendix and Josh Stewart as a villainous religious zealot. All eyes will be no doubt on Billy, however. As the antagonist sharing the most personal history with Frank, that dynamic will assuredly be the most complex and dramatic. With Netflix routinely canceling Marvel shows, despite cast-supported petitions, fans may at least get to see some kind of conclusion.
Although fans will no doubt be disappointed that the character won't be as comics-accurate as some recent fan-art, the writers and Barnes have clearly done their research into the psychology of such a physically and emotionally damaged character. Thus far, the Netflix/Marvel shows have proven far grittier and darker than the usual MCU fare. And whilst it isn't without its share of superpowers, it has a far more street-level and realistic approach. As such, a more thematic approach to the character, rather than an over-the-top visual one, might be the wisest course. It would certainly play into the more nuanced and borderline sympathetic portrayal of Billy Russo offered in season 1. And, based on early reviews for season 2, excessive scars or not, Barnes is reportedly knocking it out of the park.
The Punisher season 2 releases Friday, January 18th on Netflix.
Source: Ben Barnes
This entry was posted by Screen Rant on January 14, 2019 at 5:01 am, and is filed under TV News. Follow any responses to this post through RSS 2.0. You can skip to the end and leave a response. Pinging is currently not allowed.