The Punisher Season 3: Showrunner Wants To Include Daredevil & Kingpin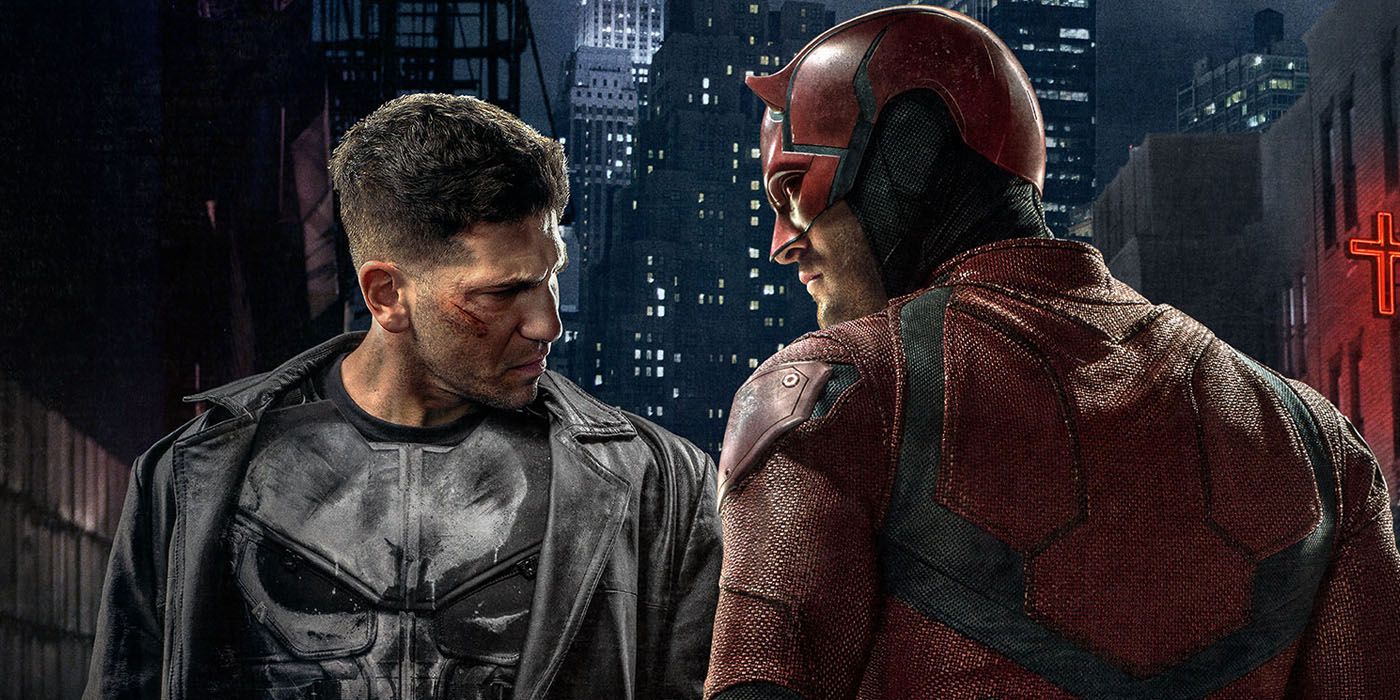 Showrunner Steve Lightfoot wants Daredevil/Matt Murdoch (Charlie Cox) and Wilson "Kingpin" Fisk (Vincent D'Onofrio) to appear in The Punisher season 3. Jon Bernthal reprises his role as former-military-turned-ruthless-vigilante Frank Castle, who takes on the criminal underworld by any means necessary, in the second season of the series which just dropped on Netflix. But as early as now, the show's executive producer already has an idea of what he wants to see in future adventures of the character.
Introduced in Daredevil season 2, Castle was given his own TV series shortly after that debuted in 2017. And just a little bit over a year, the spinoff is now back for another outing, although the Marvel Netflix universe landscape has drastically changed since his first arrival with most of their collaborative projects already canceled. Despite the possibility of suffering the same fate, which Bernthal said he's already made peace with, that doesn't mean that people behind the series don't think about the possibilities for The Punisher season 3.
Related: The Punisher Season 2's Ending Explained
Speaking with Heroic Hollywood in light of the recent release of the second season of The Punisher, Lightfoot shared his hopes for the show's potential third season. And while there's still no word whether or not the series will move past its current offering, the producer already knows that he wants Daredevil and Kingpin to appear in its future.
"Yeah. All those guys are great. Obviously Daredevil and Punisher have a lot of history and story between them in the comic books. So it would be great to dig into some of that. Also villains like the Kingpin who was featured in quite a lot of the Punisher books as well. So it would be fantastic to get some of those guys back into the show if we can make it work."
It's curious if this is a possible scenario if The Punisher gets a surprising third season order from Netflix given that Daredevil has already been canceled. But if it does, fans will undoubtedly be excited to see the Devil from Hell's Kitchen and Fisk again on the small screen. Aside from the characters' history in the comics, Daredevil season 2 has also established a connection between Murdoch and Castle, and it will be nice to see them reunite after everything that they had been through separately since their first encounter. As for Kingpin, considering where things ended with him in Daredevil season 3, there's very little chance that he'll quickly be plotting a ploy to take down his arch-nemesis, especially with Vanessa's (Ayelet Zurer) fate in Murdoch's hands. So it's trickier to incorporate him in the potential new season. Regardless, one would be hard pressed to find someone not interested in seeing D'Onofrio's Marvel character back on TV.
Of course, all of these possibilities won't even be a discussion if The Punisher gets canceled after its second season. Since Netflix established a pattern late last year with the consecutive cancelation of Iron Fist and Luke Cage, and even Daredevil despite delivering quality content, it became apparent that the streaming service may be planning to get rid of all its Marvel TV collaborations in preparation for the arrival of Disney's own platform, Disney Plus. At that point, many believed that the only reason why the Bernthal-led show and Jessica Jones haven't still gotten the same fate is because both of their respective new seasons have already finished production.
Source: Heroic Hollywood
This entry was posted by Screen Rant on January 23, 2019 at 5:01 am, and is filed under TV News. Follow any responses to this post through RSS 2.0. You can skip to the end and leave a response. Pinging is currently not allowed.