The Punisher Showrunner Wants To See A Blade TV Show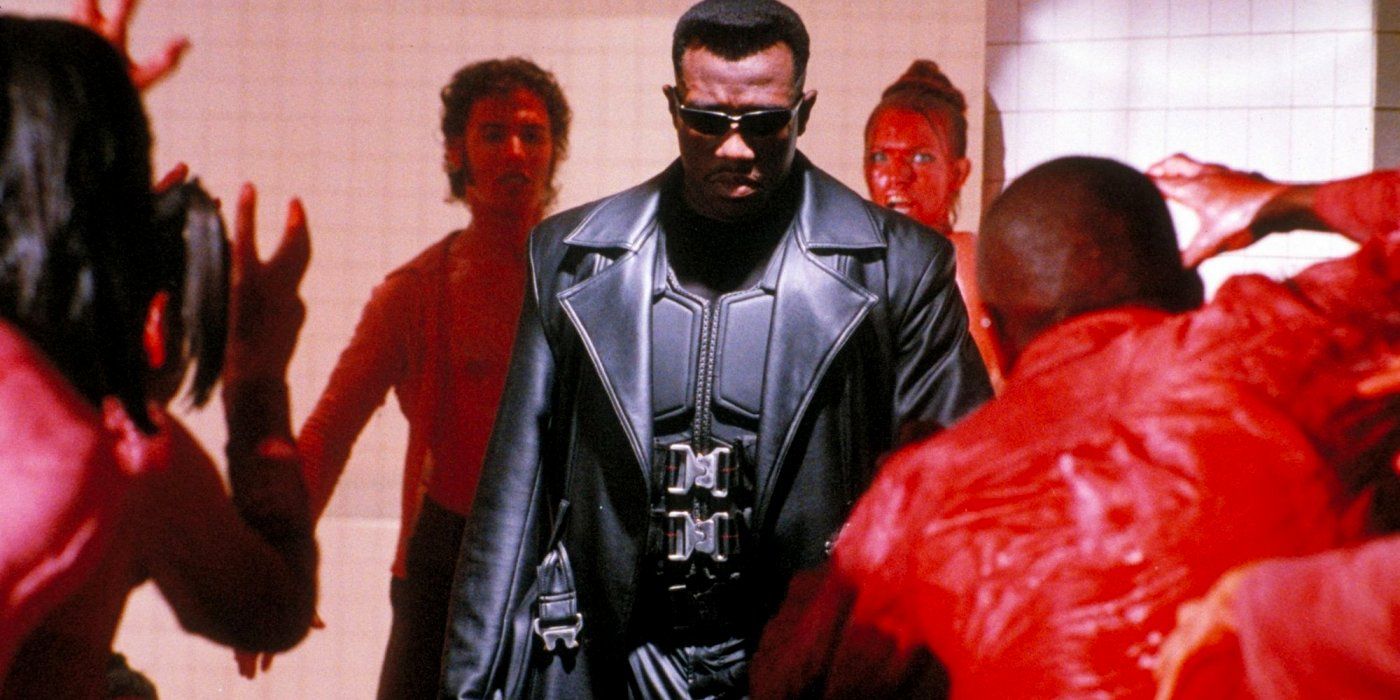 The Punisher showrunner Steve Lightfoot would love to see Blade return as a TV show. After spending a number of years trying to get a movie version of Black Panther off the ground in the 1990s, and finding studios couldn't quite grasp the concept, Wesley Snipes pivoted to an adaption of cult comic Blade, a half human, half vampire warrior. The movie was a modestly budgeted actioner, but its impact on the genre is still being felt today. Blade had great characters, setpieces, a rich mythology and a perfect leading man in Snipes, and its surprise success would lead to comic book movies like X-Men getting a green light.
Snipes reprised the role for Blade II, directed by Guillermo del Toro. The sequel once again provided audiences with gory, R-rated thrills, with del Toro bringing his unique visual style to the project. Sadly, the trilogy ended on a sour note with Blade: Trinity. The third movie started life as an I Am Legend-style post-apocalyptic adventure, where the vampires had won and Blade needed to save what was left of mankind. Budget cuts caused that script to be dropped in favor of Blade vs Dracula, with new characters called the Nightstalkers - played by Ryan Reynolds and Jessica Biel - brought on for support. Snipes hated this new script and his bad behavior on set has since become infamous, including only communicating with director David Goyer through post-it notes, which he signed "From Blade."
Related: Blade Is A Groundbreaking Superhero Trilogy In Honest Trailer
A short-lived Blade TV series also aired in 2006, where the title character was played by Kirk Jones. Now Marvel's The Punisher showrunner Steve Lightfoot thinks the Daywalker is due to make a comeback, revealing to ComicBook.com he'd love to see a new Blade show.
I think, again, this is just me, I have zero idea where any of these things are, but I'm a big Blade fan. I would always be excited to see that one done for TV, I think you could do an amazing television version of that.
Blade and The Punisher - the latter of which recently returned for a second season on Netflix - are similar in that they're both loner vigilantes who are highly skilled in combat. The Blade series from 2006 showed the concept had legs on television, and while it didn't receive stellar reviews, it actually had decent ratings. It ended up being canceled not because it wasn't a success, but because it cost too much to produce. With the right showrunner and network, it's easy to see how a modern-day Blade show could work.
That said, with The Punisher itself almost certainly facing cancellation alongside the rest of Netflix's MCU TV shows, if a Blade series ever happens, it's doubtful it would end up there. Director James Wan (Aquaman) recently revealed he once pitched a Blade reboot to the rights holders, but it didn't ultimately get off the ground.
Source: ComicBook
This entry was posted by Screen Rant on January 22, 2019 at 2:01 am, and is filed under TV News. Follow any responses to this post through RSS 2.0. You can skip to the end and leave a response. Pinging is currently not allowed.