The Simpsons Reportedly Nearing Renewal for Seasons 31 & 32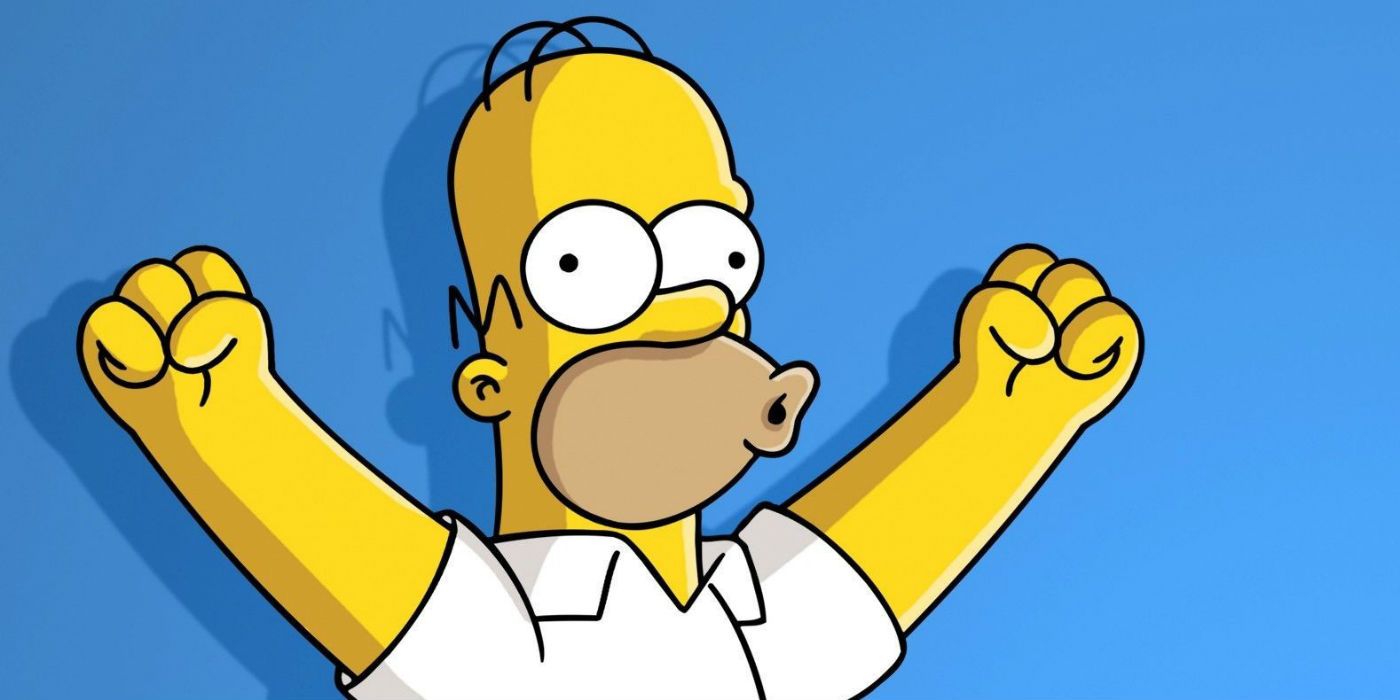 A new report suggests that The Simpsons is nearing completion on a renewal deal that would keep it on FOX for at least two more seasons. The long-running animated sitcom is currently in the middle of season 30, which many fans had assumed would finally mark the end of the series. However, no confirmation of that assumption was ever offered, and now it looks like season 30 indeed won't be it for Homer and his titular family. It makes complete sense that FOX doesn't want to lose The Simpsons from its programming roster, even as Disney is set to purchase the 20th Century Fox TV studio that produces the show.
The Simpsons is one of those franchises that has been merchandised in just about every possible way, and has spawned comic books, video games, toys, clothes, a theme park attraction, and of course a very successful theatrical movie back in 2007. The Simpsons is an entertainment juggernaut, and it's hard to imagine Disney wanting that money train to stop once they fully take over ownership of the Matt Groening-created property.
Related: Watch: Thanos Dusts The Simpsons In Latest Couch Gag
As part of a detailed new report on The Simpsons' future by Variety, the site revealed that the FOX broadcast network and 20th Century Fox TV are finalizing a deal to renew the series for season 31 and season 32, according to its sources. This would keep The Simpsons on the air through at least spring 2021. Both Fox and Disney declined to comment on Variety's report.
As Variety's report mentions, it's important to keep in mind that this potential deal is between the FOX network and TV studio, as Disney's purchase of the latter still has yet to be finalized. With that in mind, Disney could conceivably decide to back out of any renewal deal that was reached without their involvement, or at least alter the terms of such an agreement later on. For now though, Variety seems pretty confident The Simpsons won't be airing its series finale anytime soon.
By the end of season 32, should The Simpsons in fact reach that milestone, FOX's trademark comedy will have produced over 700 episodes. Variety's report speculates that at that point, Disney might well opt to cancel the show, due to a quirk of syndication and re-run rights. The Simpsons' original syndication deal was open-ended in length, a practice that used to be fairly common in the industry. Fox likely would've never made that deal if they new the show would last this long, and it doesn't become invalid until after The Simpsons stops airing new episodes. In short, Disney could stand to make a ton of cash by canceling The Simpsons and cutting new syndication deals. It would just be a question of whether doing so would cost them more money in the long run.
The Simpsons season 30 airs Sundays on FOX.
Source: Variety
This entry was posted by Screen Rant on January 22, 2019 at 3:01 am, and is filed under TV News. Follow any responses to this post through RSS 2.0. You can skip to the end and leave a response. Pinging is currently not allowed.