This P.T. Recreation In PS4's Dreams Proves You Can Build Pretty Much Anything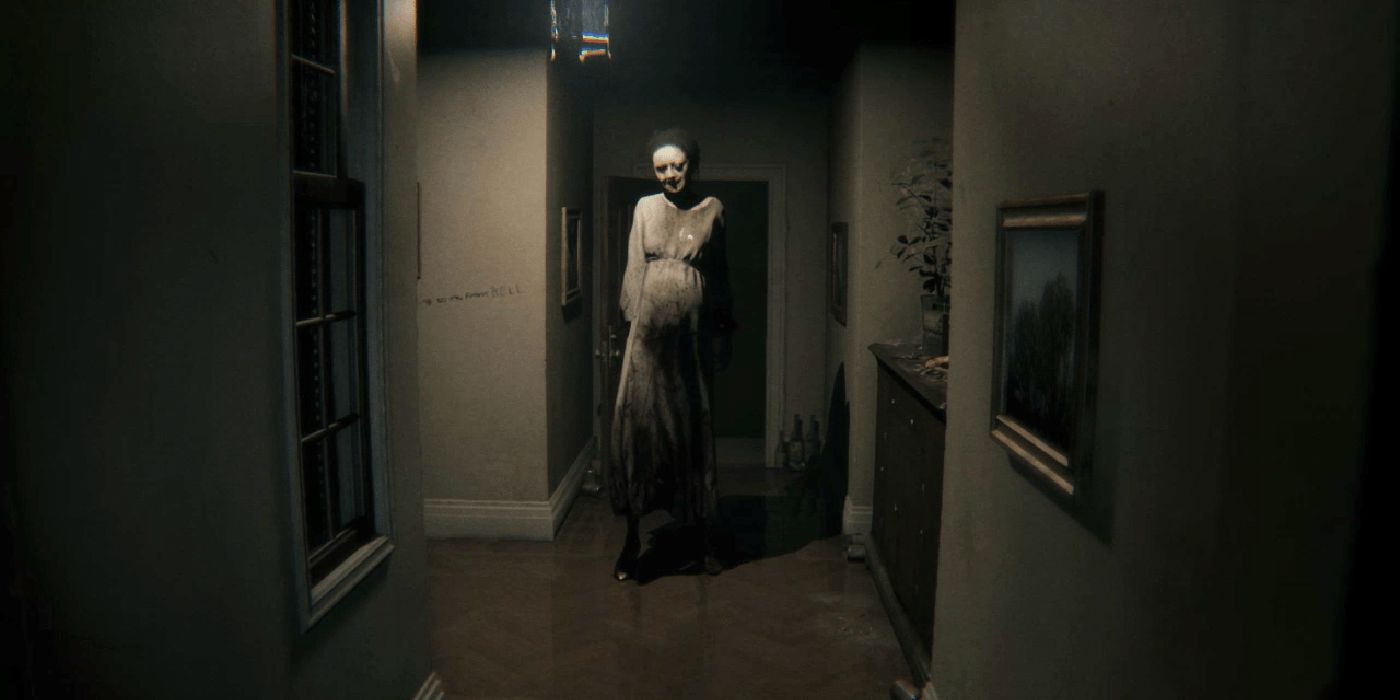 A player has recreated Silent Hills P.T. demo using Media Molecule's Dreams engine on the PlayStation 4. The last Silent Hill title for consoles was 2012's Downpour, and while the game had some interesting mechanics and a decent story, it wasn't the shot in the arm the franchise needed at the time. Publisher Konami asked Hideo Kojima – the creator of the Metal Gear Solid series – to take over for the next game, and he enlisted Guillermo del Toro (The Shape Of Water) and actor Norman Reedus (The Walking Dead) as collaborators.
This sequel was called Silent Hills, and in 2014 they quietly released a demo called P.T. - short for Playable Teaser – on the PlayStation Store. This teaser found players trapped in an infinitely looping hallway while haunted by a terrifying ghost, and P.T. by itself is considered one of the best horror games of the last decade. Despite universal acclaim, Konami and Kojima soon had a bitter falling out over the development of Metal Gear Solid V: The Phantom Pain. This led to Silent Hills being canceled and Kojima leaving the company once MGS V was complete. In a move that was seen as needlessly mean, Konami later removed P.T. from the PlayStation Store.
Related: New Silent Hills P.T. Fan Remake Comes With V.R. Support
Fans have recreated the original Silent Hills P.T. demo online so other players can experience it, though Konami has removed some of these remakes. Now a player called Sergeant Bike (via PSU) has revealed on Twitter his recreation of P.T.'s looping hallway using Media Molecule's Dreams engine for the PlayStation 4. It's an impressively detailed effort that captures the feeling of dread the original demo evoked.
Sergeant Bike also posted a video creating Dead Space, with lead character Isaac Clarke staring out at an impressive vista.
These video slices are certainly a testament to the power of the engine, but as others have pointed out in response to these snippets, Dreams is currently in closed beta with a strict NDA in place. Media Molecule are the creators behind the LittleBigPlanet series, and the Dreams tool will allow players to create anything they want, including full-blown games. After being delayed multiple times over the years the sandbox title is due to launch sometime in 2019.
The legacy of Silent Hills P.T. demo lives on in these fan creations, though the future of the series itself is currently in limbo. There are no new games or movies in development, and with Konami's shift in focus to mobile titles over AAA games, that probably won't change in the near future. Kojima dusted himself off in the fallout of Silent Hills cancelation, having reteamed with both Reedus and del Toro for PS4 exclusive Death Stranding. While there's no solid release date for the game, recent hints suggest it's coming this year.
Source: Sergeant Bike (via PSU)
This entry was posted by Screen Rant on January 22, 2019 at 4:01 am, and is filed under TV News. Follow any responses to this post through RSS 2.0. You can skip to the end and leave a response. Pinging is currently not allowed.