Tom Holland Hypes Up Spider-Man: Far From Home Trailer Release [Updated]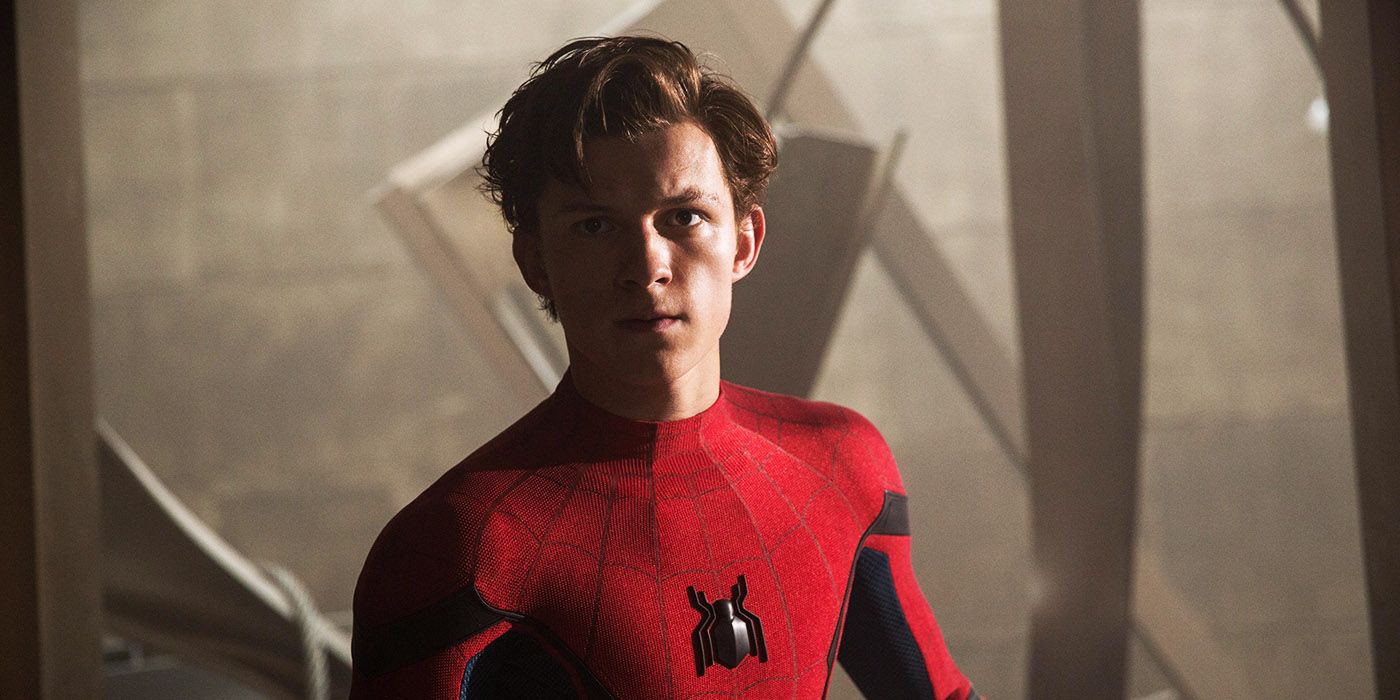 With the Spider-Man: Far From Home trailer expected to hit the internet this coming Tuesday, January 15, Spider-Man himself Tom Holland took to social media to hype up its release. Spider-Man: Far From Home will mark Holland's second standalone entry in the Marvel Cinematic Universe after Spider-Man: Homecoming, but it is also significant due to his appearance - and disappearance - in Avengers: Infinity War.
Part of the hype around the upcoming Spider-Man: Far From Home is that it'll be the first MCU film released after Avengers: Endgame wraps up Phase 3 of the universe in April. Currently, Spider-Man is one of the victims of the Decimation (Thanos' snap) at the end of Avengers: Infinity War, so Marvel Studios and Sony have been particularly tight-lipped about his upcoming film since its mere existence suggests that Spider-Man comes back from the dead and survives whatever takes place in Avengers: Endgame. Footage of the film debuted over a month ago at Brazil's CCXP, but according to descriptions from attendees it made no mention of the Decimation and doesn't reveal how Peter Parker is alive again.
Related: Who Is Mysterio? Spider-Man: Far From Home's Villain Explained
The delayed release of the film's trailer is creating incredible anticipation among fans, with Holland now adding to the hype on Twitter by entertaining a fan's plea for the footage. In response to an all-caps fan request that is accompanied by an over-the-top comedic video, Holland said "I'll see what I can do," followed by a crying-laughing emoji about sharing the trailer. Fans routinely turn to Holland for news about any MCU films involving Spider-Man, as he has a history of revealing both vetted material - like a suit reveal on Jimmy Kimmel Live - and inadvertent spoilers during interviews or social media posts.
UPDATE: Tom Holland teases the Spider-Man: Far From Home trailer once again, tweeting on Monday, Jan. 14, "So I spoke to Sony..." Screen Rant will keep you updated on when a trailer is officially confirmed to release.
With so little known for certain about the upcoming film, fans aren't sure what to expect for the Spider-Man: Far From Home trailer. Obviously, as confirmed by the CCXP footage, there will be plenty of Holland's Peter Parker and likely his friends Ned (Jacob Batalon) and Michelle (Zendaya). We also know they're on a trip to Europe, and that we could potentially catch a glimpse of the Elementals, set to be the film's antagonists, and Jake Gyllenhaal's reported "good guy" Quentin Beck (a.k.a.Mysterio).
Similar to Black Panther getting a sequel, fans have known or suspected for a while that the "demise" of Spider-Man would be all but reversed thanks to his presence in future films. That doesn't mean, however, that fans aren't itching to see just how that happens and what it might mean for their favorite web-slinging hero. Hopefully, if the reports are to be believed, we'll know a little bit more about all of this come Tuesday - with or without Holland's help.
Source: Tom Holland
This entry was posted by Screen Rant on January 13, 2019 at 11:01 am, and is filed under TV News. Follow any responses to this post through RSS 2.0. You can skip to the end and leave a response. Pinging is currently not allowed.