Toy Story 3 & Coco Director Lee Unkrich is Leaving Pixar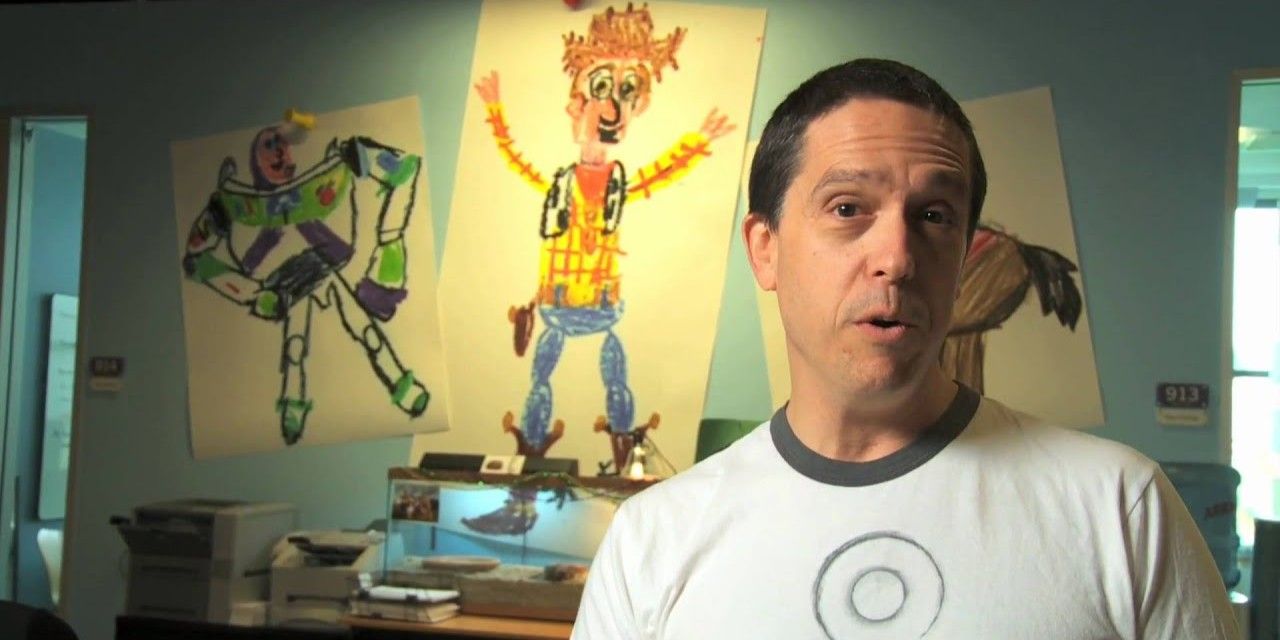 Director Lee Unkrich is leaving Pixar after twenty-five years of working at the animation studio. It's been a tumultuous fourteen months for the celebrated animation powerhouse, ever since its Chief Creative Officer John Lasseter took a leave of absence for what he said were "missteps". Since then, reports have emerged alleging the animation pioneer fostered a work environment that allowed him to engage in sexual misconduct for many years, with little to no repercussions. Following his six month departure, Lasseter announced he would step down as Disney and Pixar Animation's CCO at the end of 2018.
Lasseter has since been hired on to run Skydance's Animation studio, in a move that was quickly criticized by people across the film industry and the leaders of movements like Time's Up and Women in Film. Meanwhile, Peter Docter (director of Up and Inside Out) has taken over as Pixar's CCO and is now leading the studio in the future. Sadly, he will be doing so without one of his main co-workers for the past two and a half decades.
Related: Paramount is Uncomfortable With Skydance's John Lasseter Hire
Unkrich confirmed he's leaving Pixar in a statement to THR, saying "I'm not leaving to make films at another studio; instead, I look forward to spending much-needed time with my family and pursuing interests that have long been back-burnered". He also announced his departure on his Twitter account, by way of a fittingly poignant shot from Toy Story 3 (which he directed), as seen below.
THR's sources describe Unkrich's departure from Pixar as "amicable", but make no mention of whether Lasseter leaving had any impact on his decision. It's certainly possible Unkrich has been planning to step away from Pixar and filmmaking in general for a while and decided now would be as good a time as any, seeing as the studio is in a transitionary period anyway. After all, Unkrich cemented his legacy at Pixar early on, back when he served as editor on the original Toy Story and A Bug's Life and later turned to directing, beginning with Toy Story 2. He's also leaving the company on a high note, after his directorial efforts on 2010's Toy Story 3 - which remains one of Pixar's most beloved and commercially successful films ever - and 2017's Coco, which was a global box office success that (like Toy Story 3) won an Oscar for Best Animated Feature.
Nevertheless, it's sad to see Unkrich go, not least of all after everything that happened with Lasseter this past year. He worked on some of Pixar's most acclaimed earlier efforts (like Monsters, Inc. and Finding Nemo), and has since helped lead the charge on some of their most ground-breaking efforts from a storytelling perspective. Still, Coco is as fitting a final bow as any for a great filmmaker like Unkrich to take at the studio, and one imagines he'll be equally successful in whatever ventures he decides to pursue next.
Source: THR, Lee Unkrich
This entry was posted by Screen Rant on January 18, 2019 at 4:01 am, and is filed under TV News. Follow any responses to this post through RSS 2.0. You can skip to the end and leave a response. Pinging is currently not allowed.