Toy Story 4 Plot Details Reportedly Revealed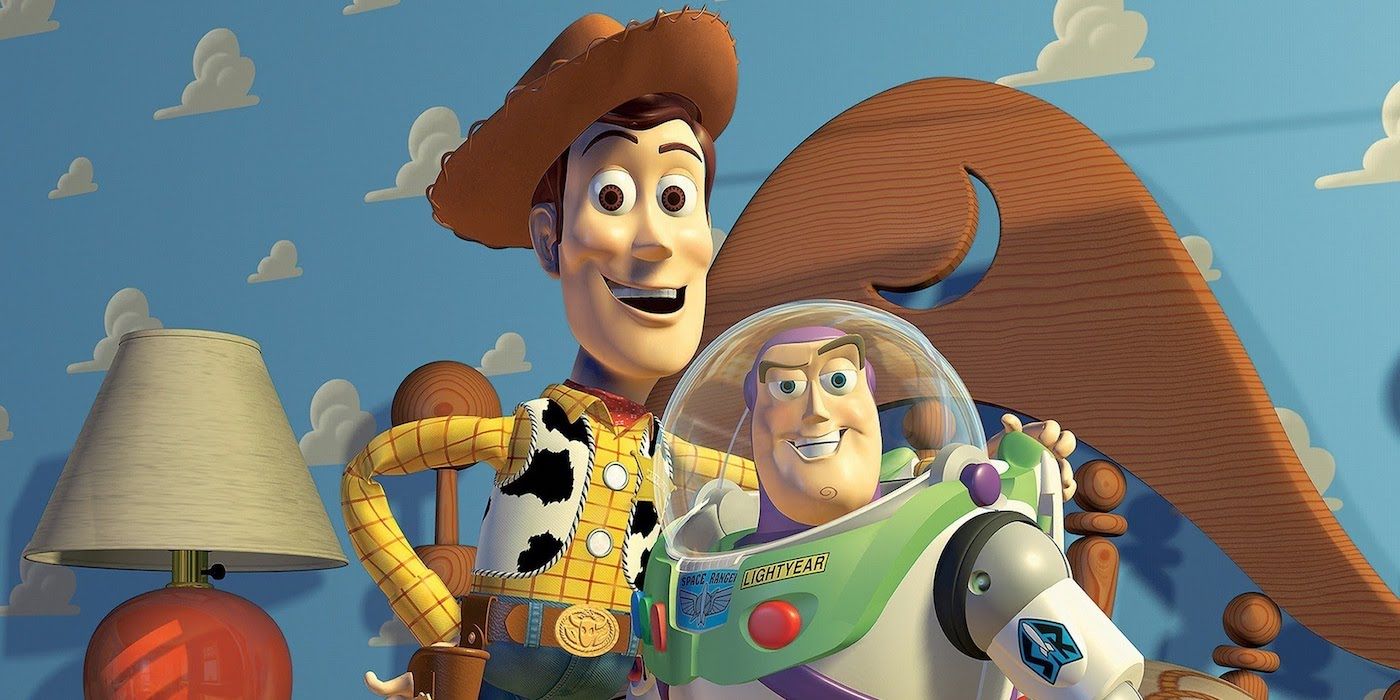 Plot details for Pixar's highly anticipated Toy Story 4 have reportedly been revealed. The fourth and rumored final installment in the phenomenally successful series will arrive summer 2019 and boasts a huge cast that - in addition to the familiar voices of Tom Hanks and Tim Allen - will also feature Keanu Reeves, Jordan Peele, and Keegan-Michael Key, among others.
Toy Story 4 has had its share of ups and downs after being announced back in 2014; most notably the departure of the original co-director of the series, John Lasseter, after sexual misconduct allegations, as well as a delay caused by Pixar throwing out most of the script in favor of a fresh start. With all of that well behind the cast and crew, Toy Story 4 has since been rolling along smoothly and fans were even given a couple brief tastes of what's to come back in November, though those teasers failed to reveal any substantial plot information. Needless to say, it's been a long wait for Toy Story fans since 2010's Toy Story 3, and even such short teasers were able to bring palpable excitement along with them.
Related: Leaked Toy Story 4 Photo Reveals A Redesigned Bo Peep
Though anticipation for Toy Story 4 has been high, fans have been experiencing an ongoing degree of conjecture with regard to the plot of the new film. Thankfully, film site Super Bro Movies has revealed information that reportedly expands on Toy Story 4's plot. After gaining a new home with Bonnie at the end of Toy Story 3, the gang are once again living the good life. However, when a new toy called "Forky" - voiced by Tony Hale and visibly out of place in last year's teaser shouting, "I'm not a toy!" - gets thrown in with the other toys, everything gets turned upside down. Forky doesn't consider himself a toy, and probably rightfully so, as he's just a spork with pipe cleaners for arms. The other toys (along with Forky) decide to take a trip to the outside world together and end up at a carnival, where they meet some other new toys - specifically carnival prizes - called Ducky (Key) and Bunny (Peele). Together, the toys experience a new adventure, learning once and for all what it really means to be a toy.
While this new reveal doesn't go into detail about how exactly these new characters (particularly Forky) will directly affect the plot, there has been much talk as of late from both Tom Hanks and Tim Allen regarding the emotional impact of the film. The series has gone through its own stages of growth over time and, most recently, the decision of Pixar veteran and Academy Award winner Lee Unkrich retiring in order to spend more time with his family was a big blow for Pixar and the Toy Story franchise. This sort of ongoing growth has made its mark on the Toy Story films throughout the years, leaving audiences with emotional and fun films that have managed to tally a host of awards, including 2 Oscars.
Given Toy Story's dedicated fanbase, as well as the strong emotional quality of the next installment, there's every reason to believe that Pixar has a huge hit on their hands that'll do justice to the Toy Story franchise. And, if this is truly the final film in the series, it's basically a given that saying goodbye to Woody and the gang will be bittersweet. That said, all good things must eventually come to an end, and as far as good things go, Toy Story has given its fans more than its share.
Source: Super Bro Movies
This entry was posted by Screen Rant on January 20, 2019 at 3:01 am, and is filed under TV News. Follow any responses to this post through RSS 2.0. You can skip to the end and leave a response. Pinging is currently not allowed.