Unbreakable Kimmy Schmidt Trailer Reveals The Final Chapter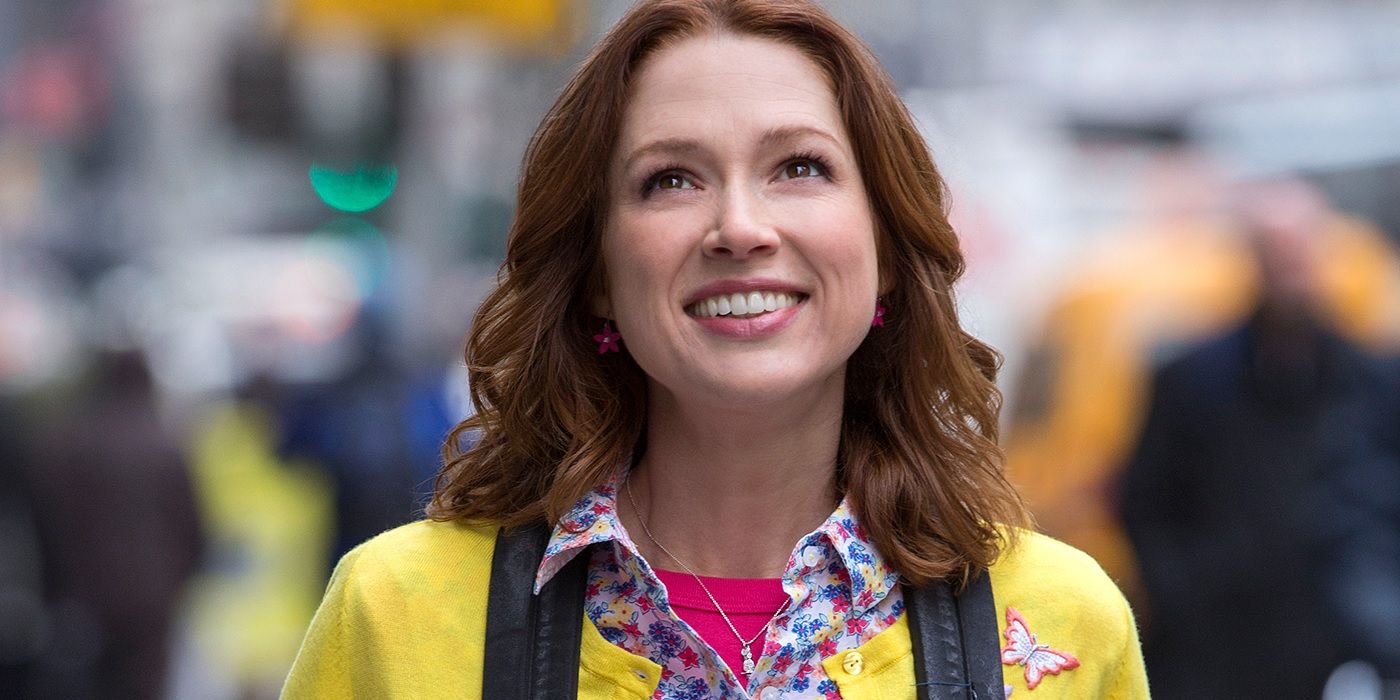 Netflix has released the trailer for the final episodes of Unbreakable Kimmy Schmidt. The comedy brainchild of Tina Fey and Robert Carlock became one of Netflix's most popular original series when it debuted in 2015, and it's now coming to an end.
Starring Ellie Kemper, Jane Krakowski, Tituss Burgess, and Carole Kane, Unbreakable Kimmy Schmidt centers around a happy-go-lucky young woman who starts life anew after being trapped in a bunker by a deranged reverend (Jon Hamm). As the seasons unfold, the show peels back the layers of how Kimmy coped during her time in the bunker, following her journey to move past it among new friends in New York City. Last year, it was announced that the show would end after its fourth season, which premiered as a 6-episode installment in 2018. The upcoming 6 episodes will mark the conclusion to the show.
Related: Unbreakable Kimmy Schmidt Season 4 Part 2: When The Show Returns
Netflix released a trailer with Kimmy, Titus (Burgess), Jacqueline (Krakowski), and Lillian (Kane) picking up right where they left off. Fans have been promised a colossal and heartwarming conclusion, with the trailer proclaiming: "Every miracle. Every song. Every discovery. Has led to this." Check out the full trailer below:
It appears that Kimmy is on her way to publishing her book with the help of Jacqueline, and possibly Zachary Quinto's guest character. Meanwhile, Titus, whose mission in life has been to get Mikey back seems to be having a flirtatious moment with a character played by Jon Bernthal (The Punisher), and Jacqueline and Lillian look unflappable with their new careers and families.
In all likelihood, a confrontation between Kimmy and Reverend Richard or his devotees will be the climatic point of the series. The prior episodes in the season involved one of the Reverend's followers - a men's rights activist - attempting to blame Kimmy for the kidnapping and the Reverend's imprisonment in a documentary. Kimmy's realization that she couldn't reason with him led to her decision to share a message about rejecting misogyny and abusive behavior with children though a book instead. With the book possibly taking off, and Kimmy apparently involved in brawls both in the present day and in a bunker flashback, the finale may see Reverend Richard and his ideology taken down for good.
Few shows of the decade have so remarkably balanced sharp writing, difficult social commentary, brilliant gags, and a powerful narrative about healing as Unbreakable Kimmy Schmidt has. Now, with the showing ending, it's truly the end of an era, and Unbreakable Kimmy Schmidt has certainly set a new standard in comedy television.
Unbreakable Kimmy Schmidt premieres on Friday January 25, 2019 on Netflix.
Source: Netflix
This entry was posted by Screen Rant on January 17, 2019 at 5:01 am, and is filed under TV News. Follow any responses to this post through RSS 2.0. You can skip to the end and leave a response. Pinging is currently not allowed.