Uncharted Movie Recruits 10 Cloverfield Lane Director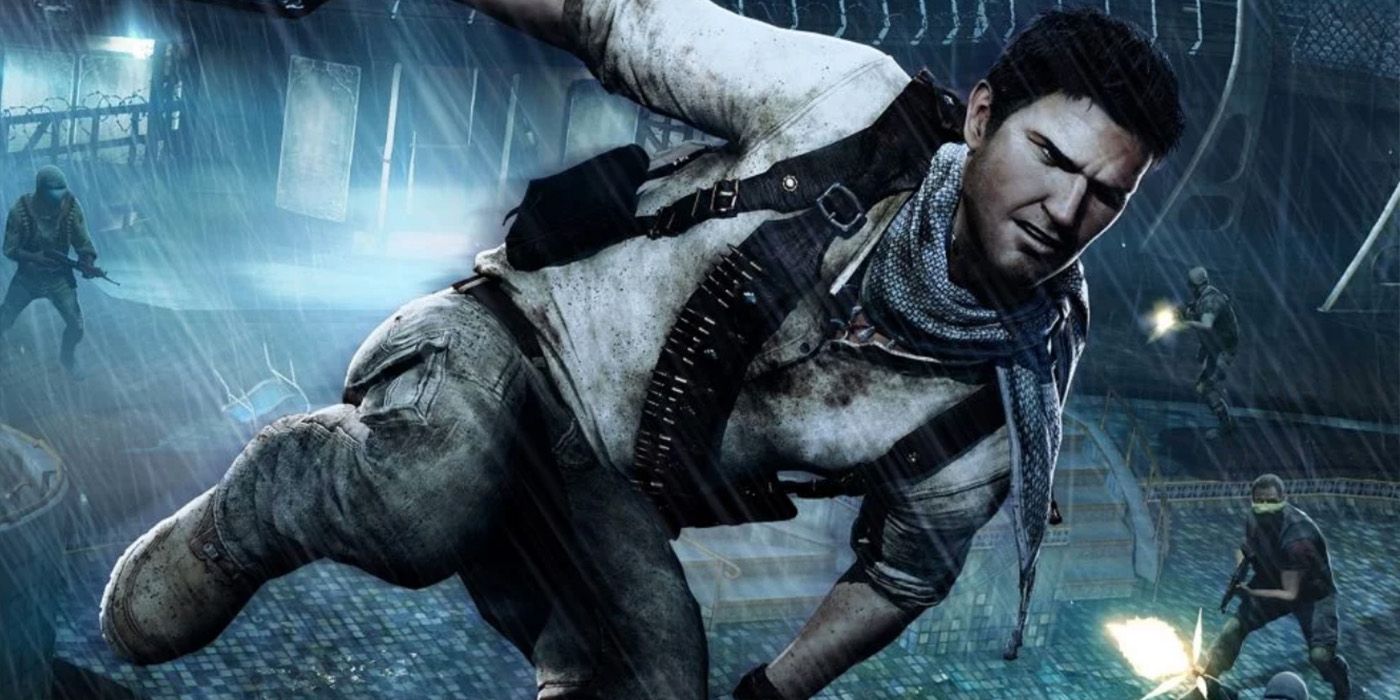 Dan Trachtenberg has signed on to direct Sony's Uncharted video game movie adaptation, with Tom Holland still attached to star. The Uncharted video games are an action-adventure series that follow Nathan "Nate" Drake, an Indiana Jones-esque treasure hunter who travels the globe searching for a variety of historical locations and artifacts. Sony has been working on a live-action Uncharted movie for years now, but the project has struggled to move forward over that time.
Finally, in 2017, the studio decided to go in a different direction and cast Holland - who plays Peter Parker in the studio's Marvel Cinematic Universe Spider-Man films - as a younger version of Nathan Drake, based on a story idea pitched by Holland himself. The project seemed to be moving forward at last until this past December, when Shawn Levy (Real Steel, Stranger Things) stepped down as director due to newfound scheduling issues. Fortunately, Sony has already found his replacement.
Related: Tom Holland Hypes Spider-Man: Far From Home Trailer
According to Variety, Trachtenberg is set to direct Uncharted and could start production sometime this year. Sony has yet to set a firm filming start date while they try and figure out Holland's upcoming press tour for this summer's sequel, Spider-Man: Far From Home. However, the plan is for Trachtenberg to roll camera (with Holland starring) before 2019 draws to a close.
Trachtenberg directed the Portal: No Escape short and co-hosted The Totally Rad Show (a podcast focused on movies, TV, comic books, and video games) before he made his feature debut with 2016's 10 Cloverfield Lane. The latter was a (mostly) single-setting thriller that took place in the Cloverfield universe and earned more than its share of critical acclaim for Trachtenberg's precise storytelling and direction. Trachtenberg has since directed the Black Mirror episode "Playtest" and called the shots on the pilot for the upcoming Amazon series The Boys, based on the comic books by Garth Ennis and Darick Robertson.
Funnily enough, Trachtenberg hinted at his involvement with Uncharted last month, when (for, at the time, no apparent reason) he retweeted a link promoting the Uncharted: The Nathan Drake Collection on Amazon. He has a pretty impressive and accomplished body of work in geek pop culture under his belt already, having even adapted video games into short films in the past. It'll be exciting to see what he makes of the Uncharted property, gauging by what he did with a limited budget and fewer resources on 10 Cloverfield Lane alone. Of course, that's assuming the film can actually make its way beyond pre-production, this time around.
We will bring you more details on Uncharted as they become available.
Source: Variety
This entry was posted by Screen Rant on January 14, 2019 at 11:01 am, and is filed under TV News. Follow any responses to this post through RSS 2.0. You can skip to the end and leave a response. Pinging is currently not allowed.