Unsolved Mysteries Reboot Set At Netflix From Stranger Things Producer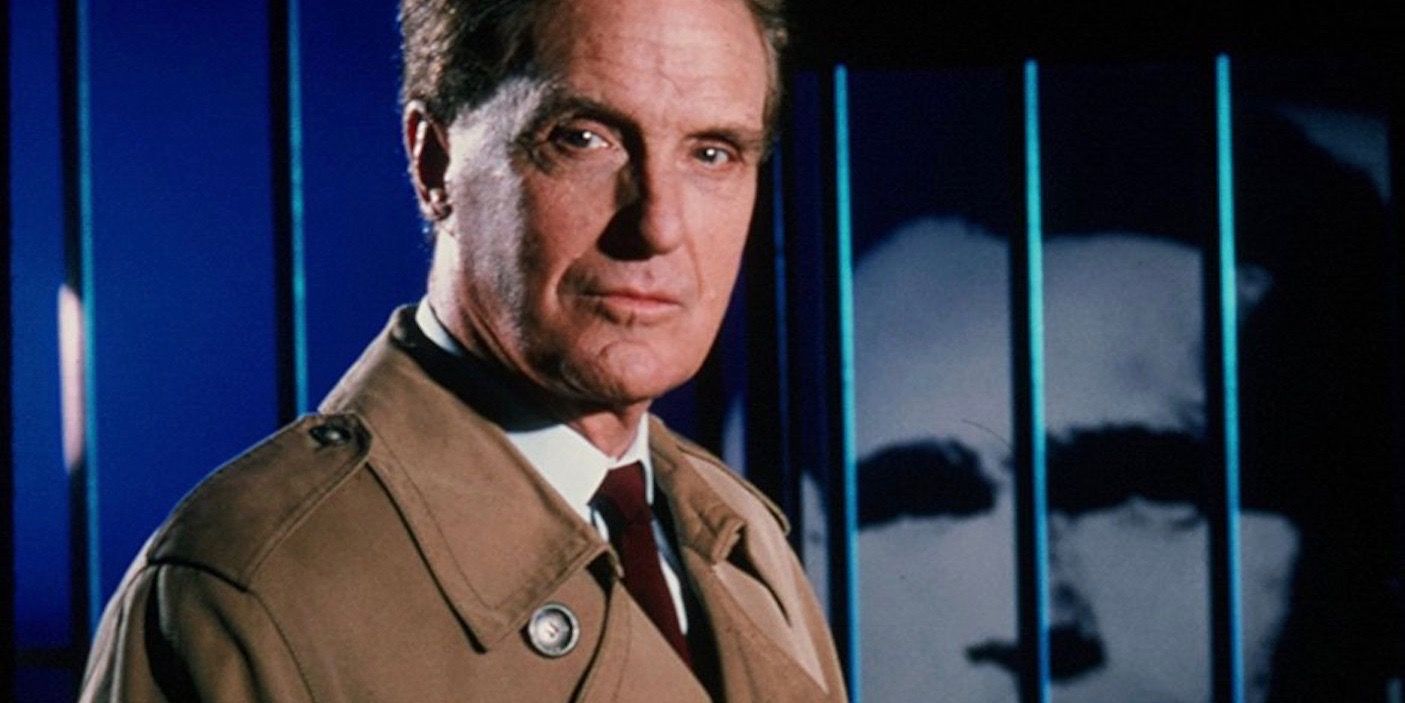 Netflix is set to reboot the long-running series Unsolved Mysteries, with Stranger Things producer Shawn Levy at the helm. The original ran from 1987 to 2010 on various networks, with Robert Stack most famously serving as host (though Raymond Burr, Karl Malden, Virginia Madsen and Dennis Farina all took turns at those duties as well).
Created by John Cosgrove and Terry Dunn Meurer, Unsolved Mysteries delivered just what its title promised: a series of real-life mysteries, including missing persons cases, unsolved crimes, paranormal encounters and conspiracy theories. Each mystery was dramatized using a mixture of re-enactments and interviews with family members and police officers involved in the various cases. During episode,s viewers were encouraged to send in tips, and on a few occasions the show was actually credited with helping authorities solve open cases.
Related: Netflix Original TV Shows To Be Most Excited About In 2019
Nine years after Spike TV aired the last of 581 original Unsolved Mysteries episodes, Netflix is bringing the show back with a reboot (via Deadline). Appropriately, the new show will be headed up by Shawn Levy, the executive producer of the streamer's smash hit mystery/sci-fi series Stranger Things. The announcement of the reboot comes after a long effort by series creators Cosgrove and Meurer to get the show revived. Since the original series left the air, the two have kept its legacy alive via a YouTube channel that invites viewers to post their own mysteries.
Netflix's move to reboot Unsolved Mysteries should come as no surprise, as the streamer has had great success in recent years reviving old shows. A list of the series that have found new life thanks to Netflix includes Full House (reincarnated as Fuller House, sans the Olsen Twins), Arrested Development (though many fans perhaps wish the show had not returned), Gilmore Girls, One Day at a Time and even the legendary bad-movie riff show Mystery Science Theater 3000.
Netflix of course is already the home of true-crime documentary thanks to series like Making a Murderer, so Unsolved Mysteries feels like a perfect fit for the streamer. With Netflix on board and Levy at the controls, a revived Unsolved Mysteries will now be able to tackle an unending stream of new cold cases, baffling disappearances, perplexing crimes and other various inexplicable happenings of the natural and supernatural variety. It remains to be seen who will be tapped to host the series, but no matter who is chosen, it will indeed be hard to replace the iconic voice and presence of long-time original Unsolved Mysteries host Stack.
Source: Deadline
This entry was posted by Screen Rant on January 18, 2019 at 1:01 am, and is filed under TV News. Follow any responses to this post through RSS 2.0. You can skip to the end and leave a response. Pinging is currently not allowed.