Upcoming Supernatural Mystery Anime In/Spectre Mixes Fullmetal Alchemist with Romance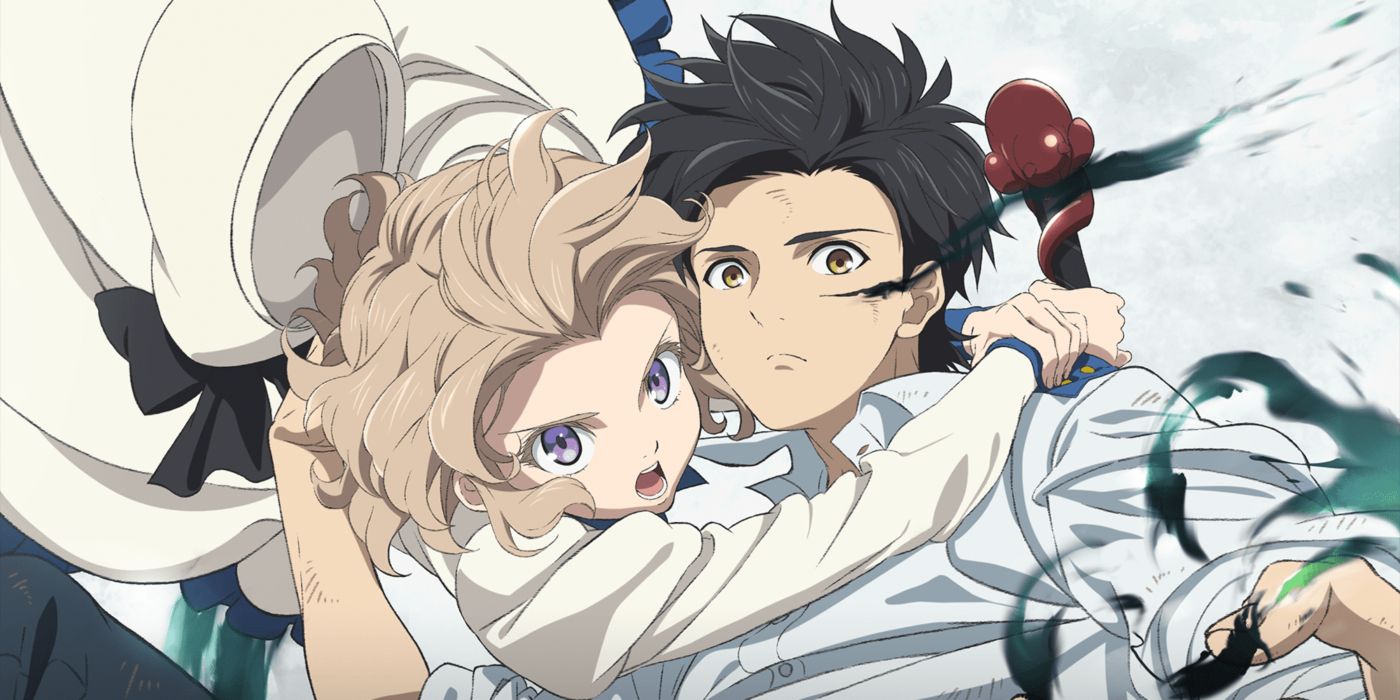 The spooky mystery series In/Spectre will be receiving an action-packed anime adaptation in the near future. Known as Kyokousuiri in Japan, In/Spectre was written as a series of light novels by Kyo Shirodaira, known for writing the shonen manga Spiral: The Bonds of Reasoning. The light novels were turned into a manga by Chashiba Katase and that made its way through English translation and found a large enough audience to warrant an anime series about the dangers and enigmas of the spirit world.
In/Spectre tells the tale of Kotoko, a 17-year-old girl who was kidnapped to the spirit world before being returned by the yokai who took her. However, the creatures bring her back missing a leg and an eye. Following this incident, Kotoko can see and talk with the supernatural forces that go unseen and unnoticed by most in the human realm. She alone wields this power, until she learns that her crush, Kuro, has also encountered the spirit world. Bonded together by their shared experience of loss and romantic chemistry, the two begin investigating the eccentricities and dangers of both spirits and demons.
Related: 10 Rules The Angels In Supernatural Have To Follow
The reveal of the anime along with its first official image came with the Kyokousuirin website going live. The In/Spectre anime series will be animated by Brains base, a production company known for their work on Spice and Wolf II, Durarara!!, and Baccano!. Veteran director of series like Assassination Classroom and Kiddy Grade Keiji Gotoh will helm the In/Spectre. Golden Kamuy writer Noboru Takagi will handle the series' composition. Takatoshi Honda has been put in charge of both character design and in the chief animation director's chair.
That an anime series would be made out of In/Spectre was only a matter of time. The light novel series by Kyo Shirodaira began in 2011 and received the manga treatment a few years later. It has been serialized since mid-2015, selling over two million volumes to date. Last year, it was even nominated for a Best Shonen Manga through the Kodansha Manga Award.
Not much is known about the details of the release, like when we should expect to see In/Spectre hit streaming services. However the premise certainly seems intriguing. Ghosts, demons, horrible prices for strange powers, a tinge of body horror mixed with some romance: All of this makes for a really interesting experience. Plus, with the source material being so highly praised, it seems like it should definitely be an anime to keep on the radar going forward.
Source: In/Spectre
This entry was posted by Screen Rant on January 15, 2019 at 5:01 am, and is filed under TV News. Follow any responses to this post through RSS 2.0. You can skip to the end and leave a response. Pinging is currently not allowed.