Valve's Artifact is Dying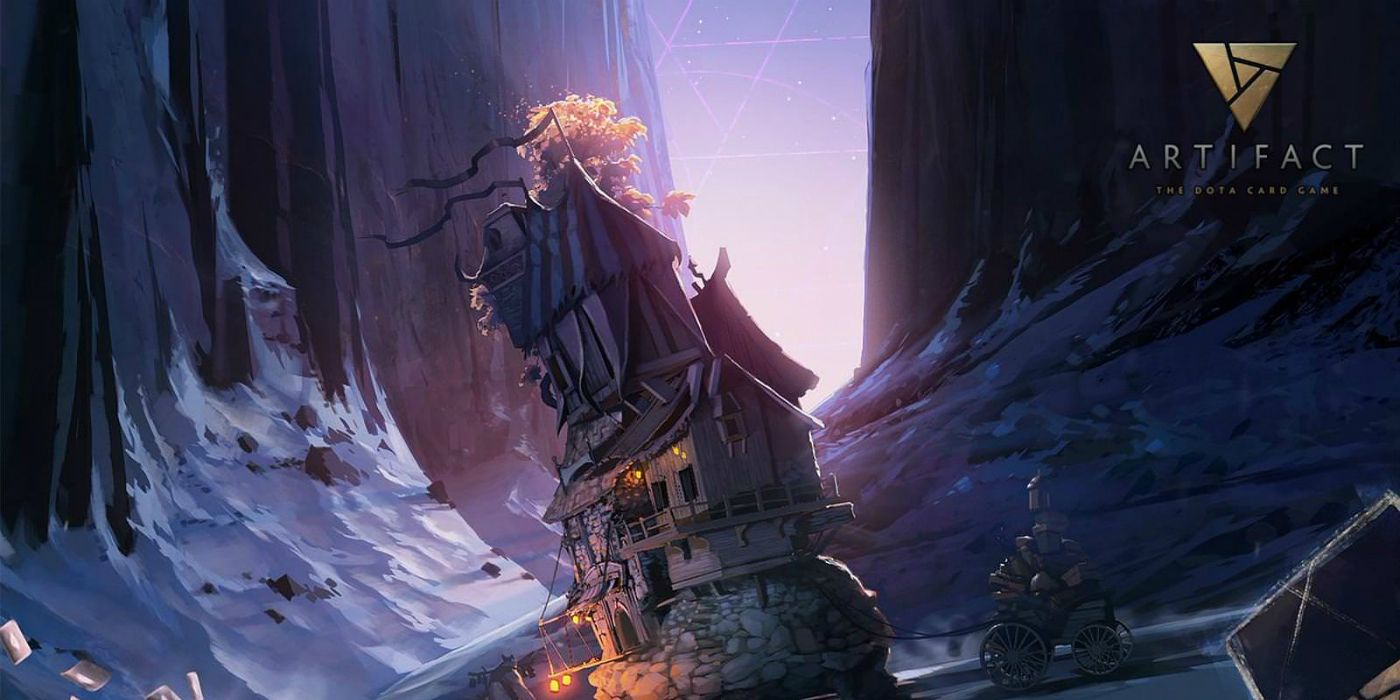 Valve's Artifact online trading card game is dying, and it is dying quickly. In December, players noticed that No Man's Sky had more concurrent users on Steam than Valve's newest game, and that downward trend has continued. Artifact can't seem to gain any traction, and the game has now seen a concurrent player drop of 97.5 percent compared to its launch numbers.
Artifact was supposed to be Valve's answer to a growing online card game market. Hearthstone has been a dominant player in that genre for many years, and the recent launch of Magic Arena's esports program has created a renewed interest in the medium. With world-famous game designer Richard Garfield behind Artifact's mechanics, it seemed like a surefire bet to become an immediate player within the genre, especially once famous players from its competitors began tweeting about it and appearing in invitational tournaments prior to release.
Related: Artifact Game - Tips, Tricks, and Hints for Beginners
The reality has been grimly different than the dream for Artifact, however. On January 16, Artifact dipped below 1500 concurrent players, making it the 145th most popular game on Steam Charts. That placed it in the company of Dark Souls II, a single-player game that has been out for years. For reference, even Portal 2 - a game from 2011 - was boasting more players than Artifact at the time.
There are a few reasons that could have contributed to Artifact's seemingly quick demise. Artifact's pay-to-play model was widely criticized immediately upon the game's release for making it impossible to receive new cards without first paying more money. This sat poorly with fans, especially considering Artifact also had an initial buy-in price of $20, something that its competitors have never required. Obviously, Valve was banking on the fact that the game it was offering would be addictive and good enough to persuade people to leave behind the free-to-play models that have become the genre's norm.
Unfortunately, Artifact is also one of the most complex card games available online. While that has remained attractive for some of the pro card game players who have picked it up, it has functioned more like a barrier of entry to would-be casual fans. The learning curve combined with the game's reliance on secondary markets and pay-to-play models has made for a difficult sell, and it shows in Artifact's current playerbase.
Valve has gone on record as saying that it is planning to support Artifact for a long time past its release. It's still scheduled to have a $1 million tournament later in 2019, and it is possible that Valve will push harder to win players back when that tournament gets closer. The marketplace for the game has also tanked, meaning it is easier to own a set of every competitive card than it has ever been. It's not all bleak for Artifact, then, but it is in a dangerous place, and it will take some deft hands to navigate it out of being one of the most disappointing Steam releases in the platform's history.
Source: Kotaku
This entry was posted by Screen Rant on January 20, 2019 at 8:01 am, and is filed under TV News. Follow any responses to this post through RSS 2.0. You can skip to the end and leave a response. Pinging is currently not allowed.