Vin Diesel Reveals Writers Of Female Fast & Furious Spinoff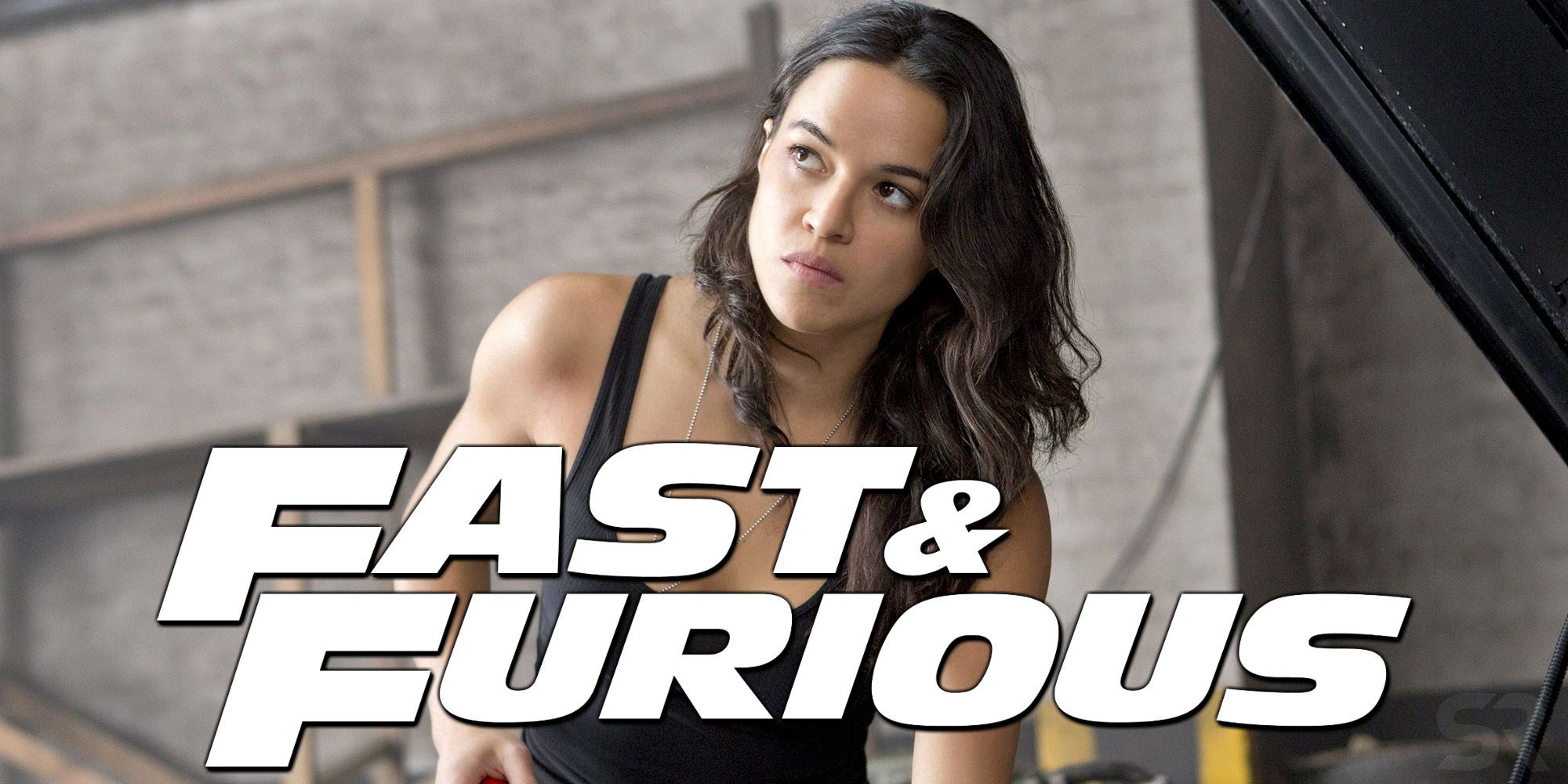 The female Fast & Furious spinoff now has a trio of female writers according to franchise star Vin Diesel. Universal kicked off the street racing franchise back in 2001, but the series has grown tremendously over the last several films. The action and thrills became the center piece of these blockbusters, which thrive on a diverse cast and its familial themes. Through eight movies, Fast & Furious is a $5 billion series at the box office, with the last two each topping $1.2 billion on their own.
This success has only bolstered Universal's interest in this world and finding as many ways as possible to continue it. Dwayne Johnson and Jason Statham are set to star in the first spinoff Fast & Furious Presents: Hobbs & Shaw later this year, while movement on Fast & Furious 9 continues. There's also plans for Fast & Furious 10 and additional spinoffs have been teased by Diesel in the past. One in particular would center around the female characters of the franchise, a project that became a bigger focus after Michelle Rodriguez spoke out on the lacking roles the franchise has had for women.
Related: Hobbs & Shaw Image Hypes the Summer's 'Biggest Showdown'
Thanks to Diesel's latest Instagram post, the female-led Fast & Furious spinoff just took a major step forward. Diesel posted a photo of himself with his sister and franchise producer Samantha Vincent, which he used as an opportunity to share with Fast & Furious fans that three female writers have been brought into the family to write the spinoff. He announced that writers Nicole Perlman, Lindsey Beer, and Geneva Robertson-Dworet are involved, presumably as the film's co-writers.
Perlman came from Marvel Studios' writers program, and had a hand in creating the original scripts for Guardians of the Galaxy and Captain Marvel. She also recently wrote the screenplay for Detective Pikachu. Beer's only released feature work is for Netflix's Sierra Burgess Is A Loser, but she's become a go-to writer in Hollywood, and is currently attached to Sam Raimi's The Kingkiller Chronicle, as well as the upcoming Teenage Mutant Ninja Turtles reboot. Robertson-Dworet also worked on Captain Marvel's script to do some rewrites before production began, but previously wrote last year's Tomb Raider. All three were also part of Hasbro's writers room for their shared universe, so this will not be the first time they'll be working together.
Now that this female spinoff has writers, it now becomes a project fans will need to keep their eyes on to see how it develops. The script should take a few months to write, and Universal may ultimately decide to not officially announce anything until they see how Hobbs & Shaw performs first. If they're happy with the script and the spinoffs become financially viable, then this project could pick up even more steam later this year.
Should this movie actually happen, there could be a nice collection of talent available for the franchise to assemble. Rodriguez will likely be featured again as Letty in some capacity, and it also wouldn't be too surprising if Jordana Brewster returned as Mia. This could also be an opportunity to bring back Eva Mendes. Plus, since there's no details on the plot of the spinoff, there's an outside chance Gal Gadot could return if it's a prequel. Other possible cast members are Nathalie Emmanuel as Ramsey or Hobbs & Shaw's new additions Vanessa Kirby and Eiza Gonzalez. However it shakes out, there's a lot of possibilities for this new Fast & Furious spinoff.
Source: Vin Diesel
This entry was posted by Screen Rant on January 23, 2019 at 7:01 am, and is filed under TV News. Follow any responses to this post through RSS 2.0. You can skip to the end and leave a response. Pinging is currently not allowed.