Wait, Where Is Sex Education Supposed To Be Set?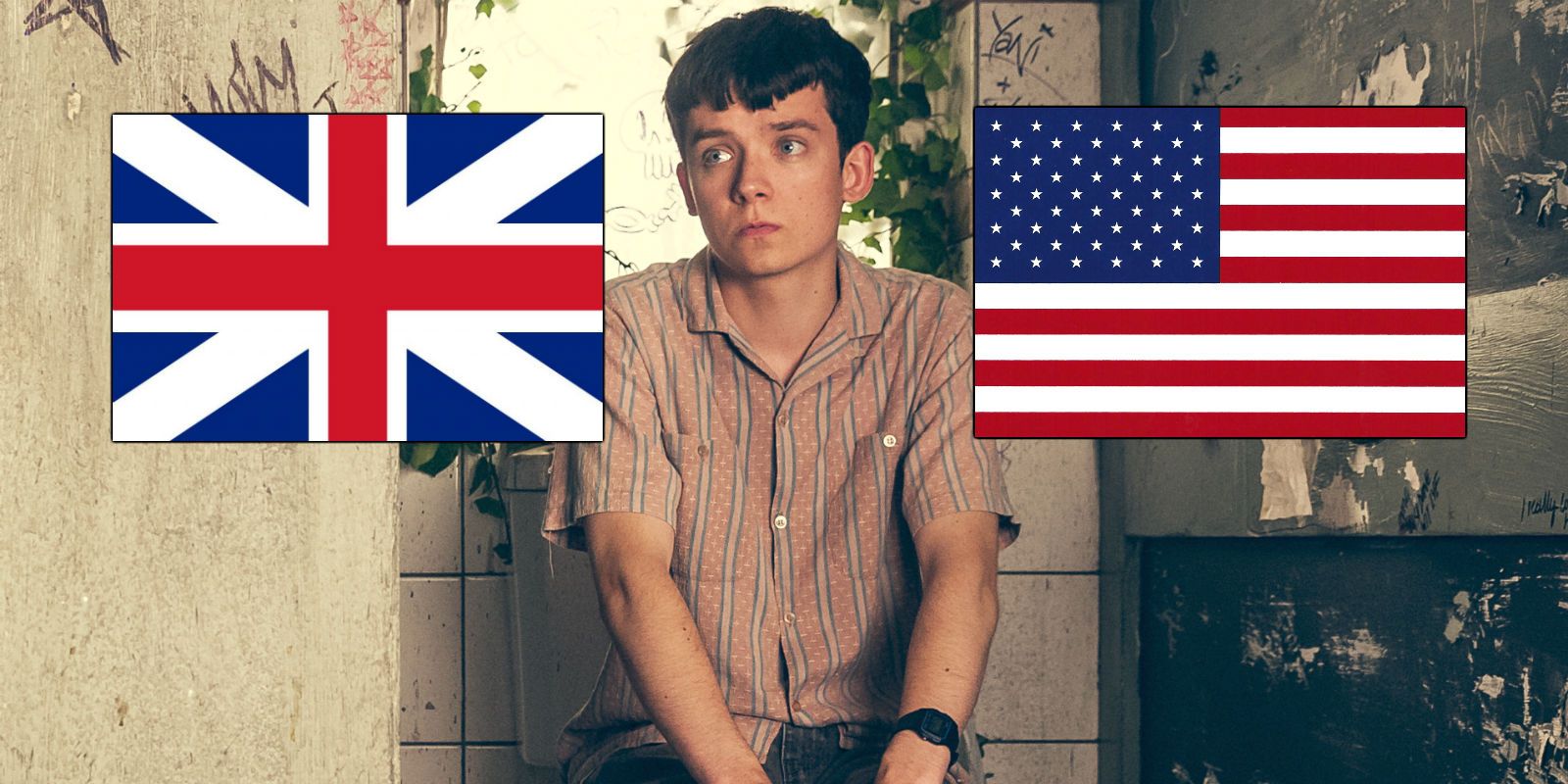 Netflix's Sex Education is a comedy series featuring an ensemble cast of primarily British performers speaking with English accents... So, why does everything feel so American? The main setting, Moordale Secondary, is actually the University of South Wales, and the main characters' countryside home is located in the English village of Symonds Yat. However, anyone who actually attended a British secondary school will notice that there's something off about Moordale Secondary, which seems to be mainly based on American teen movies.
Sex Education chronicles the ups and downs of a Otis Milburn, a high school virgin portrayed by Asa Butterfield. In a supporting role, Gillian Anderson plays his mother, an outspoken sex therapist who keeps a close eye on her son's activities. Aside from the odd blend of British and American culture, Sex Education also has a distinct '80s Americana aesthetic, from the students' collective style to the musical score. Based on the dialogue, however, Sex Education clearly takes place in the present, as one student references PornHub while another states that "homophobia is so 2008."
Related: Sex Education Cast & Character Guide
Then there are the Americanisms. The prototypical jock, Jackson Marchetti (Kedar Williams-Stirling), wears a varsity jacket and his swim meets are treated like a must-attend event for the school body. There's a massive house party featuring drinks in red cups at someone's mansion, and Otis refers to his mother's occupation using the American slang term "shrink." Moordale Secondary's banner is also distinctly American, unlike the traditional shield crest that most British schools have, and the school even has a mean girl clique.
For the average viewer, Sex Education may feel like a structural mess, despite its fresh comedy and transparent characters. But the apparent lack of geographical focus is entirely deliberate, and also a brilliant narrative choice, designed to appeal to various demographics. Sex Education's creator, Laurie Nunn, explained to the Radio Times that, "It's definitely set in Britain, but we've made a very conscious choice to have that American, throw-back nostalgia, John Hughes feel to it." Nunn, who is British, wrote the show as a kind of love letter to the American movies and TV shows that she watched growing up, and as a counterpoint to the typical representations of British schools, which are "never portrayed with positivity or colour or warmth or hope."
Sex Education also combines modern trends with '80s nostalgia. For example, the characters all use smartphones, but Otis' cabin-like room is filled with vinyl records. As for the music, Ezra Furman's "Coming Clean" sounds much like the American folk singer Neil Young, and Billy Idol's 1980 single "Dancing with Myself" plays at the end of the first episode, thus enhancing the 80s vibe while appealing to parents of millennials. Bikini Kill's 1993 song "Rebel Girl" also plays over a shot of Maeve's trailer park home in the second episode, which caters to Generation X. These are more than just stylistic choices, as the songs complement the character archetypes while subconsciously taking viewers into the past, all the while presenting characters that feel timely and accessible.
Incidentally, there's a throwback feel in each Sex Education episode. Nunn relies on universal coming-of-age concepts (sex, romance, anxiety) while leaning more towards nostalgic pop culture references than specific nods to current trends. To quote Maeve, her thing is "complex female characters." Meanwhile, the male characters are entirely self-aware, so much that Eric drinks a shot at a party and says "I've seen people do it in films," clearly a nod to Nunn's cinematic influences a la John Hughes' classic '80s movies like Sixteen Candles, The Breakfast Club, and Pretty in Pink, at least when factoring in the look and feel of the series as a whole.
So, if Sex Education feels like an alternative universe , then you're mostly likely having the same experience as viewers across the globe. Let us know in the comments if you like the show's unique transatlantic style, or whether you just found it distracting.
This entry was posted by Screen Rant on January 16, 2019 at 2:01 am, and is filed under TV News. Follow any responses to this post through RSS 2.0. You can skip to the end and leave a response. Pinging is currently not allowed.