Walking Dead's Chandler Riggs Joins ABC's Million Little Things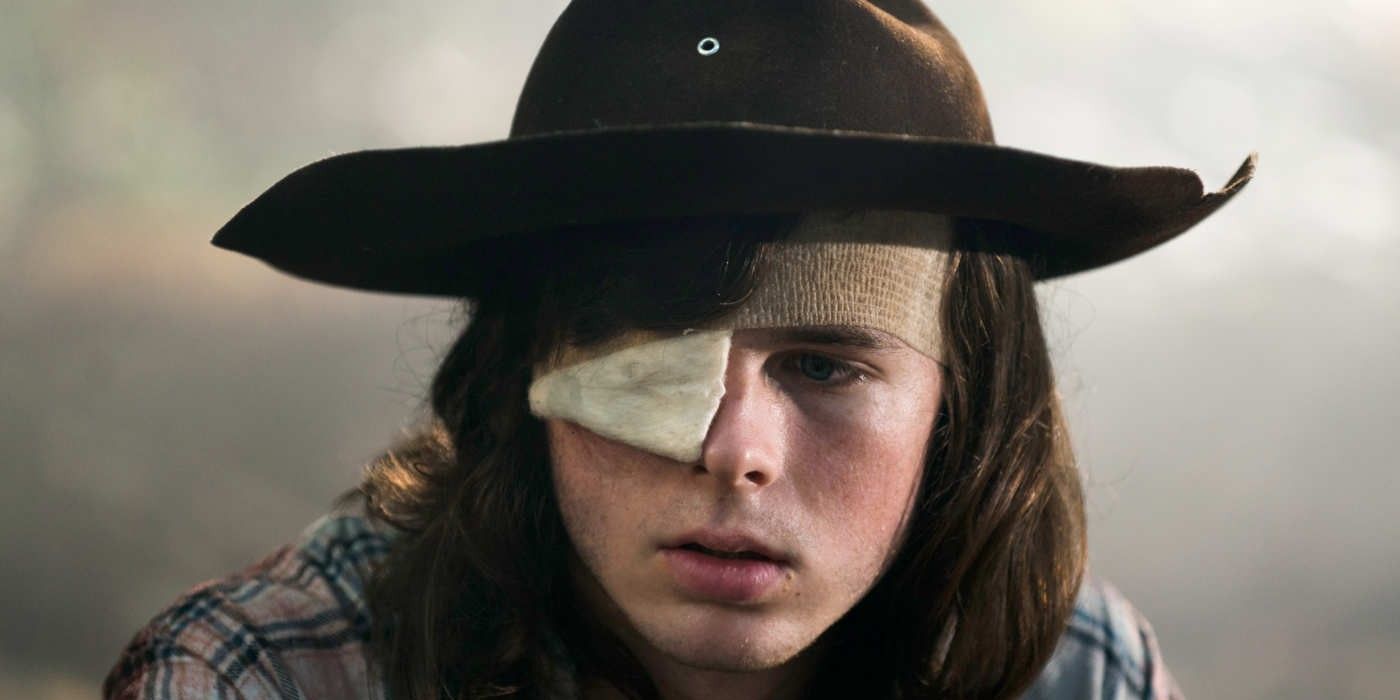 Chandler Riggs, who played Carl Grimes for eight seasons on The Walking Dead, will return to TV on ABC's A Million Little Things. Riggs' Walking Dead character was of course killed off midway through season 8 of the zombie drama, a move that proved controversial among some fans, who expected Carl to be central to the show's story going forward.
An original cast member of The Walking Dead, Riggs famously became meme-bait thanks to Carl's tendency to stray away from his parents Lori and Rick, leading to major anxiety. Another popular meme was born thanks to Rick Grimes actor Andrew Lincoln's interesting pronunciation of the name "Carl." A much-discussed plot hole was also created on the show as Carl seemed to age much too rapidly given the amount of time that was supposedly elapsing in the story.
Related: Screen Rant's Review Of A Million Little Things
Riggs has been gone from The Walking Dead for a year now, and at last the actor has snagged a new role. TVLine reports that Riggs will join the cast of ABC's A Million Little Things for a two-episode run, playing a character named PJ, who meets Romany Malco's character Rome for what is described as a "meaningful encounter." Riggs himself tweeted about his new role several days ago, without giving away any specifics. See the tweet below:
Currently in its first season on ABC, A Million Little Things is an ensemble drama set in Boston and following a group of friends who experience life-changing feelings after one member of their group commits suicide. After garnering solid ratings in its original time slot on Wednesday night at 10pm ET, ABC this year moved the show to Thursday nights after its signature drama Grey's Anatomy, a move that has led to even bigger ratings for the new show.
It remains to be seen how Riggs' PJ will figure into the unfolding drama on A Million Little Things, or if the character has a chance of sticking around beyond the two episodes he's signed up for. As for Riggs' career overall, it's clear that being killed off The Walking Dead didn't do him any favors, as it's taken him a year to sign up for a new role. Perhaps one day Riggs will score a role significant enough to allow him to escape the shadow of Carl Grimes and establish himself as more of a versatile actor. However, the odds would seem to be against him, considering the difficulty so many other young actors have experienced after taking on big roles in popular series.
Source: TVLine
This entry was posted by Screen Rant on January 23, 2019 at 11:01 am, and is filed under TV News. Follow any responses to this post through RSS 2.0. You can skip to the end and leave a response. Pinging is currently not allowed.