WB Chairman: DC More Focused on Directors Than Marvel Shared Universe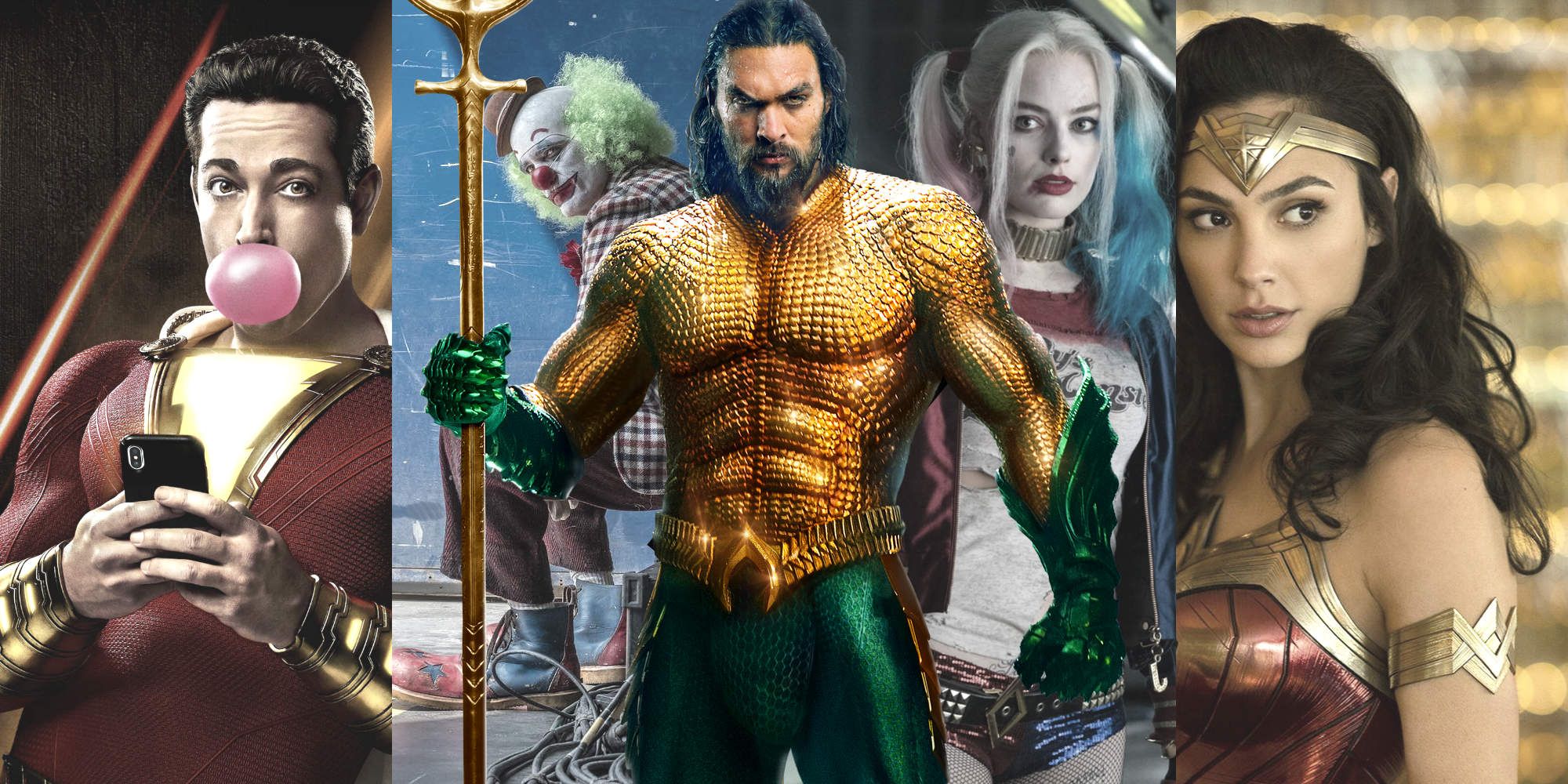 The future of DC movies will be director-driven instead of attempting to copy the Marvel Cinematic Universe and shared universes. Warner Bros. put a larger focus on DC films as a result of Marvel Studios' success and at one point believed Zack Snyder was their guy to create a shared universe, even after Man of Steel divided audiences. Getting their cinematic universe going has not been easy, though.
Batman v Superman: Dawn of Justice and Suicide Squad performed well financially, despite negative reviews, while Wonder Woman became the bright spot in 2017 with its critical and financial success. Justice League, on the other hand, arrived with mixed reception and disappointed at the box office. This all happened as Warner Bros. and DC Films underwent several changes. Throughout the executive and creative turnover, James Wan sat back and focused on delivering the best Aquaman movie he could without much of any studio interference. The result is a film that was liked by critics, while also appealing to the masses in a major way, which is evident by the film's $1 billion box office gross. Aquaman is Wan's singular vision (with a bit of input from Snyder) that is largely not concerned about a greater universe.
Related: Aquaman's Box Office Success Was Better Than Anyone (Even DC) Expected
This now appears to be Warner Bros.' overall model when it comes to their DC films. Toby Emmerich, who was named chairman of Warner Bros. early last year as a result of the aforementioned shakeups, spoke to THR about the studio's outlook and plans for their superhero properties. He was asked what the success of Aquaman has shown them and, thankfully, it means more of the same. He said:
"We all feel like we've turned a corner now. We're playing by the DC playbook, which is very different than the Marvel playbook. We are far less focused on a shared universe. We take it one movie at a time. Each movie is its own equation and own creative entity. If you had to say one thing about us, it's that it always has to be about the directors."
Aquaman is going to get plenty of credit for making a director-driven model DC's plan, but the success of Wonder Woman should also not be forgotten. It is, however, somewhat ironic how this came to be Warner Bros.' decision for the future of DC movies. Snyder had his own specific story in mind, but was forced to alter the speed and trajectory of it to fit in Warner Bros. universe-building. Both sides made compromises - and arguably for the worst - resulting in Snyder not getting to tell his single story and Warner Bros. being without the Marvel-esque cinematic universe they wanted. Now, Warner Bros. is moving forward with a model that could actually suit a director like Snyder - despite the fact that he has moved on.
When looking ahead to what the DCEU has coming, it appears Emmerich's words will be proven to be true. David F. Sandberg is directing Shazam! with the lighthearted tone he wants, and even though there are plenty of DC references in the film, there's no Superman cameo anymore that would heavily connect it to prior movies. There is also Birds of Prey coming in 2020 that will be focused on the female heroes at hand, while Wonder Woman 1984 is able to tell its own story - even if it could wind up retconning prior DC movies, depending on Steve Trevor's role. And, as we look to the future with films like The Flash, The Batman, or Suicide Squad 2, all of those have been touted as being clearly defined by their individual directors: John Francis Daley and Jonathan Goldstein, Matt Reeves, and James Gunn, respectively. They're even doing completely standalone Elseworlds films like Joker. It would appear on paper that DC movies have turned the corner, so now we just have to hope they don't take a wrong turn yet again.
Source: THR
This entry was posted by Screen Rant on January 18, 2019 at 7:01 am, and is filed under TV News. Follow any responses to this post through RSS 2.0. You can skip to the end and leave a response. Pinging is currently not allowed.