Westworld Fallout Shelter Ripoff Shutting Down Speaks for Itself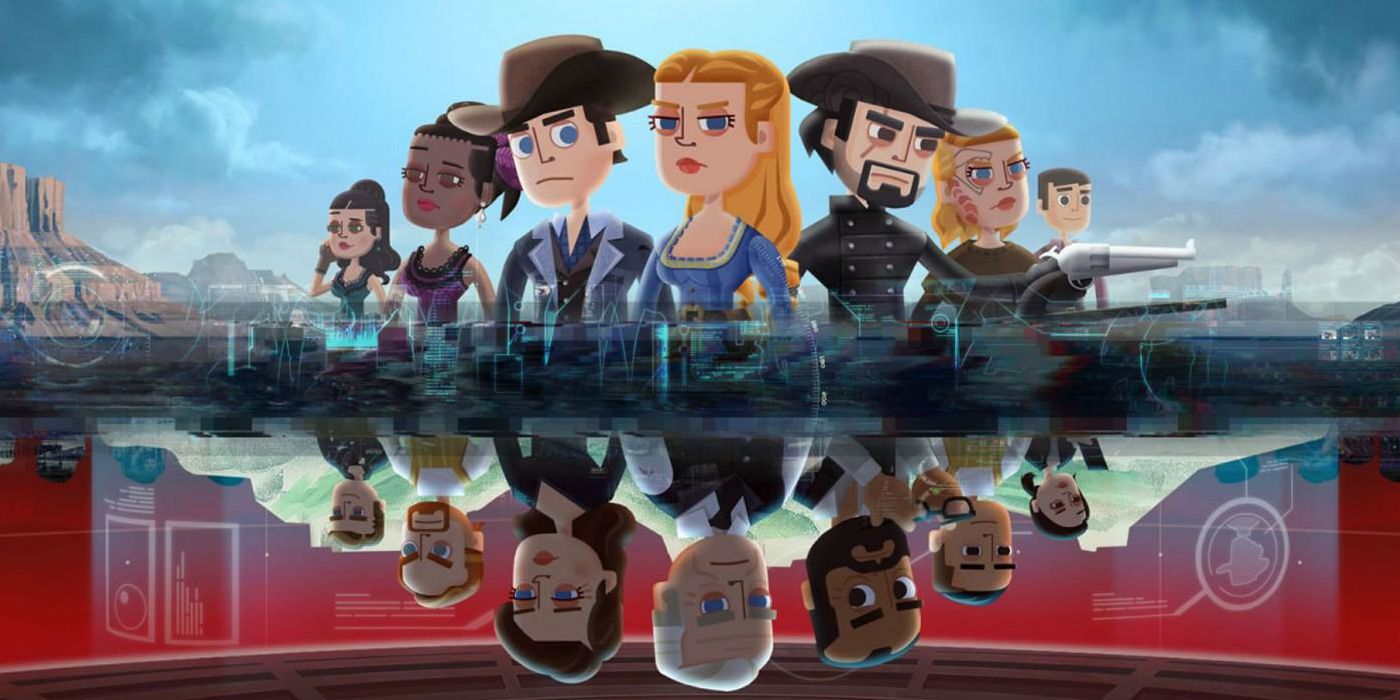 Behavior Interactive's Westworld mobile game is shutting down. The news comes just weeks after it was announced that Bethesda and Behavior reached a settlement agreement for a lawsuit Bethesda filed back in June 2018. In the lawsuit, Bethesda called Westworld a "blatant ripoff" of their game, Fallout Shelter.
According to Bethesda, Behavior breached their contract and was guilty of copyright infringement. The Westworld game had a gameplay style similar to that of Fallout Shelter. Bethesda noted that both games included similar bugs, meaning that Westworld developers reused code from Fallout Shelter for their app. The comparisons didn't stop there, with Bethesda stating that there were also similarities in animation, art, and game design. Bethesda included Warner Bros., the studio behind the HBO show of the same name, in the lawsuit.  Bethesda said Warner Bros. encouraged Behavior to reuse the code in order to speed up the game's development. Warner Bros. would later deny those claims. Earlier this month, it was revealed in an official statement to Screen Rant, that the two companies had "amicably resolved the lawsuit" but no other information was given. Evidently, one outcome from the suit is that Behavior has to shutter their game for good.
Related: Fallout 76 Players Are Exploiting A Secret Dev Room
News that the Westworld mobile game is shutting down comes from Shack News. The app was removed from both the App Store and Google Play on January 15. According to a statement that appears in game when it is loaded, the game will officially close April 16, 2019. Anyone still in possession of the app is encouraged to use up any in-game currency before that date.
The announcement means a bit of good news for Bethesda. The developer's latest game, Fallout 76 was poorly received, to put it mildly. Negative reviews would soon become the least of Bethesda's problems. Bethesda may soon find themselves once again in court, facing a potential class action lawsuit for the way they handled returns and for not including promised merchandise in their Power Armor pre-orders.
Players and Bethesda will have to wait and see if the lawsuit does indeed proceed. In the meantime, Bethesda will continue to try to make on their promise to be more forthright to their fans, as well as improve upon Fallout 76. It may prove too late to salvage the botched release and their response, but with Behavior Interactive's Westworld game shutting down for good, Bethesda will start off 2019 with a bit of good news.
Source: Shack News
This entry was posted by Screen Rant on January 22, 2019 at 5:01 am, and is filed under TV News. Follow any responses to this post through RSS 2.0. You can skip to the end and leave a response. Pinging is currently not allowed.