What Time Does The John Wick 3 Trailer Release On Thursday?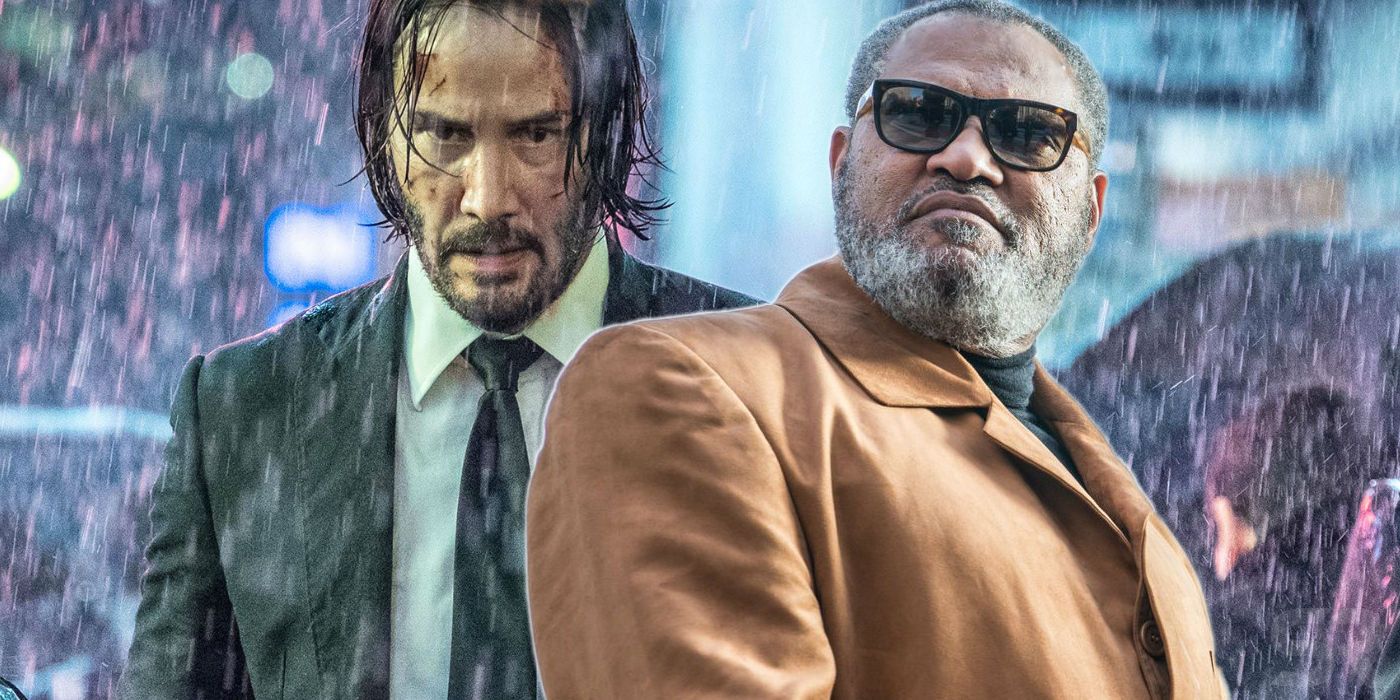 The first John Wick: Chapter 3 trailer is on the way, but what time will it release online? Keanu Reeves is returning for this year's John Wick: Chapter 3 - Parabellum, which could potentially mark his final outing as the eponymous assassin, who was forced out of retirement in the first movie and then ultimately excommunicated in the second movie, John Wick: Chapter 2. Now, John Wick: Chapter 3 is looking to wrap up the trilogy with a bang.
Whereas the first John Wick movie released in October and the second in February, Lionsgate wanted to give John Wick: Chapter 3 a prime summer release date, which is why it's debuting in mid-May. Since that's only a few months away from now, there has been some concern as to when the trailer would release. Instead of possibly waiting for the Super Bowl, Lionsgate recently confirmed that the first John Wick: Chapter 3 trailer will release this Thursday instead - January 17.
Related: John Wick 3 Poster & Motion Poster Confirm Parabellum Title
Lionsgate debuted a short trailer tease for John Wick: Chapter 3, thus confirming that the full trailer will release on Thursday - but what time exactly? Since it doesn't seem to be attached to an early morning TV show or a sports broadcast (like Thursday Night Football), the John Wick: Chapter 3 - Parabellum trailer should release online at or around 6 am PST/9 am EST/2 pm GMT. This would be in accordance with previous movie trailers from Lionsgate and Summit Entertainment.
It's unclear how much footage the first John Wick: Chapter 3 trailer will show, but considering that the story has John on the run from the Continental organization, after having executed a member of the High Table inside the Continental, the trailer will most likely reveal scenes of him escaping New York and perhaps traveling around the world. Plus, to show how the franchise is expanding, the John Wick: Chapter 3 trailer will presumably introduce audiences to Halle Berry's Sofia and Mark Dacascos' Zero, who are only two of the many new assassins in John Wick: Chapter 3, as well as some of the other members of the High Table that will be joining Reeves in his next movie.
It's been two years since John Wick: Chapter 2 hit theaters, which makes it the perfect time to release the first trailer for John Wick: Chapter 3. And since there are only a few months left until the movie hits theaters, Lionsgate may opt to release only one more trailer (as well as a handful of TV spots) in order to prevent showing any major spoilers from John Wick: Chapter 3.
This entry was posted by Screen Rant on January 15, 2019 at 2:01 am, and is filed under TV News. Follow any responses to this post through RSS 2.0. You can skip to the end and leave a response. Pinging is currently not allowed.