What To Expect From Carmen Sandiego Season 2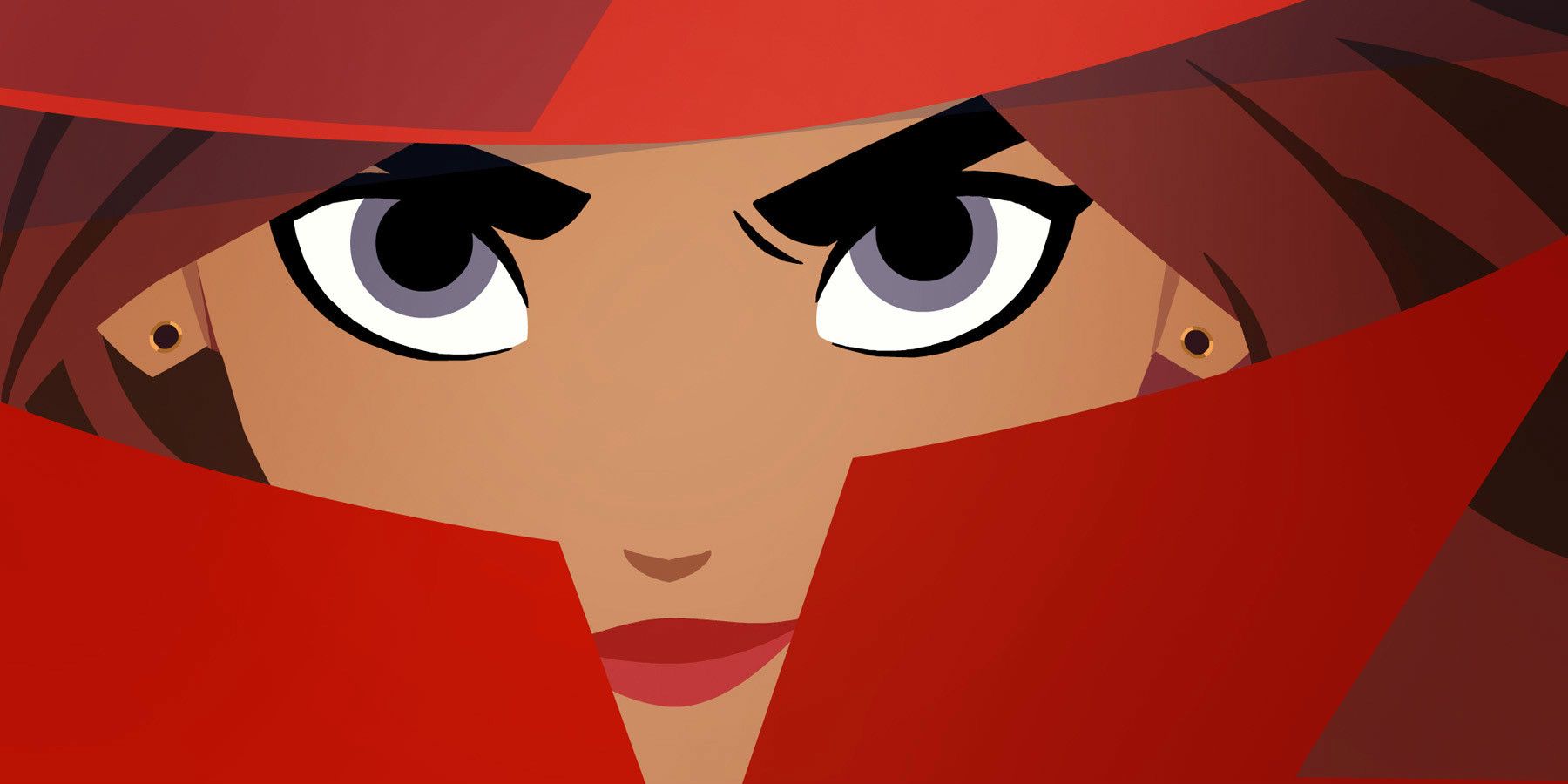 Netflix's Carmen Sandiego season 2 is certainly happening, but when will the TV show reboot return and what can fans expect to see when it does? Originally starting out as an educational video game released in the 80s, Where in the World Is Carmen Sandiego? meant to teach kids about history and geography. The game was popular enough to launch a series of sequels, as well as spinoffs in other media, including the 90s game show as well as the series Where on Earth Is Carmen Sandiego? Netflix announced their animated Carmen Sandiego reboot in 2017, setting Jane the Virgin star Gina Rodriguez to voice the titular character.
Joining Rodriguez in the series is Stranger Things' Finn Wolfhard, who voices Player in Carmen Sandiego, the thief's young tech support. While Netflix is also reportedly developing a live-action Carmen Sandiego movie, starring Rodriguez as well, the animated series has moved forward. After debuting the Carmen Sandiego trailer in early January, season 1 hit Netflix on Jan. 18.
Related: Best Anime Shows Coming To Netflix In 2019
Carmen Sandiego season 1 gives the titular character a backstory in which she was raised by V.I.L.E. and trained to be a world-class thief for the evil organization. However, when she discovers the organization's evil intentions and actions, she goes rogue, stealing information from its headquarters and taking on the new identity of Carmen Sandiego. From there, Carmen - along with Player and her ground team, Zack and Ivy - steals from V.I.L.E. and gives back to the world. Meanwhile, the covert organization ACME is determined to capture Carmen Sandiego and prove V.I.L.E. exists. Now, we dive into what fans can expect next from the master thief.
Netflix Ordered 20 Episodes Of Carmen Sandiego
When Carmen Sandiego was originally ordered by Netflix, the streaming service greenlit 20 episodes. Since Carmen Sandiego season 1 is only nine episodes, fans can expect at least 11 more to come. However, it's unclear if all 11 will arrive as season 2, or if it will be another nine-episode season with the last two arriving at some other time.
Another option is that Netflix could release one or two special episodes of Carmen Sandiego, similar to Chilling Adventures of Sabrina. That series was also given a 20-episode order by Netflix, but released one of those episodes as a Holiday special. No matter how Netflix releases the rest of its Carmen Sandiego episodes, we know there are still at least 11 left to go of the original order.
When Will Carmen Sandiego Season 2 Release?
The hiatuses in between seasons of Netflix series vary based on the show. Live-action shows typically release seasons a year apart (give or take a few months), but the company's animated shows tend to arrive much quicker. As such, fans might not have to wait too long for the next batch of Carmen Sandiego episodes to release. Carmen Sandiego season 2 may arrive by the end of 2019.
However, if Netflix decides not to rush the series, the second season may not arrive until early 2020. Hopefully, if that turns out to be the case, fans will get the rest of the 20-episode order all at once as compensation for waiting a whole year between seasons.
What Will Carmen Sandiego's Season 2 Story Be (And Where Will She Visit)?
Carmen Sandiego season 1 ends with Carmen learning that Coach Brunt wasn't the V.I.L.E. faculty member to discover her on the side of a road in Argentina as a baby - it was actually Shadowsan. Further, the season 1 finale ends with Shadowsan betraying V.I.L.E. in order to save Carmen's life, revealing he'd been trying all along to protect her from a life of evil - or death at the hands of V.I.L.E. Season 2 will no doubt see Carmen dive deeper into her history, possibly learning about the origin of the Russian nesting dolls that are her only possession.
In terms of where Carmen will travel, it will likely be to some new locations as Shadowsan left her with another box of V.I.L.E. data. In season 1, she visited locations in France, Indonesia, Ecuador, the Netherlands, Australia, India and the United States. So she'll no doubt trek to other areas of the world in season 2.
Of course, fans shouldn't forget about ACME, whose leader has set her sights on Carmen Sandiego, believing the thief to be an evil member of V.I.L.E. While Chase Divineaux has been chasing Carmen all season, and Chief is now focused on the girl in red, it's unclear what Julia Argent will believe. Divineaux's partner has been a proponent of Carmen all season, smartly deducing the thief's true motivations, so it seems unlikely she'd all of a sudden change her beliefs.
No matter what happens in Carmen Sandiego season 2, fans should expect more insight into Carmen, V.I.L.E. and Acme; more lessons about various historical and geographical topics; and, of course, plenty more capers.
Carmen Sandiego season 1 is available to stream on Netflix.
This entry was posted by Screen Rant on January 19, 2019 at 9:01 am, and is filed under TV News. Follow any responses to this post through RSS 2.0. You can skip to the end and leave a response. Pinging is currently not allowed.