What to Expect from Homecoming Season 2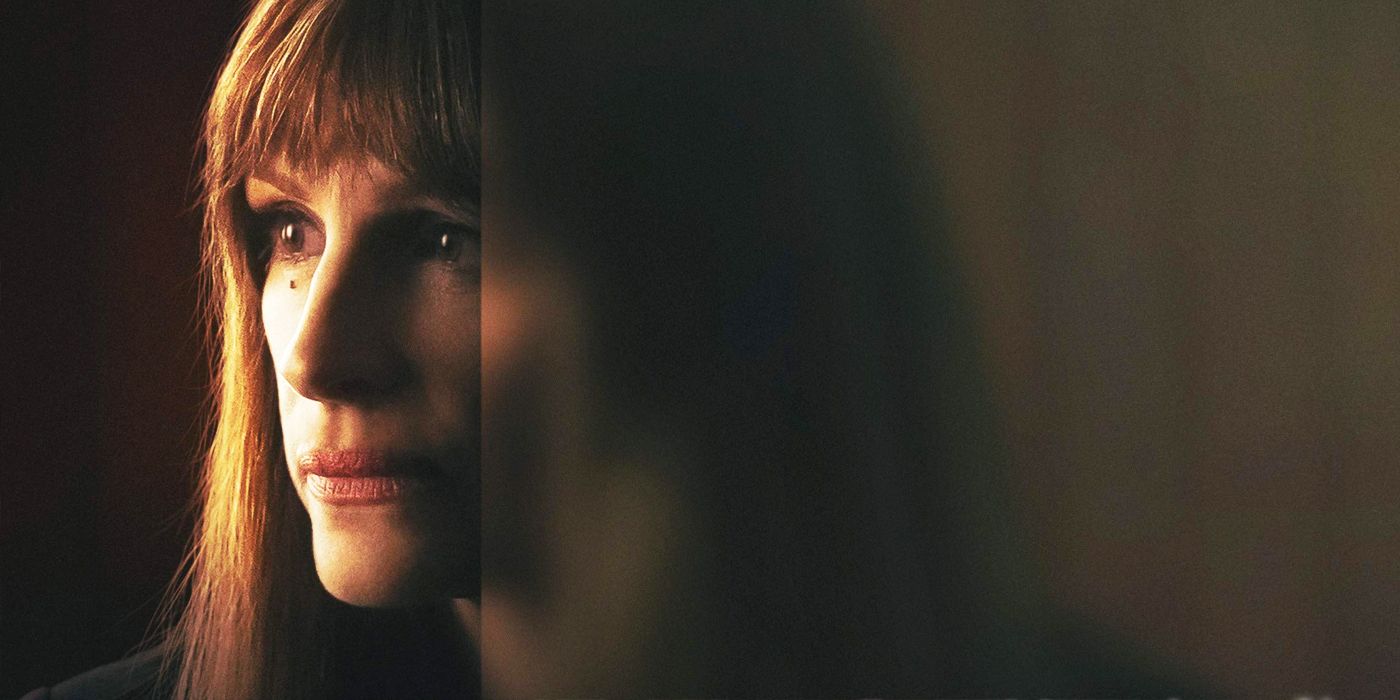 Based on Gimlet Media's fictional podcast, and directed by Mr. Robot creator Sam Esmail, Homecoming season 1 starred Julia Roberts as Heidi Bergman, a woman who once worked at Homecoming Transitional Support Center before transitioning into a new life as a waitress. When a U.S. Department of Defense compliance officer (Shea Whigham as Thomas Carrasco) begins asking questions about Heidi's past, the series then explores her relationships with a former supervisor named Colin Belfast (Bobby Cannavale) and a young veteran named Walter Cruz (Stephan James).
Related: Homecoming Review: Julia Roberts & Sam Esmail Team For A Smart Paranoid Thriller
In the final episodes of Homecoming season 1, Heidi learns the truth about her relationship with Colin upon returning to the facility. She also discovers that her job was to help delete veterans' traumatic memories so that they could return to war unaffected. Heidi decides to share a drug-laced meal with Walter, thus ensuring that he'd be unfit for duty and that she'd lose certain memories. By the end, Heidi tracks Walter to California, only to discover that he doesn't remember her… or does he?
With its stylish visual aesthetic, Hitchcockian suspense, and relatively short episodes (24 to 37 minutes), Homecoming has become a favorite binge-watch. Here's everything we know and expect for Homecoming season 2.
Homecoming Season 2 Was Always Part Of The Plan
When Homecoming was officially ordered to series by Amazon, the deal included a guaranteed second season. Esmail is already in place to direct Homecoming season 2, with creators Eli Horowitz and Micah Bloomberg once again writing the teleplay.
Typically, it takes approximately three to six weeks for new series to be renewed, but Homecoming was always intended to mirror the original podcast production format. However, this doesn't mean you can expect it to arrive any sooner than normal.
WHEN WILL HOMECOMING SEASON 2 BE RELEASED?
Amazon hasn't yet announced a premiere date for Homecoming season 2. Based on the 2018 production schedule, however, fans can likely expect the series to return later this fall; Homecoming began filming season 1 in February 2018 and ultimately premiered nine months later. 
Because of Homecoming's unique aesthetic and narrative structure, the episodes will require immaculate production design, although it much be noted that the season 1 shooting locations are less expansive than other major TV series, with many scenes taking places at office buildings, homes, and restaurants.
HOMECOMING SEASON 2's Cast
It has been announced that Roberts will not return for Homecoming season 2, thus suggesting that Esmail and the series creators will deviate from the original podcast narrative. This isn't a huge surprise, as Esmail has previously discussed that possibility, though it's unclear who the primary star will be. On the official IMDb page, only Chelsea Wallace is listed as a season 2 cast member. 
WHAT WILL HOMECOMING'S SEASON 2 STORY BE?
Homecoming season 2 doesn't sound like it will be entirely like the source material. Speaking to THR, Esmail said, "We're working on a second season, but we have a very different trajectory for our show. I think when I signed on, I had only listened to the first six episodes of the podcast, which is the first season, and then from there we deviated completely."
After all, the original two-season podcast ends with Heidi still searching for Walter. So, it seems likely that Homecoming season 2 will focus on supporting characters like Colin Belfast, Thomas Carrasco, and Hong Chau's Audrey Temple. In the original podcast, Temple plays a prominent role in Heidi's search, so a handover in Homecoming season 2 feels incredibly natural.
This entry was posted by Screen Rant on January 23, 2019 at 11:01 am, and is filed under TV News. Follow any responses to this post through RSS 2.0. You can skip to the end and leave a response. Pinging is currently not allowed.