What To Expect From iZombie Season 5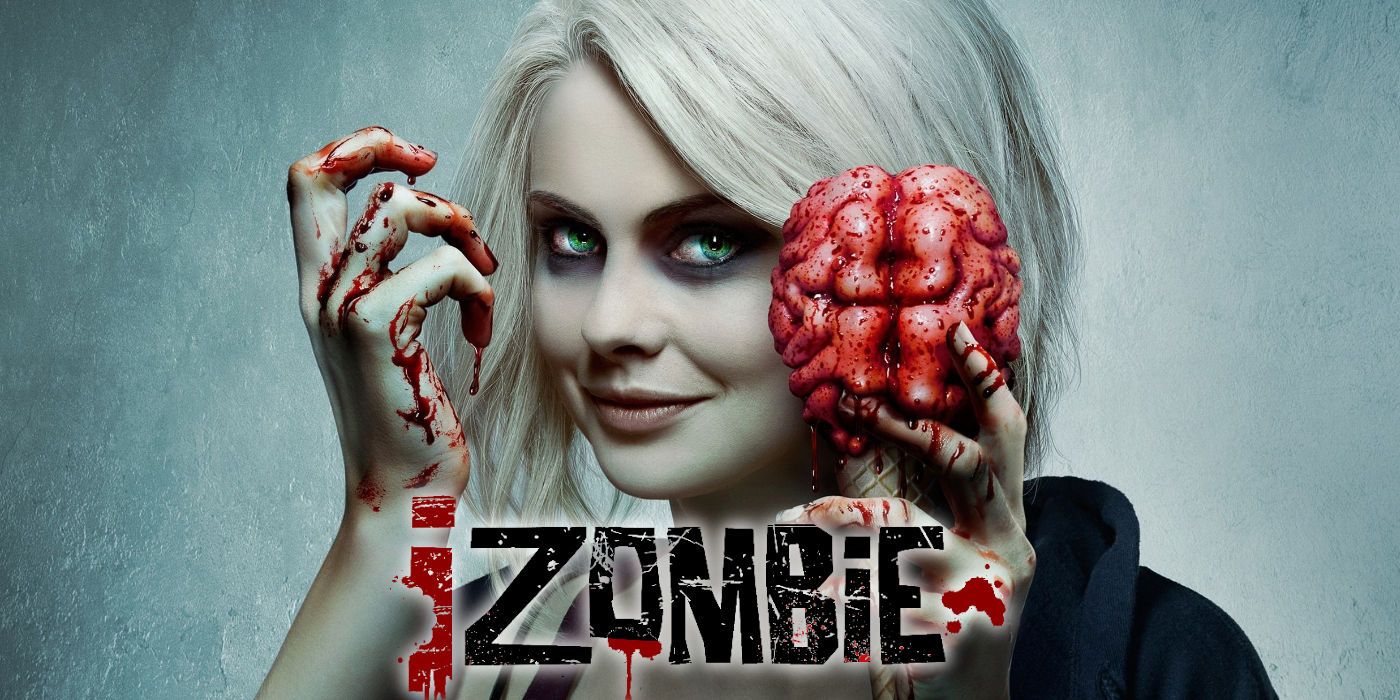 iZombie season 5 is coming soon, but what can audiences expect from the show's final season? Over the years, The CW has become primarily known for the Arrowverse, a collection of superhero shows based on DC Comics that inhabit the same shared universe that began with Arrow in 2012. However, viewers may find it interesting to know that iZombie is also a DC Comics TV show, but it's not a superhero series. Instead, it's based on the comic book series of the same name from Chris Roberson and Mike Allred, who published the iZombie under DC's Vertigo imprint from 2010-2012.
Even though The CW's iZombie TV show is an adaptation of the comic book series, it's very much different from the source material. In addition to changing up details about the main character and where the story takes place, as well as practically all the other characters from the comics, the TV show has been mostly following its own story in Seattle, WA, with Olivia "Liv" Moore taking a job in the local medical examiner's office in order to obtain a steady stream of brains. She is a zombie, after all.
Related: All 25 DC Movies & TV Shows Coming In 2019
Throughout the iZombie TV show, Liv Moore has been helping out the local police solve all sorts of crimes, primarily dealing with murder, by eating the brains of the deceased and absorbing their memories. Since she also obtains their personalities by eating the humans' brains, Liv's antics have become a cornerstone of the show's comedic beats. But the story is ultimately coming to an end this year, with iZombie season 5 being the final season. With iZombie season 5 having already wrapped production, when will the new episodes premiere and what can audiences expect from them?
iZombie Season 5 Premieres In May 2019
iZombie season 5 premieres on May 2, 2019. It will air Thursdays at 8 pm, which will be followed up by the first season of Corinne Kingsbury's In the Dark. While this is the first time that iZombie has premiered in May, it's not the first time that it's debuted in the springtime. Over the course of its previous four seasons, iZombie has had various episode numbers and premiered at different times of the year - but a summertime final season may give the series a breath of fresh air before it goes off the air for good. And while it's unclear how many episodes will be in iZombie season 5, it stands to reason that it will have its standard 13 episode number.
What Will iZombie Season 5 Be About
iZombie season 5 continues the game-changing story arc that left off with the season 4 finale; Liv will most likely continue her operation as Renegade, bringing in people who are suffering from incurable diseases into Seattle in order to turn them into zombies, while Major works alongside Blaine to bring in a steady shipment of brains to feed the zombies who've been abandoned by the U.S. government. Of course, how everything comes to an end remains to be seen, but there's a clear starting point for iZombie season 5.
Will iZombie Season 6 Happen?
As previously mentioned, iZombie season 5 is the final season, and the series isn't the type of comic book show that is particularly susceptible to spinoffs, so it's unlikely to see the show continue with any of the same characters. However, considering the zombie epidemic in Seattle, depending on how the series ends, the story could potentially continue with a new group of people in a sequel series. But as it stands, iZombie season 6 isn't going to happen.
This entry was posted by Screen Rant on January 11, 2019 at 6:01 am, and is filed under TV News. Follow any responses to this post through RSS 2.0. You can skip to the end and leave a response. Pinging is currently not allowed.