What To Expect From The Conners Season 2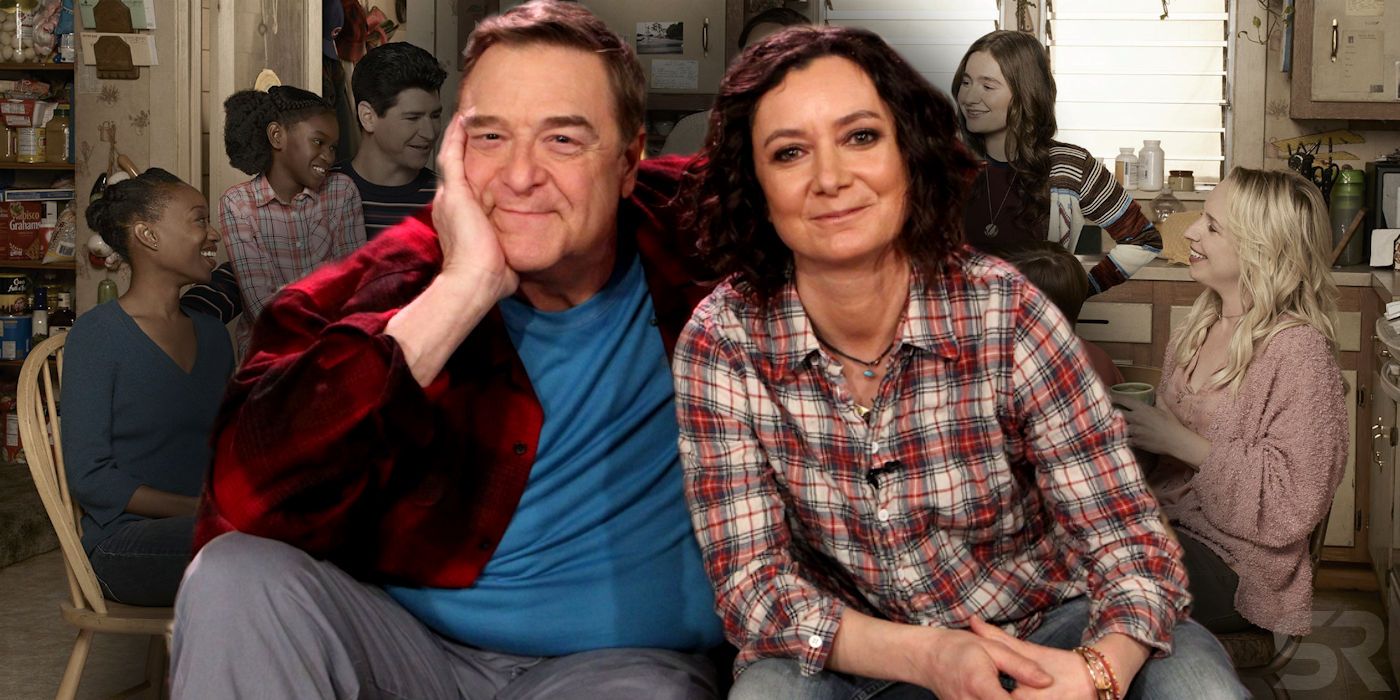 Warning: SPOILERS ahead for The Conners season 1
The first season of ABC's Roseanne spinoff The Conners has come to an end, but what can fans expect from season 2? ABC originally intended to continue the saga of the Conners with a second season of Roseanne the revival, but Roseanne Barr's firing after a racist tweet put a huge monkey-wrench in those plans. Having arrived at a settlement with Barr, the network was finally able to move forward with The Conners, with matriarch Roseanne meeting an untimely death off-screen (much to the chagrin of Barr).
Created by Barr together with executive producers Marcy Carsey and Tom Werner, Roseanne originally debuted in 1988 and quickly rose to become one of the top-rated sitcoms on television. Centered on the working class Conner family of Lanford, the show presented an unusually grounded and believable depiction of the lives of average Americans, deriving much of its humor from sharp observations about the everyday realities of making a living while trying to raise a family. The show would finally go off the air in 1997 with one of the most bizarre and controversial finales of all-time, only to rise again in 2018 amid the TV revival wave.
Related: The Conners Explains Why Dan & Jackie Still Put Up With Each Other
Like Roseanne the revival, The Conners spinoff picked up on many of the original show's thematic threads, while also tackling more up-to-date issues and also adding a new generation of younger characters. After briefly dealing with the aftermath of Roseanne's death, The Conners season 1 focused largely on Darlene (Sara Gilbert) and her relationship with her boss Ben, as well as an unexpected pregnancy for Becky (Lecy Goranson) and a new love interest for Jackie (Laurie Metcalf). Dan Conner (John Goodman) also faced his own struggles, dealing with depression after his wife's death and later finding himself the object of a new potential flame's (Katey Sagal) amorous attentions. So what's next for the Conners in season 2?
The Conners Hasn't Been Renewed For Season 2 (Yet)
As of The Conners season 1 finale, The Conners series has not yet received an official renewal for season 2. However, ABC is reportedly looking at The Conners season 2 and, indeed, hopes to expand the second season's episode count from 10 to 13. It was recently reported that The Conners' cast was in negotiations to come back. Also, it's not a surprise that ABC would seek to return to Lanford for another season, as The Conners has been a steady performer for the network, averaging a 1.4 rating in the key demo to rank as their #1 sitcom (though the show's numbers are somewhat down from the revival season of Roseanne, as some die-hard fans have jumped ship in solidarity with Barr).
When Will We Find Out If The Conners Season 2 Is Happening?
Currently, Sara Gilbert, John Goodman, Laurie Metcalf, and the rest of The Conners' main cast members are still involved in negotiations with ABC over The Conners' season 2. With the season 1 finale now in the can, it seems it shouldn't be long until all principals involved have worked out the details and ABC is able to announce The Conners season 2. With season 1 ending on somewhat of a cliffhanger, fans will be anxious to find out if things will ever be resolved, or if they'll be left hanging as they were when the original Roseanne ended its run with a series of bizarre twists (all of which were ignored by the Roseanne revival).
When Would The Conners Season 2 Premiere?
If indeed ABC does renew The Conners for season 2, the show would likely return at the traditional beginning of the TV season in September. If ABC gets its way, The Conners season 2 would run for 13 episodes instead of 10. Three more episodes would give writers a chance to expand on the main characters while also exploring the younger members of the Conner family, who arguably were given short shrift throughout season 1. The big question on fans' minds will be whether David (Johnny Galecki) takes on a larger role in The Conners season 2 after showing up in the season 1 finale to tell Darlene he's broken up with Blue (Juliette Lewis) and wants to get back together with her and become a real father to Harris (Emma Kenney) and Mark (Ames McNamara).
This entry was posted by Screen Rant on January 22, 2019 at 4:01 am, and is filed under TV News. Follow any responses to this post through RSS 2.0. You can skip to the end and leave a response. Pinging is currently not allowed.