When The Game Of Thrones Season 8 Premiere Date Will Be Announced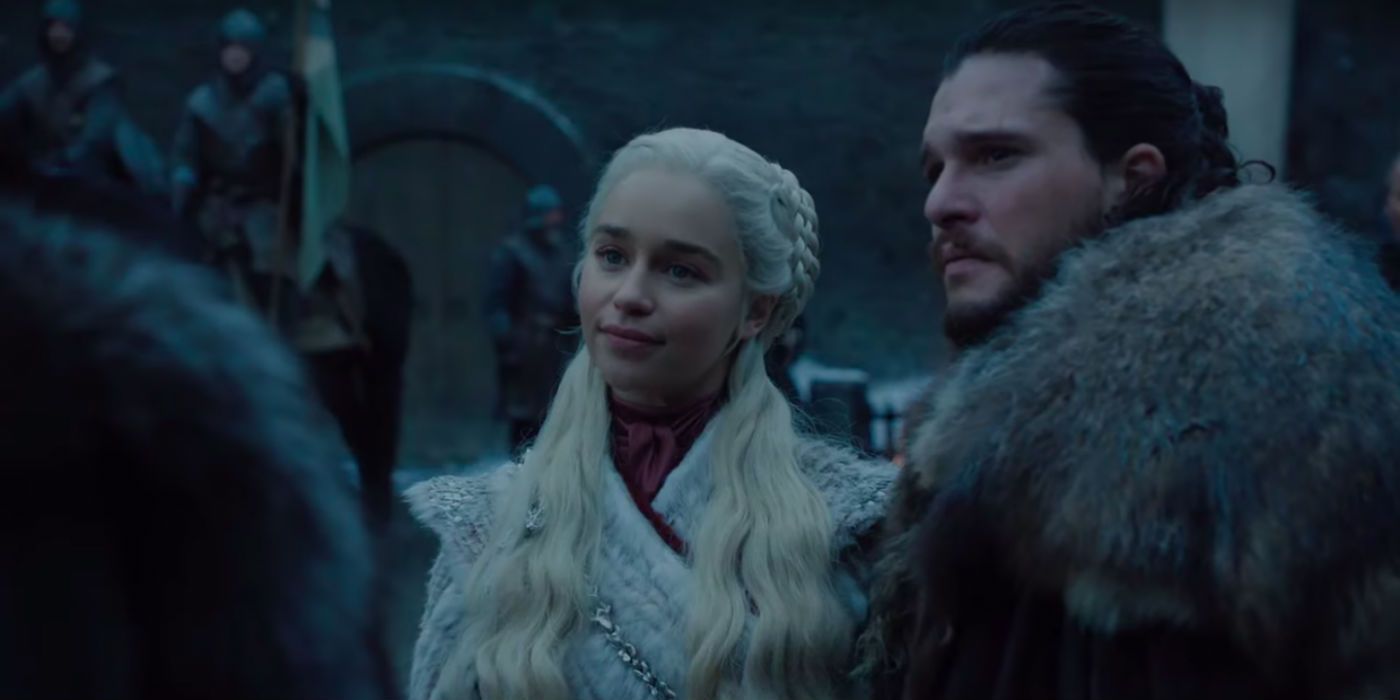 After months of anticipation, HBO revealed when the premiere date for Game of Thrones season 8 will at last be announced. It was previously announced that the eighth and final season of Thrones will begin airing in April, but thus far the exact date has not been made known.
It's of course no surprise that HBO continues to veil Game of Thrones in secrecy as the show prepares to end its epic eight-season run on the network. With just a few months left to go before the premiere date, only a few tiny glimpses of the Game of Thrones final season have been offered up. As for the actual storyline for season 8, almost nothing is known, outside of a few tantalizing hints that have been dropped by some of the stars. What is known is that each season 8 episode will be extra long, making the final season feel more like six movies.
Related: Every Game of Thrones Season 8 Update You Need To Know
HBO is not quite yet ready to end the suspense and tell fans exactly when those final six epic episodes will begin airing, but they have revealed when they will actually drop that information. On Twitter, HBO let it be known that the premiere date for season 8 will finally be unveiled on Sunday, Jan. 13 ahead of the premiere of True Detective season 3. They did not reveal if any new footage from season 8 will be aired as well, but that's something fans will no doubt want to tune in and find out for themselves. See the announcement tweet below:
Saving the Game of Thrones premiere date reveal for the same night as True Detective's season debut is a savvy move by HBO, as it will no doubt give a boost to the latter show, which is trying to win back its audience after a disappointing second season. Thrones itself of course needs no such boost, as anticipation for the final season could not possibly be any higher than it is. HBO can count on massive ratings, not to mention colossal social media buzz, when the show does finally return after its long hiatus.
Of course, as hyped as Game of Thrones season 8 has been, the pressure will be greater than ever for the show to deliver the goods. Not only is HBO counting on the final season of Game of Thrones to wrap up the series' story in grand fashion, it's also looking to keep the momentum going for the whole franchise, which is set to continue with a prequel series set centuries before the action on the main show. When Game of Thrones does finally wrap up, it will mark the end of a truly phenomenal run for one of the biggest and most epic TV series of all-time.
Game of Thrones season 8 premieres April 2019 on HBO.
Source: HBO/Twitter
This entry was posted by Screen Rant on January 11, 2019 at 11:01 am, and is filed under TV News. Follow any responses to this post through RSS 2.0. You can skip to the end and leave a response. Pinging is currently not allowed.