When Will Young Justice: Outsiders Release Internationally?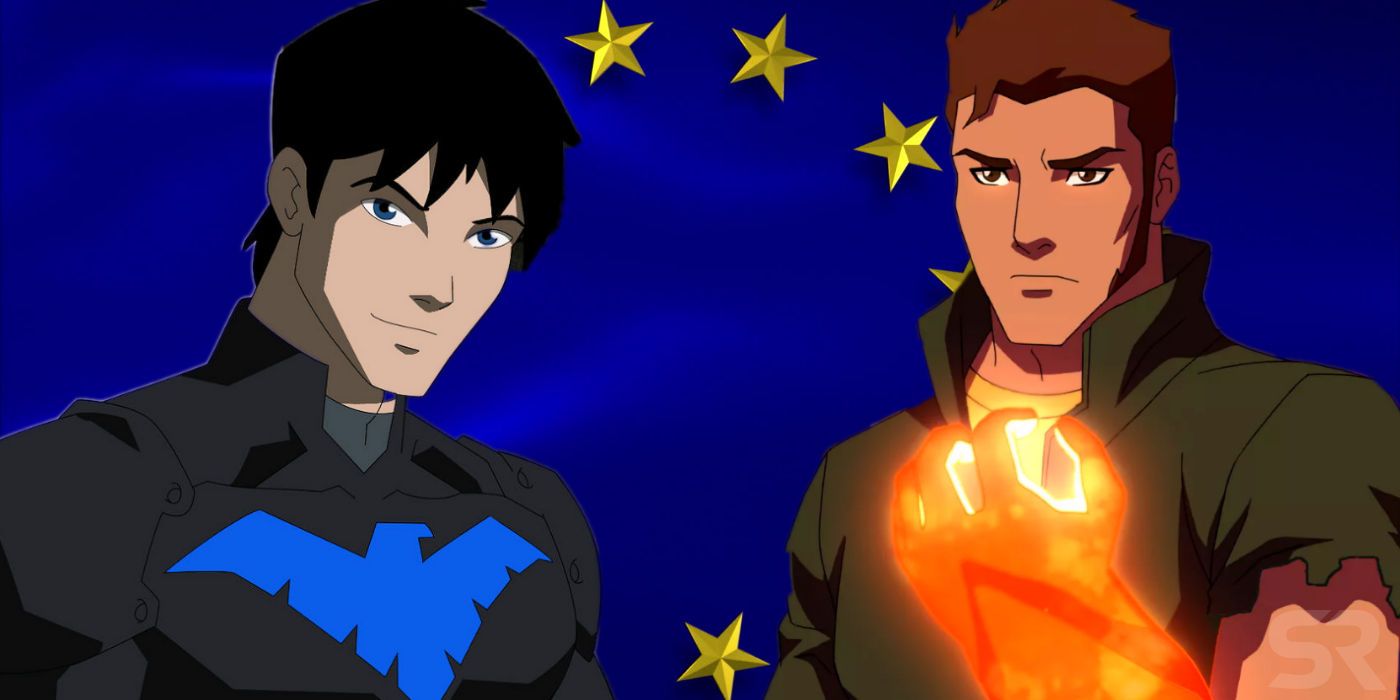 Fans of Young Justice outside the United States are anxiously awaiting their chance to see Young Justice: Outsiders. The long-delayed season 3 of Young Justice has been in the works since 2016 and has proven to be another hit for the DC Universe streaming service. Unfortunately, with DC Universe currently only available in the United States and certain US-controlled territories, many fans are feeling left in the lurch.
First airing in 2010, Young Justice centered upon the adventures of a team of six teenage superheroes - all the proteges of various Justice League members. With complex writing, an in-depth continuity that drew deeply upon the lore of the DC Comics universe and a team of top-notch voice talent, the show became a surprise hit. Unfortunately, Cartoon Network decided to cancel the program, as it proved better at attracting teenagers and twenty-somethings than the young boys to whom the show was meant to sell action figures. A spirited fan campaign caused Warner Bros. to reconsider Young Justice's future and it was renewed for season 3 in 2016.
Related: How & When To Watch Young Justice: Outsiders On DC Universe
Originally, Young Justice appeared that Cartoon Network would be airing the new season but it was later decided to make Young Justice: Outsiders part of the exclusive TV shows produced for DC Universe. This disappointed many fans, as DC Universe is currently only available in the United States and no plans have been announced about extending the subscription service beyond Canada in 2019. Thankfully, it appears that Warner Bros. has started taking steps to deliver Young Justice: Outsiders to fans outside the United States.
Young Justice: Outsiders Is On Teletoon In Canada
Young Justice: Outsiders recently began airing on the Canadian cable channel Teletoon. Comparable to Cartoon Network, Teletoon hosts many animated series aimed at adults (such as Rick and Morty and Archer) as part of their Teletoon At Night line-up. The new episodes of Young Justice: Outsiders are currently airing on Teletoon on Sunday evenings at 8 pm. What's important about this agreement is that it sets a precedent for DC Universe to broker international distribution for Young Justice: Outsiders, after they already had done the same for Titans.
Young Justice: Outsider May Stream On Netflix Internationally
It's believed WB may make a deal with Netflix to stream Young Justice: Outsiders internationally. Netflix already has the rights to air the first two seasons of Young Justice in many countries and just recently began hosting Titans - the first original live-action program produced for DC Universe. It's even possible that the deal has already been negotiated and that, as in the case of Titans, the formal announcement is being saved for once all the episodes of Young Justice: Outsiders have aired on DC Universe. It remains to be seen if they might offer the first 13 episodes or wait until the full season order of 26 has been posted (which concludes this summer). Either way, it looks like fans outside the United States and Canada will have to wait just a little bit longer.
This entry was posted by Screen Rant on January 24, 2019 at 7:01 am, and is filed under TV News. Follow any responses to this post through RSS 2.0. You can skip to the end and leave a response. Pinging is currently not allowed.