Where Do I Know That Harry Potter Actor From? Their Best Muggle Roles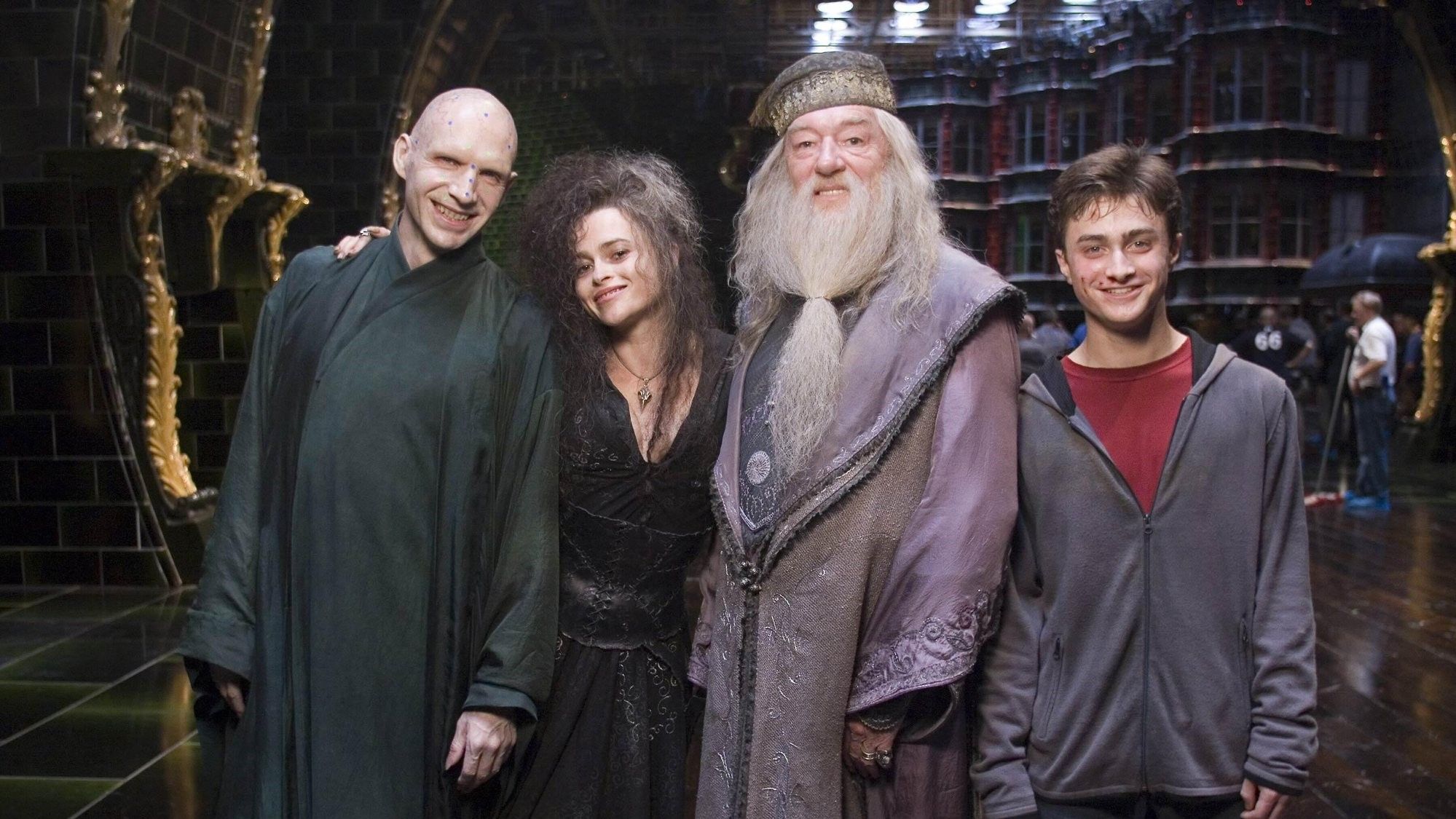 For many fans of the Harry Potter movies, it seemed like the films were filled with "nobodies". Teens and young adults had never seen these actors before and there are many who felt that casting relatively unknown actors into major roles was part of the success of these films. To adult audiences, however, it seemed like every major British actor and actress found a role in one or more film. For some actors, they found fame well before the Harry Potter films, but a select few have only achieved success afterwards. For fans rewatching the series, they now ask themselves, "Where do I know that person from?" Here are ten of those actors, and their best "muggle" roles.
10. Jim Broadbent - Iris
Seen in both Harry Potter and the Half-Blood Prince and Deathly Hallows: Part 2 as Professor Horace Slughorn, Jim Broadbent has been on the big and small screen since 1978. His most prominent role in recent history has been Archmaester Ebrose in Game of Thrones, but his best role came in 2001's Iris, a true story of the lifelong romance between novelist Iris Murdoch and her husband John Bayley, from their student days through her battle with Alzheimer's disease. In this film, Broadbent played John Bayley and won the Oscar for Best Actor in a Supporting Role that year, beating industry heavyweights like Sir Ben Kingsley and Sir Ian McKellen.
9. Mark Williams - Father Brown
Mark Williams has been in six of the eight original Harry Potter movies as Arthur Weasley. The lovable and muggle-obsessed father of the Weasley clan was a fan favorite, but the actor is no stranger to British TV. Williams has returned to the small screen in a show called Father Brown where he plays the titular character. In its seventh season, as of 2019, Williams plays a lovable priest that finds himself inadvertently solving crimes and also happens to have an eye for details. Most seasons are on Netflix, so get bingeing!
8. David Tennant - Doctor Who
Barty Crouch Junior may have had a hand in events leading up to Harry Potter And The Goblet of Fire, that was the only movie in which he made an appearance. David Tennant expertly plays villains you love to hate, such as Kilgrave in Netflix's Jessica Jones, but he's just at home saving all of time and space. Bay far, Tennant is internationally known as the 10th Doctor in Doctor Who. Spanning 50 episodes through the modern era of Doctor Who, Tennant somehow managed to sneak away long enough to play the role of Barty Crouch Junior.
7. Kenneth Branagh - Henry V
Not content to just act, Kenneth Branagh has been in the director's chair numerous times. Known as the devious and self-obsessed professor of Defense Against The Dark Arts, Gilderoy Lockhart, to Potter-heads, Branagh has a soft spot for Shakespeare. In fact, three of his five Oscar nominations come from his work on Shakespearean movies. His best by far is 1989's Henry V, where he was nominated for both Best Director and Best Actor in a Leading Role.
6. Gary Oldman - Darkest Hour
What hasn't this man been in? Gary Oldman is one of the few actors in the industry that truly changes who he becomes with each movie. Aside from his role as Sirius Black in the Harry Potter franchise he's also played everything from Dracula to Commissioner Gordon to Lee Harvey Oswald to Zorg. If we can only pick one, we have to go with his portrayal of Sir Winston Churchill in Darkest Hour where Oldman finally won his first Oscar. And yes, that's the same actor in the photo, after he went to incredible lengths to change his appearance for the role. 
5. Robbie Coltrane - Goldeneye
Robbie Coltrane has put up with a lot of B-movie roles before becoming internationally famous for donning the absolutely enormous robes of Rubeus Hagrid for every Harry Potter movie. In 2011, he was awarded the BAFTA Outstanding Achievement Award for his work, dating back to 1979. Our favorite appearance of Coltrane's is his depiction of Valentin Zukovsky in the James Bond film Goldeneye. He would later reprise this role four years later in The World In Not Enough.
Related: 20 Strange Details About Hagrid's Anatomy
4. Alan Rickman - Rasputin
Which character you think of when remembering Alan Rickman is a clear indicator of your age - and it's almost impossible to choose which of his incredible roles deserves a mention. Severus Snape defines Rickman for a lot of people, as does his big screen debut as Hans Gruber in Die Hard or Metatron in Dogma. He's played in everything from rom-coms to action, and every time, his work was stellar. However, his only award win was for his portrayal of Rasputin in the TV movie of the same name.
3. Michael Gambon - Path to War
The man who replaced Richard Harris as venerable headmaster Dumbledore when he passed away after Chamber of Secrets, Michael Gambon has been acting since 1965 and seems to have been in just about every British movie and TV show ever made. His best comes under the radar as 2003's made for TV movie Path to War, which won a Golden Globe and also starred Donald Sutherland and Alec Baldwin.
2. Maggie Smith - California Suite
Much like Alan Rickman, Maggie Smith has been in so many incredible roles that it's difficult to pick just one to mention. Winning two of her eight Oscar nominations, Maggie Smith started her acting career in 1955 and never looked back. Who else could have played the fan-favorite Professor Minerva McGonagall? While she has also starred in Downton Abbey recently, we're climbing into the Wayback machine and suggesting 1978's California Suite, in which she won her second Oscar.
1. Ralph Fiennes - The English Patient
Well before he was scaring children on movie sets as Lord Voldemort, Ralph Fiennes was wowing audiences in major motion pictures through the early and mid-90s. He was nominated for his role in two of the biggest movies of that era: Schindler's List and The English Patient. The English Patient wins out for us as he was playing the lead role in that film. With a total of 102 award nominations across his acting career, Fiennes is the most recognized actor on this list and she shows no signs of slowing down.
This entry was posted by Screen Rant on January 17, 2019 at 1:01 am, and is filed under TV News. Follow any responses to this post through RSS 2.0. You can skip to the end and leave a response. Pinging is currently not allowed.