Why A Fantastic Beasts 3 Release Date Delay Is Likely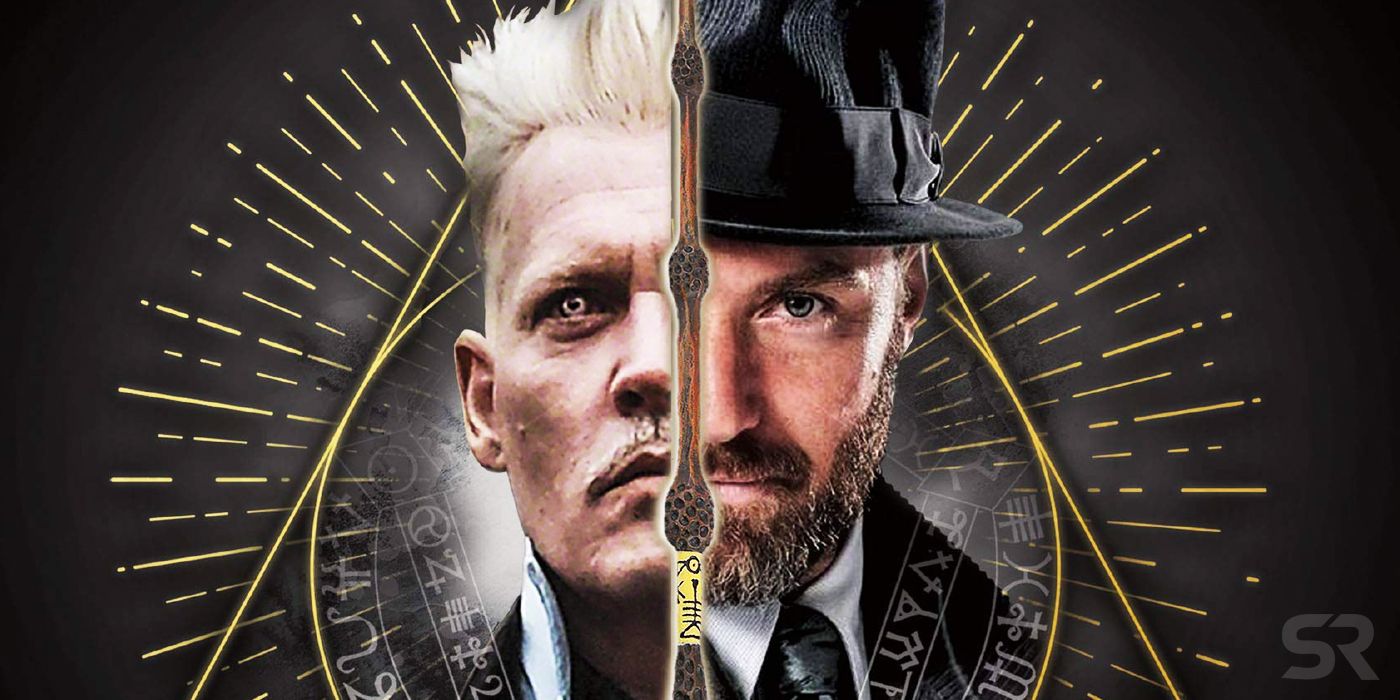 Fantastic Beasts 3's release date was expected to be in November 2020, but with recent reports of the production being pushed back, will that need to be delayed? Originally, the film was set to begin shooting in July of this year, in preparation for a 2020 release.
While no exact release date was set, Fantastic Beasts 3 was widely believed that, keeping in trend with the other films, the movie would be released in November 2020. Now it's not rolling cameras until late 2019, that's thrown into question. The reason for this decision, according to the original report, is the need for more pre-production, although no specifics of what that might be were offered.
Related: Fantastic Beasts 3: Release Date, Story Details & Every Update
It is not unusual for films on this scale to be delayed, although typically that decision is also accompanied by a change in the release schedule in order to accommodate the necessary adjustments. It is not impossible for Warner Bros. to begin filming just over a year before Fantastic Beasts 3 is set for release, but it wouldn't necessarily be advisable. Is a release date change for Fantastic Beasts 3 just around the corner?
Fantastic Beasts 3's November 2020 Release Is Still Possible, But Unlikely
Shooting a Harry Potter movie is not something that can be done in a limited time frame. The first Fantastic Beasts film began shooting in mid-August 2015 and was completed by January 2016 ahead of a November release. The sequel, Fantastic Beasts: The Crimes of Grindelwald, began shooting at the beginning of July 2017 and finished in December of the same year, eleven months before release. That's five months of principal photography, not including reshoots (which are now par for the course on blockbusters of this magnitude). Nor does it take into account the weight of pre- and post-production, both of which require months of extensive labor, location scouting, production design, casting, technical work, and much more.
With a November 2019 start date, principal photography wouldn't be complete until April 2020, just over six months ahead of release. Even if Warner Bros. run a tight ship from now until November 2020, it seems unlikely that Fantastic Beasts 3 can beat the clock.
Fantastic Beasts 3 Will Most Likely Be Delayed To 2021
Barring a truly magical production, it looks like Fantastic Beasts 3 won't make the expected November 2020 release, which means it'll have to be pushed back to 2021. This leaves Warner Bros. with a pretty open playing field - few studios have staked claims to 2021 dates - but also a big decision about how they're handling the Harry Potter prequel going forward.
Related: What Fantastic Beasts 3 Needs To Do To Save The Harry Potter Prequel Series
Do they keep the current November release slate, even if that means a three-year gap between Fantastic Beasts 3 and predecessor The Crimes of Grindelwald? Or do they move the franchise elsewhere in the year, presumably the Summer. Currently, WB has three dates set for 2021 - January 15, February 12, May 21 - any of which could host the film, but with things still very far out, anything is subject to change; Warner Bros. has a lot of weekends to play with, but must also account for competition.
-
The problems with the Fantastic Beasts franchise extend beyond production dates. With audience responses more tepid than ever only two films into a planned five movie series, Warner Bros. may have to change track in other ways to ensure the security of what remains one of their most successful film franchises. For now, changing the release date is one simple way to give the Harry Potter prequel the fighting chance is needs.
This entry was posted by Screen Rant on January 21, 2019 at 8:01 am, and is filed under TV News. Follow any responses to this post through RSS 2.0. You can skip to the end and leave a response. Pinging is currently not allowed.