Why EA's Open-World Star Wars Game Was Canceled (Again)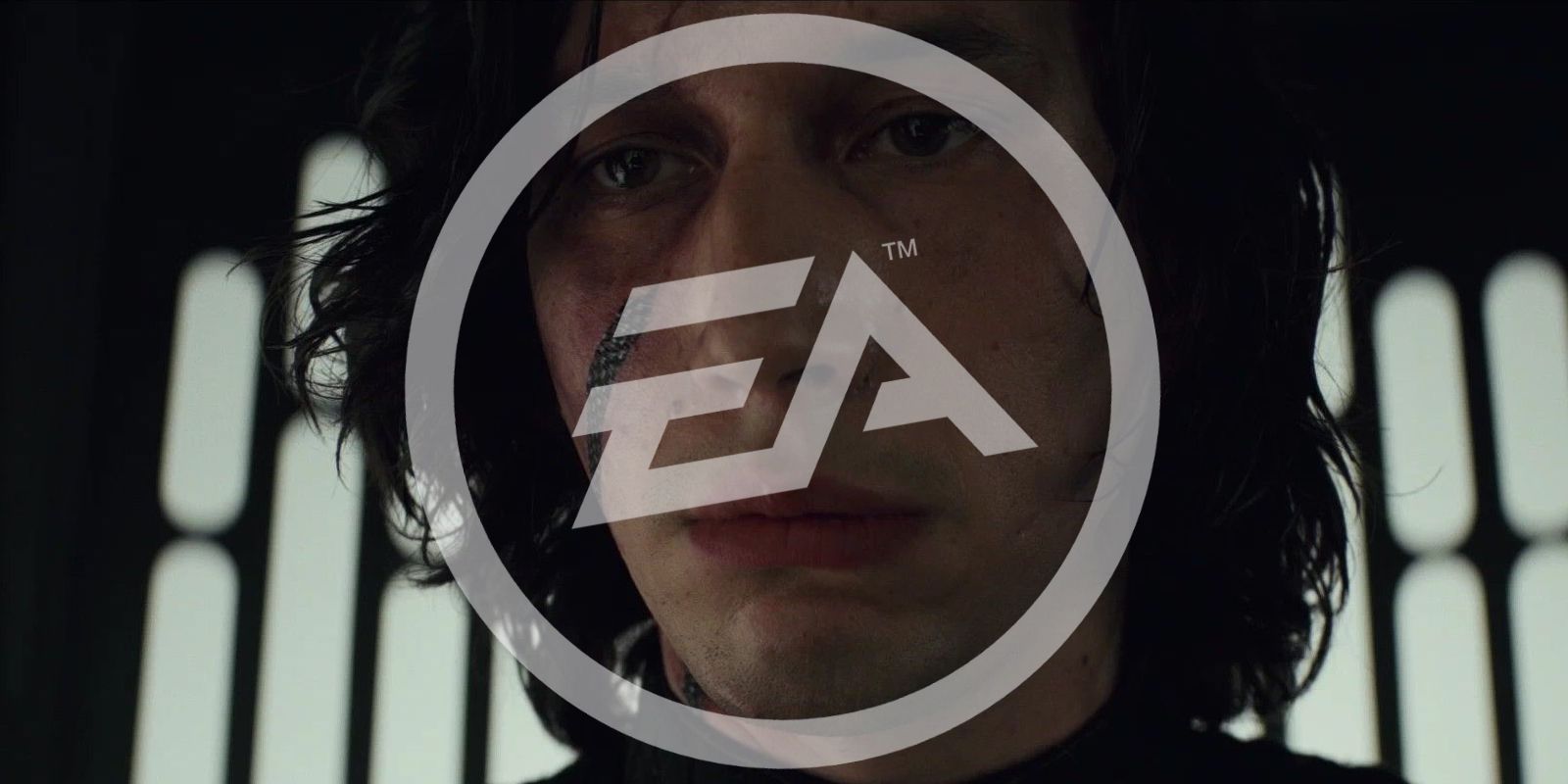 Electronic Arts, the video game publishing giant in possession of an exclusive Star Wars licensing deal with Disney, has canceled an open-world Star Wars game with the working title of Ragtag. This is an incredibly disappointing blow to the massive intersection of Star Wars fans and gamers out there, and EA's move to can the project amounts to throwing away years of work by developers Visceral Games and EA Vancouver. EA's extended involvement with creative studios and their games has earned a less than desirable reputation in the gaming industry as an omen of doom, and Ragtag is just another notch on EA's belt.
When EA scored its lucrative Star Wars license with Disney in 2013 (following Disney's acquisition of Lucasfilm the previous year), it was proudly announced that in-house studios DICE (Battlefield series) and Visceral Games (Dead Space series) would make games that would supposedly take full advantage of the exclusive license. Since then, DICE has released two Star Wars Battlefront titles and stirred considerable controversy along the way, but in the same five-year span there's been little to nothing to show of Visceral's linear action-adventure project. Why? After expressing disappointment in the sales of Dead Space 3 and morphing Visceral into little else than a hollow shell of its former self, EA made the outrageous decision to shutter the studio while it was mid-development on Ragtag in 2017. That's where EA Vancouver (FIFA series) comes in, which took over the suddenly listless development of Ragtag, instructed to essentially start over and pivot the game's direction to an open-world design. That's what the studio has been hard at work on for more than a year - until now.
Related: Star Wars 9: John Boyega Shares Ominous Photo From The Set
According to a reliable Kotaku report, Ragtag (which was known as Orca at EA Vancouver) has officially received the well-worn boot from EA, and the gaming world is collectively appalled but unsurprised. Not many games are done the dishonor of being publicly executed twice, but Ragtag has hit the chopping block for what is likely to be its last time. Star Wars fans had an exciting opportunity to witness what limits their beloved franchise could push on modern gaming platforms had EA stayed its voracious blade, but, for now, they're instead left with nothing but a few depressingly tantalizing scraps of concept art and screenshots from the game's early days when it was still being developed by Visceral.
According to Kotaku, EA canceled the Star Wars game because it would've taken too long to develop and release. Instead, they wanted something to be out on store shelves earlier - perhaps by late 2020 - which is likely what EA Vancouver will be working on next. While whatever that project ends up being will be considerably smaller than what Visceral and EA Vancouver were working on, it does give EA the opportunity to release a Star Wars title on next-gen consoles (which are projected to start releasing in 2020.) The report also drops subtle hints about future actions within EA's large software arm. It makes mention of the company's 2018 decision to rapidly expand its Motive studio, which collaborated on both Ragtag and DICE's Battlefront series. Having relocated the Motive team to Vancouver, these actions signal that the studio's involvement in whatever EA Vancouver has been assigned to work on next will likely be significantly increased.
To EA's credit, what little it is owed, it's currently unknowable if the choice to axe this latest iteration of Ragtag was a necessary decision from its standpoint as a producer. However, what is very well-known is this: since the long-dead era of DICE's Mirror's Edge, Bioware's Mass Effect, and Visceral's Dead Space, EA seldom - if ever - takes risks with the developers it's bought up over the years. Instead, it keeps a stranglehold on their creative processes, demands more than is feasible, and shuts down, restructures, and grinds into dust any studio that doesn't survive its arbitrary gauntlet. Ragtag and an entire graveyard of other canceled games bear witness to the fact that this Machiavellian approach is also taken with the IPs that EA grips tightly in its fists. However, Ragtag differs slightly from most of those other games as it was a story set in the Star Wars universe - Disney's Star Wars universe - and if EA continues to inefficiently piddle away what it determines to be too risky, it runs the much more serious risk of Disney walking away with the licensing deal of a lifetime.
Source: Kotaku
This entry was posted by Screen Rant on January 16, 2019 at 10:01 am, and is filed under TV News. Follow any responses to this post through RSS 2.0. You can skip to the end and leave a response. Pinging is currently not allowed.