Widows Exclusive Clip Explores the Importance of Filming in Chicago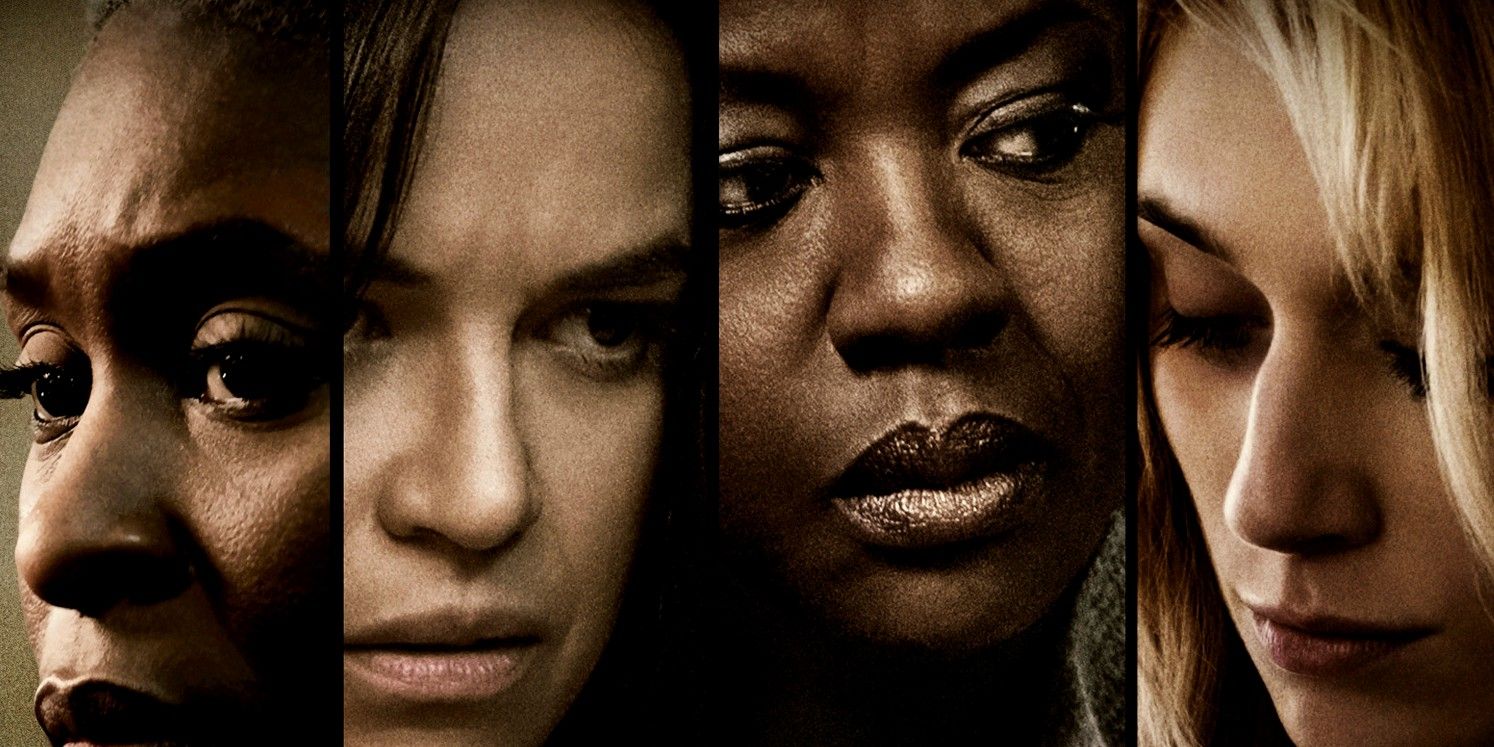 The producers of Widows explain the importance of filming in Chicago and the role the city plays in Steve McQueen's movie in our exclusive clip. Setting has played a major role in all four of McQueen's feature-length directorial efforts so far, starting with his debut on 2008's Hunger, a drama about Northern Ireland's 1981 hunger strikes. McQueen has since made the 2011 sex addiction drama Shame and the true story-based slavery memoir 12 Years a Slave, the latter of which won the Oscar for Best Picture in 2014. Both of those movies were shot largely on-location, with Shame taking place in New York City and 12 Years a Slave having been filmed primarily in Louisiana.
Widows is based on the 1983 British TV mini-series of the same name and follows four women as they attempt to carry out a heist in order to pay off their debts to a crime boss, after their law-breaking husbands are killed on a job gone wrong. For the film version, however, McQueen and his cowriter Gillian Flynn (Gone Girl, Sharp Objects) moved the narrative to Chicago, in order to tell a story with distinctly American social and political themes. Although the movie's creatives considered various shooting locations ahead of production (including, Los Angeles and NYC), McQueen ultimately insisted on shooting the movie on-location in the Windy City.
Related: Widows' Ending Explained
In Screen Rant's exclusive clip, McQueen and the producers of Widows discuss Chicago's importance to the film and why the former felt it necessary to shoot on-location in the city itself. Take a look in the space below.
McQueen definitely made the right call in shooting Widows on-location. One of the film's most talked-about sequence shots - a long take in which local political Jack Mulligan (Colin Farrell) is driven from one side of Chicago to the more affluent region of the city - simply wouldn't have been possible, had the film been shot elsewhere. The Windy City's architecture in general is featured prominently throughout the movie and serves to develop its themes about the socioeconomic differences that divide certain characters in the story. Indeed, Widows is a movie distinctly about Chicago as much as anything else and it wouldn't have been as effective, had it swapped in a generic U.S. metropolitan backdrop for the majority of its runtime.
While Widows was widely celebrated by critics for its portrayal of the Windy City (among other things), it under-performed at the box office and failed to pick up a single Oscar nomination this week. Fortunately, the film now has a chance to find a much larger audiences, thanks to its impending home video release. Widows' Digital version even includes a special feature titled "Widows Unmasked: A Chicago Story", which further explores the city's role in the film and its specific shooting locations. The feature will also be available on 4K and Blu-ray, when those formats are released.
Widows is now available on Digital and arrives on 4K Ultra HD, Blu-ray and DVD on Tuesday, February 5.
This entry was posted by Screen Rant on January 23, 2019 at 7:01 am, and is filed under TV News. Follow any responses to this post through RSS 2.0. You can skip to the end and leave a response. Pinging is currently not allowed.