Will Avengers: Endgame Get A Trailer At The Super Bowl?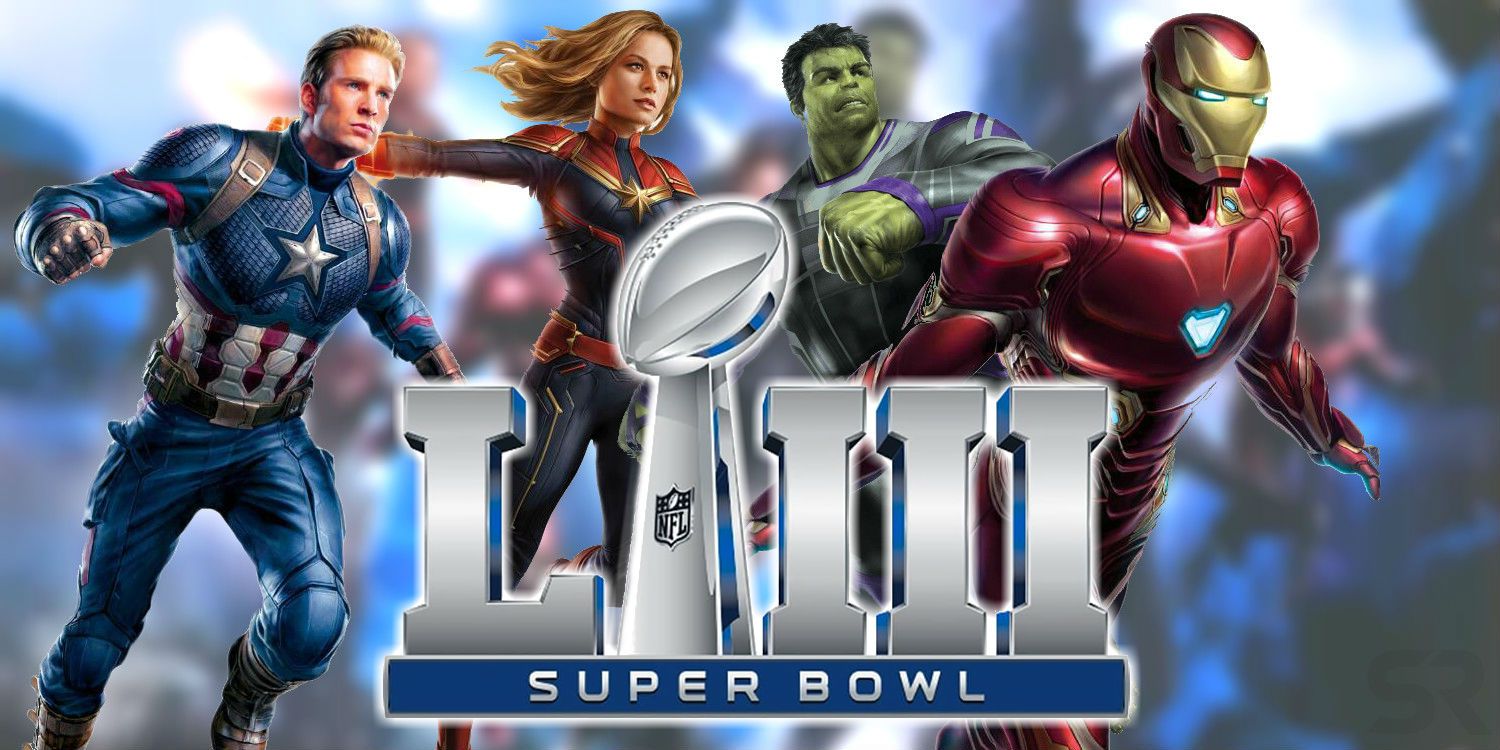 The marketing campaign for the next big MCU event is about to kick it up a gear, so will it get an Avengers: Endgame trailer during the Super Bowl? The fourth Avengers film is Marvel Studios' twenty-second entry in the Marvel Cinematic Universe. After the shocking finale of Avengers: Infinity War (where Thanos snapped half of the universe's population out of existence), anticipation is through the roof for what directors Anthony and Joe Russo and writers Christopher Markus and Stephen McFeely have created next.
So far, Marvel's been extremely quiet when it comes to Avengers: Endgame. They debuted the first trailer late last year, but instead of showing the spectacle of the momentous occasion, Marvel focused on the characters and small moments. Although there are some possible details that can be gleamed from the footage already shown, they've yet to confirm a cast list or even share a real plot synopsis. But, with Super Bowl LIII quickly approaching, many are wondering if new footage from Endgame will debut during the big game.
Related: Marvel Is Releasing Captain Marvel Too Close Before Avengers: Endgame
It has not yet been confirmed whether or not Marvel plans to air any Avengers: Endgame trailer or TV spot during the Super Bowl. However, they have shown 30 second TV spots for their May releases - Captain America: Civil War, Guardians of the Galaxy Vol. 2, and Avengers: Infinity War - during the last three Super Bowls. This pattern is likely to continue this year (especially asCaptain Marvel just got the national spotlight during the NCAAF Championship): expect an Avengers: Endgame TV spot at the Super Bowl. Given the costs of these spots, though, if Endgame is included then it will likely just be a 30 second TV spot, and not another full trailer.
A new Avengers: Endgame TV spot during the Super Bowl will, of course, mean some new footage from the film, although don't expect too many big reveals. The majority of the Infinity War spot last year was focused on expanding what was in the teaser, with just a few new teases of what's the come. This makes it unlikely we'll learn much more about the film's plot.
After all, Marvel Studios chief Kevin Feige recently said it was "somewhat accurate" that the Avengers: Endgame trailers wouldn't include footage past the first 20 minutes of the film. Considering how protective Marvel is being about Endgame, any new footage that arrives will surely not be too revealing. Marvel will still release a full second trailer down the road, but a Super Bowl spot with a quick bit of new footage would once again generate plenty of excitement.
So what could a Super Bowl TV spot for Avengers: Endgame contain? Another look at Hawkeye's Ronin look would be welcomed after his reveal in the original trailer was a major talking point. They could also use it as an opportunity to finally show Rocket Raccoon (Bradley Cooper) or War Machine (Don Cheadle) - or maybe even Captain Marvel (Brie Larson). We also know that Thanos (Josh Brolin) is still going to be a major part of this movie, so showing him suited back up would be a nice moment to throw in here. Then again, Marvel could also just recycle footage from the first trailer to maintain the secrecy. While everyone should wait until confirmation arrives before getting too excited, it is very likely that Avengers: Endgame will show something during the Super Bowl.
This entry was posted by Screen Rant on January 22, 2019 at 4:01 am, and is filed under TV News. Follow any responses to this post through RSS 2.0. You can skip to the end and leave a response. Pinging is currently not allowed.