World War Z 2 Starts Filming In March, Working Title Revealed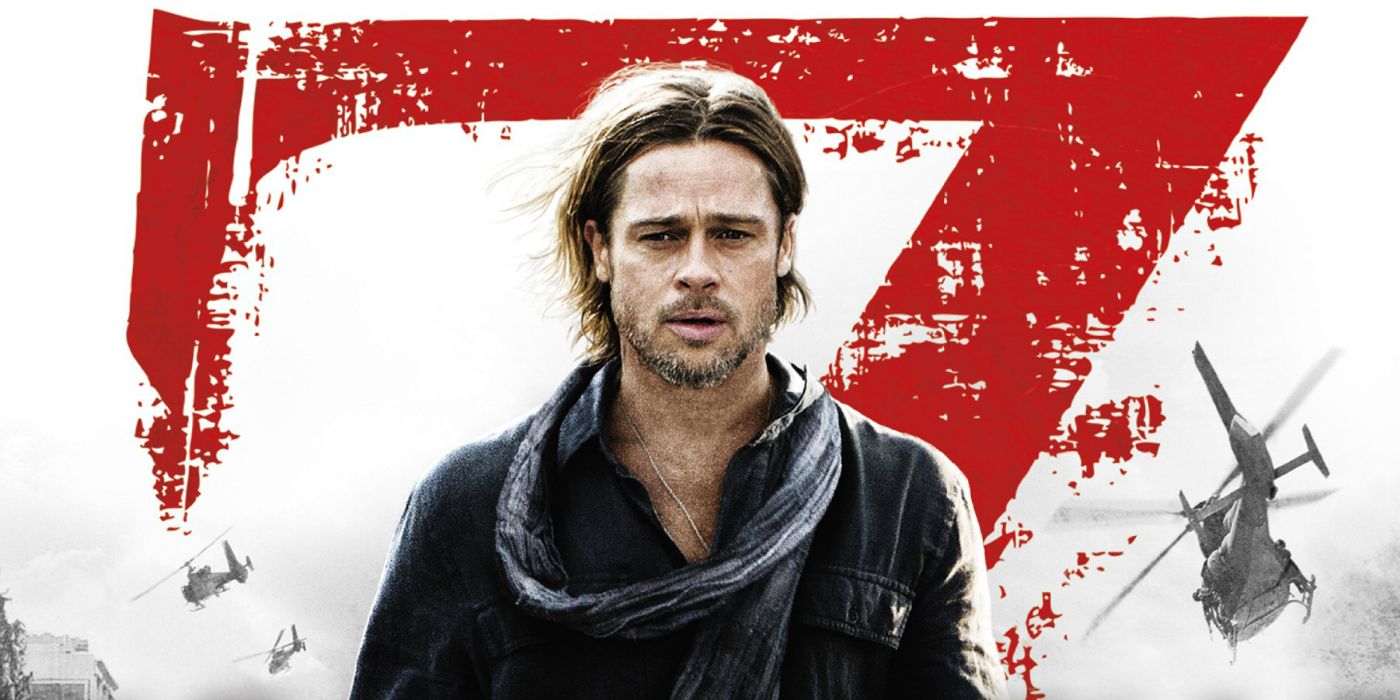 The production start date and working title for the long-delayed sequel World War Z 2 have been revealed. World War Z started life as a novel by Max Brooks, which recounted the war humanity waged against the undead. The book is told from multiple perspectives, with survivors all over the world sharing their side of the apocalyptic battle. The book featured great setpieces and memorable characters, but its structure felt better suited to a television show than a movie. Nonetheless, Brad Pitt optioned World War Z as a movie, where he played a UN investigator who has to travel the globe to find a cure for a sudden outbreak of zombies.
The World War Z movie ultimately had little in common with the book, outside of the title and basic premise. Production on the movie was famously messy, with director Marc Forster reportedly clashing with Pitt and other members of the crew. The film also underwent extensive reshoots, with the original third act battle in Russia being replaced with a more horror driven finale set in a medical facility. Despite these production woes, the film proved to be a major hit, and a sequel was soon given the green light.
Related: Why J.A. Bayona Dropped Out Of World War Z 2
It's taken a while for World War Z 2 to come together, with original director J.A. Bayona dropping out in early 2016, only for David Fincher to come onboard. It appears part of the delay was Fincher's desire to develop a strong script for the project, but it looks like the sequel is finally moving ahead. A report from Production Weekly states World War Z 2 is set to start production in March and will shoot in locations such as Spain, Thailand and Atlanta, Georgia. The film will be shooting under the working title Maximillian.
It's been over five years since the original World War Z was released, so it's something of a risky move to wait this long for a sequel. That said, part of the excitement for the movie is seeing what Fincher will do with the material, and the fact Paramount was willing to continually push back the release date speaks to their faith in the project. Hopefully, production proves to be smoother on World War Z 2 than on Fincher's previous big-budget sequel Alien 3. That movie was the director's debut and was such a nightmare that he later disowned the final product.
No story details have been revealed for World War Z 2 just yet, but hopefully it will draw more inspiration from Brook's novel. World War Z is also being turned into a multiplayer shooter video game, where players can be swarmed by up to a 1,000 zombies at once.
Source: Production Weekly
This entry was posted by Screen Rant on January 11, 2019 at 9:01 am, and is filed under TV News. Follow any responses to this post through RSS 2.0. You can skip to the end and leave a response. Pinging is currently not allowed.