Young Justice: Outsiders Is Finally Introducing Cyborg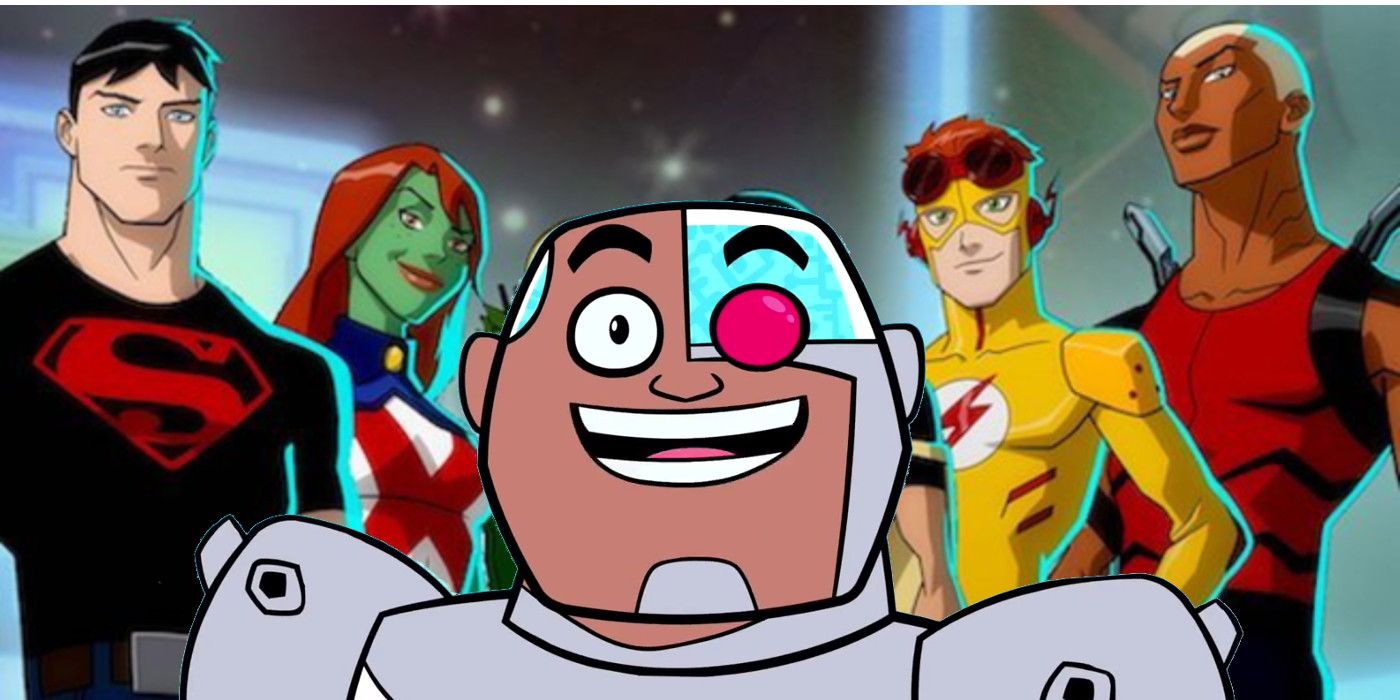 A number of Easter eggs in the latest episodes of Young Justice: Outsiders confirm the existence of Victor Stone in the show's universe and suggest that the hero Cyborg could appear at some point this season. This marks the latest in a series of planned appearances for the popular young hero, who's been appearing in more and more DC properties in recent years.
Originally created by writer Marv Wolfman and artist George Perez for their legendary run on New Teen Titans, Cyborg has become one of DC Comics' most prolific characters over the past decade. When the DC Comics universe was revamped in 2011, Cyborg's history was rewritten so that he was now a founding member of the Justice League. This gave him a more prominent role in both the DC Animated Universe movie Justice League: War and in the 2017 live-action Justice League movie. He's also one of the main characters of the animated series Teen Titans Go!, and a solo film starring DCEU's Ray Fisher is in the works. Plus, Cyborg is slated to be part of the lineup of DC Universe's new Doom Patrol series, played by Joivan Wade. And now, it looks like he could be coming to yet another property.
Related: Young Justice: Outsiders - The Members Of Season 3's 6 Hero Teams
Despite being devoted toward the exploits of DC Comics' teenage superheroes, Young Justice has steered clear of using Cyborg or any of the other heroes created by Wolfman and Perez in earlier seasons. Presumably this was due to the rights issues and the characters being connected to Teen Titans Go! Whatever the reason, it seems that Young Justice: Outsiders is ready to bring Victor Stone onto the field, which could potentially lead to Cyborg's inclusion as well.
In the Young Justice: Outsiders episode "Evolution", an Easter egg confirmed that Victor Stone exists in the same universe as Young Justice. While preparing for a team training exercise, Superboy listens to a sports podcast that is discussing several hot up-and-coming high school football players and whom the host thinks will be picked for the National All-Star Squadron. Victor Stone is name-dropped as a wide receiver from Detroit, and the host's number one pick for the team.
Another Easter egg confirmed a different aspect of Cyborg's backstory one episode later, in "Triptych." One of the episode's three plot-lines involved an attempted robbery of STAR Labs' facility in Detroit. While the villains Cheshire, Shade, The Mist, and Livewire were in the middle of their heist, they knocked out a scientist while raiding his lab and stole the piece of alien technology he had been researching. The end of "Triptych" identified that scientist as Dr. Silas Stone - an expert on alien technologies and Victor Stone's father. It was Dr. Stone who transformed his son into Cyborg, using one of the otherworldly devices he had been researching.
Further confirmation came when the latest batch of episodes was released on DC Universe and preview images of the final four episodes of the first half of season 3 were posted. One of the pictures shows a young man in a grey sleeveless hoodie who almost certainly is Victor Stone. Given that his revamped background saw him transformed by New Gods technology, and since the New Gods lie at the center of Young Justice: Outsiders' storyline, it seems a safe bet that we'll see Victor Stone suiting up as Cyborg before season 3's end.
This entry was posted by Screen Rant on January 21, 2019 at 4:01 am, and is filed under TV News. Follow any responses to this post through RSS 2.0. You can skip to the end and leave a response. Pinging is currently not allowed.