Zack Snyder and Jason Momoa Help Suicide Prevention Campaign Reach $50k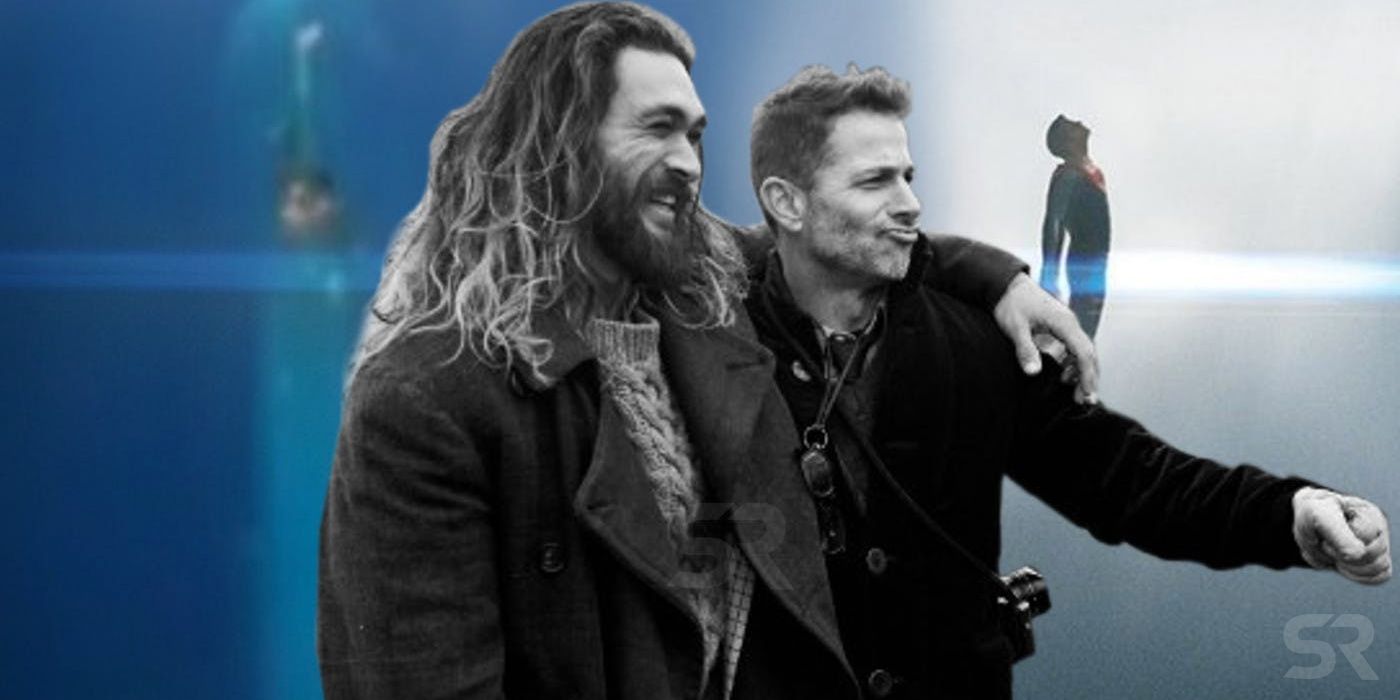 Zack Snyder is helping his fans raise money for suicide prevention, and the campaign has just surpassed $50,000. After Snyder exited Justice League and it was revealed he tragically lost his daughter, Autumn, to suicide, fans of the director have been campaigning for his original cut of the movie, but also helping to raise funds and increase awareness for suicide prevention.
In several previous campaigns, fans raised thousands of dollars. The newest campaign was to raise money by selling t-shirt designs through Ink To The People, which is where Snyder himself decided to get involved, creating a shirt with a cryptic design that appears to tease specifics of his original plan for the DC Universe.
Related: Zack Snyder Thanks Snyder Cut Fans For Suicide Prevention Campaign
Thanks to the popular design and social media signal boost, the shirts started selling like crazy, racking up tens of thousands of dollars for the American Foundation for Suicide Prevention. Jason Momoa posted about the campaign on Instagram, again praising Snyder for casting him as Aquaman and encouraging fans to buy the shirt:
"I AM AQUAMAN because of Zack Snyder he is a legend in my eyes. He made a justice league T shirt. ALL THE GODS. to support suicide awareness and prevention. Honored to do my part to support my Ohana. I love u Zack and Debbie Link in bio. Aloha j"
The AFSP's mission is to "save lives and bring hope to those affected by suicide," a mission they research and advocate for better means of preventing suicide, provide educate the public on mental health issues, and provide support to those who have lost family or loved ones to suicide.
It's easy to get wrapped up in the world of fictional movie universes and the movie making that goes into creating them, especially with Zack Snyder, who's taken on numerous brands with passionate fans, taking them in a bold direction resulting in a heated and divisive response, but sometimes a story like the loss for the Snyder family, gets mixed up in that news, but it's good to see the fans rally around the cause and put their energy and money into a worthy effort.
Snyder himself has been mostly quiet since his Justice League exit, but after recently completing construction of his new office building and re-branding of his production company, Cruel and Unusual Films to The Stone Quarry, fans can likely expect to hear more official news on his next projects soon.
Source: Ink To The People
This entry was posted by Screen Rant on January 18, 2019 at 11:01 am, and is filed under TV News. Follow any responses to this post through RSS 2.0. You can skip to the end and leave a response. Pinging is currently not allowed.