Zombieland 2 Writers Debunk Leaked Title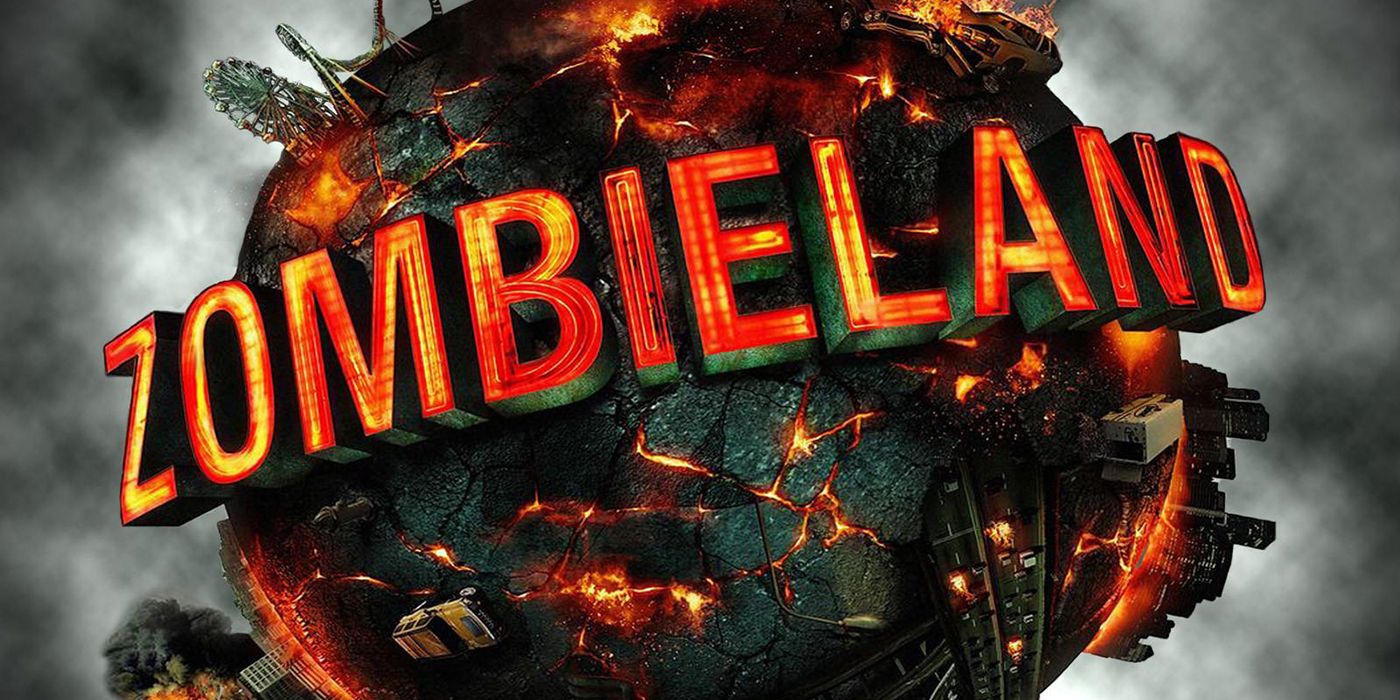 Zombieland 2 writers Rhett Reese and Paul Wernick don't share the highly-anticipated sequel's title, but they do debunk a popular rumor. Back in 2009, Zombieland came out of nowhere, a rollicking horror-comedy about the misadventures of the survivors of an undead apocalypse. Along with the 2010 television debut of The Walking Dead and the shocking popularity of Call of Duty's Zombies mode, the film is credited with helping to usher in the modern resurgence of zombies in popular culture.
An instant classic, Zombieland helped turn Jesse Eisenberg and Emma Stone into the A-list stars they are today, and was also a home run for Woody Harrelson, who started starring in a lot more big-budget Hollywood blockbusters following his turn as the rugged and eccentric survivor, Tallahassee.
Related: 20 Crazy Details Behind The Making Of Zombieland
Of course, a significant part of the film's success stemmed from the screenwriting duo of Rhett Reese and Paul Wernick, who created a world where the undead shamblers, though dangerous and deadly, were a mere fact of life, rather than a sudden menace thrust upon an unsuspecting populace. The world of Zombieland was violent and unforgiving, but also quirky and jolly. The writing duo would go on to write one of the hottest superhero films of the decade, Deadpool, and its 2018 sequel. Speaking of sequels, the whole band is reuniting for a new entry in the Zombieland saga.
Zombieland Writers Share Details On The Sequel
In a recent interview promoting their new YouTube Premium series, Wayne, Reese and Wernick shared a few details about the long-awaited Zombieland sequel, and also dispelled a major rumor regarding the film's title; while IMDB lists the film's title as Zombieland Too, based on a rumored "leak," Reese and Wernick were quick to dispel that notion:
Rhett Reese: Yeah, that's not the title. I don't know why that's on IMDB. Sometimes we just scratch our heads over how things like that happen.
Does the movie have an official title you can share?
Reese: We do have a title, but we can't share it yet. But it's not Zombieland Too.
In any case, fans won't have to wait long to learn more about the film. According to Reese and Wernick, the film begins shooting in January 2019, and a release date of October 11 has already been locked in by the studio. The entire cast is expected to return, as is director Reuben Fleischer, though plot details are being kept tightly under wraps. For their part, the writers look back fondly on the original film, and feel like the sequel is a special project which has the potential to live up to the game-changing original:
Reese: It's a blast to get that particular band back together. A lot of people who worked on Zombieland, including us, think of it as one of their favorite formative projects. To be able to return, ten years later, from when the first one came out, it's a blessing that none of us thought was going to happen. To have it come together like this, it feels like capturing lightning in a bottle.
Zombieland 2 (or whatever the film will ultimately be called) comes out on October 11, 2019; just over ten years after the original movie's release date of October 2, 2009. Ten years is a long time, but the recent trend of franchise revivals bodes well for this sequel, whose cult following has only grown in the decade since its initial release.
This entry was posted by Screen Rant on January 17, 2019 at 7:01 am, and is filed under TV News. Follow any responses to this post through RSS 2.0. You can skip to the end and leave a response. Pinging is currently not allowed.