Archive for
March 10, 2019
0
Fox's animated series Family Guy isn't afraid to push the boundaries of comedy, but there's been several instances of Quagmire going a step too far with his actions. The show focuses primarily on the lives of the Griffin family, with Peter often serving as the main character. His wife Lois, children Meg, Chris, and Stewie, and dog Brian are usually right by his side, and so are Peter's rowdy group of friends. But, no one on Family Guy is quite as boisterous as Peter's creepy friend Quagmire.
For a series full of inappropriate moments and crude humor, it's Quagmire's perverted nature that is used most often as a source for comedy. He's a twisted neighbor and friend of the family who's become obsessed with Lois to uncomfortable levels, and even shown an attraction to Meg. The moves he's attempted to make on them can be comedic, but there's also plenty of examples of Quagmire taking things too far.
Related: 25 Family Guy Deleted Scenes That Were Too Much For TV
Screen Rant's latest list video dedicated to Family Guy, which is featured at the top of this post, takes a look at Quagmire's past to show 25 examples of him doing something he should not. Given his high-level of interest in making love, most of the entries on the list have to deal with his interactions with women, and the often uncomfortable place they can put viewers in.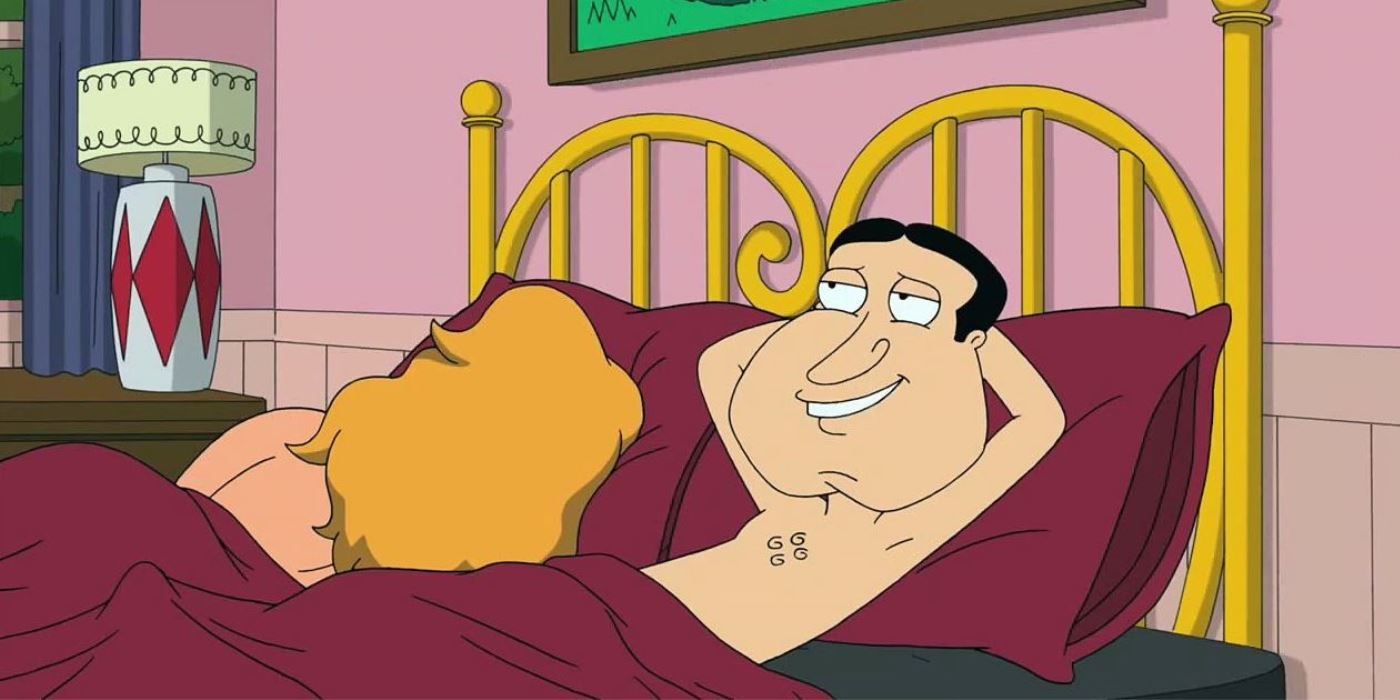 Guagmire's sexual desires have gone so far that Family Guy has implied that almost nothing will stop him. He's been shown drugging the Bachelorette so he can have his way with her, and later wanted to hook up with her and his own mother at the same time. Family Guy has also made it clear that not even underage girls are outside of Quagmire's interests, as he once became excited upon discovering a young cheerleader tied up in the bathroom. He's also been shown wanting to use dead bodies for his own pleasure and even seduced Cleveland's wife Loretta repeatedly, forcing them to get a divorce. A cut scene even implied he had his way with Marge from The Simpsons.
Despite all of this gross behavior by Quagmire, he's never been to prison thanks to his parents preventing it from happening before. Family Guy has confirmed that he has several diseases as a result of these actions, but with him building up an immunity to mace and constructing the Holder-Downer 5000, he's shown no signs of slowing down. Even with potentially dozens of his own children running around town (and possibly more around the world), it looks like nothing will stop Quagmire from doing what he wants with whoever he wants to do it to. With Family Guy continuing on, viewers should just expect more of the same from the neighborhood creep, unless a major change comes his way.