Archive for
April 7, 2019
0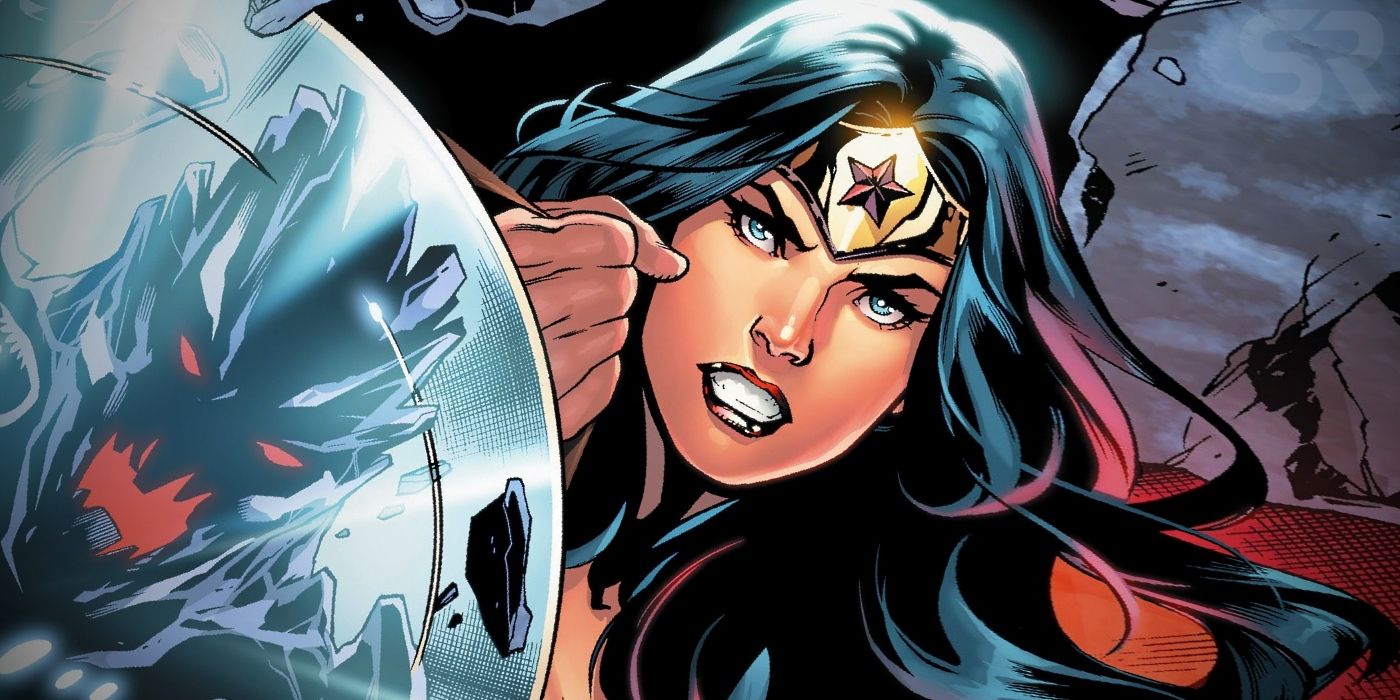 Wonder Woman's fans will tell you that no enemy is too big for her to handles. But when the opponent in question is the biggest Titan that the DC Universe has ever seen? Diana is going to need some gigantic backup.
Even in the realm of DC Comics, a mountain-sized, ancient being tends to stand out. But such is the strange status quo, now that Themyscira, Mount Olympus, and every other part of the Greek Gods' realm has crashed down to Earth, turning DC's magical beings into refugees. Aphrodite, Ares, and other gods and goddesses are easy enough to deal with... but gigantic elemental colossi can't be talked down.
In our exclusive preview of Wonder Woman #68 Diana finally understands what the ongoing "Giants War" is building towards, but that won't make her next fight any easier.
RELATED: Captain Marvel's Favorite Superheroine? Wonder Woman
Since the beginning of writer G. Willow Wilson's run on Wonder Woman, the narrative has been split: between Diana struggling to make sense of the fall of the gods, and a collection of magical creatures trying to make their way in a human's world. But in the previous issue, it was the refugees who stumbled upon the real meat of the story. As Wonder Woman tries to talk sense into massive Titans violently patrolling a national park, the outcast creatures (and their human companion) have discovered what the Titans may be protecting.
Before we spoil the unexpected twist on the tale of King Arthur, take a look at the preview pages embedded below: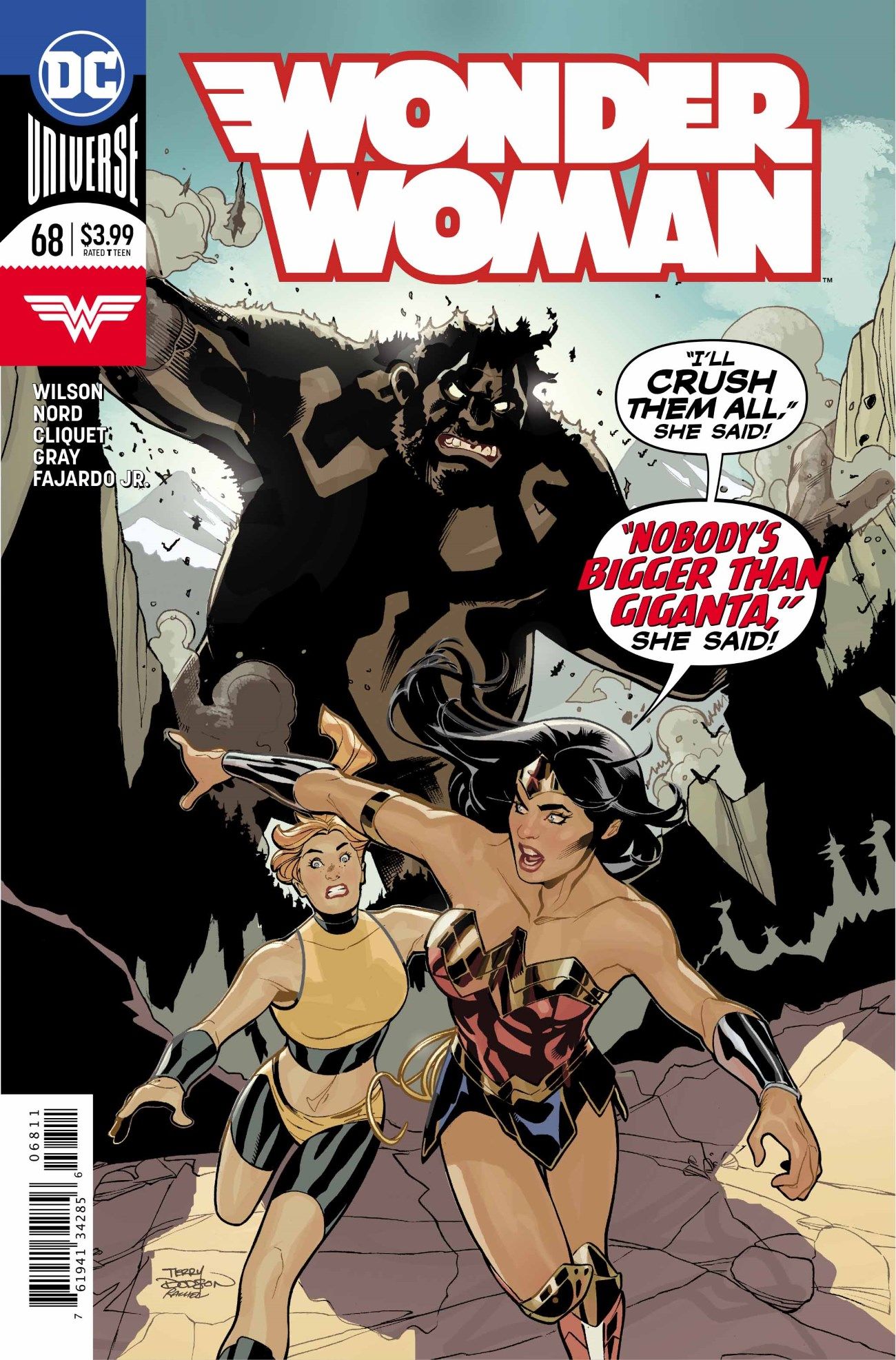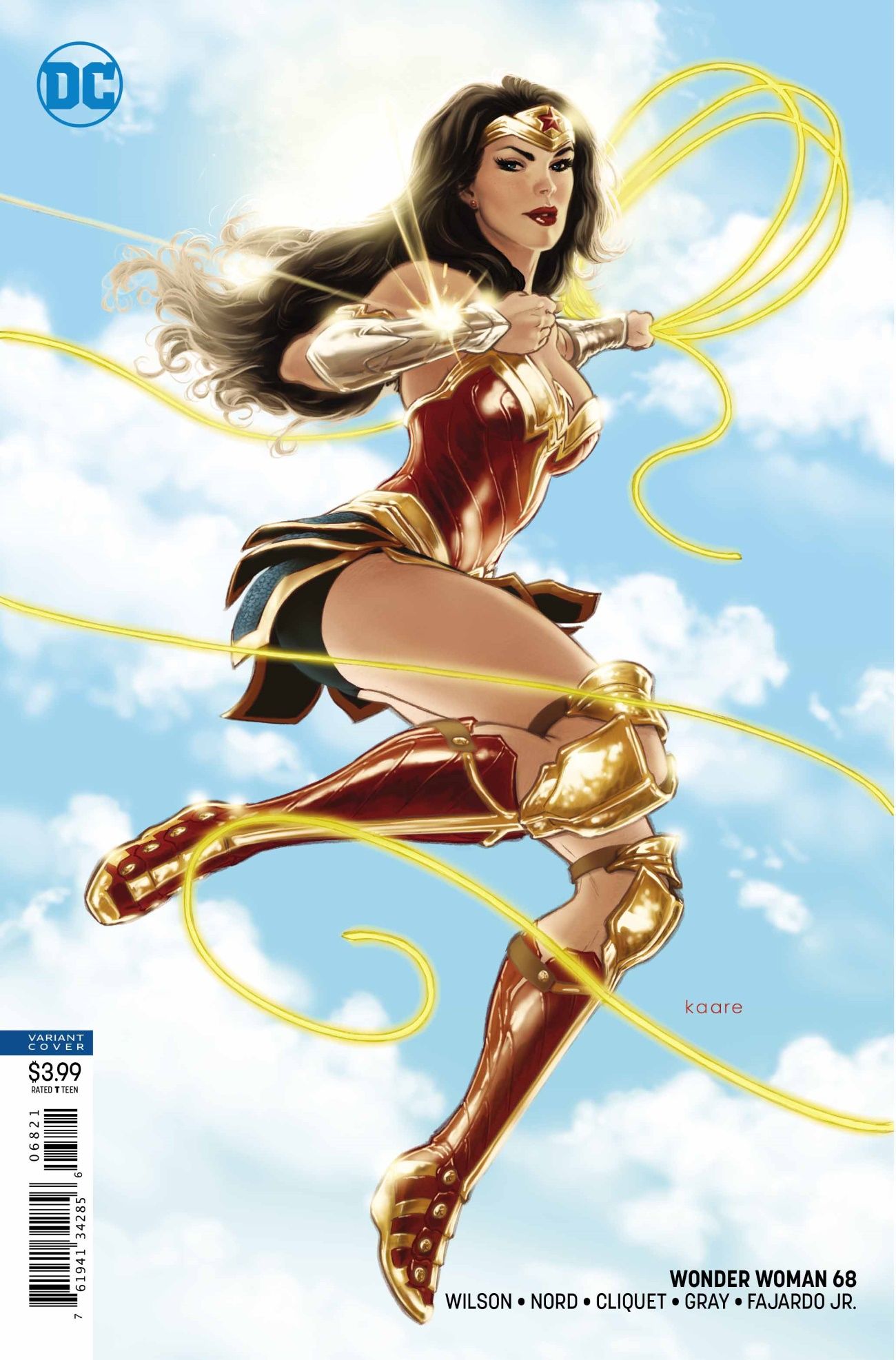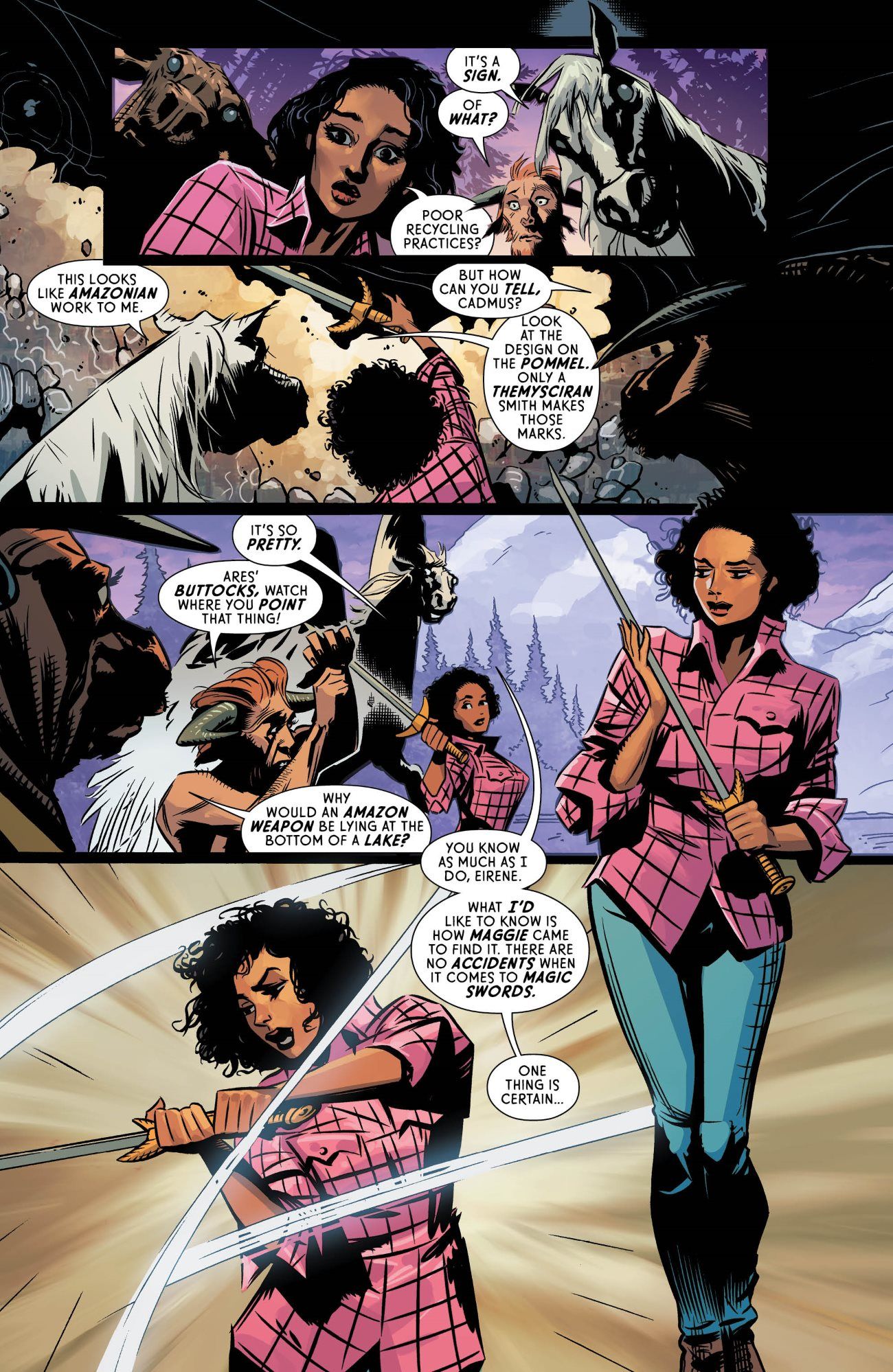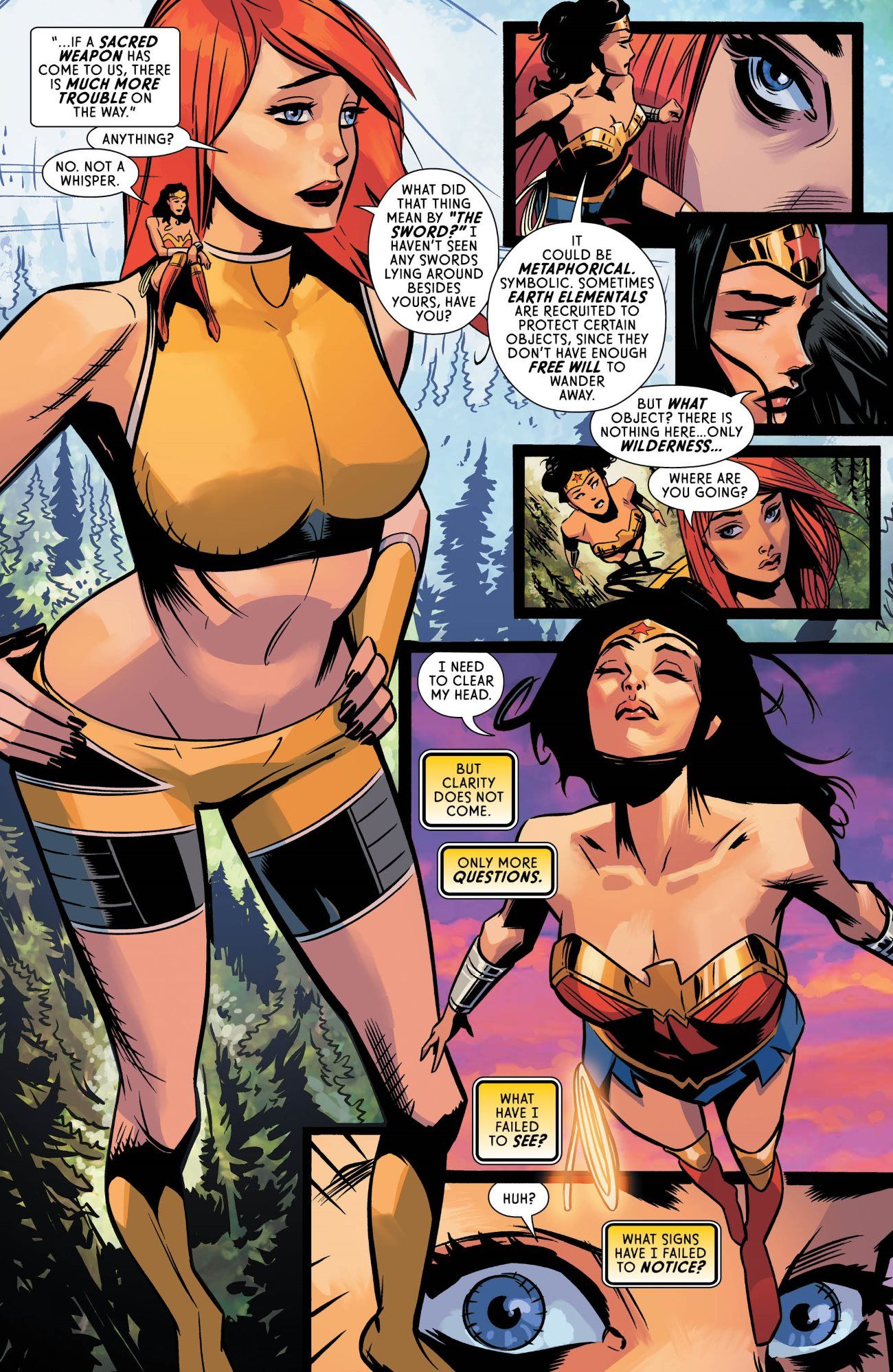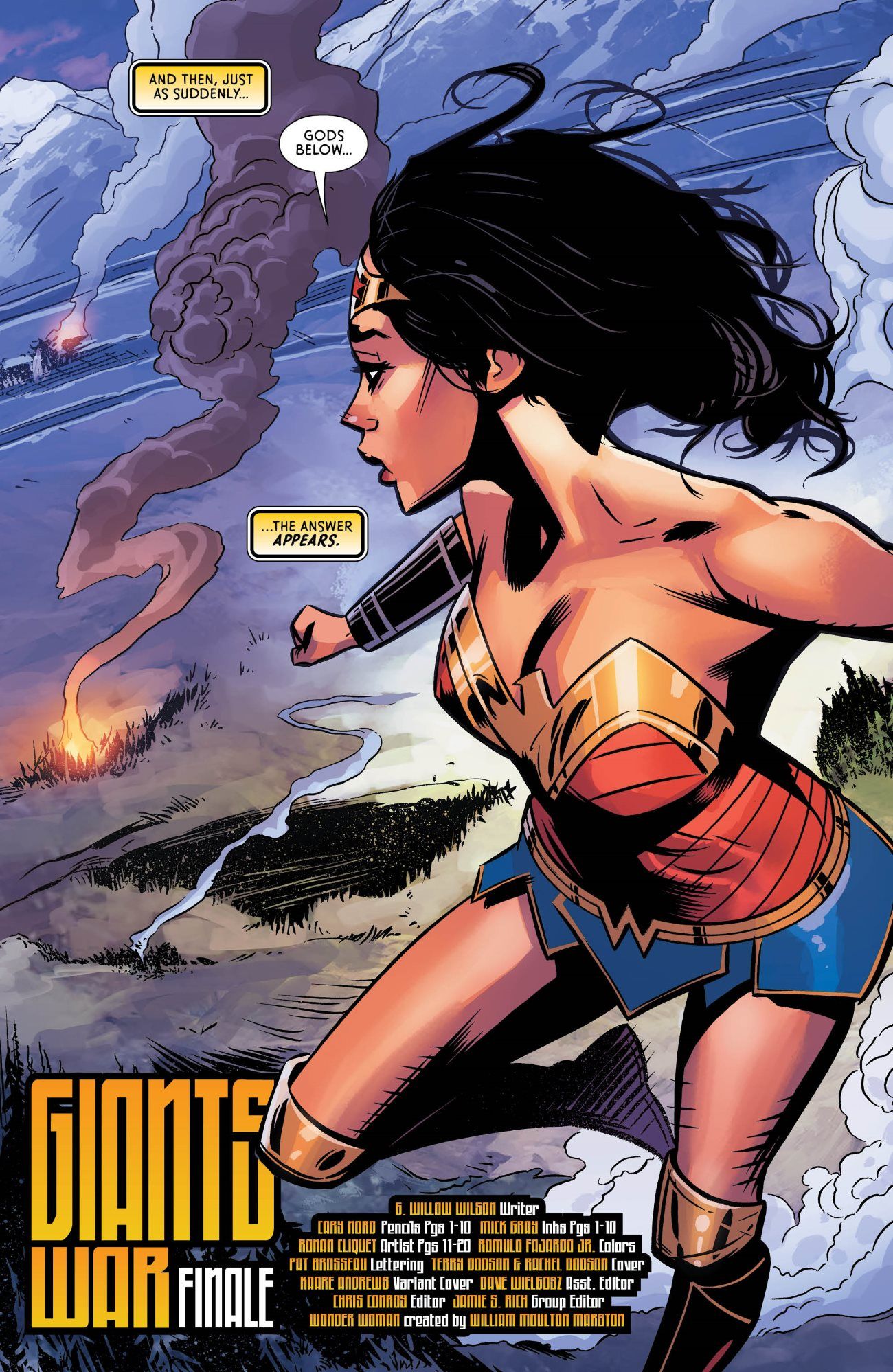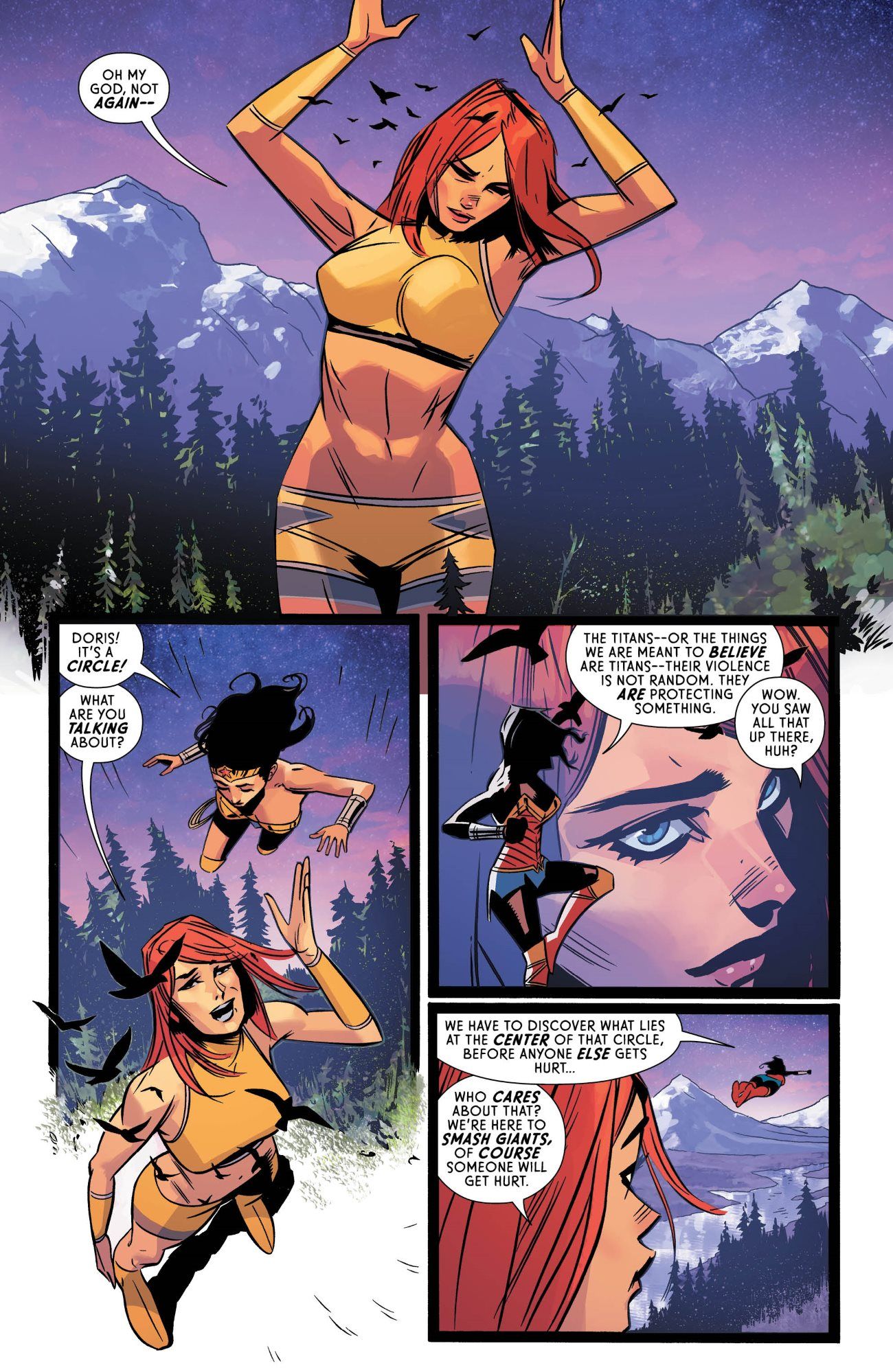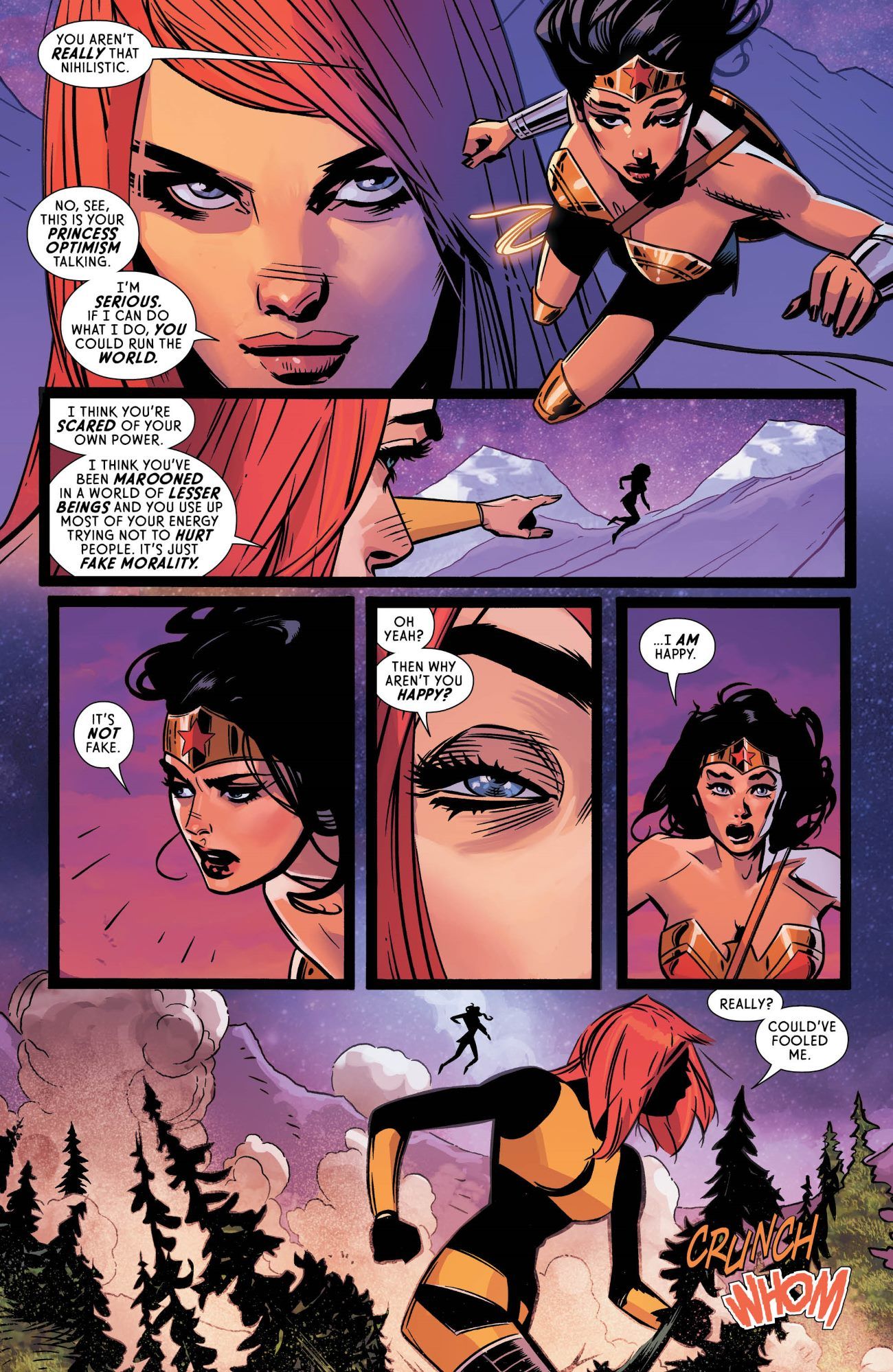 Leave it to Giganta to bring Wonder Woman down to Earth, when Diana was mainly recruiting her for her fighting prowess--and her ability to help close the gap in size between Amazonian and Titan. They've proven an effective team so far, but that was only up against normal, mountain-sized rock monsters. What's coming next, now that the sword they were protecting has been plucked, is going to guarantee a gigantic finale. Fans will have to wait for the full issue arriving this Wednesday to enjoy that spectacle, but for now read on for the full synopsis and details below:
WONDER WOMAN (2019) #68
Published: April 10th, 2019
Writer: G. Willow Wilson
Art: Mick Gray, Cary Nord
Cover: Rachel Dodson, Terry Dodson
Variant Cover: Kaare Andrews
Wonder Woman and Giganta must stare down the largest Titan that Olympus and the Earth have ever seen…but even if they defeat him, they must answer the question: Can Giganta ever be trusted to use her powers for good? Can Diana get through to her—or do some big bads just get bigger and badder?
Wonder Woman #68 will be available from your local comic book store on April 10th, or direct from DC Comics.