Frozen 2 is Set Three Years After First Movie, Plot Details Revealed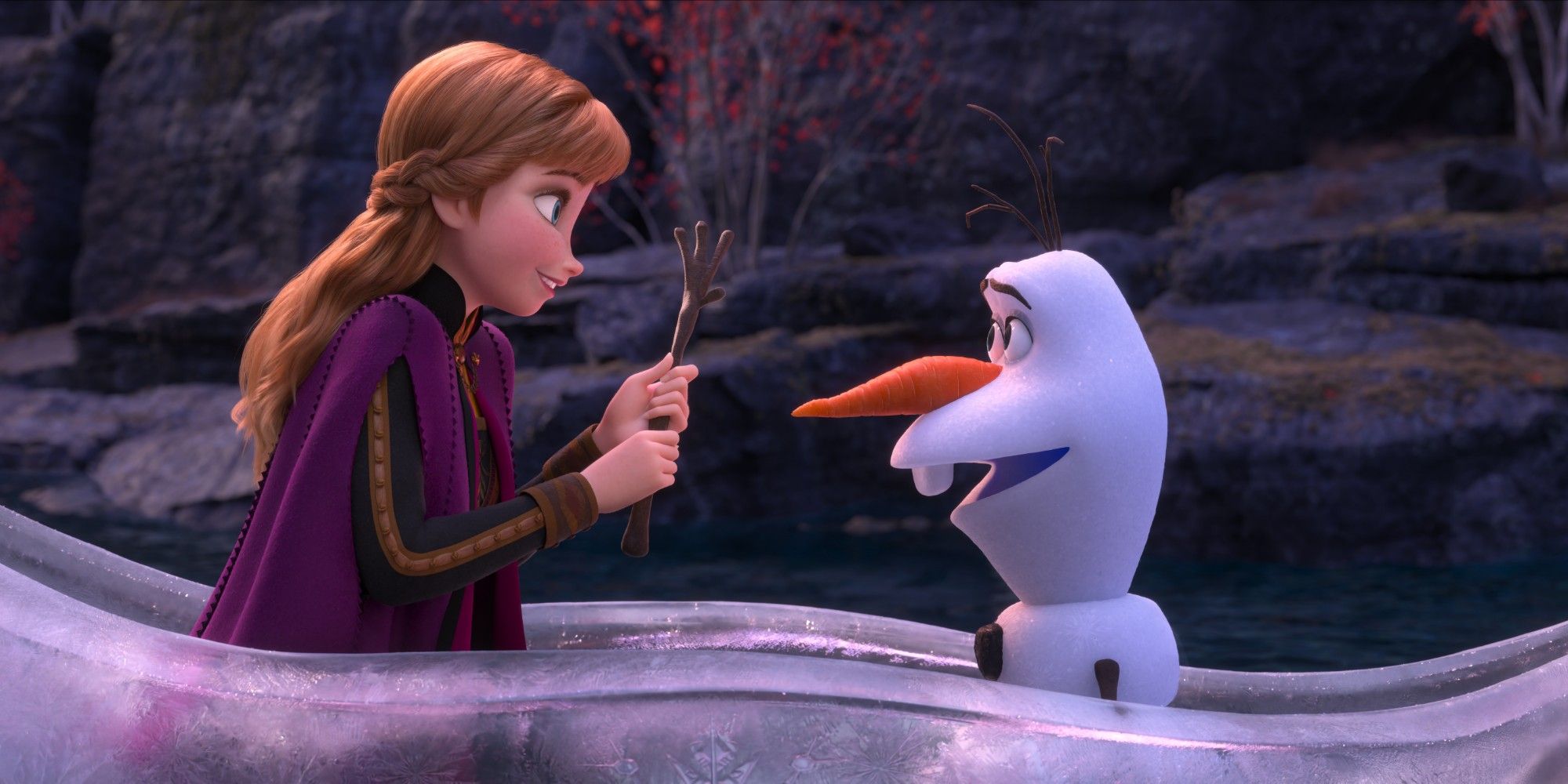 Disney revealed new Frozen II footage at the Annecy Animation Festival and confirmed the sequel picks up three years after the first movie. Loosely based on Hans Christian Andersen's fairy tale The Snow Queen, the original Frozen was released in theaters in 2013. The animated movie featured the voices of Kristen Bell as Anna, princess of Arendelle, and Idina Menzel as Anna's older sister Elsa, who inadvertently unleashes an eternal winter upon their kingdom using her magical icy powers.
Frozen went on to become hugely successful at the box office, taking in nearly $1.3 billion worldwide on a $150 million budget, and giving Disney another hit to add to their collection. The studio announced its plans for Frozen II in 2015, around the same time that it premiered a short film, titled Frozen Fever, in theaters with its live-action Cinderella. Disney released a longer short titled Olaf's Frozen Adventure with Pixar's Coco in 2017, but pulled it shortly after in response to the backlash from audiences. Marketing for Frozen II got underway earlier this year, starting with a teaser and then a trailer that hinted at a bigger and more sweeping adventure this time around for Anna, Elsa, and their friends.
Related: What is the Frozen II Trailer Music?
Following the trailer's release this week, Disney unveiled additional Frozen II footage and artwork at the Annecy Animation Festival. Speaking at the event (h/t THR), head of animation Becky Bresee and head of effects Marlon West said the sequel is still in production and has seven weeks of animation and ten weeks of special effects to complete before its November release date. They also confirmed that Frozen II picks up three years after the original film and will be an "evolution and an expansion of the story of Frozen".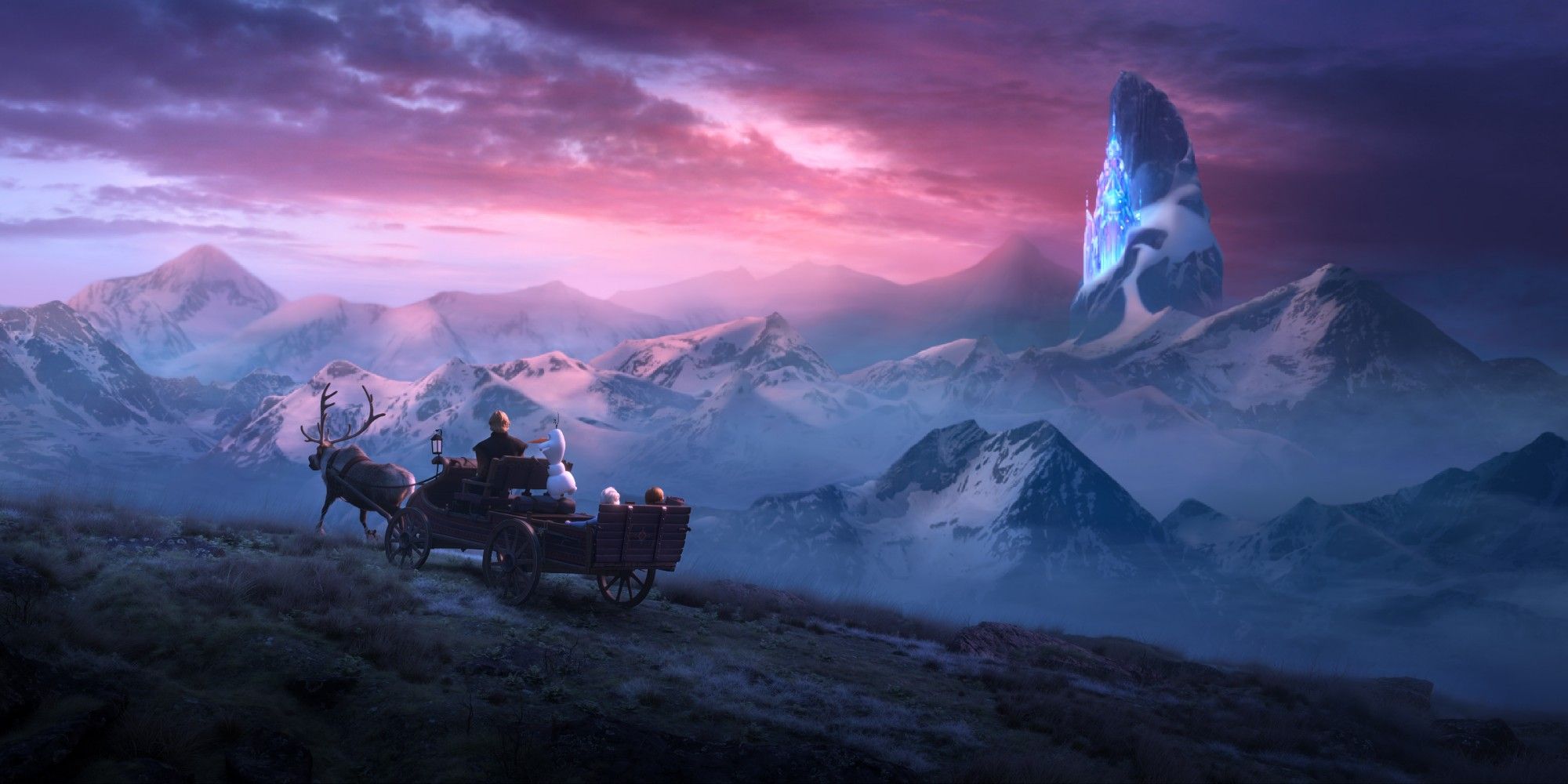 The Frozen II presentation included footage from a flashback where Elsa's father reads her a bedtime story as a child. The king tells Elsa about a battle that took place in the forest many years ago, where the people of Arendelle faced off with the spirits of the forest. Another scene showed the main characters happily playing charades in the present-day, though Elsa is distracted because she keeps hearing a mysterious, haunting cry coming from the forest. According to Bresee, the noise from the forest was inspired by an ancient Swedish herding call known as Kulning. Yet another clip showed Elsa using her icy powers to travel across the stormy sea and descend into the depths of the ocean.
Most of these clips were extended versions of scenes glimpsed in the Frozen II trailer, by the sound of it. The official synopsis teased that the sequel will answer the question of why Elsa was born with powers, and Bresee said that this will be the query that drive the film's plot. West added that Frozen II will also continue to focus heavily on Anna and Elsa's relationship, which should be welcome news for those who enjoyed how the original Frozen highlighted their sisterly bond over a more traditional fairy tale love story. Those who were kids when the first movie came out are six years older now, so one imagines they'll be ready for Frozen II's darker and more mature narrative.
NEXT: Frozen II Trailer Breakdown & Story Reveals
Source: THR
This entry was posted by Screen Rant on June 14, 2019 at 8:06 am, and is filed under TV News. Follow any responses to this post through RSS 2.0. You can skip to the end and leave a response. Pinging is currently not allowed.