Netflix's Murder Mystery Ending Explained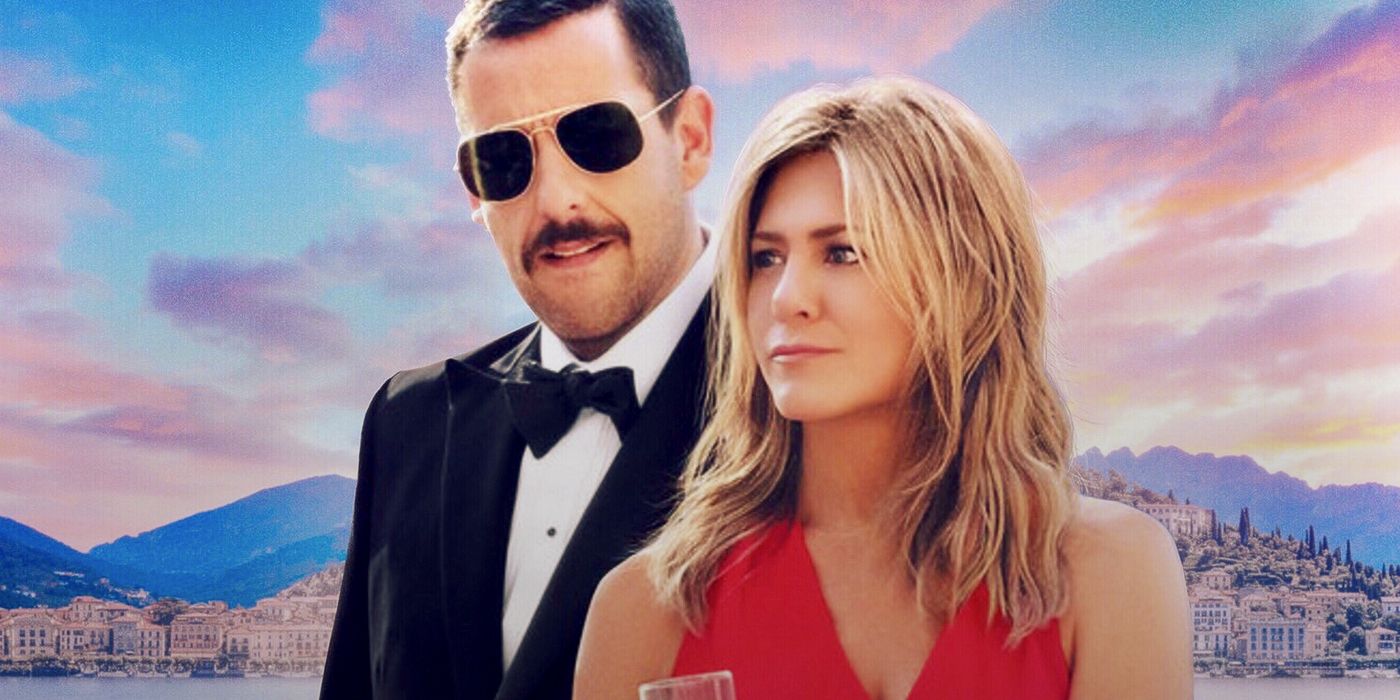 What happens at the end of Netflix's Murder Mystery? The latest Adam Sandler production to land on Netflix is a slightly odd film from the comedic filmmaker – a comedy-thriller directed by Kyle Newacheck about, well, a murder mystery. While on their honeymoon, Sandler's Nick Spitz, a wannabe New York detective, and Jennifer Aniston's Audrey become embroiled in the investigation into the murder of a billionaire, Malcolm Quince (Terence Stamp), in which they're the most likely suspects, forcing them to do some detecting of their own to clear their name.
The movie is essentially a game of Clue played out with a pair of standard, hapless Sandler protagonists. The other main cast members are each heightened stereotypes, from an uber-rich maharaja to a Hollywood-conquering actress, and all have their reason to want the murder victim. Thankfully, between Nick's police know-how and Audrey's knowledge of mystery novels, they're able to find the right suspect before they themselves are arrested and charged.
Related: The 25 Best Films on Netflix Right Now
Murder Mystery is a strange movie, and it can be a little hard to fully string together why everything works the way it does amid the meandering humor. Here's who the real killer is in Murder Mystery and how it all makes sense.
Who Are The Real Murderers?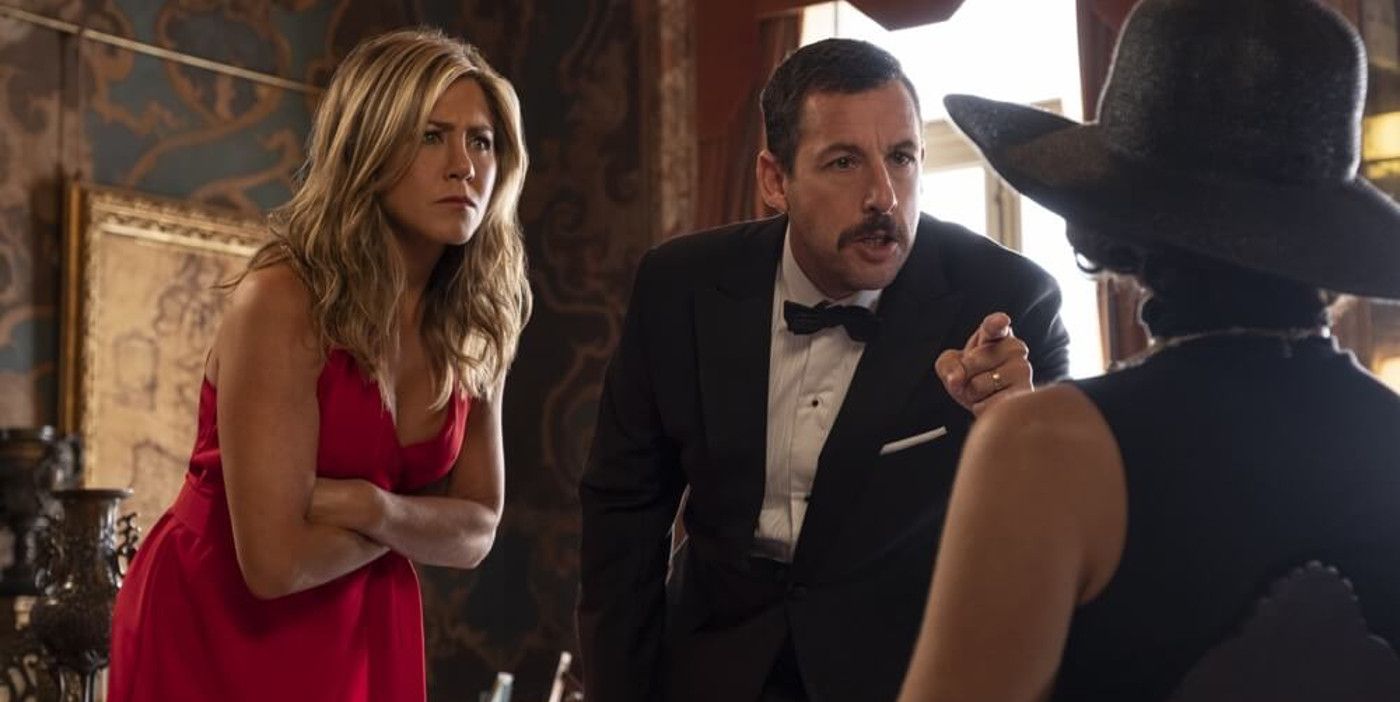 Nick and Audrey successfully crack one suspect, Grace (Gemma Arterton), using some old-fashioned sleuthing and calling in a connection or two. The actress owes her career to the status and funding being in Quince's vicinity allowed her, but more than that, it's revealed she is his daughter from a previous relationship that was thought to have died at birth. Instead, she was merely estranged as Quince had always only desired a son.
Enraged, she conspired with a partner to murder the old man before he could sign away all his inheritance to his fiancé, Suzi (Shioli Kutsuna). When this is all revealed she is arrested. After the arrest, the Spitzes and Inspector Delacroix are discussing events with the remaining living former suspects when they realize Grace's partner was actually Juan Carlos Rivera (Luis Gerardo Méndez), a professional race-car driver who faked inability to speak English to remain inconspicuous.
Related: Netflix: The Best TV Shows & Movies This Weekend
Trying to catch Rivera turns into a legitimate car-chase that culminates in a final stand-off in which Rivera holds the Spitzes at gunpoint. A bus runs him over – the same bus tour the Spitzes had booked before being invited on Quince's yacht by his nephew – and the married couple live happily ever after with such a memorable 15th wedding anniversary behind them.
How Were Grace And Malcolm Related?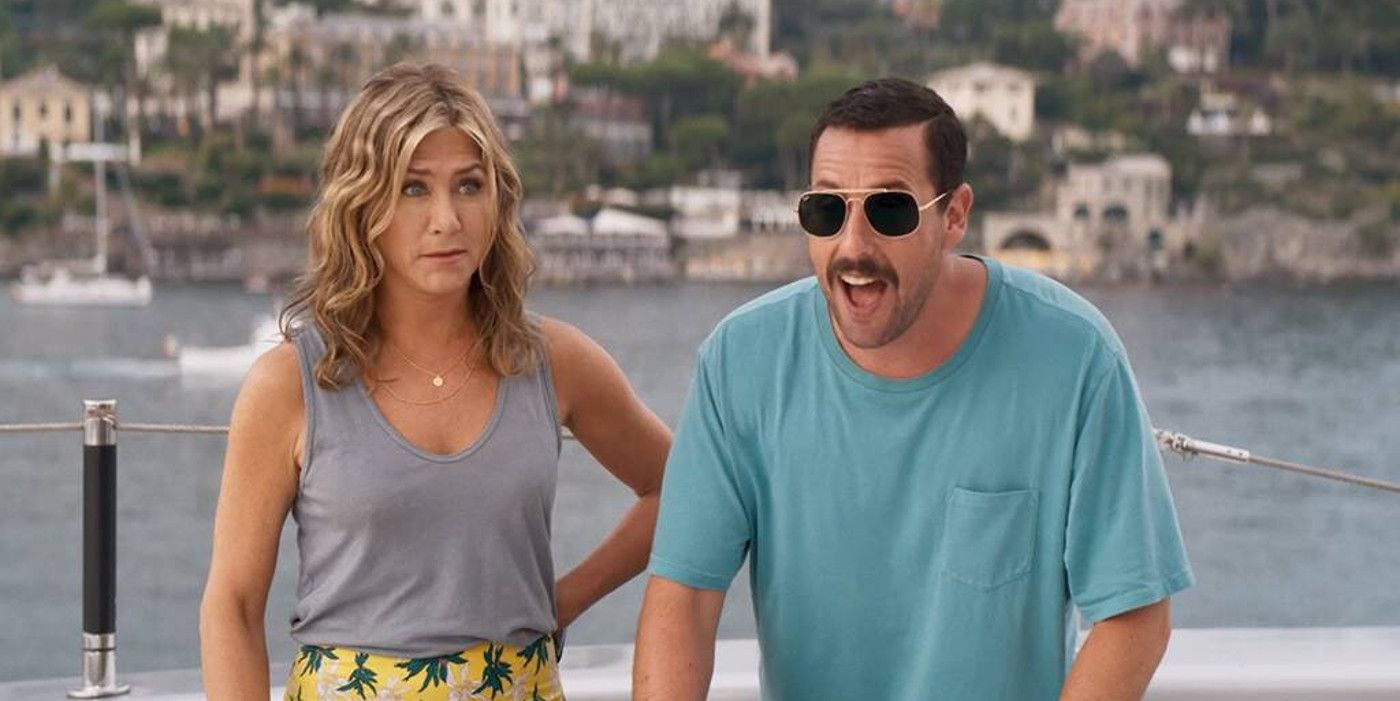 The characters may be shallow in dialogue in Murder Mystery, but they have a genuine backstory. Sergei, Colonel Ulenga's (John Kani) quiet bodyguard, brings the Spitzes to his hotel room while they're docked in Monte Carlo to tell them the dark history between Ulenga and Quince. Ulenga had taken a bullet for Quince, and while in a coma from the injury, Quince and Ulenga's then-partner became lovers and would-be parents. The child from that relationship was believed to have somehow died.
Instead, they were just dead in the eyes of Quince, a bitter old man who wanted a male heir to his fortune instead of a female one. Grace grew up never having the father she wanted, having to earn her way into his circles through finding stardom as a blockbuster actor. Watching him move towards giving all his money to his much-younger trophy wife was simply too much for her, and she did what she had to to prevent him from at least giving her his money.
What Happened To Charles Cavendish And The Money?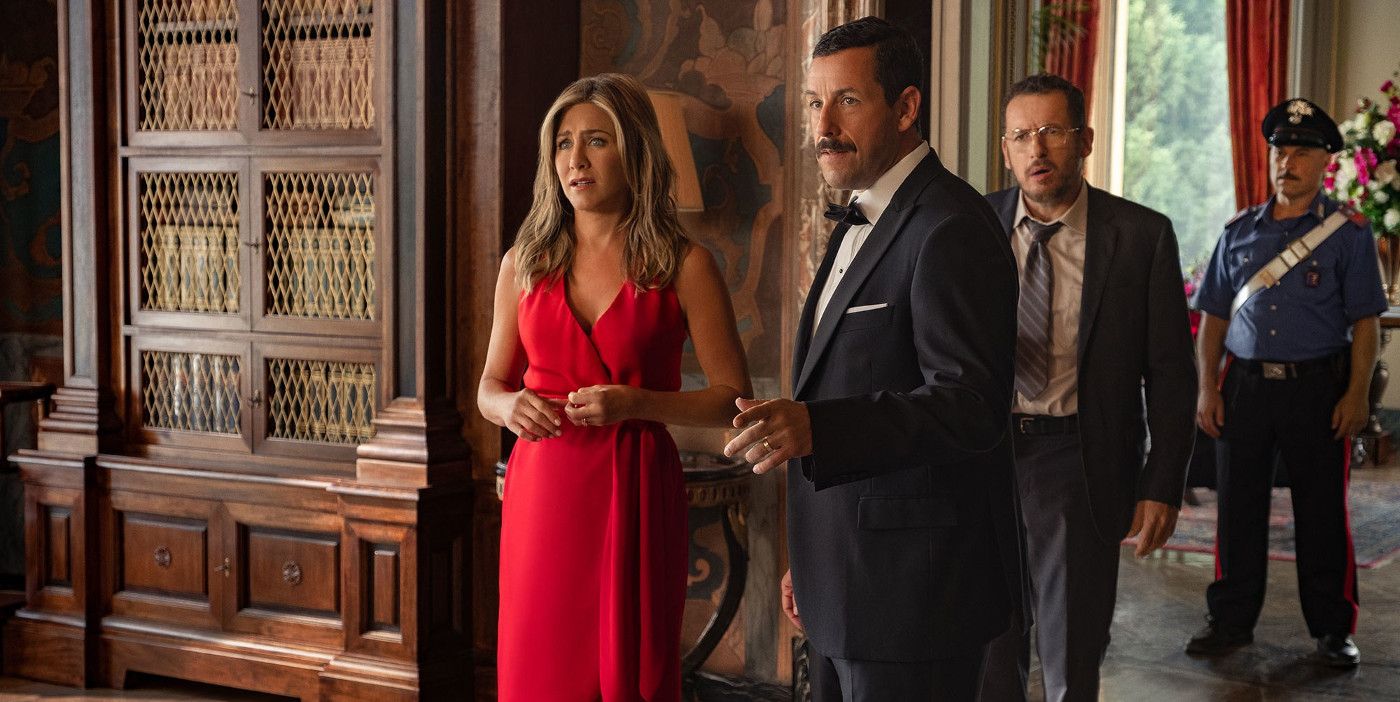 Luke Evans' Charles Cavendish, the one who got the Spitzes into this mess in the first place, is ultimately totally innocent in proceedings. The nephew of Malcolm Quince, Cavendish was more annoyed that Suzi had left him for his uncle than anything. He resented the money-driven, shallow lifestyle he was surrounded by and, unfortunately, it ultimately gets the better of him in Murder Mystery.
Related: Most Underrated Adam Sandler Movies
Charles is poisoned right before Nick and Audrey can pin the murders on him and Grace as secret lovers. Cavendish may have truly despised his uncle and all the people on that yacht, but he was actually as genuinely nice as he seemed – at least as far as the Spitzes could see, anyway.
As for the money – it's never addressed. All the rightful heirs are dead or in prison. And, really, it doesn't matter. Nick and Audrey may not have the most decadent life, but they do have a profound love and connection, something all the people they meet on their tour of the upper class seem to lack. At the very end of Murder Mystery, they're given free tickets on the Orient Express as a gift for their services, a nod to the classic Agatha Christie murder-suspense novel Murder On The Orient Express. Who knows, maybe they'll end up solving another case there, too.
This entry was posted by Screen Rant on June 14, 2019 at 9:06 am, and is filed under TV News. Follow any responses to this post through RSS 2.0. You can skip to the end and leave a response. Pinging is currently not allowed.