The Addams Family 2019 Voice Cast & Character Guide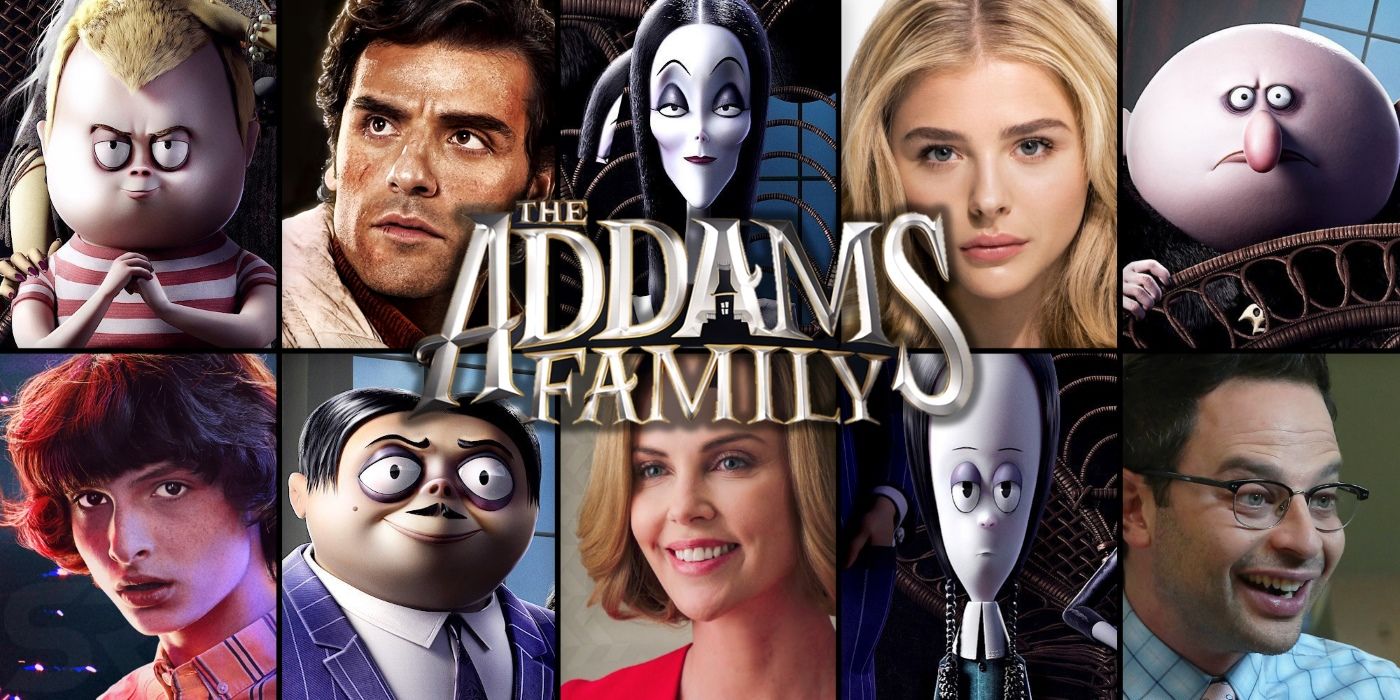 They're creepy, they're spooky, they're altogether ooky - and they're coming to a theater near you! On October 11, 2019, the new animated film version of The Addams Family will arrive to delight generations of fans, new and old, with their endearingly morbid vision of American family life.
This will be the first time the Addams family appears in animated form and closely resembling how they looked when they first appeared in cartoonist Charles Addams' comics in the 1930s. Popular past TV and movie adaptations of The Addams Family have been live action, including the TV series which ran from 1964 to 1966 and the two Addams Family movies starring Anjelica Huston and Christina Ricci in 1991 and 1993. 2019 marks the first time an animated feature film of The Addams Family has been made, with two previous animated TV series part of the Addams Family canon.
Related: 20 Crazy Secrets Behind The Addams Family Movies
Here is a complete cast and character breakdown for the upcoming animated film The Addams Family.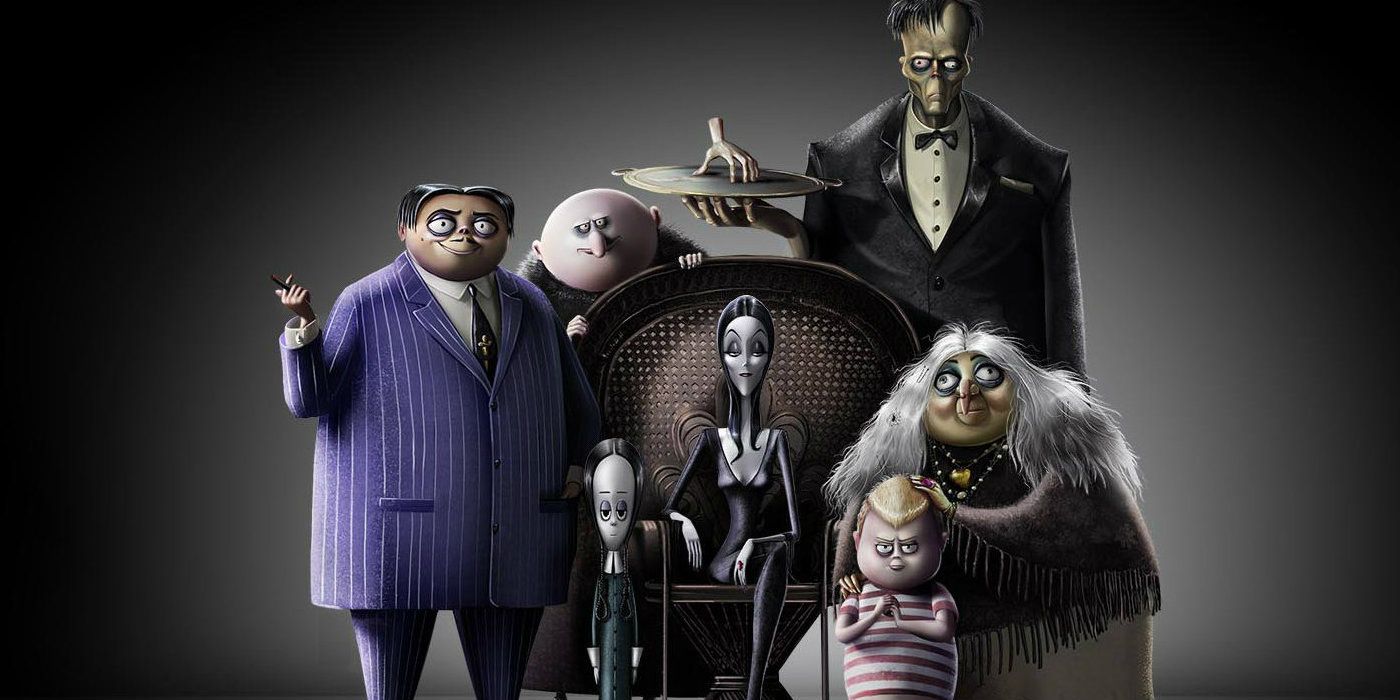 Oscar Isaac as Gomez Addams: Oscar Isaac is voicing Gomez Addams, the eccentric patriarch of the Addams family who is also devoted to his wife and children. In addition to The Addams Family, Isaac's recent credits include Star Wars: The Rise of Skywalker, Triple Frontier, and Life Itself.
Charlize Theron as Morticia Addams: Charlize Theron will play Addams family matriarch Morticia, a vampy mom who is also a witch. Theron's been busy in recent years, starring in acclaimed films like Long Shot, Tully, and Atomic Blonde.
Chloë Grace Moretz as Wednesday Addams: Chloë Grace Moretz, who has been acting since she was a child, will lend her voice to Wednesday Addams, the morose pre-teen daughter of Gomez and Morticia who considers raising spiders for pets and beheading her dolls to be fun activities. Moretz's most recent credits include Greta and The Miseducation of Cameron Post.
Finn Wolfhard as Pugsley Addams: 2019 is going to mark a major year in Finn Wolfhard's career. Not only is he playing Pugsley Addams, the trouble-making only son of Gomez and Morticia, but he'll also be seen in season 3 of Netflix's Stranger Things in July and will reprise his role as young Richie in It Chapter Two in September.
Nick Kroll as Uncle Fester: Kroll is breaking up his voice acting duties for Netflix's Big Mouth to play Uncle Fester, the bald and barrel-chested family member who can mysteriously generate electricity, in The Addams Family.
Bette Midler as Grandmama: Bette Midler will voice Grandmama Addams, an elderly witch who knows how to whip up a potion or tell someone's fortunes with ease. Midler was recently seen on CBS All Access' Murphy Brown reboot and will soon be seen in Ryan Murphy's new Netflix series The Politician.
Related: The Addams Family Teaser Trailer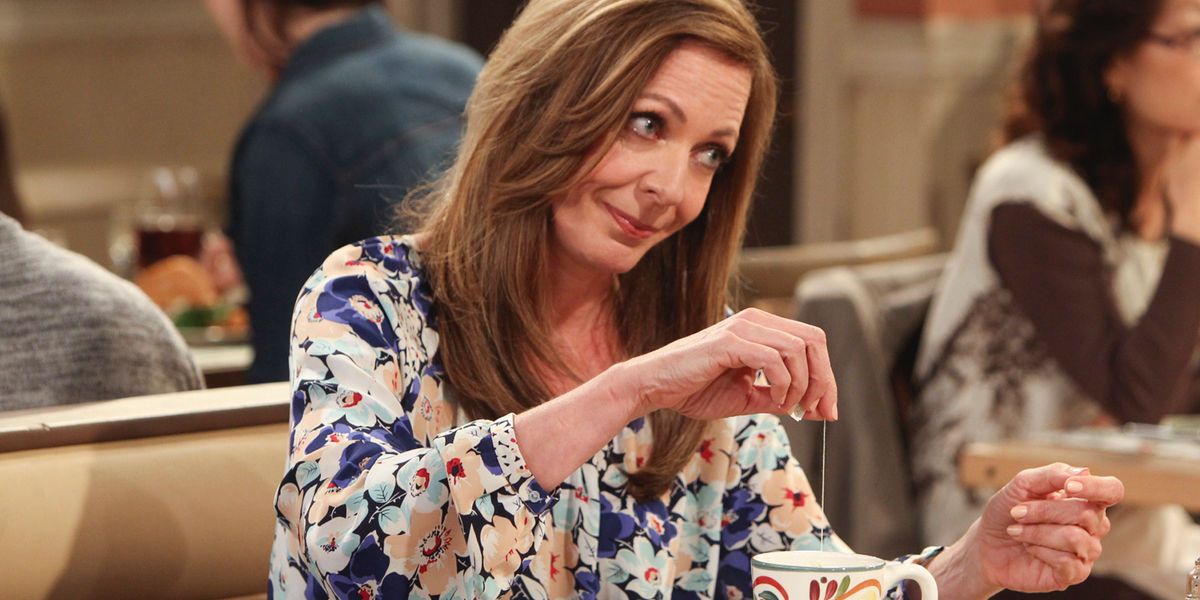 Allison Janney as Margaux Needler: Allison Janney is the voice of Margaux Needler, a reality TV show host who will no doubt get into some wacky situations with the Addams family. Since nabbing her Best Supporting Actress Oscar for I, Tonya, Janney has popped up in Ma and kept up her work on CBS' Mom.
Elsie Fisher as Parker Needler: Elsie Fisher is moving from Eighth Grade and Hulu's Castle Rock to lend her voice to the character of Parker Needler, daughter of Margaux Needler. 
Aimee Garcia as Denise: Aimee Garcia will be voicing the character of Denise, a new character created for The Addams Family. Garcia has been acting since the mid-90s, with recent, notable credits including roles on Lucifer, Family Guy, and Dexter.
Scott Underwood as Mitch: Mitch appears to be a new character created for The Addams Family and will be voiced by Scott Underwood. Underwood has both voice and head of story credits on the film, re-teaming with Sausage Party colleagues Greg Tiernan and Conrad Vernon. Underwood's previous credits are all voice acting credits, including Sausage Party and Ed, Edd, and Eddy.
More: The Lion King 2019 Cast & Character Guide: Who Voices Which Animal?
This entry was posted by Screen Rant on June 17, 2019 at 8:06 am, and is filed under TV News. Follow any responses to this post through RSS 2.0. You can skip to the end and leave a response. Pinging is currently not allowed.