The Goldfinch: 5 Reasons Fans Of The Book Are Excited For The Film (& 5 Reasons They're Nervous)
A beloved book is more valuable than the rarest of diamonds or the fattest of treasure chests. It can capture a piece of your soul, forever uniting reader and text. Many readers have that association with Donna Tartt's The Goldfinch. This Pulitzer Prize-winning epic novel centers around Theo Decker, a young boy whose life is shaped both by the tragic death of his mother in an art gallery bombing, and by the titular painting itself.
RELATED: 10 Book-To-Movie Adaptations Coming Out In 2019
Usually when a novel amasses the popularity and acclaim of The Goldfinch, it's not long before it's adapted into a movie. For most readers, this is bittersweet. While the idea of having favorite characters come to life onscreen can be elating, there's always a palpable fear surrounding every book-to-film adaptation. What if it corrupts this cherished story? And how will the much-anticipated Goldfinch film fare? Will it do justice to Tartt's prose? Or die like a goldfinch hitting a window?
10

Nervous - Film vs. miniseries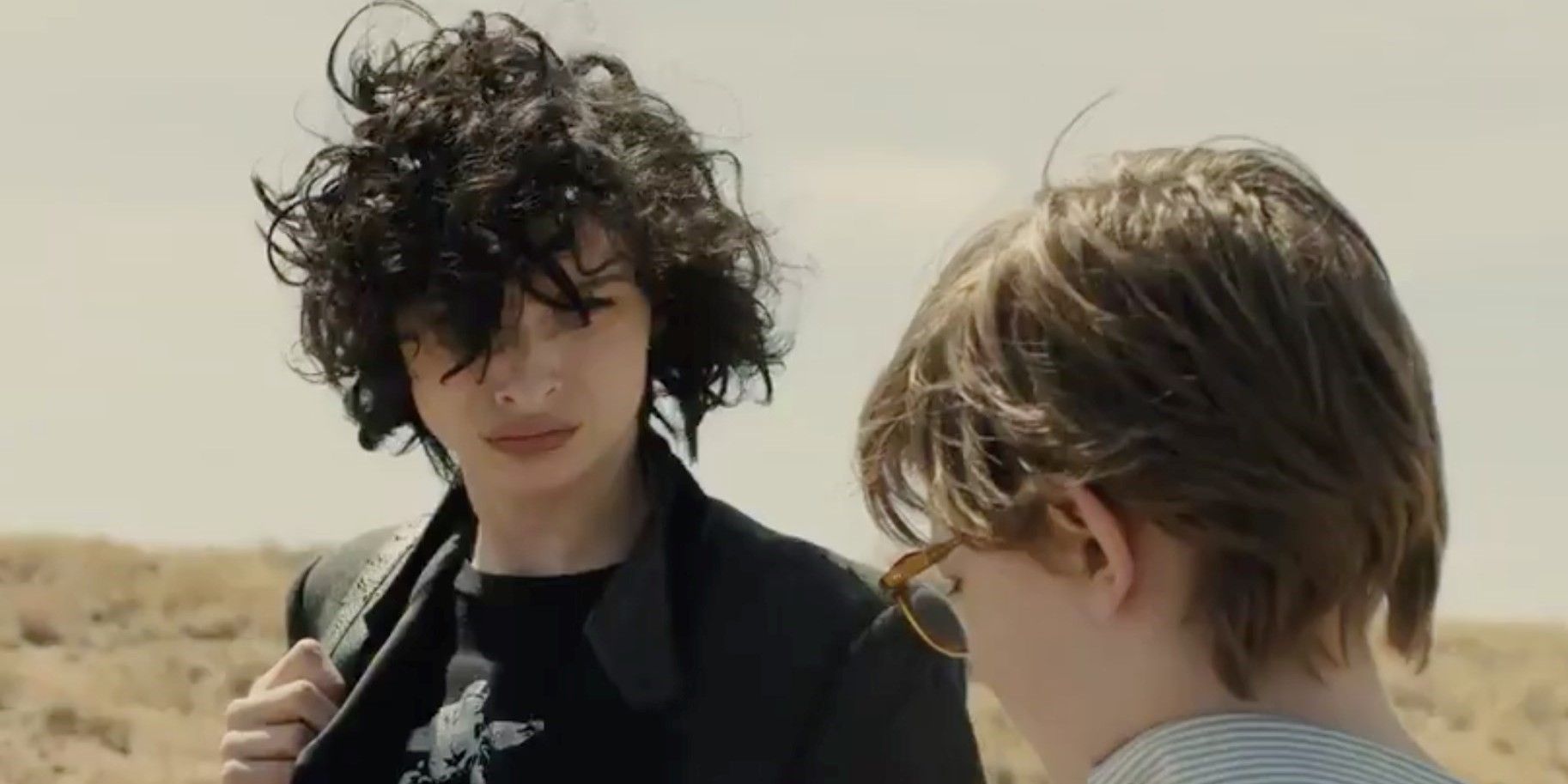 A big reason why Goldfinch readers feel so connected to Theo Decker is because we spend almost 800 pages with him. The novel is as long as it is substantial. It covers a sweeping array of locations, from New York to Las Vegas, back to New York, and even Amsterdam. Not only that, but the novel is chock full of plot—romance, bromance, art theft, and con artistry. And that doesn't even cover Theo's character arc from kicked-around kid to smooth art forger.
RELATED: HBO's Chernobyl Miniseries Increases Tourism Of The Site By 40%
In other words, The Goldfinch is a whole lotta novel. Fans are skeptical that a regular feature-length film—about 120 minutes—can sufficiently do The Goldfinch justice. Given that the adaptation rule of thumb is approximately 100 pages to 1 hour of screen time, the math is worrisome. By this logic, a lot of the novel's content will be left out of the film. On the other hand, a miniseries would have been a much more realistic medium for such rich source material. Will The Goldfinch film take flight? Or be forever chained to the notion that it should have been a miniseries?
9

Excited - The emotional trailer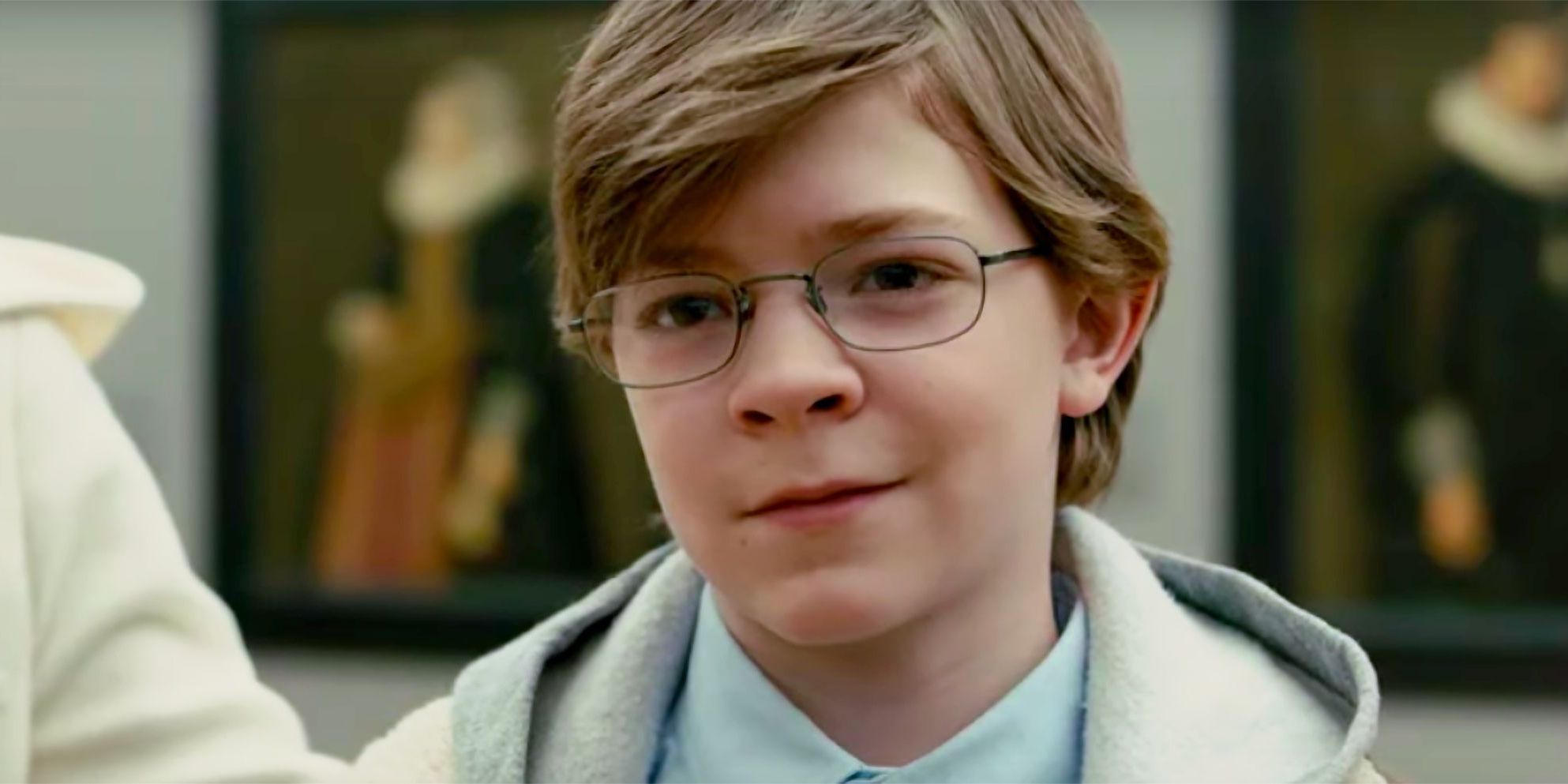 Recently, Warner Bros. dropped the first trailer for The Goldfinch, and it did not disappoint. Accompanied by Perfume Genius' ethereal "Otherside", the trailer fully encapsulates the raw, complex emotions of an orphaned kid in over his head in this big, messed up world. The music does most of the talking as the dreamlike piano plays over of lots of crying, yelling, wistful gazes, pill-popping, and even a gun.
RELATED: The Goldfinch Trailer: Ansel Elgort is Searching For His Stolen Life
The vividly illustrates the art gallery explosion scene and the profound affect of the loss of Theo's mother. Fans have said it plays out exactly how they imagined. That's a good sign...and an official warning to get our tissues ready.
8

Nervous - What about the art?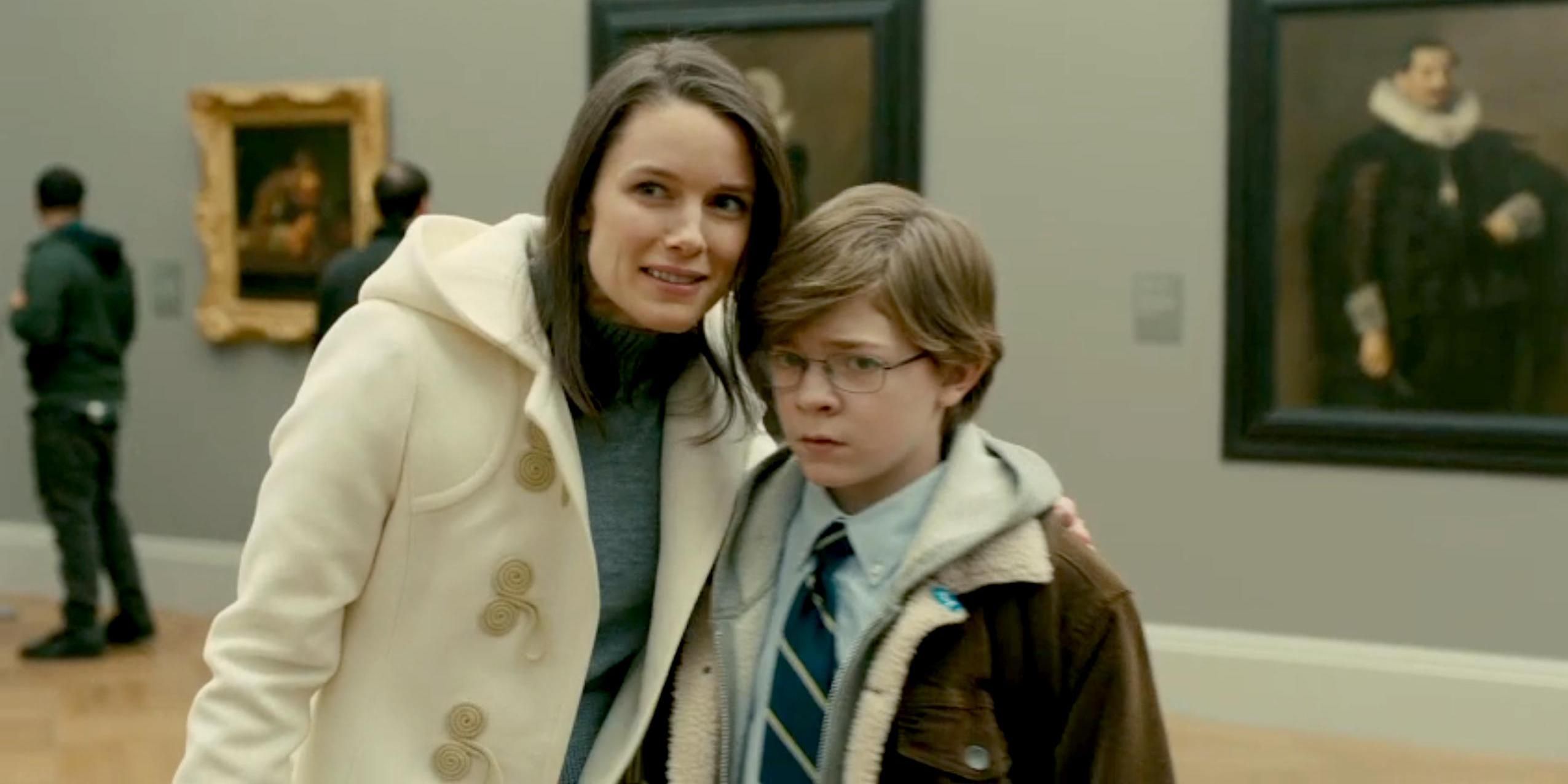 Yes, the trailer packs the emotional punch demanded by the audience. Tonally, we have precious little to fear. But plotwise, the trailer holds its cards close to the vest. Other than the art gallery scene, the audience has to do the work with what the film leaves in and what it keeps out. For example, Theo's two love interests, Pippa and Kinsey are present, so we can deduce that the love triangle plot is in the film. But what about Theo's transformation into master art forger? There's the aforementioned gun and Hobie whispering, "Tell me it isn't true." but no concrete confirmation of this important plotline. It's a big part of Theo's character. Surely it has to be covered.
Furthermore, much is made of Theo's deceased mother and her love of art. But what of her passing it onto Theo? It's what made him see the beauty in life, even at its worst. It's also what steers him on his path of corruption. Will it be glossed over? Should that be the case, it would prevent The Goldfinch movie from being a true work of art.
7

Excited - Oscar-winning cinematographer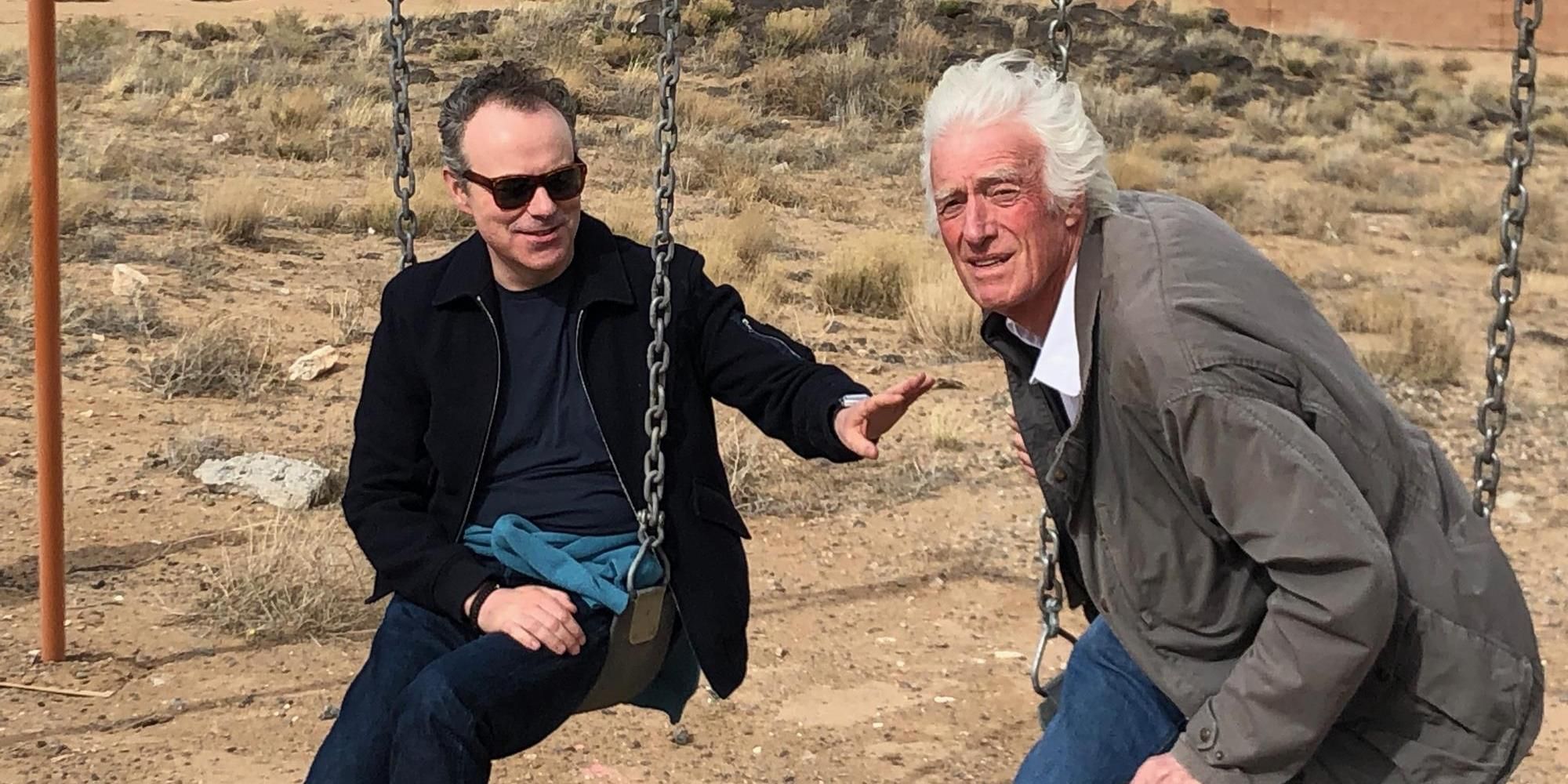 A film named after a painting should look beautiful. That's not up for debate. Fortunately, fans rejoiced when they heard The Goldfinch's cinematographer is none other than the esteemed Roger Deakins. Despite his acclaim, Deakins only recently won his first Academy Award for his work on Blade Runner 2049. This marked his third collaboration with director Denis Villeneuve. Prior to 2049, the pair collaborated on Prisoners and Sicario, both earning Deakins Oscar nominations.
RELATED: Denis Villeneuve's Dune Honors Everything In Original Novel, Says Film's Star
If the visually stunning two-and-a-half minute Goldfinch trailer is any indication, Deakins may want to get his speech ready. The trailer's final image of The Goldfinch painting amidst the rubble is both haunting and exquisite—exactly what fans want.
6

Nervous - Ansel Elgort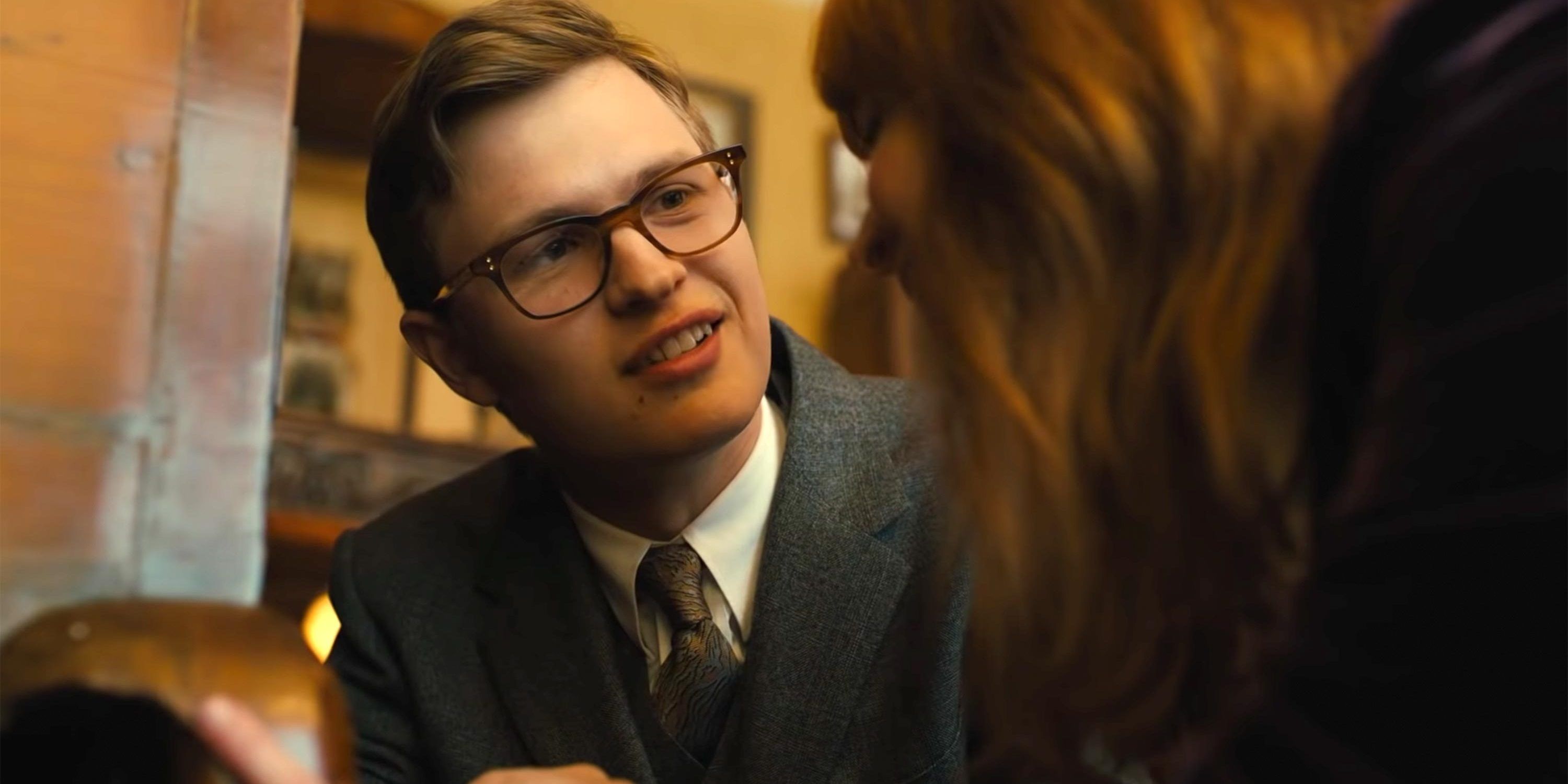 Casting a literary adaptation is serious business. One wrong move will unite fans against the film before it's even released. Theo Decker is a plum role. No matter who is cast, fans will place this decision under intense scrutiny.
RELATED: Ansel Elgort Lands Lead Role in The Goldfinch Adaptation
When it was announced Ansel Elgort would play the adult Theo, nobody rioted in the streets, but nobody breathed a sigh of relief either. Elgort is best known for playing the romantic male lead in The Fault in Our Stars, an adaptation of the bestselling YA novel. The last thing fans want is the meaty story of The Goldfinch mutating into just another romance. Fans have also criticized Elgort's performance in the trailer as wooden. Hopefully, Elgort proves his acting mettle and the role of Theo elevates him to serious actor status.
The role of young Theo will be played by Boardwalk Empire's Oakes Fegley.
5

Excited - The supporting cast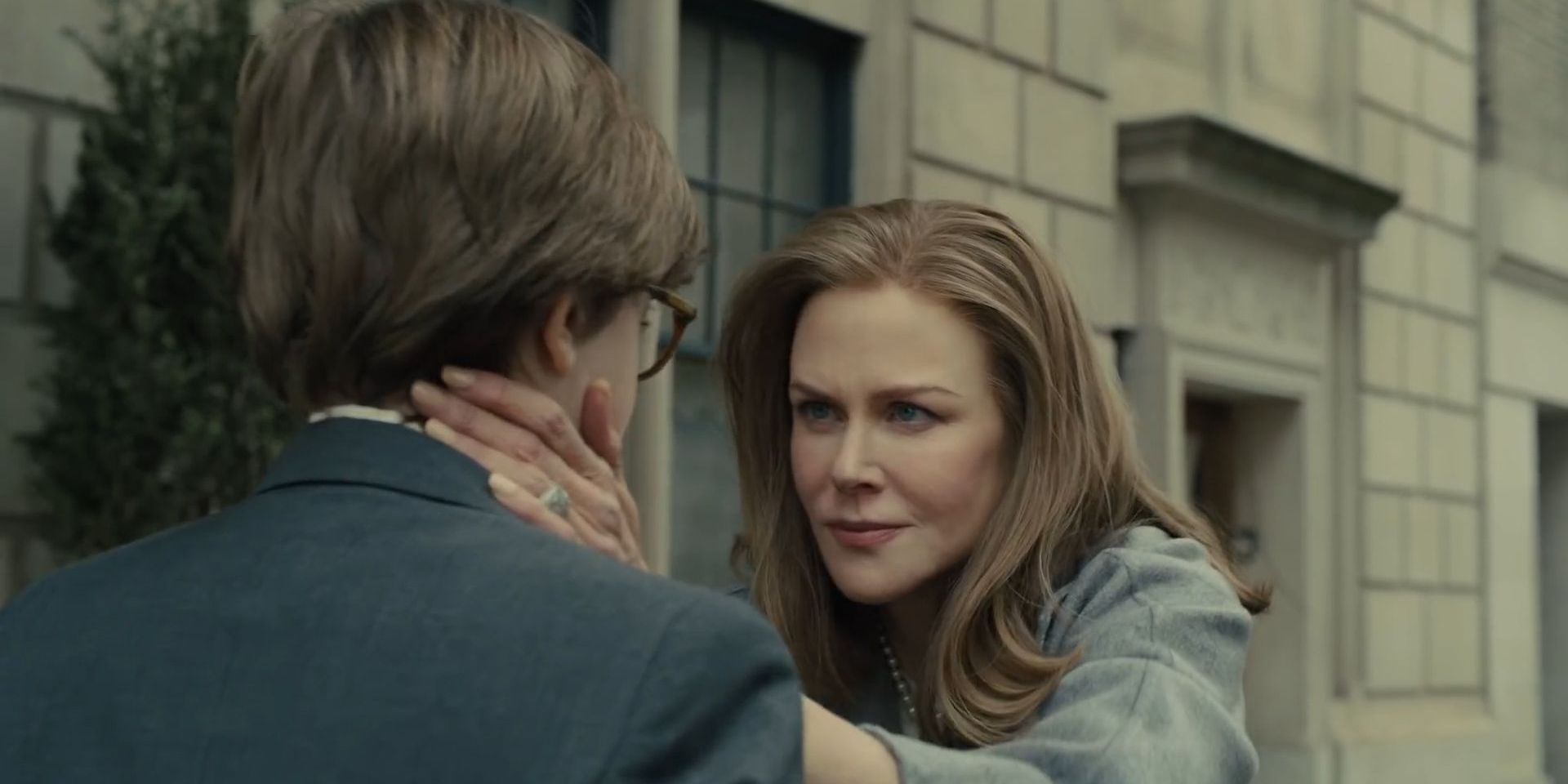 Fans may not be sold on Ansel Elgort, but the supporting cast is another story. Most of us couldn't have fantasy-casted The Goldfinch better if we tried. For prime starters, there's Nicole Kidman as Mrs. Barbour, Theo's affluent, nurturing temporary guardian. Kidman swept awards as the heart and soul of Big Little Lies, now in its much-anticipated second season. Nobody captures wealthy melancholia quite like her.
RELATED: Big Little Lies Season 2 Review: One Good Turn Apparently Does Deserve Another
Sarah Paulson, an acting chameleon best known for her work on American Horror Story, plays Xandra, the trashy girlfriend of Theo's father Larry. Larry, a skeezy gambling addict, will be played by Luke Wilson in a departure from his affable everyman roles. Westworld's Jeffrey Wright is Hobie, Theo's soft spoken guardian-turned-business partner. Rounding out this stellar cast is Finn Wolfhard of Stranger Things fame, playing young Boris, Theo's complicated best friend who is both his downfall and his saving grace. A grand novel deserves a grand cast and thus far, it looks like The Goldfinch has delivered.
4

Nervous - Chronology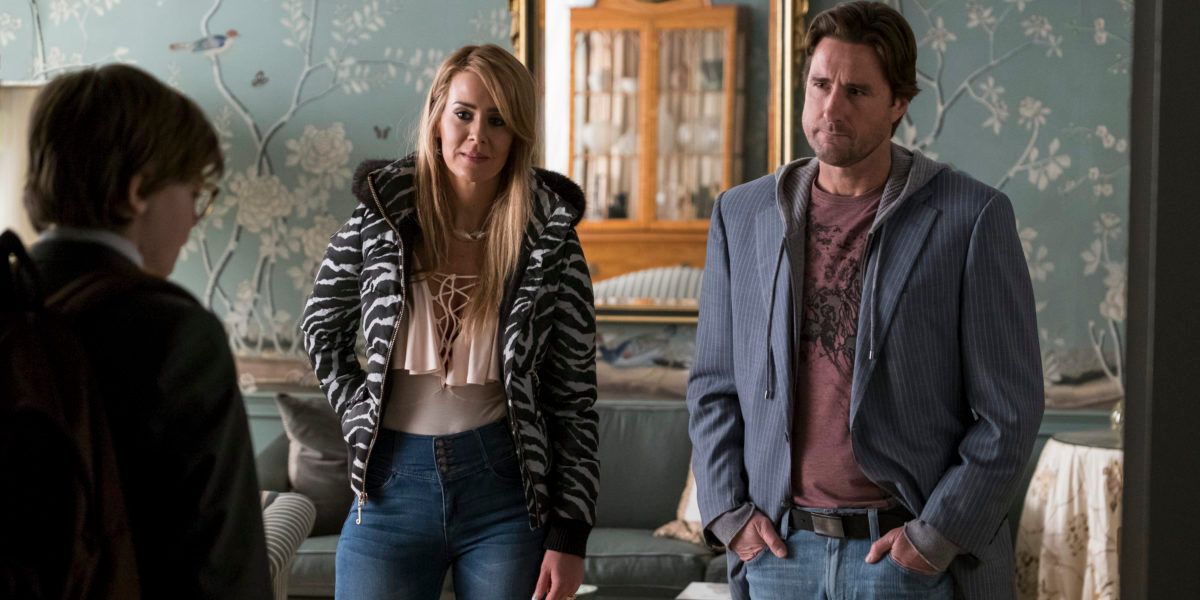 How a story is told is just as important as the story itself. The Goldfinch novel is a mostly linear story. With the exception of an introductory flash-forward, the novel begins right before thirteen-year-old Theo's mother dies and chronicles the Dickensian shift his life takes. Afterwards, it leaps forward eight years to depict Theo back in New York, working for Hobie.
The film, however, will be nonlinear, jumping back and forth between adult Theo and young Theo. On the one hand, this could work, solving the problem of condensing the long novel in a way that serves the story. Director John Crowley told USA Today that the alternating timelines helped to "move around a lot more impressionistically." On the other hand, that could be vague, coded talk for "changed the story entirely." While it's understood that changes need to be made with a story's medium, any drastic departure from Tartt's novel is bound to set fans on edge.
3

Excited - The director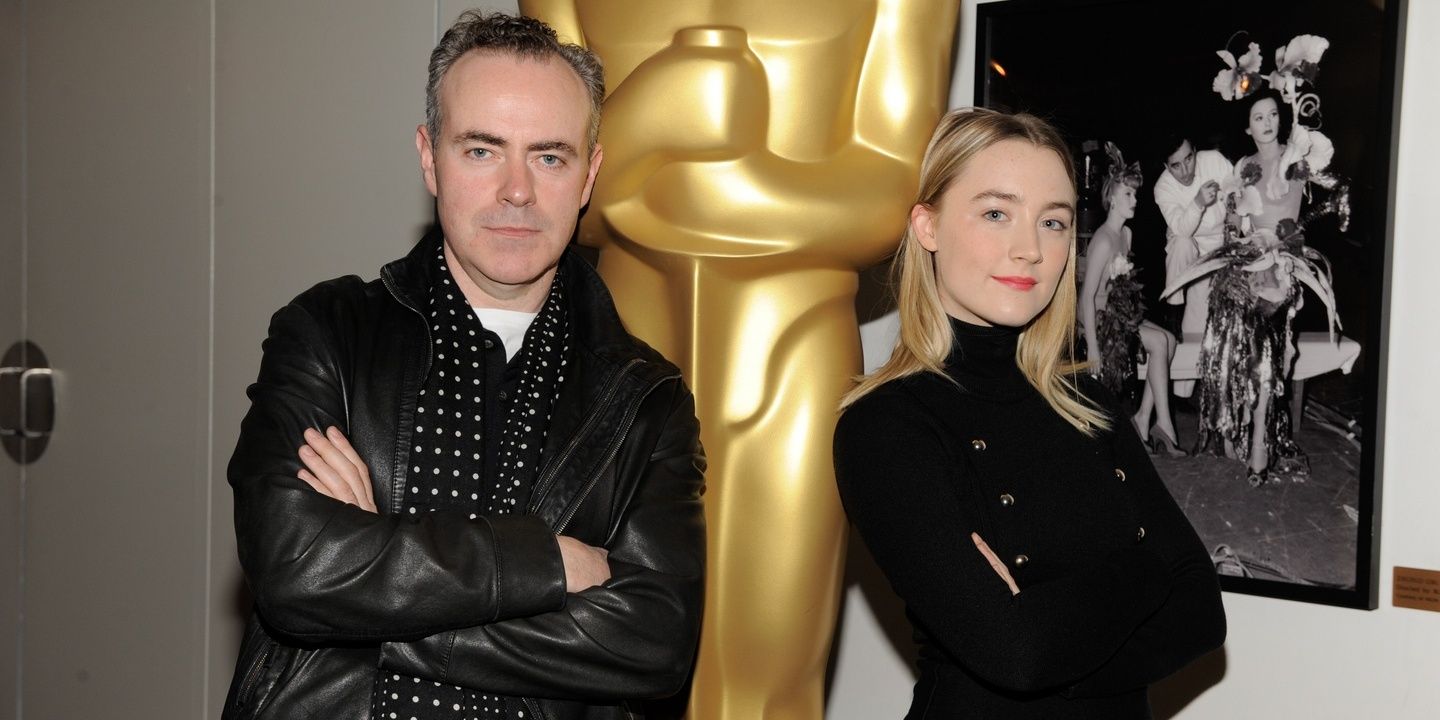 While director John Crowley may admit to making some changes, he sure seems passionate about the project. The same interview describes him as "enamored" with the story. If fans can trust that the director is one of us, we can sleep a little easier.
John Crowley also has an excellent resumé. His last feature film was Brooklyn, another literary adaptation. The film received positive reviews and an Oscar nomination for Saoirse Ronan. Crowley is also known for directing Boy A, about a boy with a dark past. Reassuringly, Boy A is also based on a novel. Though The Goldfinch is a juggernaut of a novel, Crowley's experience suggests he's an excellent fit.
2

Nervous - Lack of author involvement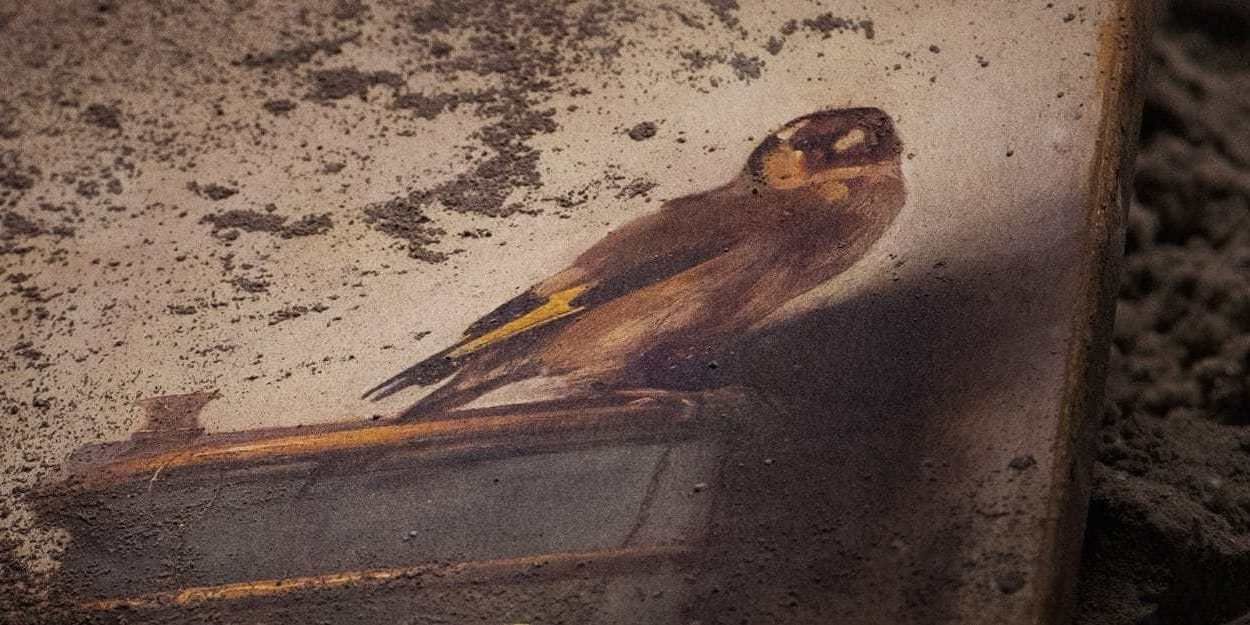 If there is one person fans can trust with a literary adaptation, it's the book's author. Many authors, like Gone Girl's Gillian Flynn, adapted the screenplays themselves. However, for Goldfinch, Donna Tartt was decidedly hands-off. In an interview with Yahoo, John Crowley revealed that he only met Tartt once prior to filming and that she never visited the set. His response was simply, "She was busy."
Fair enough. She is a wildly successful author after all. It's also possible that Tartt had utmost faith in the film. The screenplay was adapted by Peter Straughan, nominated for an Oscar for Tinker Tailor Soldier Spy, so it's got some cred behind it. But knowing Tartt didn't have a strong influence in the making of the film is more disquieting than it is reassuring.
1

Excited - Oscar bait release date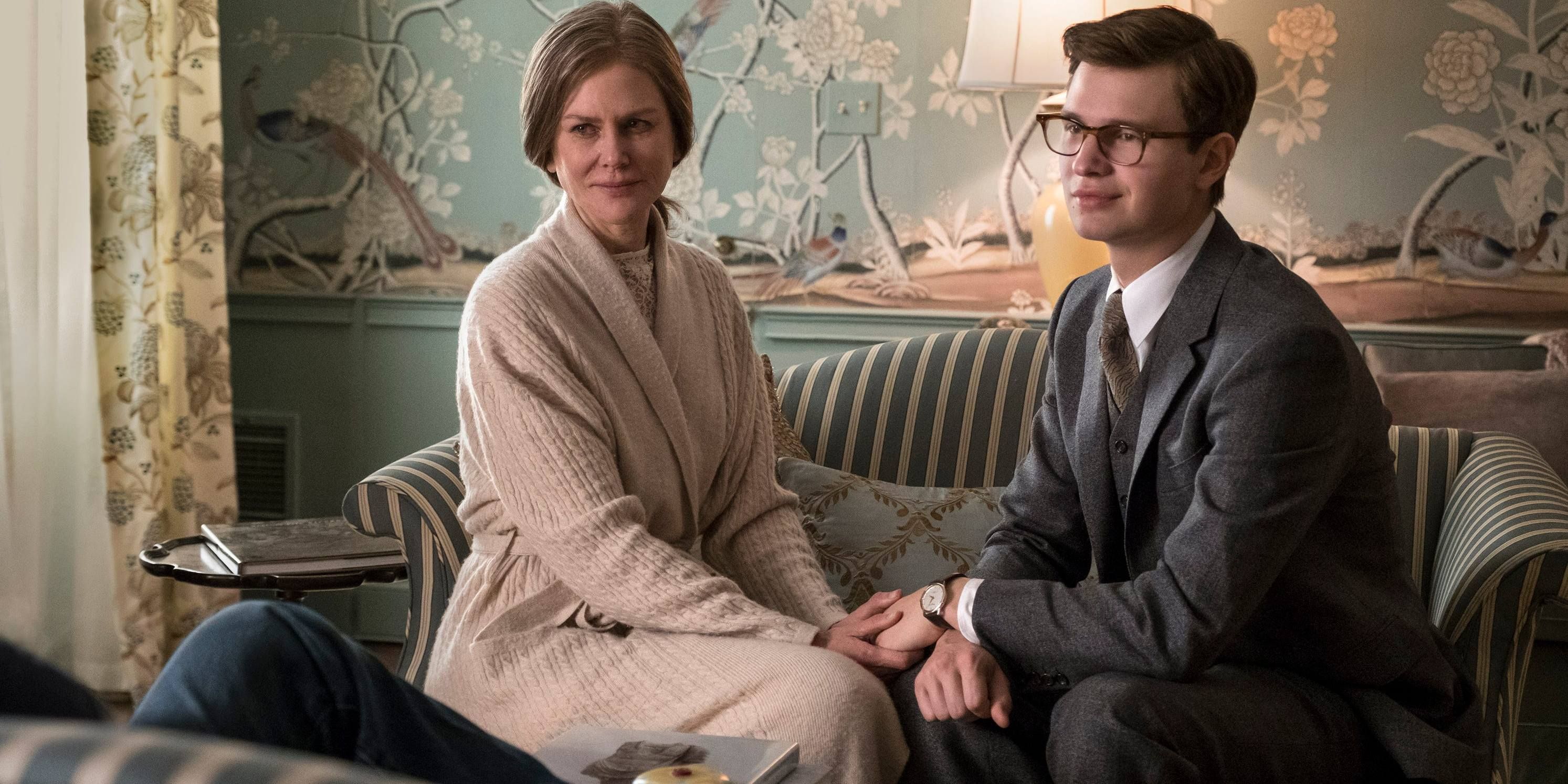 Warner Bros. has officially given The Goldfinch a release date for September 13, 2019. Releasing a film, particularly one with The Goldfinch's dramatic cred, in the fall usually points to a bid for the Oscars race. Traditionally, awards contender films play the fall film festival circuit and build up buzz amidst critics before being released to the masses later in the season.
One pause for concern is that The Goldfinch's initial release date was October 11, 2019. This is worrisome because September is very early in the film season, meaning those films can be forgotten. Prime release dates usually take place between Thanksgiving and Christmas. However, Deadline pointed out that The Goldfinch date shift might be a response to an earlier Oscars ceremony in 2020. Basically, awards season is a tough nut to crack. It would be great if The Goldfinch picked up some awards, but fans just hope it's worthy to be in the conversation.
This entry was posted by Screen Rant on June 14, 2019 at 7:06 am, and is filed under TV News. Follow any responses to this post through RSS 2.0. You can skip to the end and leave a response. Pinging is currently not allowed.