Warframe Empyrean Expansion Trailer Revealed at E3 2019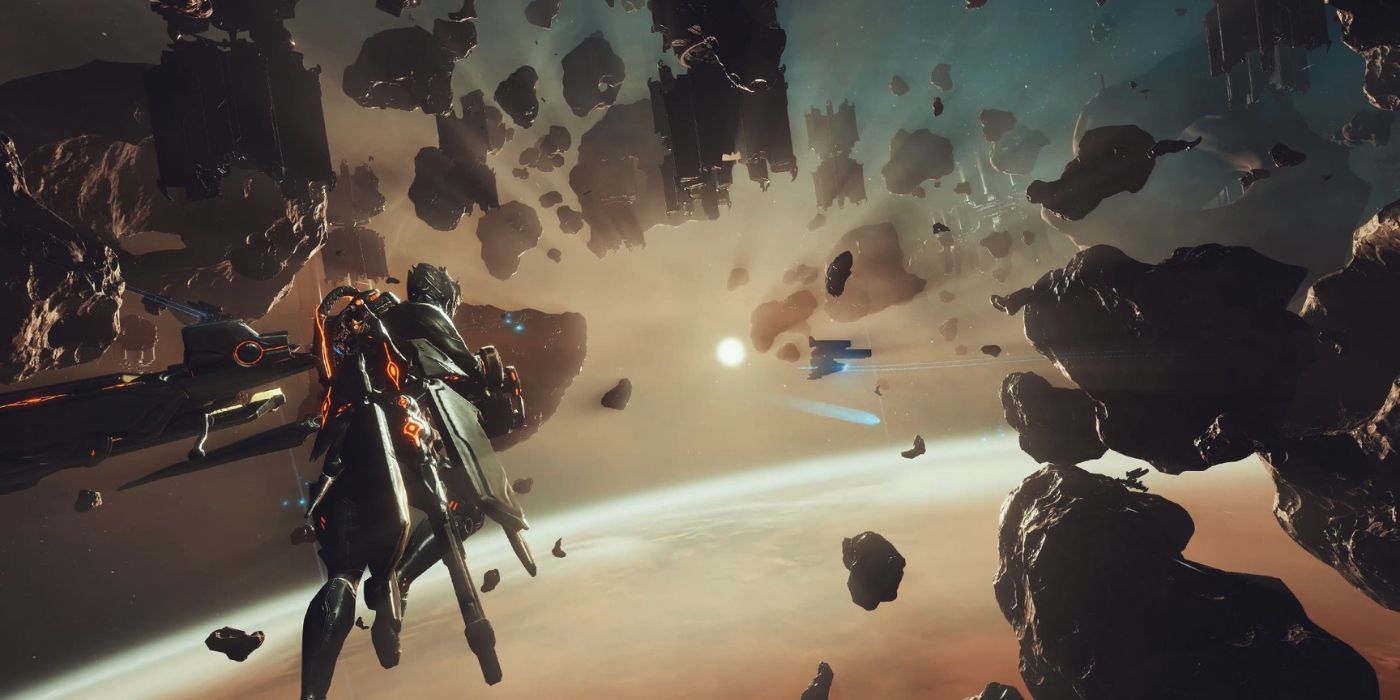 Digital Extremes showed off a new expansion at this year's E3 2019 PC Gaming Show for their free-to-play shooter: Warframe Empyrean was first announced at last year's Tennocon but this latest trailer features space combat, tactical ship-based gameplay, and more.
Warframe Empyrean was first teased at Tennocon in 2018, but the footage shown off at the PC Gaming Show elaborates on the features that fans had suspected would be available. It's likely that players will have to wait until this year's Tennocon to really get the lowdown on what Empyrean is going to offer beyond expanded combat options, but the trailer definitely gave fans of the game something to look forward to.
Related: Warframe Tier List: How To Choose The Best Warframe
The PC Gaming Show trailer for Warframe Empyrean was another bite-sized preview of what's to come. Previously known as Codename: Railjack, the expansion was elaborated on by Community Director Rebecca Ford when she took to the stage and teased some changes that Empyrean would be making to the core gameplay loop of the title. It looks like the expansion is going to add a strategy element to co-operative mechanics in Warframe by introducing 3v3 ship combat, where players will have to juggle operating stations in their own vessels before fending off enemies and taking down opposing ships either by sabotage or brute force. The trailer also suggests that ship combat is going to be active in multiple in-game locations, opening up a whole new world of possibilities.
The trailer also showed off new armor which has been confirmed to be called Nekros Prime. Ford noted that fans who decide to tune in for the TennoCon stream for at least 30 minutes non-stop on July 6 will be able to receive this armor as long as they're careful to make sure that their Twitch accounts are liked to their Warframe accounts. The ship combat is a huge innovative leap for Warframe Empyrean in terms of the standard mechanics of the title. It appears to be a blend of tactics and the fluid shooting that the free to play title is known for already, so it'll be exciting to see how this works in practice later in the year and how players will take to it.
If you're wanting to keep up with the rest of the news from this year's PC Gaming Show like the reveal of Terraria Journey's End, check out the E3 event hub that we're updating as find out more over the course of the week.
Next: Evil Genius E3 2019 Trailer Makes You The Supervillain
This entry was posted by Screen Rant on June 12, 2019 at 12:06 pm, and is filed under TV News. Follow any responses to this post through RSS 2.0. You can skip to the end and leave a response. Pinging is currently not allowed.