Archive for
August 11, 2019
0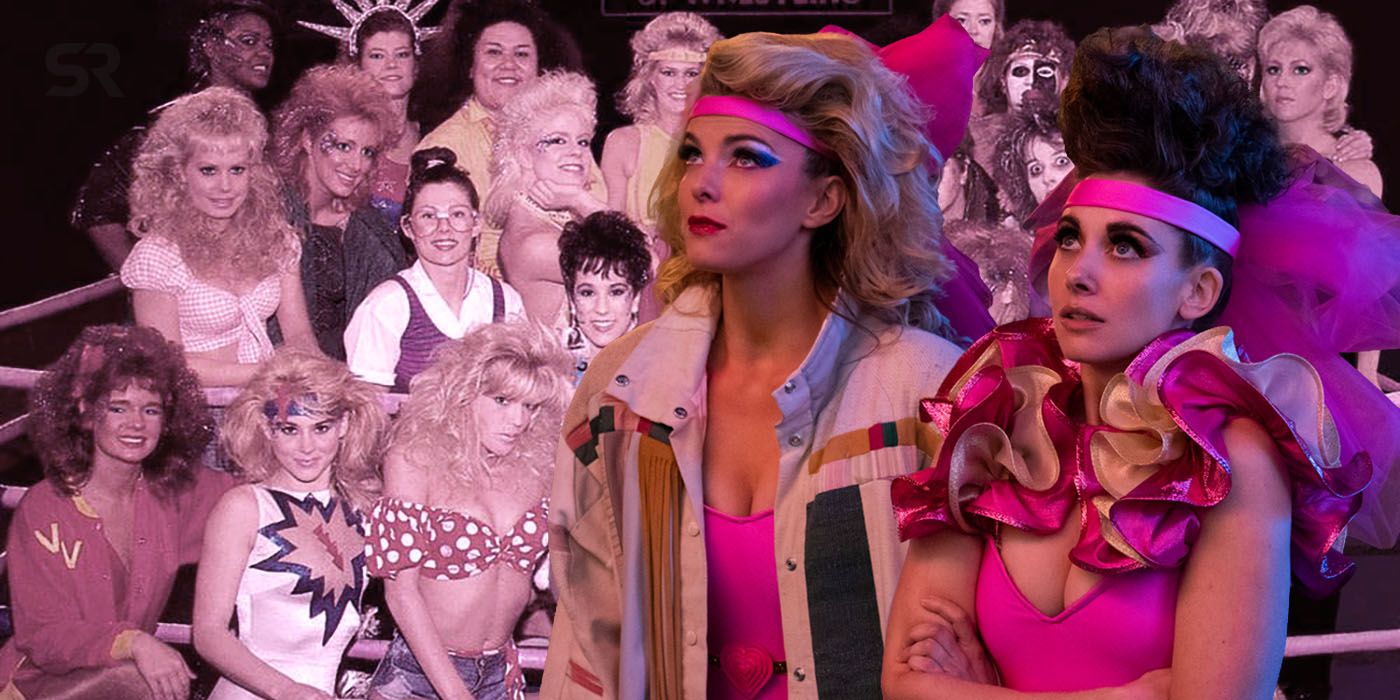 GLOW season 3 made a big leap to Las Vegas but here is the true story of the real-life Gorgeous Ladies of Wrestling in Sin City. The first two seasons of Netflix's critically-acclaimed series about women's professional wrestling in the 1980s were based in Los Angeles. Actresses Ruth Wilder (Alison Brie) and Debbie Eagan (Betty Gilpin) were among over a dozen women aspiring for a jumpstart to their acting careers but instead found themselves as part of the first all-women pro-wrestling league.
In its first two seasons, GLOW followed the dramatic lives of the female characters, but also spotlighted GLOW's abrasive director Sam Sylvia (Marc Maron) and their producer and financier, Bash Howard (Chris Lowell). Based out of a dingy warehouse in the San Fernando Valley, Sam and Bash attempted to turn a gaggle of neophytes into passable pro-wrestlers and outfitted them with outlandish gimmicks to play; Ruth became the Soviet villain Zoya the Destroya, Debbie played her All-American arch-nemesis Liberty Belle, and the other girls were given stereotypical characters like Welfare Queen, Fortune Cookie, and Beirut the Mad Bomber. The GLOW TV show became a minor success despite being relegated to a 2am time slot on a local TV station.
Related: GLOW Season 3 Cast And Character Guide
GLOW season 2 ended with the ragtag wrestling league losing their TV deal, which meant GLOW would be out of business. But at the last minute, a new opportunity arose for GLOW to become a live act in Las Vegas. The entire crew packed their bags and drove east to Sin City, where they would now take their place among Vegas performers like Siegfried and Roy. In GLOW season 3, GLOW becomes a live (but untelevised) show at the fictional Fan-Tan Hotel and Casino on the Vegas Strip. The GLOW girls live at the Fan-Tan and stage their show six nights a week, which takes a toll on their lives in various ways, both physically and emotionally. This paradigm shift was an exciting prospect, because it meant the Netflix series was going to more closely resemble the real-life GLOW fans remembered from the 80s.
However, GLOW season 3 diverted from what the original GLOW did and charted a different course entirely. As GLOW's showrunners Liz Flahive and Carly Mensch told Entertainment Weekly, "We're the opposite [of being beholden to the history of the real-life GLOW]". Here's the true story of what GLOW actually was as opposed to what fans saw in GLOW season 3.
The Real GLOW Was Always Based In Las Vegas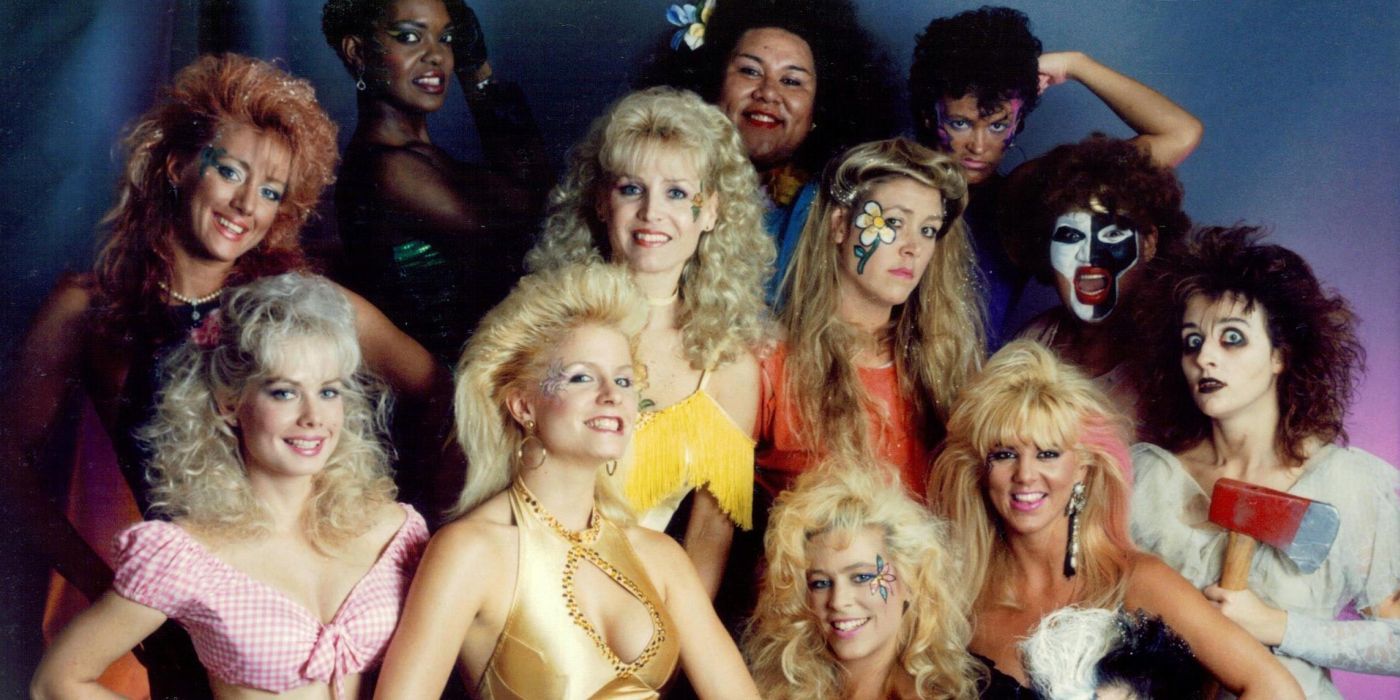 The real-life GLOW was always based in Las Vegas and it was the brainchild of David McLane, the babyfaced entrepreneur and lifelong wrestling fan whom Bash Howard is based on (Chris Lowell even mimicks McLane's excitable announcer's voice). However, the GLOW girls' politically incorrect and stereotypical gimmicks were created by GLOW's director Matt Cimber, whom the character of Sam Sylvia was based on. McLane and Cimber clashed over GLOW's creative direction, which led to McLane quitting after season 2 - not unlike the power struggle between Bash and Sam in GLOW season 3.
GLOW's nationally syndicated TV series was taped at the ballroom of the Riviera Hotel and Casino on the Strip and the GLOW girls lived in the hotel just like their Netflix counterparts do in GLOW season 3. Similar to how it was depicted in GLOW season 1, the actresses who would become GLOW girls were recruited in LA, but they immediately went to Vegas upon casting and were trained to wrestle by wrestling legend Mando Guerrero. GLOW was headquartered in Las Vegas for its entire 1986-1990 run, but only the first two seasons were taped at the Rivieria. The final seasons of GLOW were taped in a warehouse three miles from the Strip. Netflix's GLOW reversed this by starting in an LA warehouse in GLOW seasons 1 and 2 before relocating to the Fan-Tan in Vegas.
Related: GLOW Season 3: The True Story Of The Challenger Disaster
Additionally, the GLOW girls only lived in the Riviera for the first few weeks before being relocated to nearby apartments. However, life for the real GLOW girls was different from the hard-partying ways Netflix's GLOW girls enjoyed in Las Vegas because they were subjected to strict curfews and were fined for violations. Further, in the 1980s, before the Internet and social media exposed the pro-wrestling business, the GLOW girls had to live by the strict guidelines of the "good girls" and the "bad girls" not being seen together in public in order to preserve their TV personas and rivalries. The GLOW girls were also ordered to remain in character when seen in public. Each of the GLOW girls also had a rap unique to her individual character as well as a "GLOW Rap" for the entire show, which Netflix's GLOW did a version of written by Rhonda (Kate Nash).
The Real GLOW Was Bigger And More Successful Than Netflix's GLOW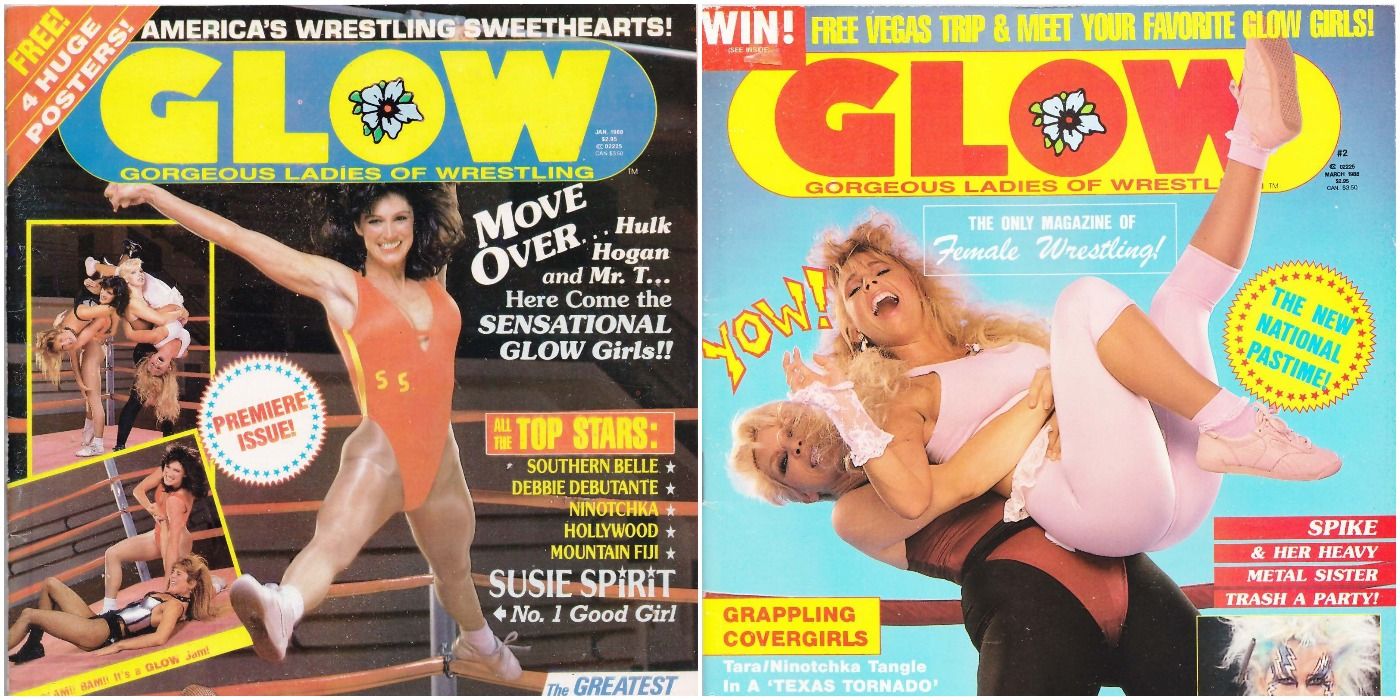 A big difference from the real-life version of GLOW is how minor league Netflix's version is, even after 3 seasons and a jump to Las Vegas. In reality, GLOW was a gigantic success and a bonafide pop culture phenomenon in the late 1980s. The first season of GLOW was sold to 30 markets and 6 other countries, but that expanded to over 100 markets as the series grew in popularity - mainly with young kids, who loved the colorful characters, and college-aged males who loved the sexuality of the show. Unlike the Netflix series, which has maintained its cast for 3 seasons, many original GLOW girls and McLane left the show after season 2 and were replaced with a new crop of GLOW girls. This refreshed the product with new characters and did nothing to hinder GLOW's popularity.
At the height of GLOW's success, GLOW had its own magazine and the promotion also occasionally toured and staged shows around the country. The GLOW girls also made multiple appearances on other TV series; daytime talk shows like Phil Donahue and Sally Jessie Raphael booked GLOW as guests and the GLOW girls also appeared as contestants on popular game shows like Family Feud, where they took on male pro wrestlers from World Championship Wrestling (WCW). GLOW girls Babe The Farmer's Daughter (Ursula Hayden) and Hollywood (Jeanne Basone) also guest-starred on prime time TV shows like Married... With Children and several of the GLOW girls posed nude for Playboy in 1989.
By comparison, Netflix's version of GLOW is still struggling for recognition after 3 seasons; it was also disappointing that they also didn't go to Las Vegas to produce a television show, which is what launched the real-life GLOW to mainstream popularity. It's possible that if GLOW season 4 happens, the Netflix series will finally depict GLOW as the mainstream sensation the promotion became in real life because Debbie and Bash now own a TV network, but that still puts the streaming service's hit series way behind the success of the real-life GLOW.
Related: GLOW Is One Of The Best TV Series on Netflix In August
Why The Real Life GLOW Ended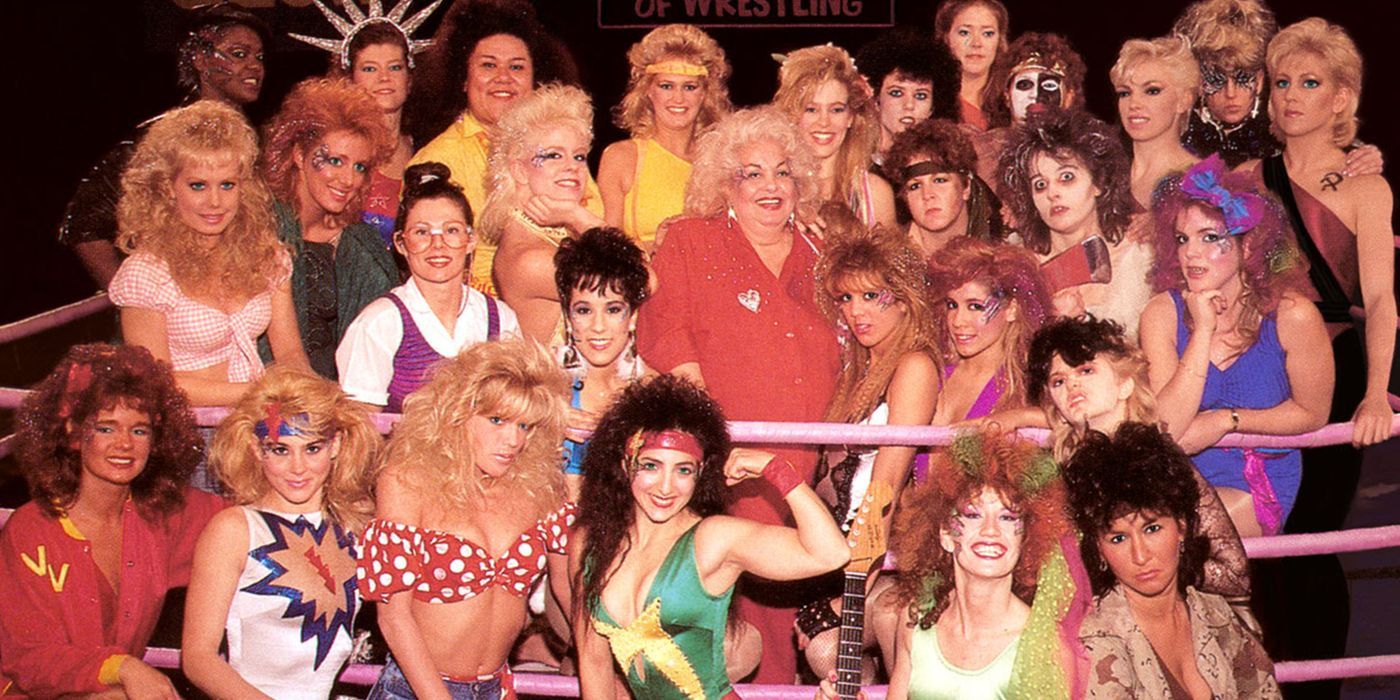 After 4 seasons and over 100 episodes, GLOW abruptly stopped production in 1990. There was no series finale or wrap party for the GLOW girls when the promotion suddenly folded. While 'financial turmoil' was blamed for GLOW ending, there were also rumors that Meshulam Riklis, who owned the Riviera and was GLOW's financial backer, was caught having inappropriate relations with some of the GLOW girls by his wife, actress Pia Zadora. Riklis was said to have pulled his support of GLOW to appease his wife, which instantly doomed the promotion. In the decades since, GLOW has staged some revivals and some of the GLOW girls went onto success, both in WWE and in the entertainment business, but GLOW remains a fondly-remembered symbol of its era by its fans.
By contrast, GLOW season 3 ended with a cliffhanger that promises another paradigm shift for the series, although Netflix has yet to announce its renewal for season 4. If GLOW falls victim to Netflix's habit of canceling its original series after 2-3 seasons, that ending would be an ironic echo of how the original Gorgeous Ladies of Wrestling left Las Vegas.
Next: What To Expect From GLOW Season 4
GLOW is available to stream on Netflix.