Archive for
August 31, 2019
0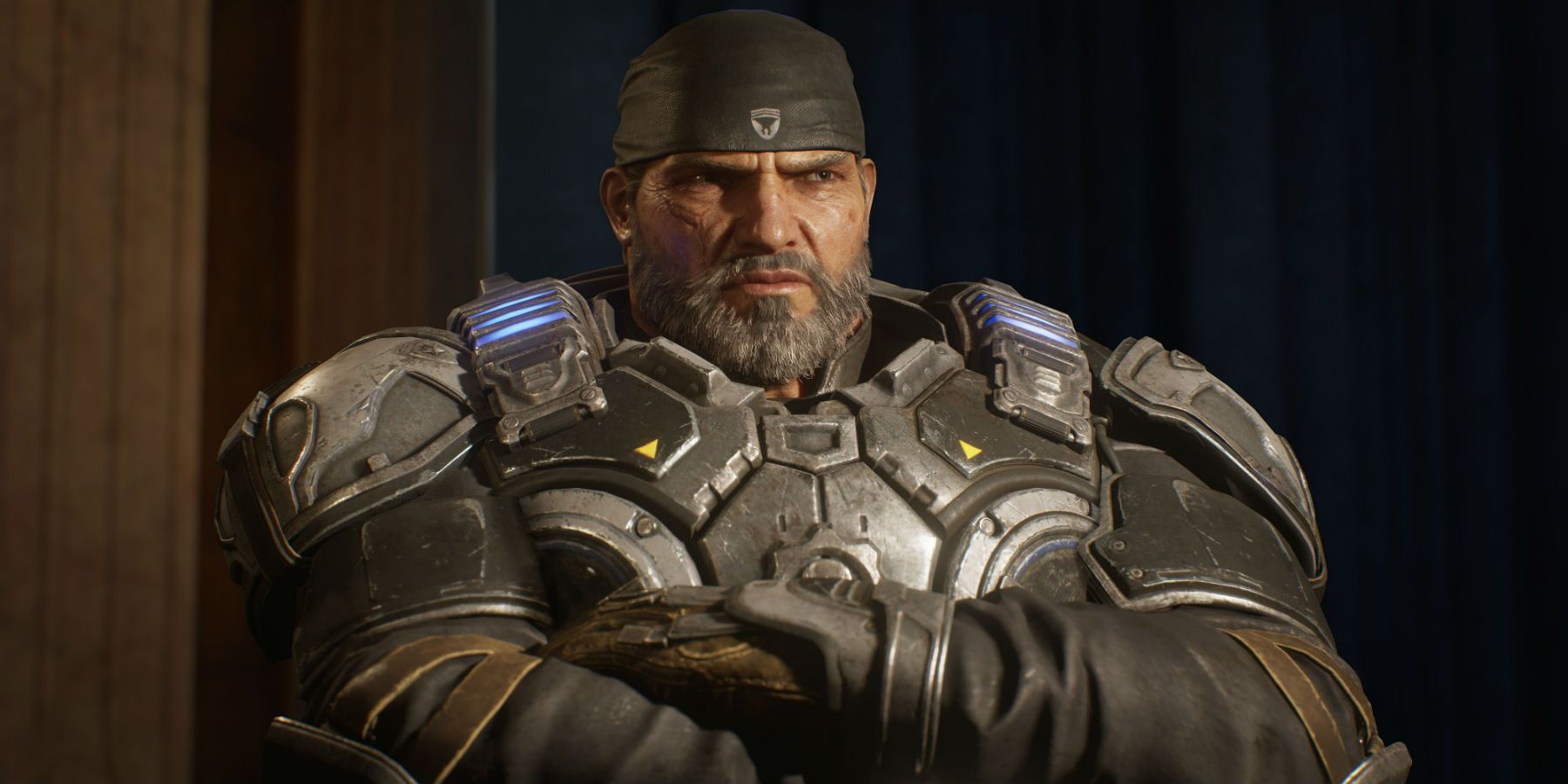 Gears of War fans may have a lot to look forward to when Gears 5 drops, but at least one of its developers says the most exciting part is finally getting answers to some of the series' lingering questions. More than a decade after the original game's release (and even longer in the franchise's fictional timeline), there are still plenty of important details about the storyline that fans and characters alike are dying to know.
With its gun-mounted chainsaws and exceedingly buff protagonists, Gears of War might look like a mindless shooter, but that appearance hides a surprisingly dense backstory. In short, the planet Sera is transformed by the discovery of an abundant clean energy source called Imulsion, which eventually leads to economic disparity, war, and a complete rewriting of global politics. Years later, a hostile species called the Locust invade the surface from its underground home, leading in due time to the near destruction of humanity. What makes the story more interesting than it might seem at first is how it delves into the reasons for the Locust's invasion, which involve that supposedly clean energy source, the discovery of a common enemy, and some human intervention.
Related: Halo & Gears 5 Crossover Adds Noble Team To Ultimate Edition
Gears 5 takes place more than 25 years after the original game, but it seems like it will explore Sera's past as much as it charts its future. Bonnie Jean Mah, Gears of War franchise narrative lead at The Coalition, told Screen Rant that the new game would resolve some questions that were raised back in the first three games.
"With Gears 5, I'm so excited for fans to get answers to things that maybe were brought up games and games ago. I can't say much about it here, but I think that fans are going to be rewarded for some of those questions that were brought up in the original trilogy."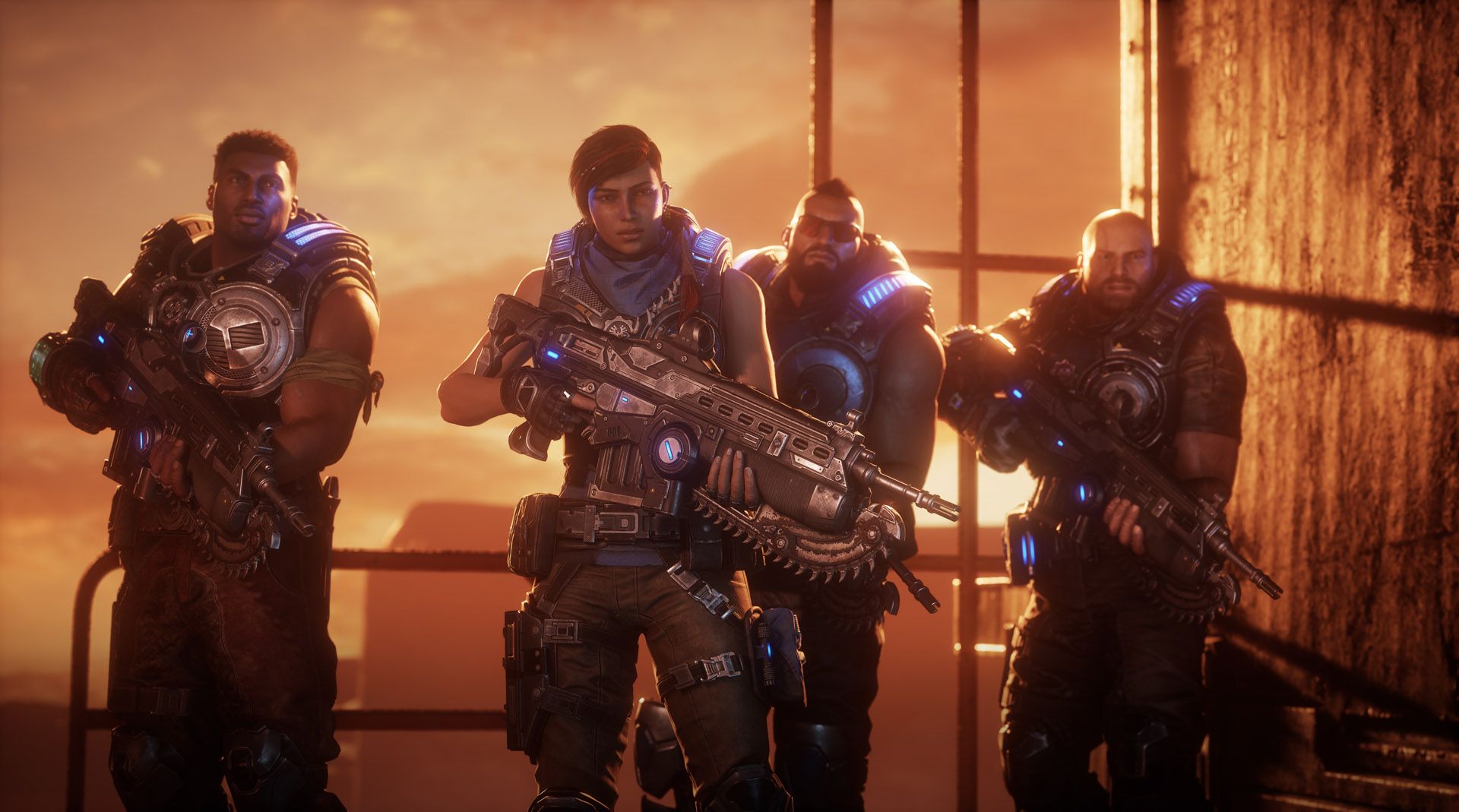 Those questions likely include how much government leaders knew about Imulsion before it started causing problems and what kind of contact humans had with the Locust before they emerged to attack the surface. Gears 5's protagonist, Kait Diaz, has a closer relationship to the Locust than any previous character in the game, and her journey to learn the secrets of her past could serve as a way to reveal more to players as well.
Of course, Gears 5 is still an action game, and its focus on expanding the story doesn't look like it will come at the expense of its combat. As Mah explains it, "All of our story is meant to give motivation to the gameplay." Along with its new co-op modes, Gears 5 will also introduce new enemies and weapons. Mah says her favorite addition to the arsenal is the Lancer GL Assault Rifle, a new version of the game's iconic Lancer that replaces the mounted chainsaw with a grenade launcher.
The Coalition seems to be taking more risks with both the story and gameplay in Gears 5 after the successful but safe Gears of War 4. Making major changes to a popular franchise is a daunting task, but it's one that the developer is tackling head on.
Next: Gears 5 Wants To Change The Way Video Games Are Monetized