Dog the Bounty Hunter's Son Opens Up with Emotional Post About Missing His Mom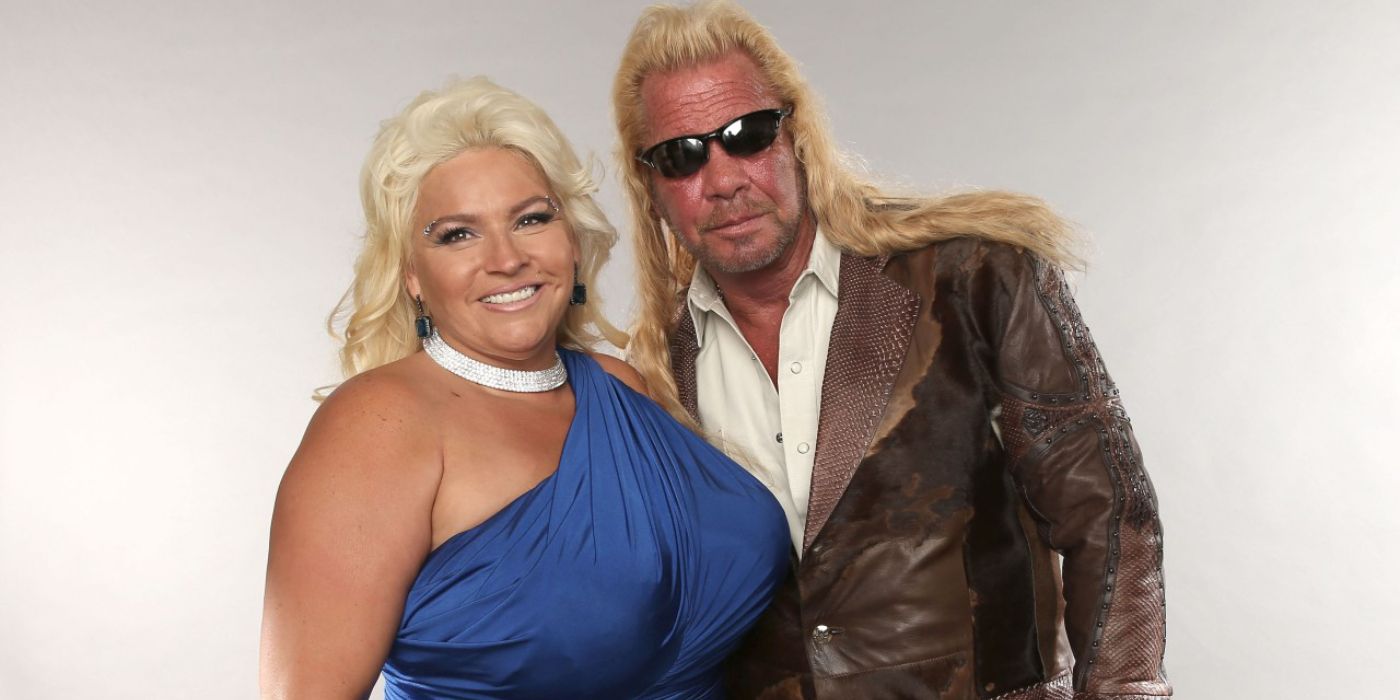 Duane "Dog" Chapman's son, Garry Chapman, opens up with an emotional post about missing his mom after her passing. Garry boy, as he's known on the show Dog's Most Wanted, has been struggling a lot after his mom's death.
Beth passed away at the age of 51 after fighting a long and painful battle with stage 4 throat cancer. She was in and out of the hospital and had undergone aggressive chemotherapy after her cancer returned in November 2018. The couple was set to host a new series, Dog's Most Wanted for WGN America, in which a portion of the show would feature her cancer struggle. After being hospitalized for difficulty breathing on Saturday, June 22, she was then placed in a medically-induced coma by doctors for her own safety after experiencing severe pain from lack of oxygen. After days in a coma, Beth passed away at 5:32 am on June 26th in Hawaii. She left behind two children from previous relationships - Dominic Davis and Cecily Barmore Chapman - as well as two from her marriage with Dog - Garry and Bonnie Jo Chapman.
Related: Dog the Bounty Hunter Selling Beth Chapman's House in Hawaii following Her Passing
18-year-old Garry, the youngest of the blended family, is having an especially rough time dealing with the passing of his mom. He went to Instagram to post a picture of his mom with an emotional caption. He wrote about how he sometimes finds himself looking through his phone for messages from his mom. He wrote, "I find myself navigating though [sic] my phone wondering why I've not gotten a text from you some times."  The heartbreaking caption concludes with, "It's been one of those days." Beth's son is seen in the picture wearing a red suit jacket and black tie towering over his mom as she smiles for the camera in their home in Denver, Colorado. See the full post below:
After posting the emotional tribute post, there were plenty of family members, friends, and fans all reaching out to Garry in his time of need. His sister Lyssa commented, "Love you Garry boy." His other sister, Bonnie replied to the post, "Me too little bro, know you can talk to me." The fans, who have watched Garry grow up on the hit TV show Dog the Bounty Hunter, responded to the post as well. One user wrote about the loss of their mother and writing words of support: "Just remember she is always with you and she will guide you through anything that comes your way." Garry has remained strong for his family in the wake of his mother's death, he even spoke at the celebration of life memorial in Colorado. Garry, who has been seen on Dog The Bounty Hunter since 2006 when he was just five years old, is now getting a spot full-time on the new show as he followed in his father's footsteps by becoming a fugitive recovery agent.
Fans can watch Garry take on Beth's legacy as he tracks down and arrests bad guys, just like she had. The loss Garry is feeling must be tremendous, but the fact that he's living in her footsteps shows how much she's impacted his life. Fans can watch more of Garry on Dog's Most Wanted on WGN America.
Next: Dog the Bounty Hunter Says He Will Never Re-Marry Following Beth Chapman's Death
Source: Garry Chapman
This entry was posted by Screen Rant on September 12, 2019 at 2:09 am, and is filed under TV News. Follow any responses to this post through RSS 2.0. You can skip to the end and leave a response. Pinging is currently not allowed.