The Courageous Heart Of Irena Sendler: Hallmark's Darkest Movie?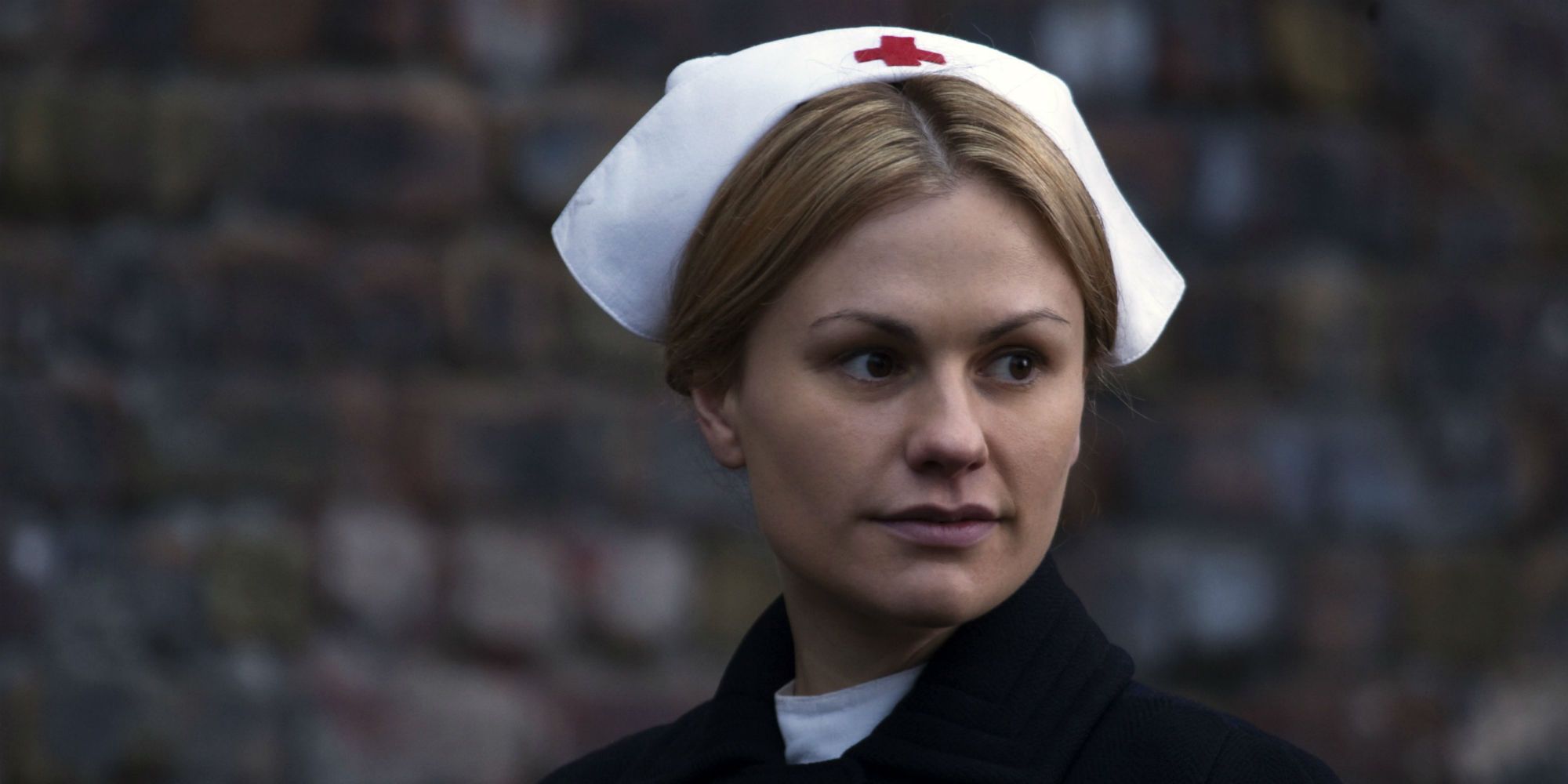 Here's why Hallmark's The Courageous Heart Of Irena Sendler is one of its darkest films to date. Hallmark movies aren't exactly known for their serious, hard-hitting subject matter. They're typically schmaltzy affairs with titles like Expecting A Miracle or Falling In Love With The Girl Next Door that often focus on romantic or quasi-religious plots. Then there are Hallmark Christmas movies – like The Town That Christmas Forgot or A Very Merry Mix-Up – that are almost offputtingly sugary.
Even Hallmark's murder mystery films are curiously wholesome, so to say the channel isn't one to dip its toes into more depressing topics is an understatement. While the channel has made biographical and wartime-set dramas before, they usually tend to retain that signature Hallmark sentimentality, which is what makes The Courageous Heart Of Irena Sendler stand out so much among other their other films.
Related: The Best Hallmark Christmas Drinking Game is Here
Set in Nazi-occupied Poland, the film stars Anna Paquin (True Blood) as Irena Sendler – a real-life Polish-Catholic social worker who, with the help of other resistance fighters, smuggled thousands of Jewish children out of the Warsaw Ghetto to safety during World War II. With its focus on Nazi persecution of Jewish people and one person's efforts to save them, it's not surprising that The Courageous Heart Of Irena Sendler has been described as the Schindler's List of Hallmark movies.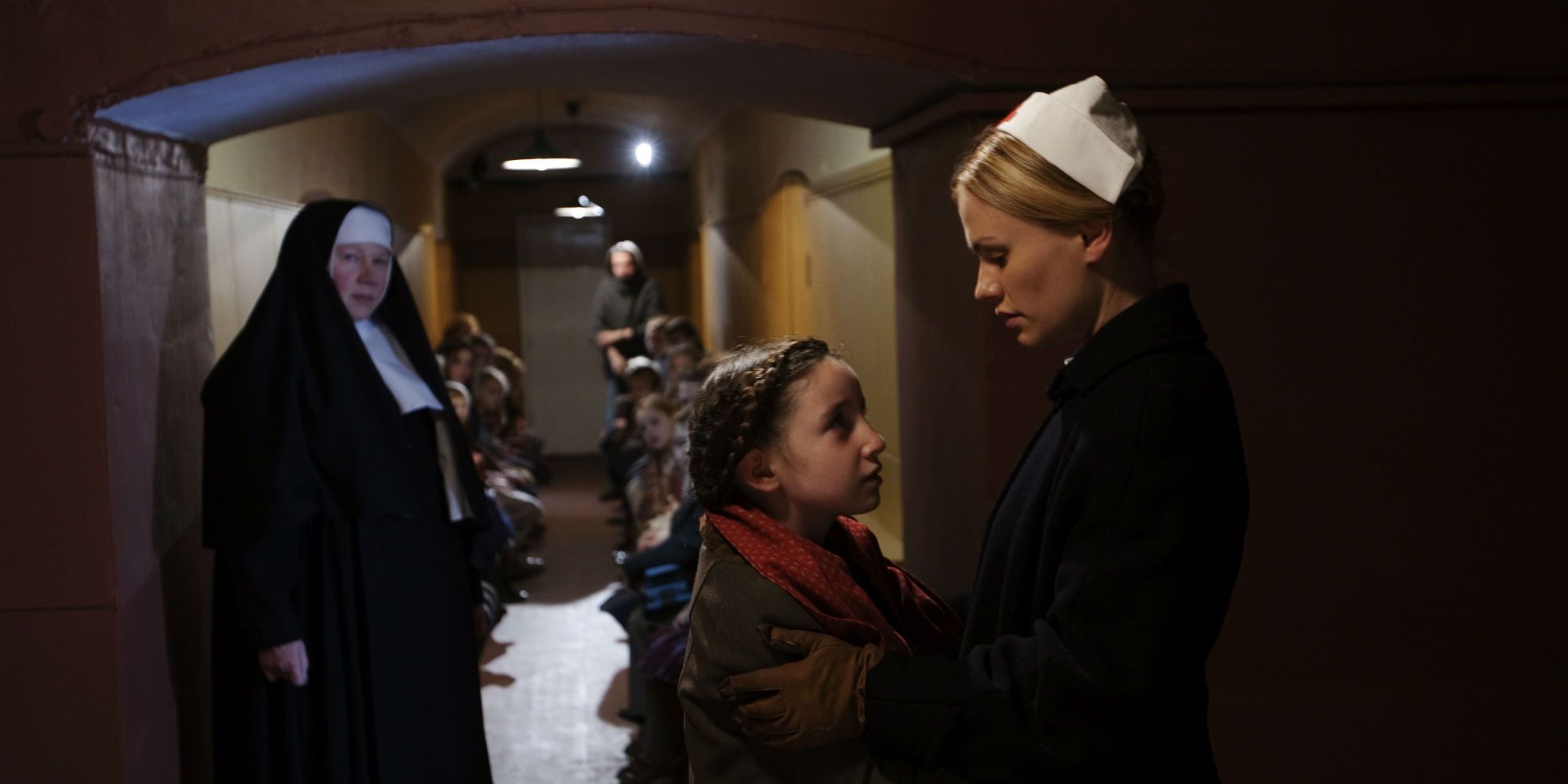 Any film focusing on the Holocaust is going to be harrowing but The Courageous Heart Of Irena Sendler has several scenes that really hammer home the atrocities that occurred during World War II. The film doesn't shy away from the bleak and hellish conditions of the Warsaw Ghetto and the ever-looming presence of the Gestapo, while scenes showing Jewish men, women, and children being deported to the Nazi's so-called 'work camps' show the alternative to life in the Nazi-occupied ghetto were far worse.
Scenes showing Irena convincing Jewish parents into handing over their children to uncertain futures are particularly heart-wrenching. In one scene, a pair of reluctant Jewish parents aren't persuaded until Irena informs them of the true nature of the Treblinka concentration camp. Other scenes show the Nazi's treatment of resistance workers during World War II when several of them are lined up and shot by a firing squad.
Thanks to its hard-hitting and very real subject matter, The Courageous Heart Of Irena Sendler is a rather atypical Hallmark movie when compared to the channel's usual content, but – for that reason – it's also one of its best.
Next: Jojo Rabbit Trailer & Poster: Taika Waititi Does World War II
This entry was posted by Screen Rant on September 12, 2019 at 2:09 am, and is filed under TV News. Follow any responses to this post through RSS 2.0. You can skip to the end and leave a response. Pinging is currently not allowed.