10 Underrated British Comedies On Netflix | ScreenRant
Britain has produced a plethora of hilarious comedies throughout the years, many of which are available on Netflix. Popular British sitcoms such as The Inbetweeners and The Office have enjoyed critical acclaim and been adapted and/or become successful overseas in their own right.
RELATED: 10 Best British Comedies To Stream On Netflix
However, there are several underrated British comedies available that might have slipped through the nets of fans. Each series offers a fresh perspective on different aspects of British culture, shedding light on sensitive issues whilst maintaining the well-known British sarcastic humor. Here are ten excellent British comedies available on Netflix you might not have heard of. Check them out next time you're Netflix-surfing!
10

People Just Do Nothing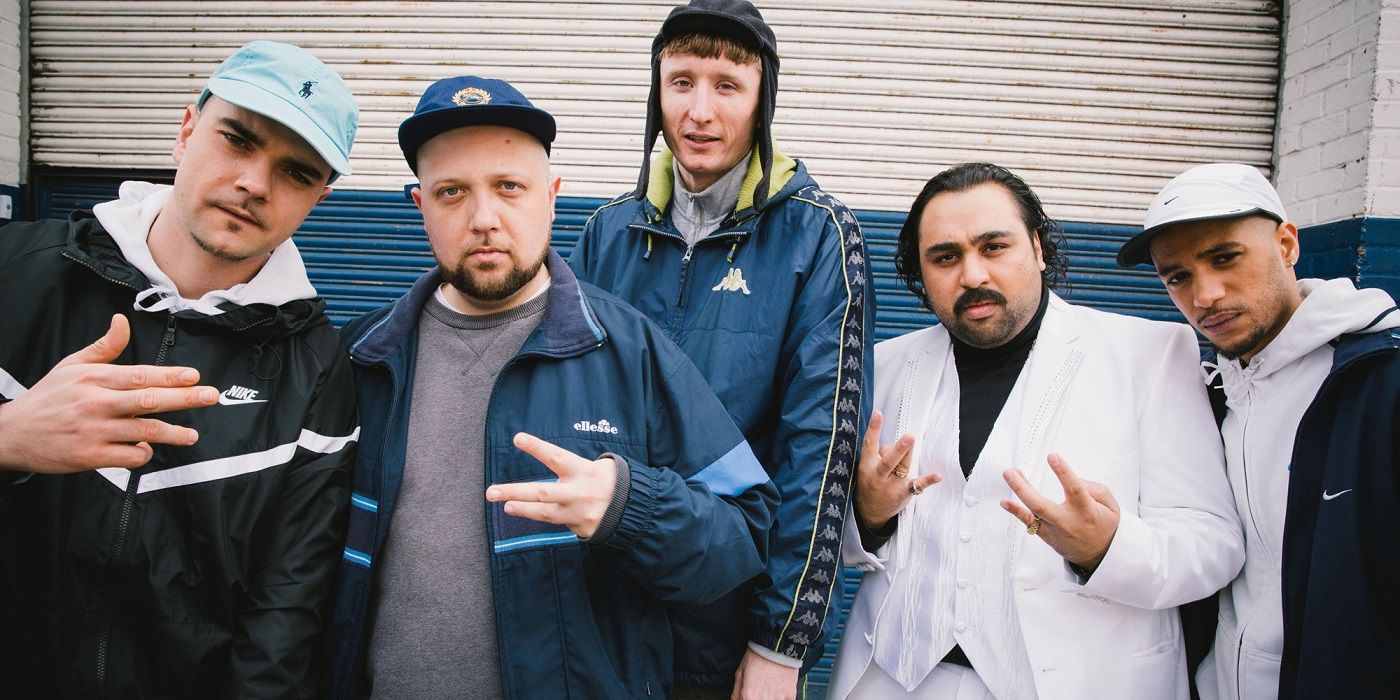 People Just Do Nothing is a British mockumentary sitcom that follows the lives of MC Grindah (Allan Mustafa), DJ Beats (Hugo Chegwin) and an assortment of friends as they broadcast garage and drum and bass music from their pirate radio station, Kurupt FM. The character work in the show is outstanding and there isn't a weak link in the cast, as every character is a comedic caricature of British stereotypes.
Grindah is seemingly the main character, a narcissistic young man with delusions of grandeur. It is Grindah's delusional belief that he is a world-famous rap artist that helps to make the show so funny, as the other characters react accordingly to his whims.
9

Red Dwarf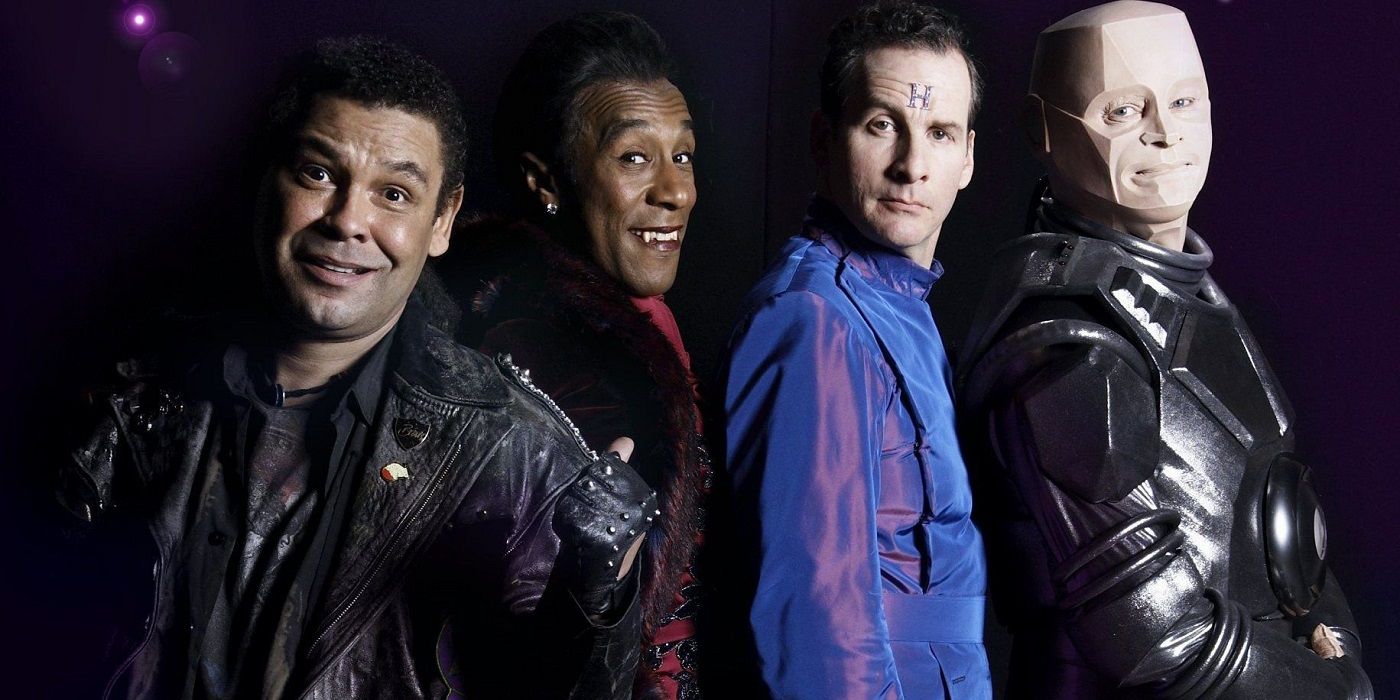 Red Dwarf is a sci-fi comedy that first aired in 1988, which has gone on to develop a cult following. The series was first broadcast on BBC2 until 1999, with an additional season titled Red Dwarf XII airing on October 2017.
The series follows the adventures of a group of friends on a spaceship, including the last known human alive, Dave Lister (Craig Charles), a hologram of his deceased best friend Arnold Rimmer (Chris Barrie), the mechanoid Kryten, and The Cat (Danny John-Jules), a humanoid creature who evolved from the pet cat Lister originally smuggles on-board. It has all the world-building of Star Trek with the traditional humor that has long been associated with British comedy.
8

After Life
Ricky Gervais' new Netflix show is an admirable amalgamation of dark comedy and existential despair. After Life was created, produced and written by Gervais, who also stars as the main character Tony Johnson, a journalist who becomes bitter and depressed following the death of his wife.
RELATED: 10 Quotes From Ricky Gervais' After Life That Will Make You Think
After Life is an extraordinary look into the human psyche that never fails to be funny, even when addressing such painful subjects. Tony remains a sympathetic protagonist even during the worst of his spiral into self-loathing and nihilism.
7

The IT Crowd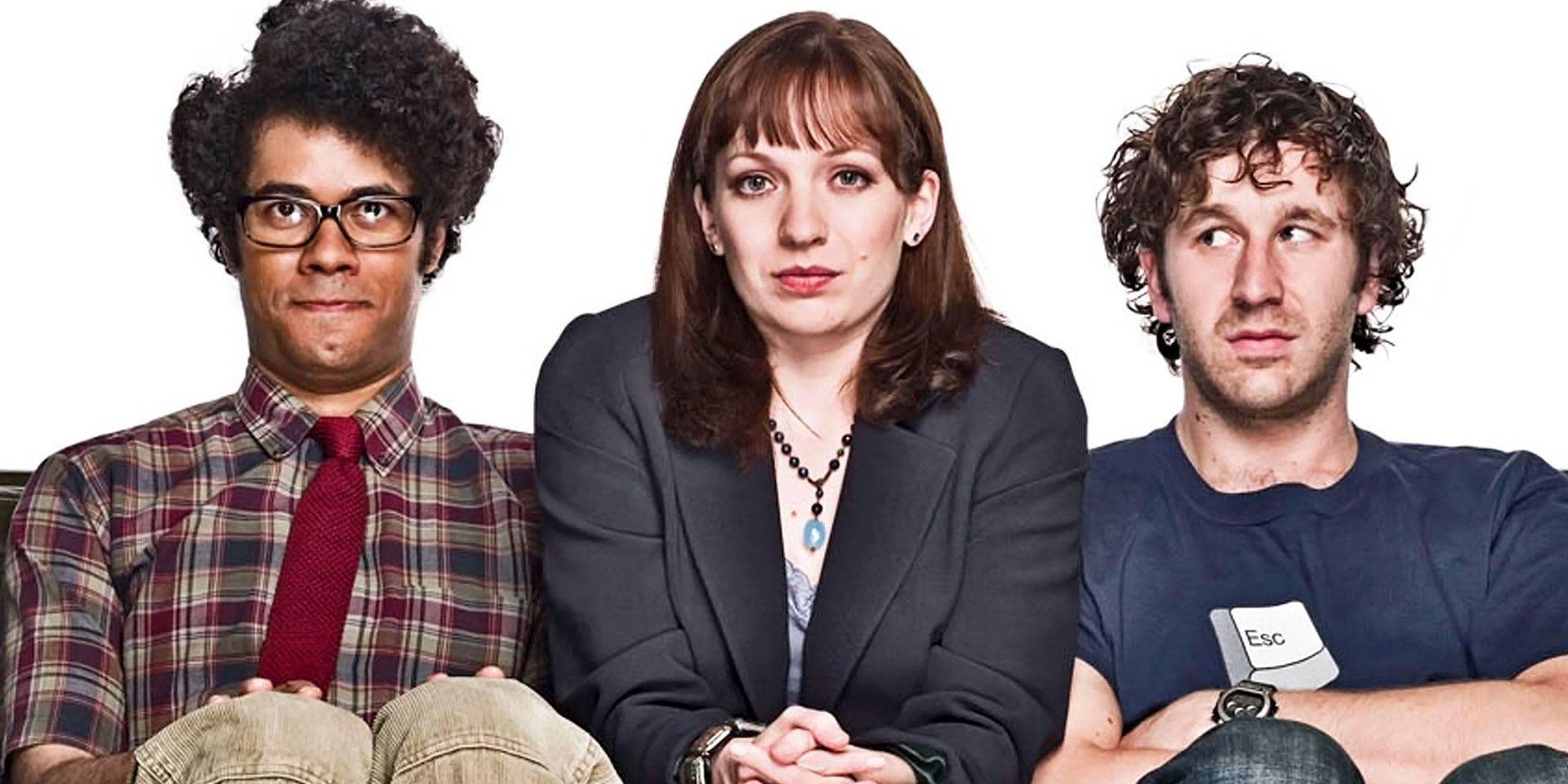 Originally broadcast by Channel 4, The IT Crowd is a sitcom centered around the IT department in the fictional Reynholm Industries. The three main characters are the socially awkward Moss (Richard Ayoade), irreverent Roy (Chris O'Dowd) and the completely unqualified Jen (Katherine Parkinson), a trio who pursue a multitude of hijinks from their forgotten office in the basement of the building.
Every character is hilarious in their own right, even minor additions such as Matt Berry's Douglas Reynholm, who brings a dynamic energy to the show.
6

The Mighty Boosh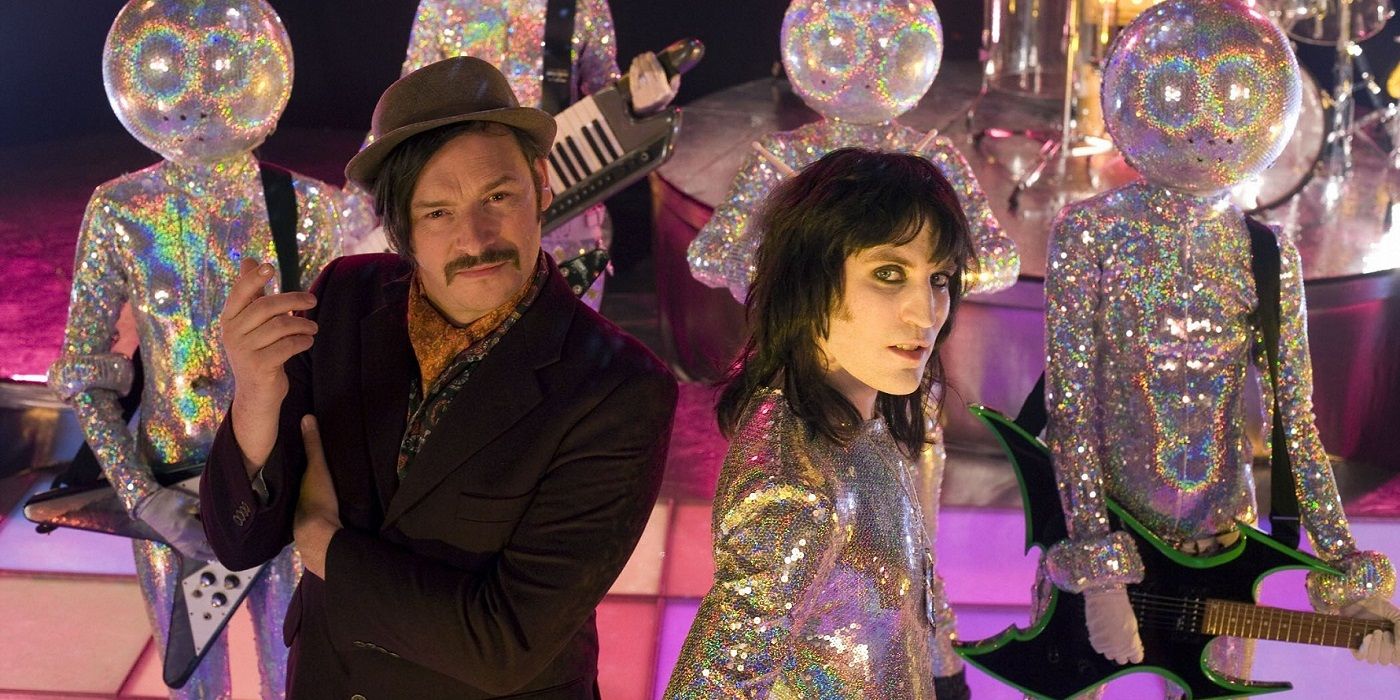 The Mighty Boosh was a mainstay program on BBC Three from 2004 until 2007, originally developed from theatre and radio. It is a surrealistic comedy written by and starring Noel Fielding and Julian Barratt that has also developed a cult following due to its outlandish set-up.
The sarcastic, bizarre tone of the show set it apart from other British comedies at the time of its initial broadcast.
5

Extras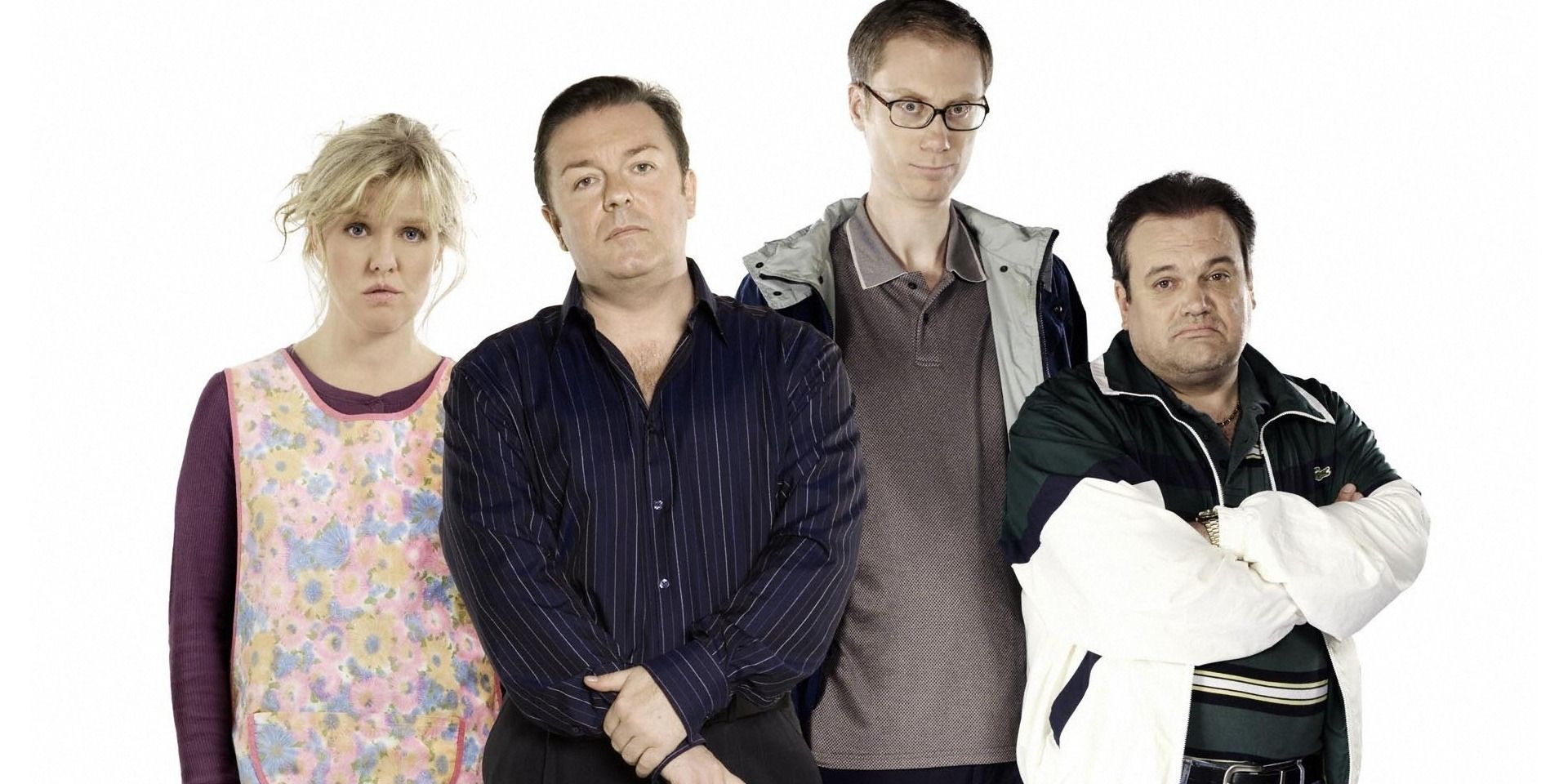 This is another British sitcom led by Ricky Gervais. It benefits from his dry wit and sarcastic sense of humor, as well as an ensemble cast of guest stars who feature throughout the series.
Ben Stiller has a guest appearance in the pilot episode, where he plays a hilariously over-the-top caricature of himself directing a war biopic.
4

It's The End Of The F****ing World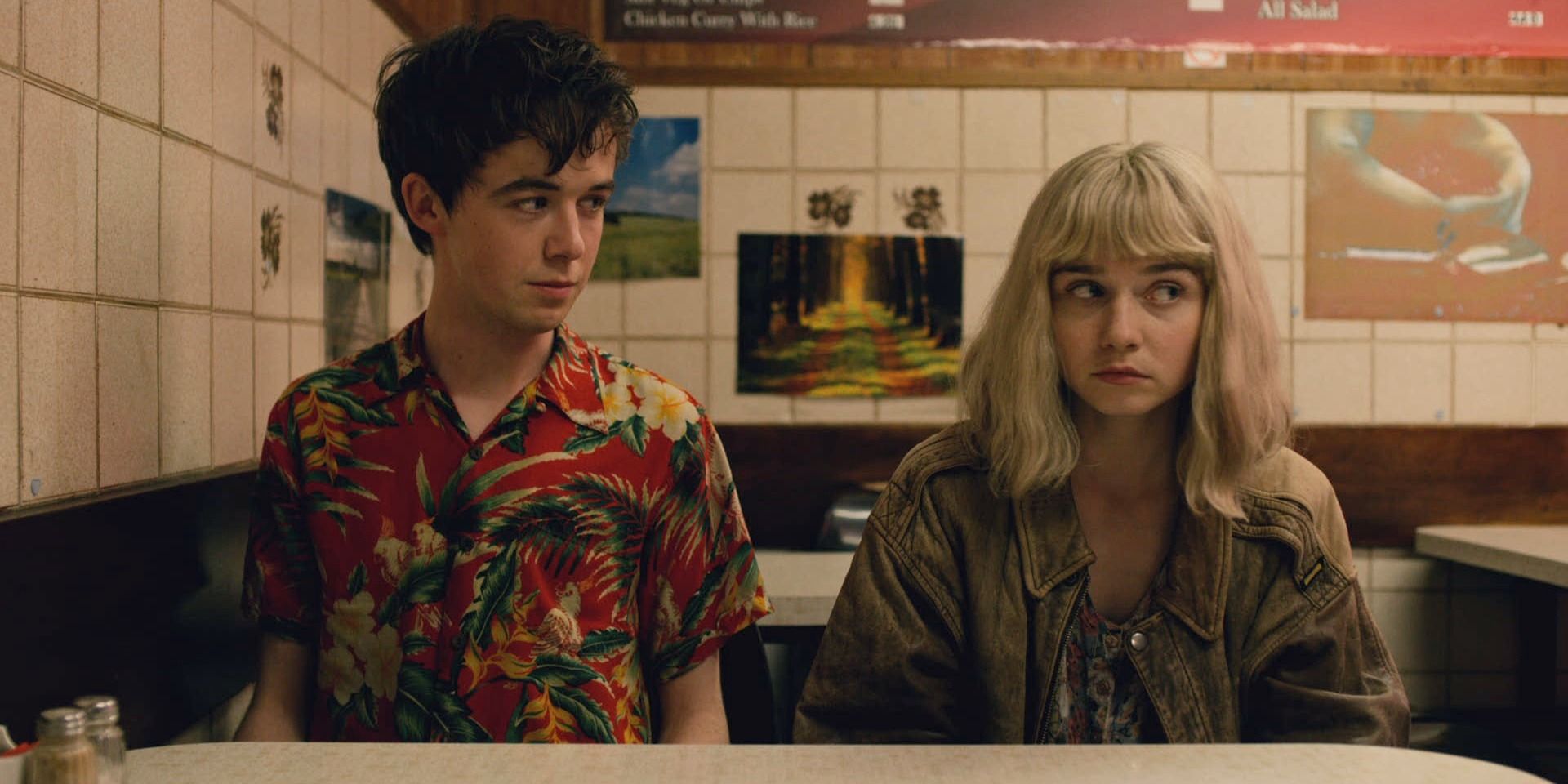 This show is both a hipster dream and a comedic collision of hard-hitting stories and hilarious characters. The dark comedy-drama is based on a series of graphic novels, and the first season debuted on Channel 4 in 2017.
The series follows troubled seventeen-year-old James (Alex Lawther) and his defiant classmate Alyssa (Jessica Barden). The two teenagers travel across the country on the run after James murders a serial killer who was trying to kill Alyssa, encountering several amusing situations and as well as emotional realizations along the way.
3

Friday Night Dinner
Friday Night Dinner is another British sitcom originally broadcast on Channel 4, starring Simon Bird from The Inbetweeners. It depicts the weekly Shabbat dinner in the middle-class Jewish home of the Goodman family, with a recurrent dose of silly, slapstick comedy.
RELATED: 10 British Murder Mysteries You Need To Watch 
The family's interactions with each other and their nosy neighbor Jim (Mark Heap) is often funny in a cringeworthy way, as the antics of the characters lead them into difficult (and often ridiculous) situations.
2

Absolutely Fabulous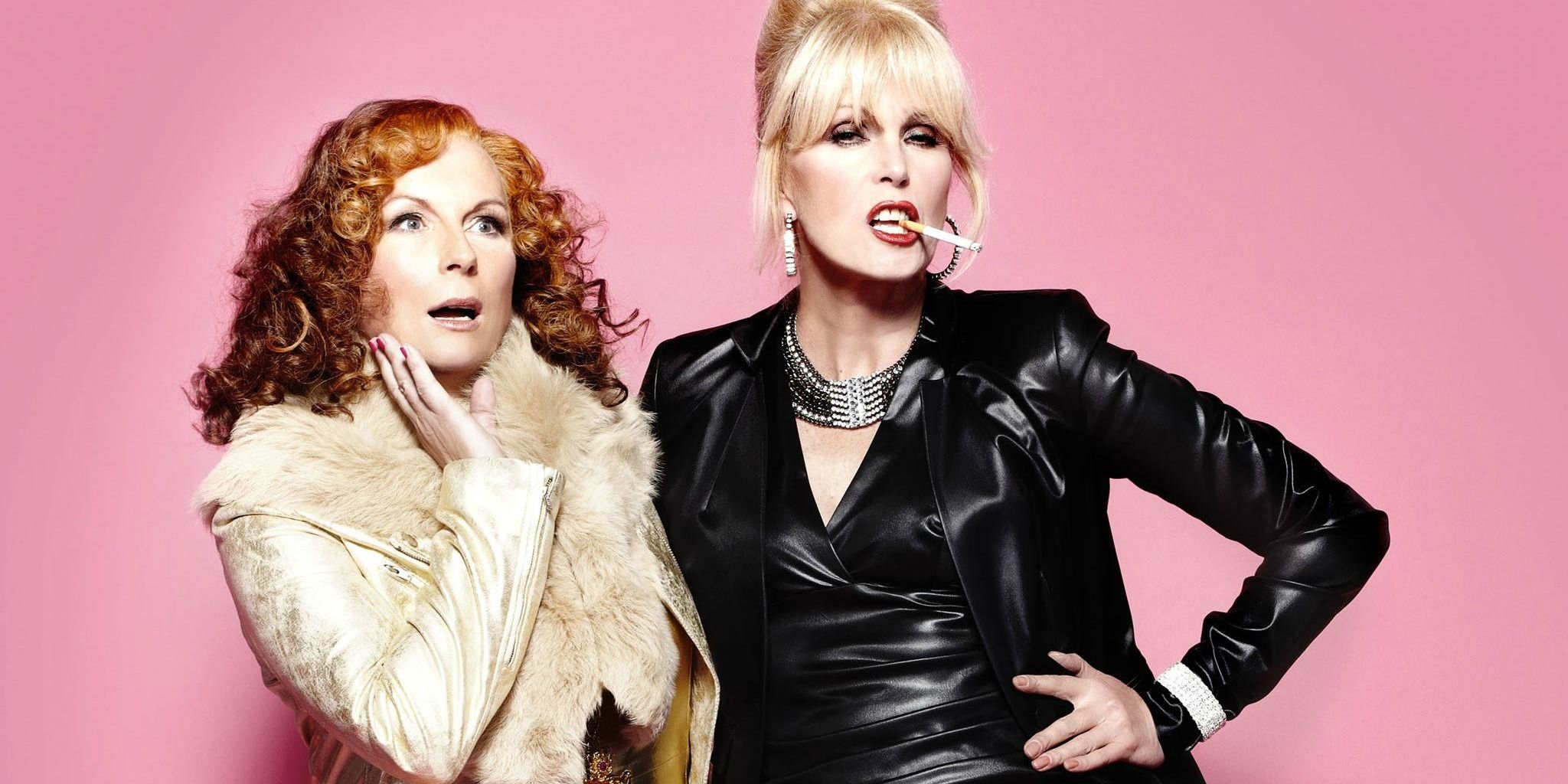 Absolutely Fabulous is a sitcom that was originally based on a comedy sketch by Dawn French and Jennifer Saunders titled "Modern Mother And Daughter," broadcast in 1990. It stars Saunders (who also created and wrote the series) and Joanna Lumley as Edina and Patsy, two women who chase alcohol and a multitude of fads in an attempt to regain their youth.
The outrageous antics of the two women, as well as their ever-reaching attempts to remain "hip," are consistently funny plot devices throughout the series.
1

Man Like Mobeen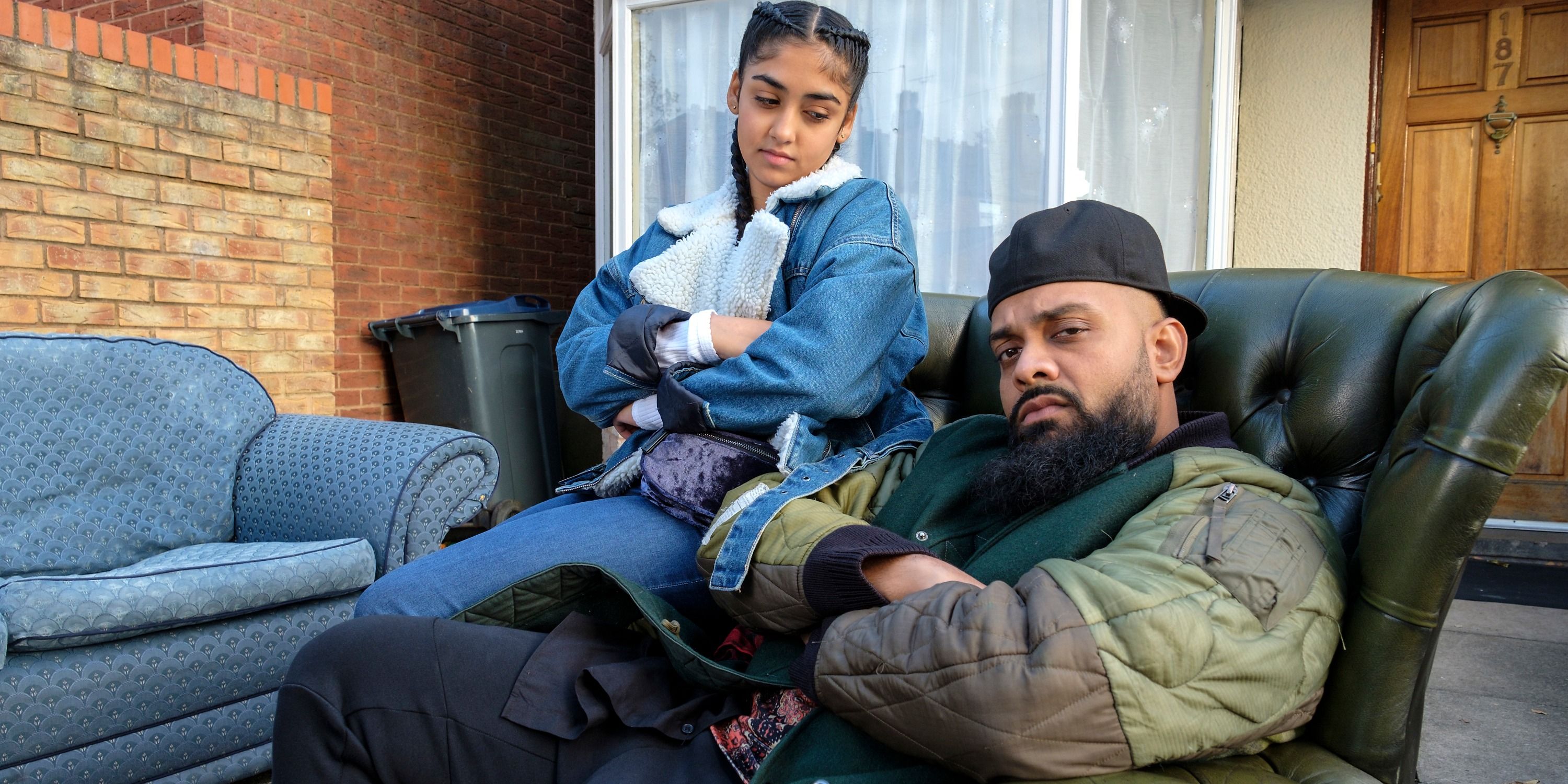 This series is similar to People Just Do Nothing, with its focus on the working class society in a big British city. Man Like Mobeen is set in Small Heath, Birmingham and follows the titular character, as he struggles to raise his younger sister and lead a good life whilst also facing the consequences of his shady past.
The comedy-drama encapsulates its setting perfectly, striking a balance between humor and hard-hitting satire. Another fantastic achievement, and another true hidden gem.
This entry was posted by Screen Rant on October 12, 2019 at 11:10 am, and is filed under TV News. Follow any responses to this post through RSS 2.0. You can skip to the end and leave a response. Pinging is currently not allowed.