Beverly Hills 90210 Gift Guide | ScreenRant
Beverly Hills 90210 was the biggest pop culture phenomenon of the '90s, capturing the attention of teens of that era who could relate to the trials and tribulations of teenage life, even if the kids in the series were all wealthy and beautiful, soaking up the sun in California.
The series was so popular that it spawned a spin-off in the '00s called 90210, and now, a reboot called BH90210 is currently airing in meta-style as the original cast returns to play exaggerated versions of themselves trying to get a reboot of the series off the ground.
If this has sparked some nostalgia, check out these great items that would make perfect additions to any die-hard fan's collection.
10

Beverly Hills 90210 Color Blend Logo T-Shirt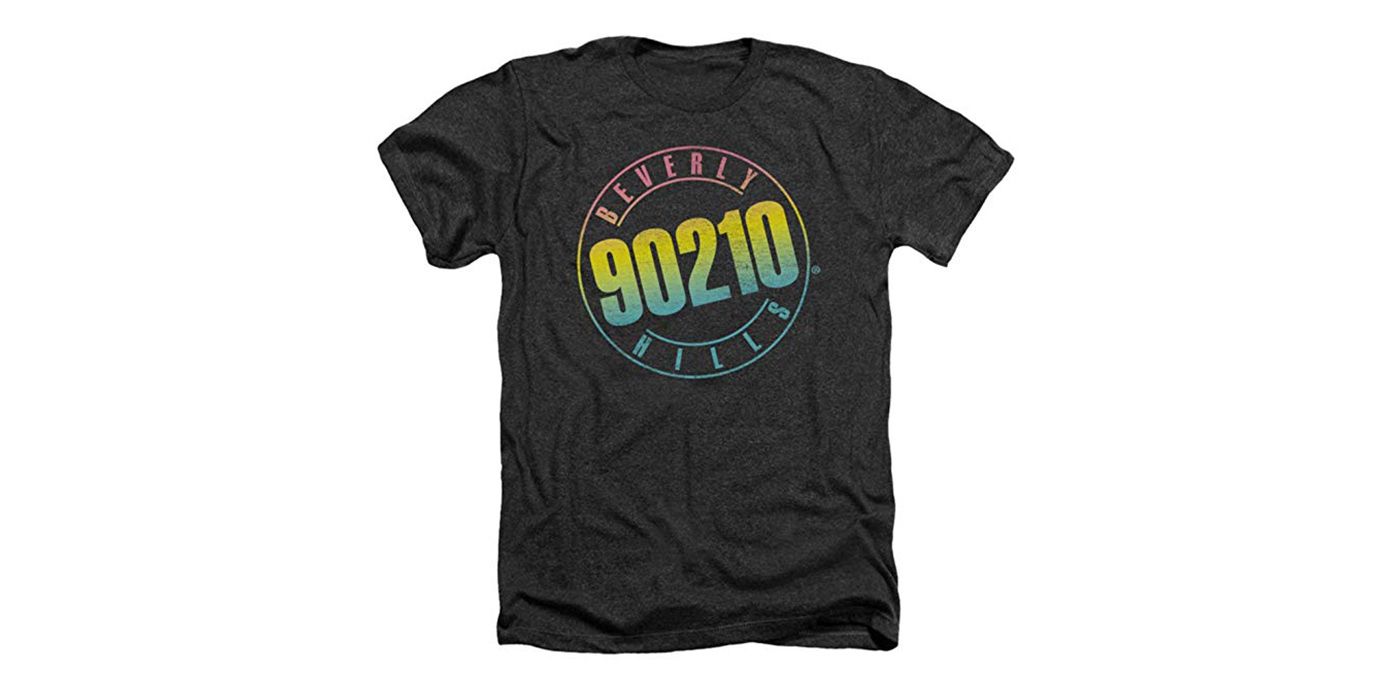 Wear your fandom with this unisex T-shirt in a grey finish with the colorful show's signature logo on the front. Made from a blend of 60% cotton and 40% polyester, it is pre-shrunk to minimize shrinkage after washing.
The shirt comes in sizes ranging from small to XX-large and is said to fit as expected based on the size. It's also official licensed. Since it only features the logo, you don't need to reveal if you were a Brandon or a Dylan fan, or were on side with Brenda or Kelly. But everyone will recognize that you are definitely team Beverly Hills.
9

Beverly Hills 90210: The Complete Series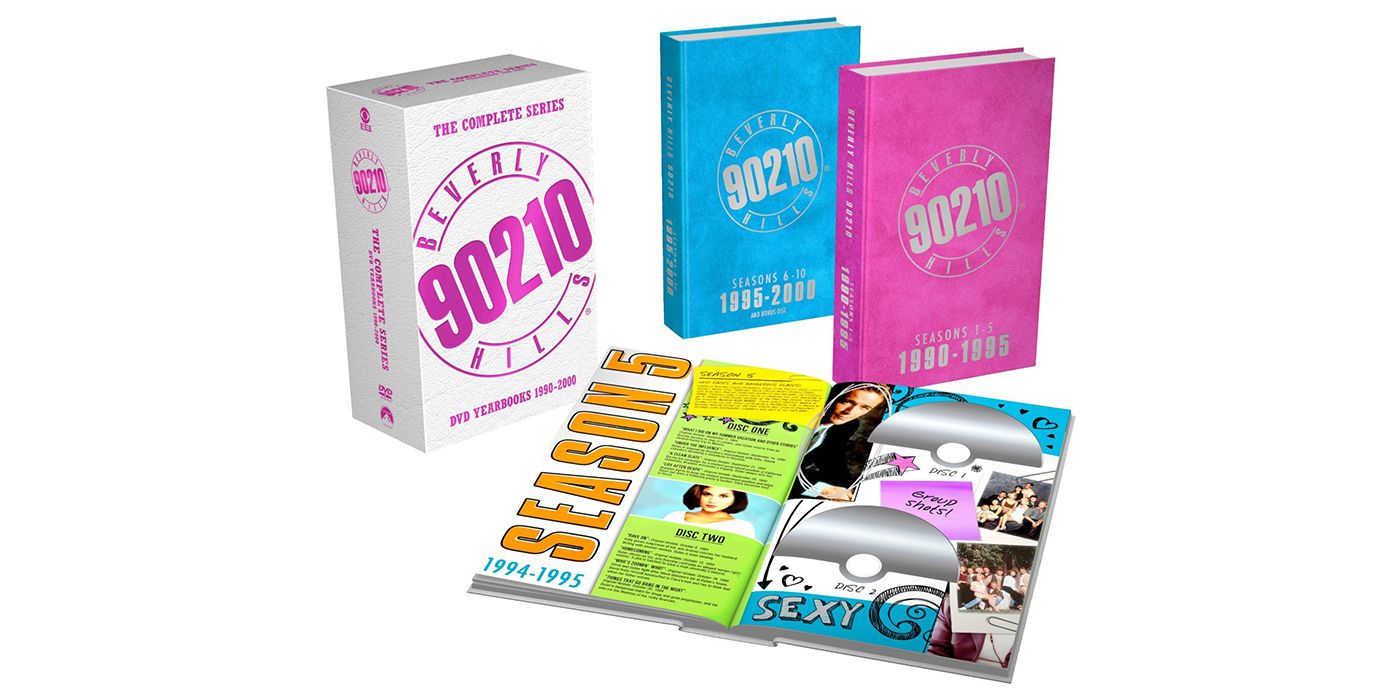 Relive every moment with Brandon, Dylan, Brenda, Kelly, Donna, Steve, David, and Andrea with the box set that includes all 10 seasons on individual DVDs you can pop into the DVD player and binge to your heart's desire.
From the love triangles to crisis, betrayals and challenges, follow these high school students through their formative years, and recall every moment from the iconic coming-of-age series. With a total run time of 2,937 minutes, it'll keep you busy watching for weeks to come.
8

Beverly Hills 90210: The Soundtrack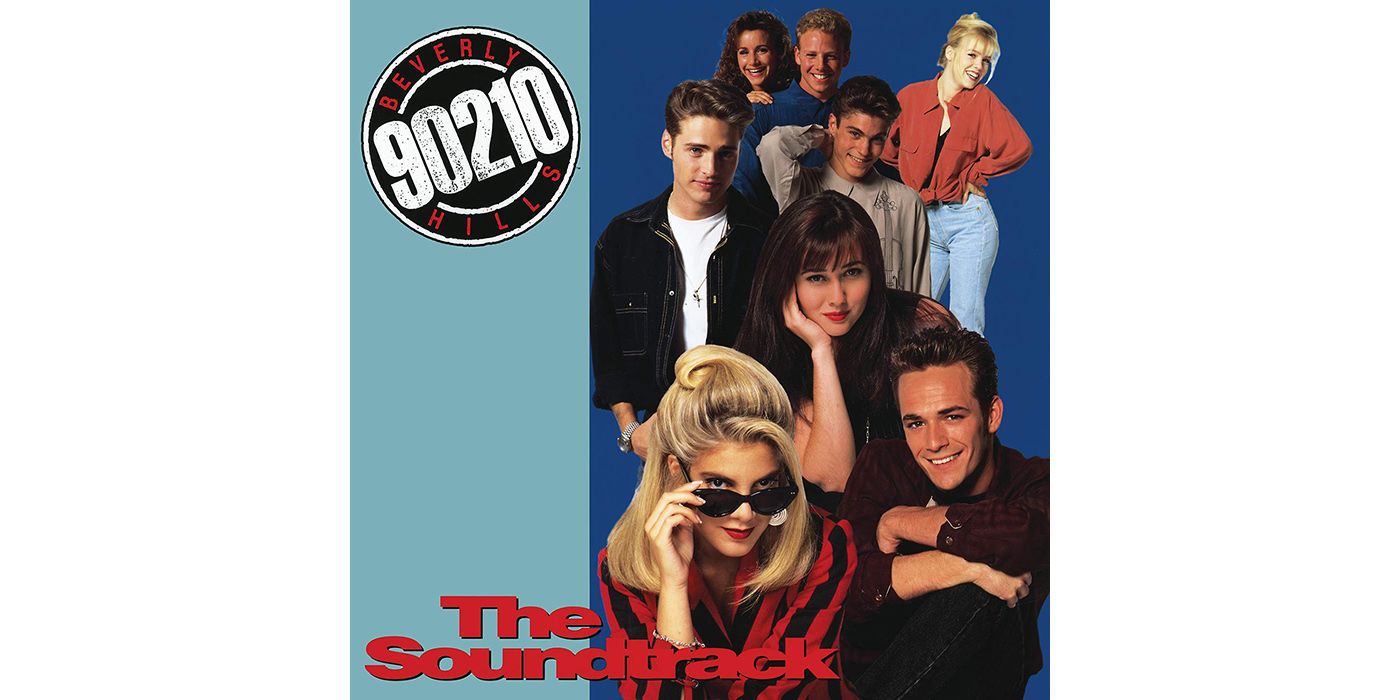 Through the series, there were tons of great songs and musical artist appearances from the '90s, plus that recognizable theme song by John Davis, all of which you can get with this soundtrack on vinyl. Listen to tracks like Color Me Badd's "Got To Have U," "Love Is" by Vanessa  Williams and Brian McKnight, and "Saving Forever for You" by Shanice.
The two-disc set can be played on a turntable so you can relive the nostalgia on the equally nostalgic music playback format.
7

Hot Wheels Beverly Hills 90210 '65 Mustang Die Cast Retro Series
Especially for Hot Wheels collectors who are also fans of the show, this Beverly Hills 90210-themed 1965 Mustang in gold is the perfect addition to put on display. Measuring about 3" long, it features tiny detailing and diecast tooling.
One of the well-known cars from the series about wealthy kids going to high school in Beverly Hills, CA, the toy is an ideal gift for a fan. While it's OK for anyone aged 8 or older, let's be real, you'll probably be getting it for someone in their 30s or 40s, who would have been a teen at the time the show aired.
6

Beverly Hills 90210 Color Block Fleece Blanket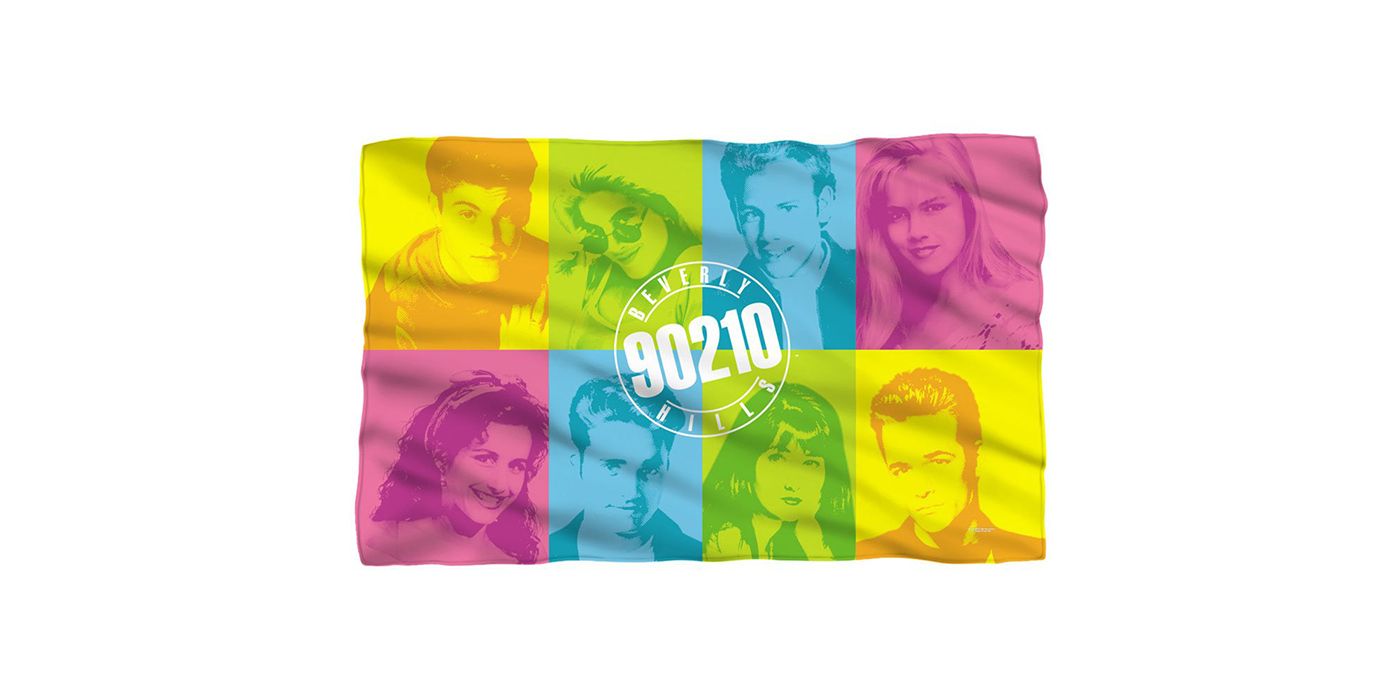 Measuring 57 x 35", this officially-licensed blanket is the perfect size to keep you warm and cozy as you binge the series, or to drape over a couch or chair in your living room, den, or basement.
Multi-colored with yellow, green, blue, and pink, it features the faces of the eight main characters of the series. At the top is David (Brian Austin Green), Donna (Tori Spelling), Steve (Ian Ziering), and Kelly (Jennie Garth), and across the bottom is Andrea (Gabriel Carteris), Brandon (Jason Priestley), Brenda (Shannon Doherty), and Dylan (Luke Perry). Dead center is the iconic show logo in white.
5

Beverly Hills 90210 Poster
Decorate your wall with this poster from the early days of the series, which features the original cast in full beach gear (minus Brandon's jeans) on the beaches of Beverly Hills.
At 24 x 36" in size, the vertical poster is printed on 240 gsm archival satin photo paper. The image is high-resolution scanned from original source material like studio negatives, 35mm slides, and large format transparencies. Whether you want to put your fandom on display at the home or office, it'll give you all the feels to remember those first seasons.
4

Beverly Hills 90210 Palms Logo Beach Towel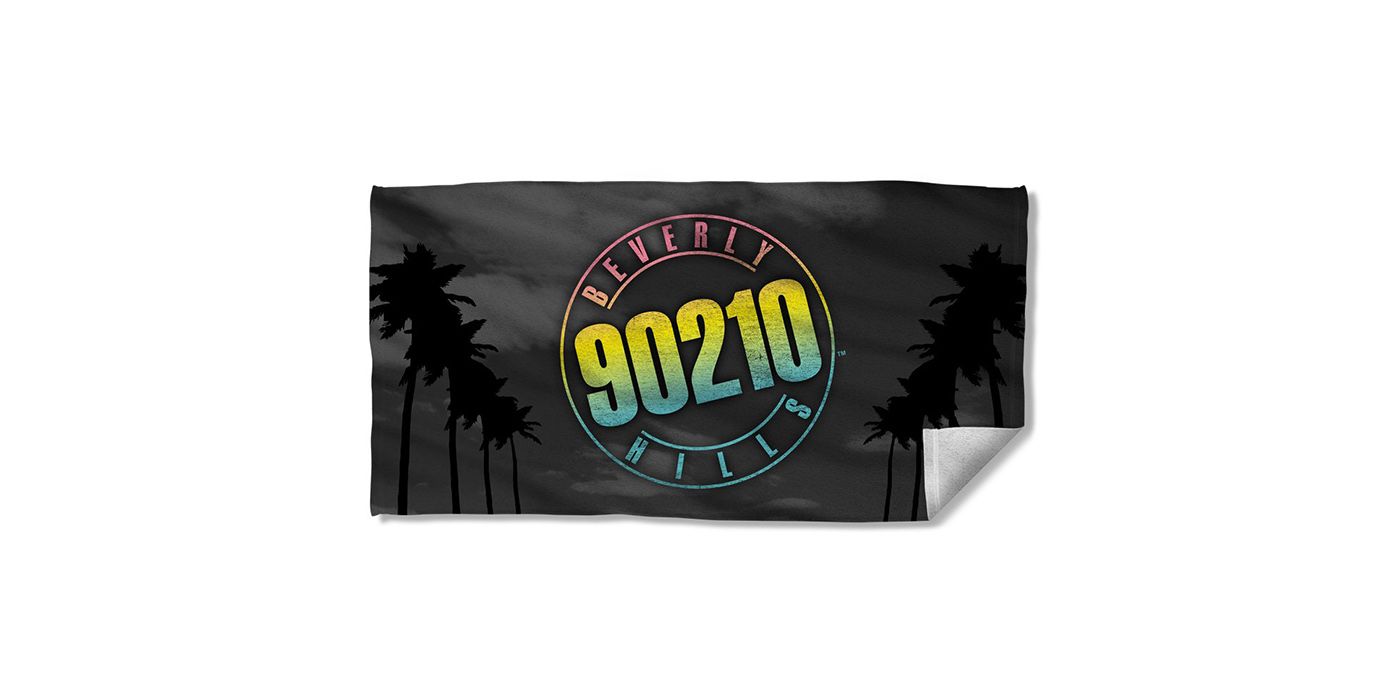 There's no better place to showcase that you're a fan of the show then at the beach, where you can bask in the sun just like the kids from the series did so many times. Finished in black with the silhouette of palm tries in the background and a colorful show logo in the foreground, it's made of 100% soft polyester fleece and officially licensed.
It measures 30 x 60" – big enough for you to lay it down on the sand, pop on your sunglasses, and work on your tan. Or dry off after a fun day of surfing. The back-side is unprinted and all white.
3

CafePress Beverly Hills 90210 Logo Coffee Mug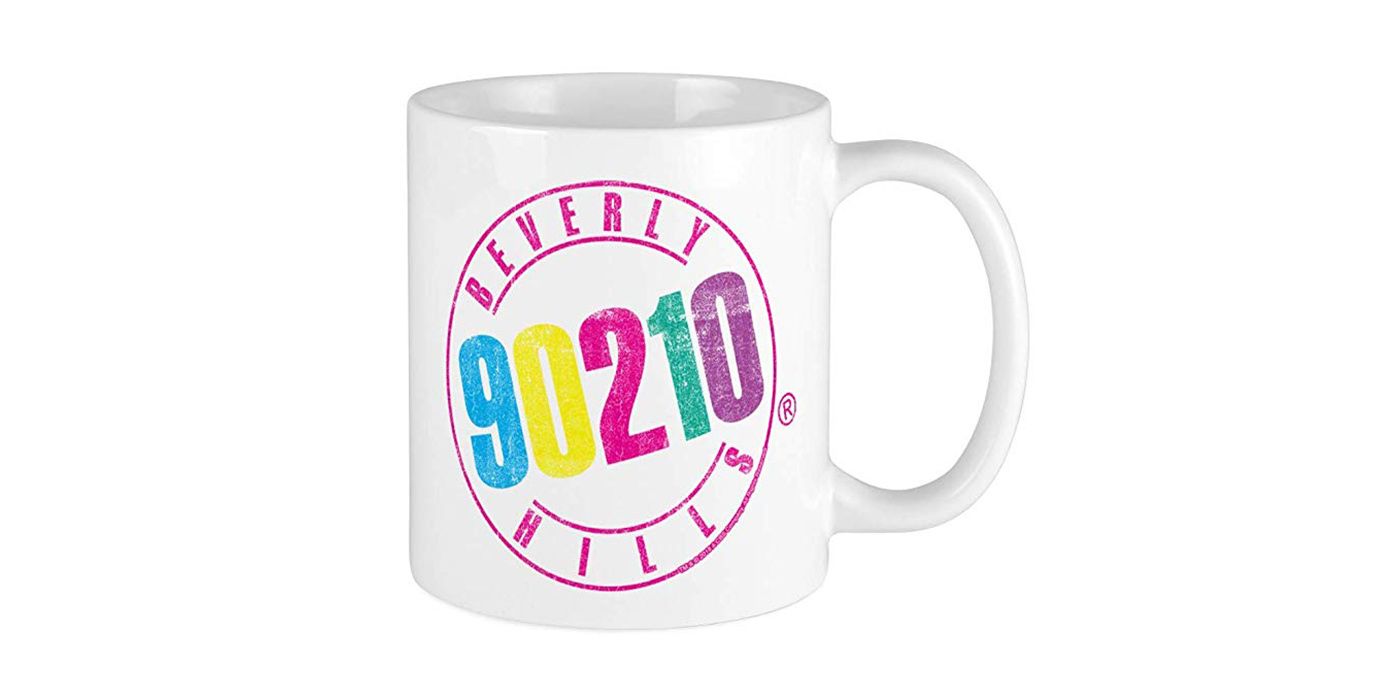 Start your mornings or end your evenings off right with this themed coffee mug that you can use for your coffee, tea, hot chocolate, or other hot beverage.
The small (3.75 x 3") mug can hold 11 oz. of liquid; a larger 20 oz. version is also available. Made of durable white ceramic, it features that signature, colorful series logo on one side, and employs the classic mug look. It's microwave- and dishwasher-safe so you can reheat your drink and pop it in with the other dishes it so it's clean and ready for you the next morning.
2

Jason Priestley: A Memoir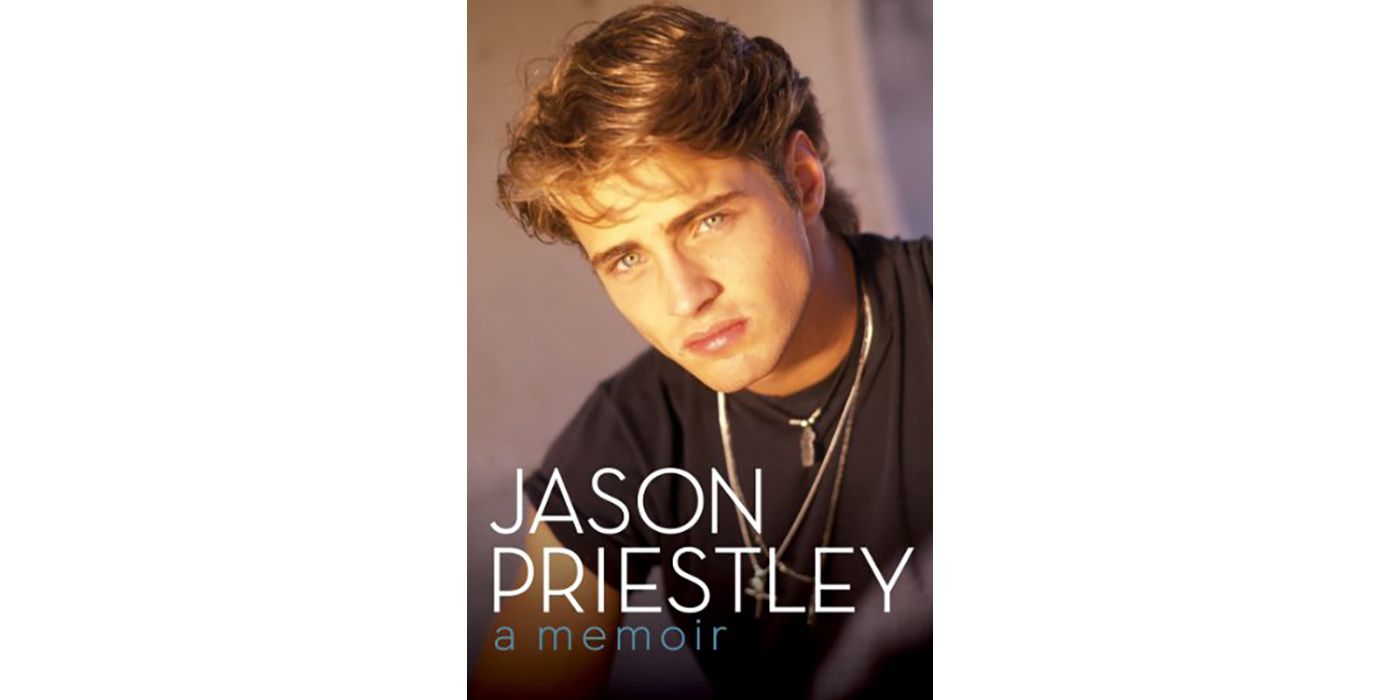 Get the inside scoop on what went on behind the scenes of the series and in the life of Jason Priestley, who played lead character Brandon Walsh. You can get the actor's memoir on hardcover or digital format for a Kindle e-reader.
Considered to be one of the biggest teen idols of the '90s, Priestley is candid in the 283-page book, which was released in 2004, about the highs and lows of his career. He talks about his time on the show, work as a director, and his personal life, including his love of racing cars, the car crash that almost took his life, and fatherhood. It's a must-read for any fan of the show.
1

Mattel 90210 Dylan Doll Beverly Hills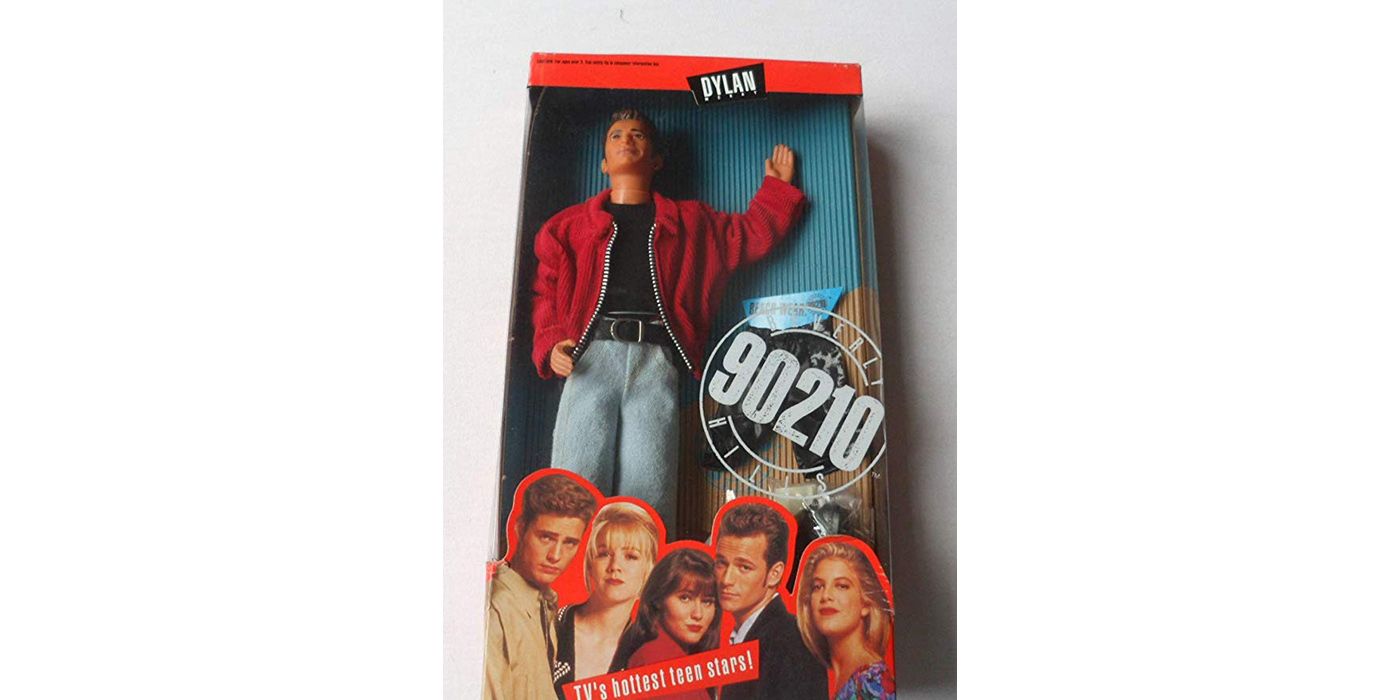 Ok, so this doll isn't exactly affordable. But for any die-hard fan of the series who loved the bad boy character Dylan, it's worth the investment. The 11.5" doll comes with clothes, swim trunks, and a stand, and features the likeness of the dark and brooding character.
Sadly, Luke Perry, who played Dylan, passed away earlier this year which is likely why this doll costs a pretty penny. But it will be a collector's item that you'll probably never want to take out of the box nor part with.
NEXT: Netflix's Chilling Adventures of Sabrina Gift Guide
We hope you like the items we recommend! Screen Rant has affiliate partnerships, so we receive a share of the revenue from your purchase. This won't affect the price you pay and helps us offer the best product recommendations.
This entry was posted by Screen Rant on October 12, 2019 at 8:10 am, and is filed under TV News. Follow any responses to this post through RSS 2.0. You can skip to the end and leave a response. Pinging is currently not allowed.