Black Widow Movie Images Highlight the Villain Taskmaster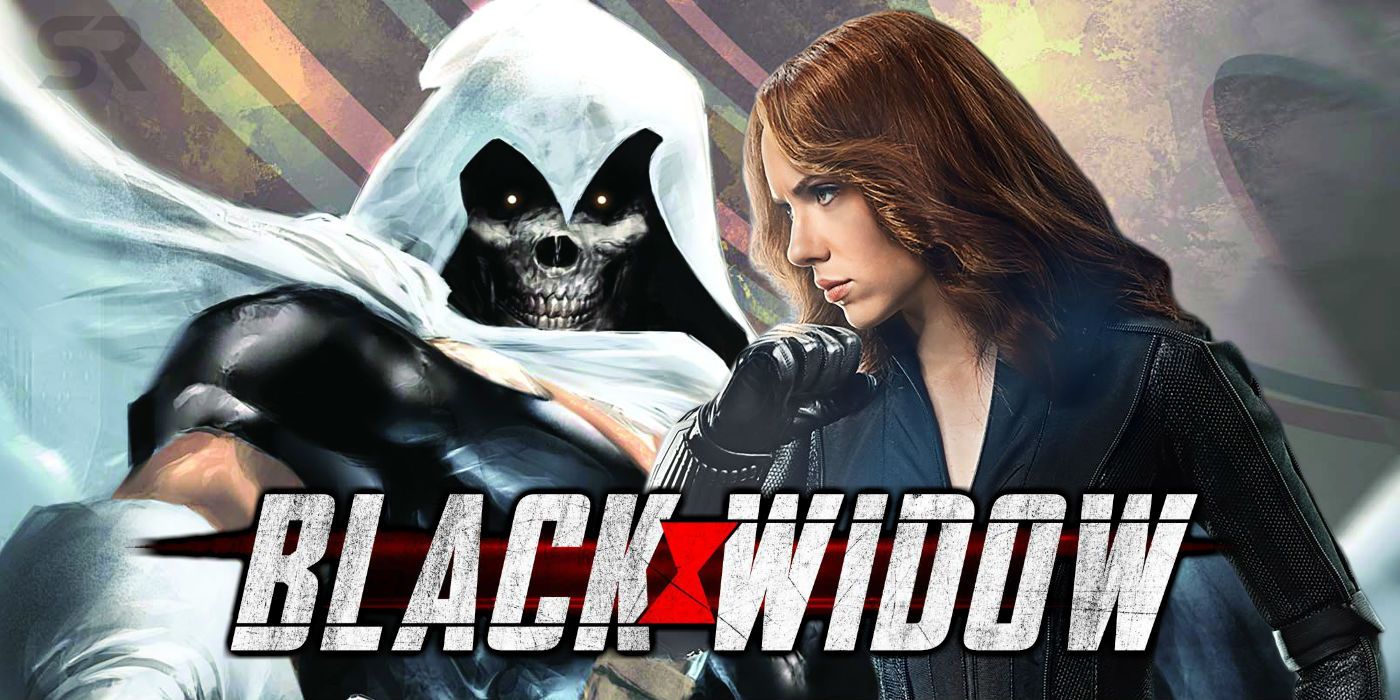 A new batch of promo images for Black Widow offers a better look at Taskmaster. Scarlett Johansson's Natasha Romanoff is finally getting her own solo film, which will formally open the MCU's Phase 4 next year. Taking Marvel Studios' prime May release date, the project is directed by Cate Shortland and will see the title character return to her spy origins as she reconnects with her roots.
Given Nat's fate in Avengers: Endgame, Black Widow will take fans back in the two years between Captain America: Civil War and Avengers: Infinity War. That means the public will get to meet some of the other people in the titular character's old life, like David Harbour's Alexei Shoskatov/Red Guardian, Florence Pugh as Yelena Belova, Rachel Weisz's Melina and O-T Fagbenle as Mason. While far from a traditional origin story, the film aims to give fans a better idea on who Natasha was outside of her role as an Avengers, as she fights her own villain who happens to be Taskmaster. Not much is known regarding the antagonist.
Related: Black Widow: 10 Questions It Could Answer About The MCU
The latest batch of promotional images from Black Widow reveals several looks for Nat in the movie, but the main takeaway from this set is the illustration of Taskmaster. Fans in the comments section seems pleased with the way the character is designed for the movie, but there are some who remain unimpressed with their appearance. The photos were shared on Twitter by fan-account Marvel News, as you can see below.
In the comic books, Taskmaster is known to have the ability to mimic the abilities of their adversary. This make them an ideal personal foe for Black Widow, seeing as she's highly trained in hand-to-hand combat. Fans can expect a lot of well-choreographed fight sequences in the film reminiscent of Captain America: The Winter Soldier - something that's already been teased in the two event-exclusive previews Marvel Studios has held for the movie so far.
There's no word yet on who's playing Taskmaster in Black Widow, which is an odd thing considering that the character is tipped to play a pivotal role in the MCU. That's unless, of course, Marvel Studios is cooking a plot twist that involves one of the previously-announced cast members secretly playing the villain. Considering the character design and costume of Taskmaster, it's fairly easy to hide their real identity from both Natasha and viewers.
In any case, the emergence of these promotional images might be an indication that Disney and Marvel Studios are slowly starting to gear up for Black Widow's marketing campaign. As mentioned, the trailers shown thus far have been event-exclusive, and with seven months to go before its release, it's about time that a preview is released publicly.
More: Every MCU Character Confirmed For Phase 4
Source: Marvel News
This entry was posted by Screen Rant on October 12, 2019 at 6:10 am, and is filed under TV News. Follow any responses to this post through RSS 2.0. You can skip to the end and leave a response. Pinging is currently not allowed.